Day 8
Saturday, 18 June 2005
Danvers, MA to Portsmouth, NH
56.5 miles, 4h17m, 13.2 mph
Elapsed Time: 6h18m, Max speed: 25.7mph
Total Climbing: 1249ft, Max elevation: 102ft
Total mileage: 485.3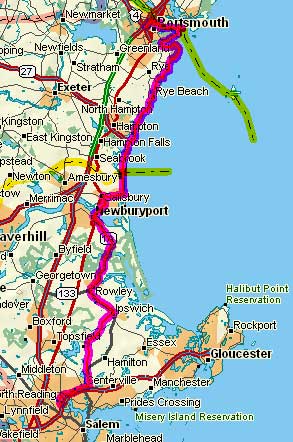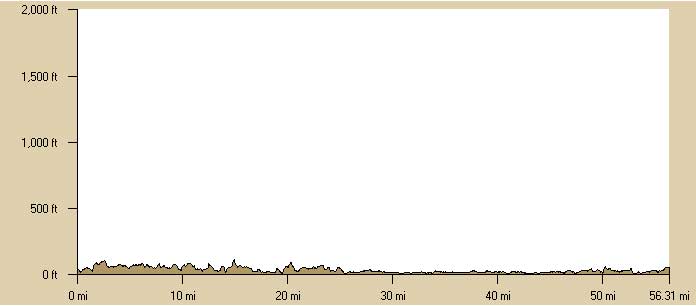 ---

Finally an easy day. We rolled out of Danvers at about 8am and headed north through the suburbs. It was still a bit chilly.

The roads were wide and traffic was light on Saturday morning. The biggest problem we had was determining what road we were on. They have signs for all the little cross roads but they won't tell you the name of the road you're on. I guess your supposed to know. We never actually made any wrong turns today, but there were several minutes of uncertainty. Horrible, horrible minutes.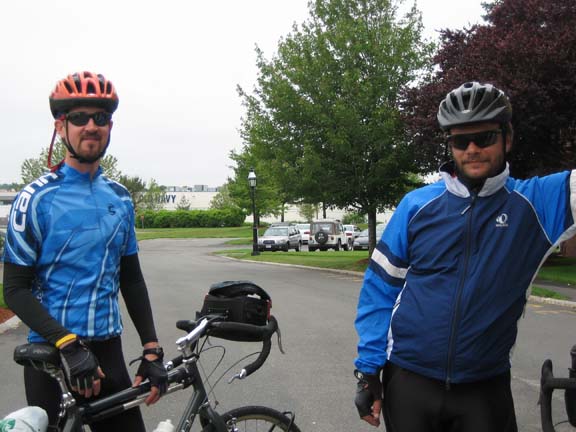 Still friends after seven days of riding.


We passed through Danvers, Wenham, and Rowley without stopping or seeing anything worth photographing. We saw nothing particularly historic in historic Ipswitch--which is about the coolest name a town can have. We finally stopped at a coffee shop in Newburyport. I had coffee. JT had tea.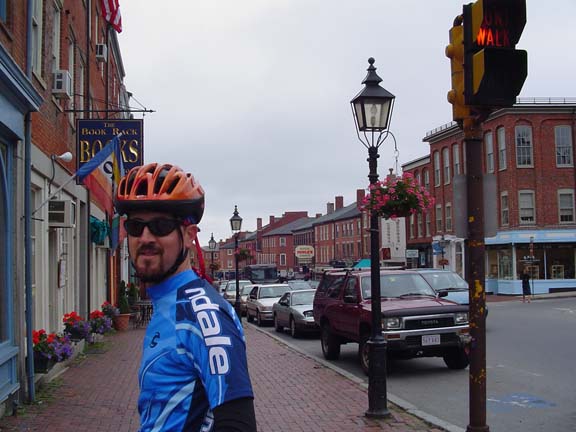 Modern JT in rustic Newburyport


After our snack we crossed the Merrimack River and worked our way east to the ocean at Salisbury Beach, which appears to be a really lame version of Ocean City, MD. There are about five video game arcades within a one acre area, but only one go-cart track. We headed north up the coast on Route 1A and soon left Massachusetts for the fourth and final time on this trip. This is actually the second time we've been to New Hampshire on this trip. The first time was back on day 2 when we made a wrong turn in Brattleboro, Vermont. This time it counts.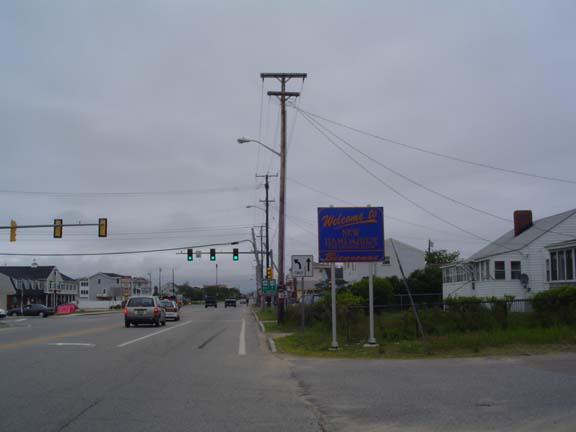 We enter New Hampshire for the first official time.


The route up the coast was almost completely flat. We stopped a few times for pictures.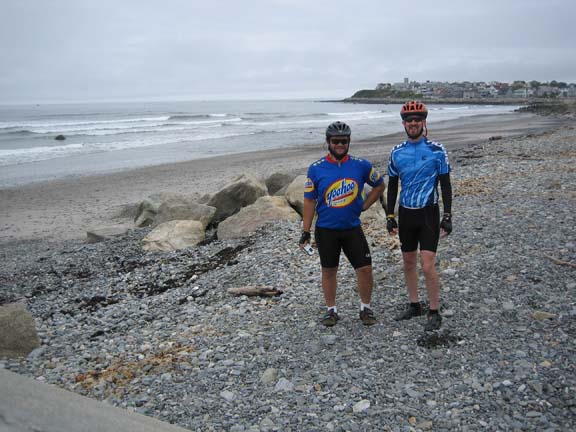 This might be the desolate Hampton Beach.


There were some really nice sections of coastline with big houses and grass and plants and stuff.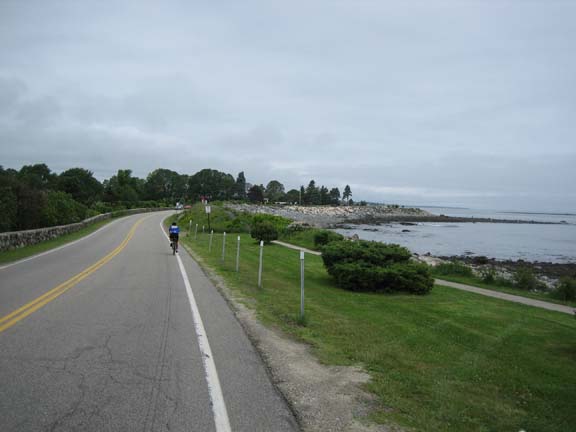 This might be beautiful Rye Beach.


We stopped for lunch at a little store in Rye Beach and had the usual turkey sandwiches. They were called subs, not grinders, but they came in wraps, so I don't know what that was about.

We meandered around a bit in the Portsmouth area and visited Fort Constitution, part of the original defense system for Portsmouth harbor. The fort is a state park but you have to cut through a Coast Guard Station to get there, which would have made it difficult if we were in a car (for security reasons), but since we were on bikes we could just ride right into the fort and nobody said nothin'. So we took a bunch of pictures, only one of which is presented below.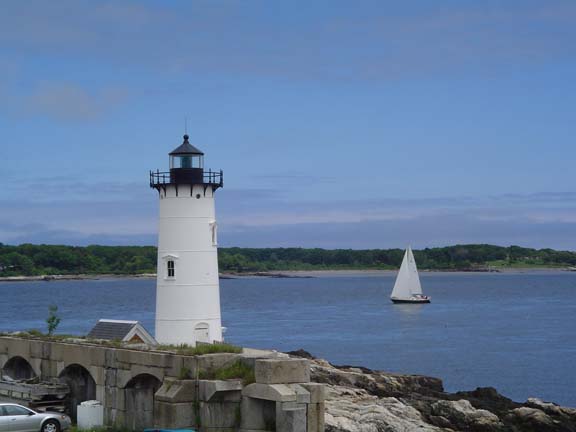 The sky briefly turned blue.


So we rode through downtown Portsmouth and magically found the Best Western. We ate dinner at a really nice place downtown called The Oar House. Then we had ice cream.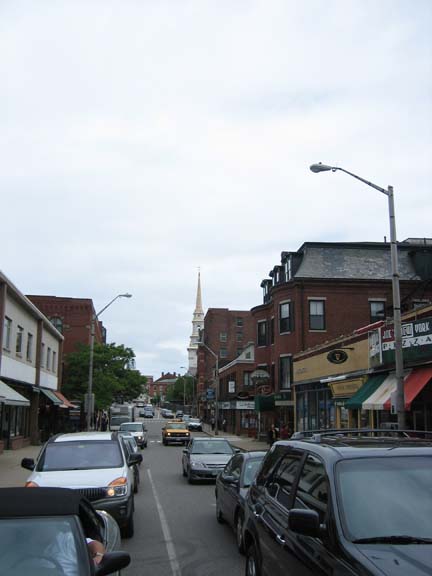 Downtown Portsmouth.


The girls are leaving tomorrow and heading back to Maryland. That means we'll have to start carrying all our gear again. Hopefully the weather will be nice and the roads will be flat.

---
Previous | Next

---
"JT and BC's 2005 New England Ride" Copyright © 2005 By Bob Clemons. All rights reserved.