Day 7
Friday, 17 June 2005
Provincetown, MA to Danvers, MA
26.7 miles, 2h29m, 10.7 mph
Elapsed Time: 7h43m, Max speed: 31.9mph
Total Climbing: 842ft, Max elevation: 123ft
Total mileage: 428.8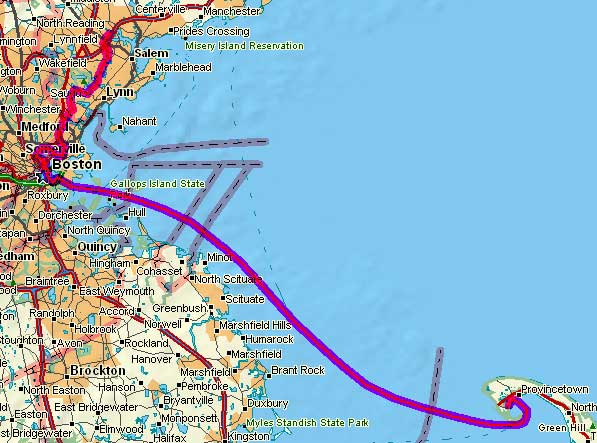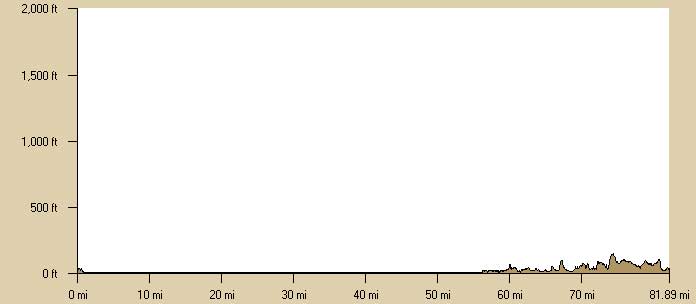 ---

Today we covered 82 miles but only pedaled for 26 miles. The 57 or so free miles came courtesy of the high-speed Provincetown-Boston ferry...and $43 each.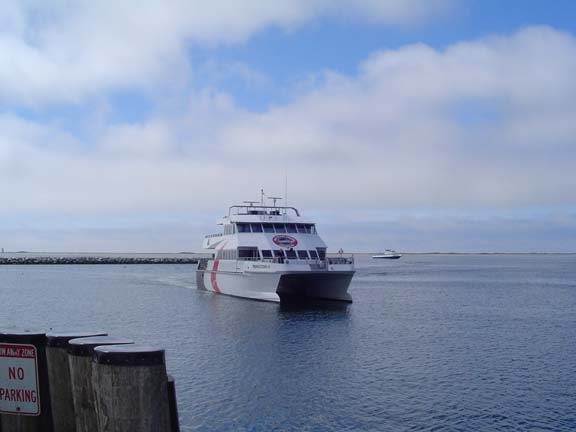 This is what a fast ferry looks like when you're not on it.


We pushed our bikes aboard the boat for Boston at a little before 10am. Linda and Phyllis started driving toward Plymouth (to see the rock) and Saugus (to see the historic iron works).

The boat went very fast but there was very little to see because of clouds and because we were out of sight of land most of the way. After about an hour and a half we landed at Boston and rode around to the North End. We had lunch at Joe's American Bar and then pedaled over to Charlestown.


JT got into my picture of the USS Constitution.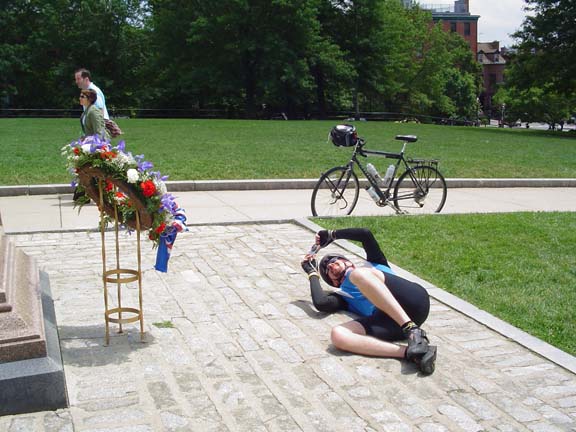 JT contorts his body at Bunker Hill...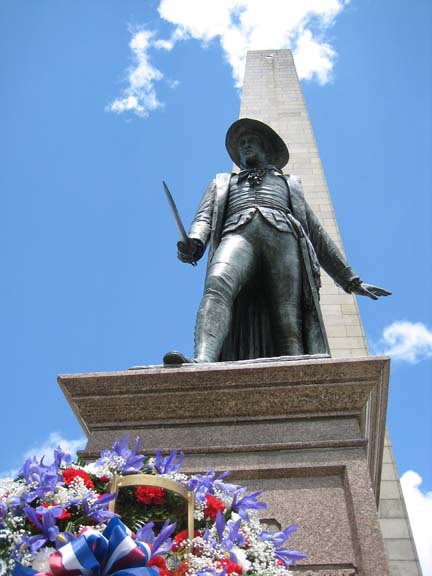 ...for this inspiring image.


Next we crossed a bridge and found ourselves in Chelsea. What a mess. There are some amazing smells in Chelsea, many of which I hope to never experience again. The dominant smell was diesel exhaust, which came from the endless parade of trucks roaring in and out of this industrial neighborhood. Oh yeah, and the roads were awful.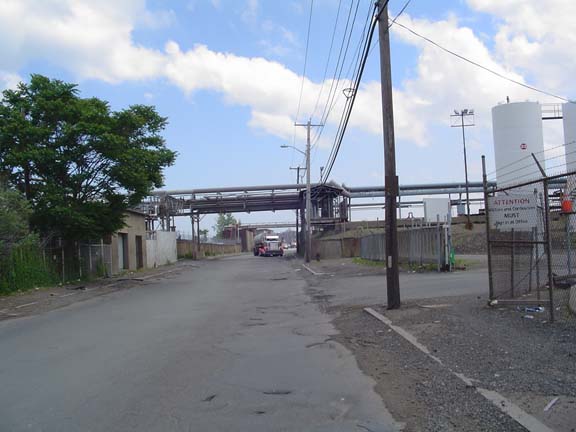 The craptacular roads of Chelsea.


We worked our way north through several other Boston suburbs, until we reached Saugus, home of the aforementioned iron works. The Saugus Iron Works were, it turns out, the first successful iron works in North America. The whole thing was restored 50 years ago and everything works.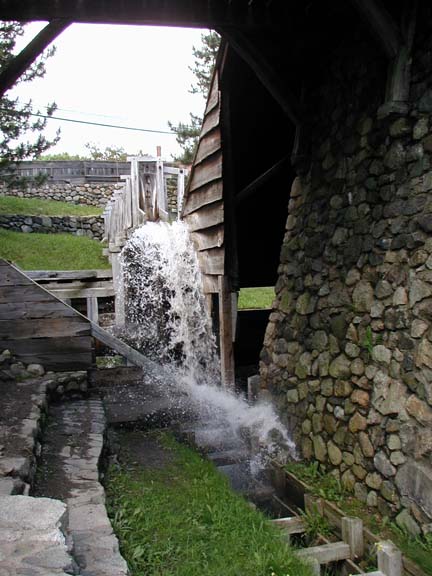 See.


JT, Phyllis, and Linda took the tour while I made some phone calls and otherwise goofed off. Then JT and I rode the final 10 miles to the Marriott in Danvers.

Although we didn't ride all that far today, we were both exhausted because of the high level of concentration we had to maintain to ride in traffic all day. Not very relaxing. Uggh.


---
Previous | Next

---
"JT and BC's 2005 New England Ride" Copyright © 2005 By Bob Clemons. All rights reserved.