Day 4
Tuesday, 14 June 2005
Sturbridge, MA to Foxboro, MA
69.2 miles, 5h51m, 11.8 mph
Elapsed Time: 8h21m, Max speed: 36.0mph
Total Climbing: 3469ft, Max elevation: 761ft
Total mileage: 268.4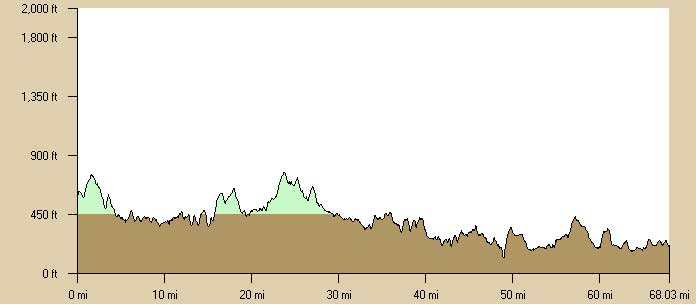 ---

It was still hot and humid when we left Sturbridge on Tuesday morning. In an attempt to cut off a few miles we rode straight on through Sturbridge and Southbridge on the main drag in the morning rush hour traffic. Eventually we reached Connecticut.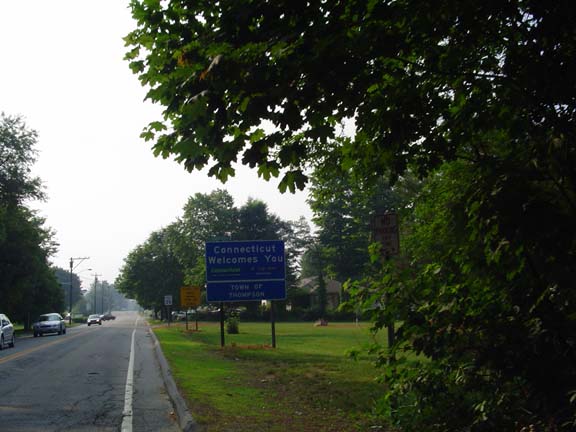 Mandatory border-crossing photo


When we reached Thompson, CT we turned left and angled back toward Massachusetts. We stopped at the Thompson Speedway's golf course to buy more water from a machine. I did not know that the Thompson Speedway had a golf course.

We didn't take very many pictures today, mostly because there isn't much to take pictures of--except for state line crossings.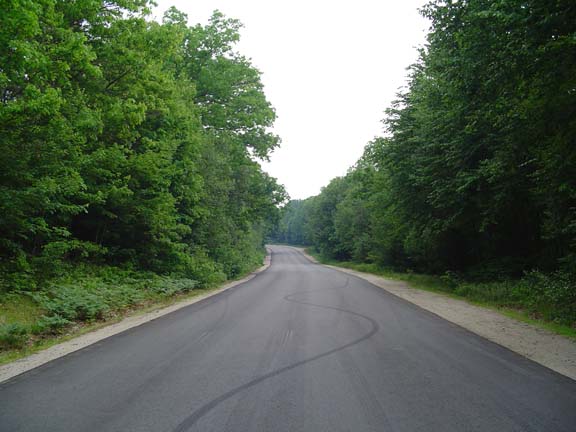 We crossed back into Massachusetts somewhere around here.


When we reached Douglas, MA we turned right and angled toward Rhode Island.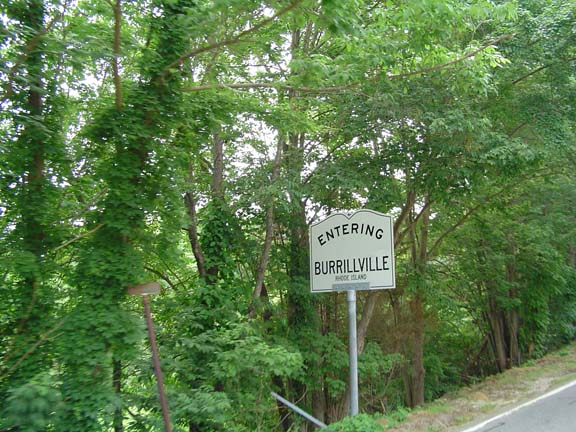 There is no state line sign, but the town came through.


Our route took us meandering across northern Rhode Island. We stopped for an early lunch at Harrisville. Drinks at Slatersville. Drinks at Cumberland Hill...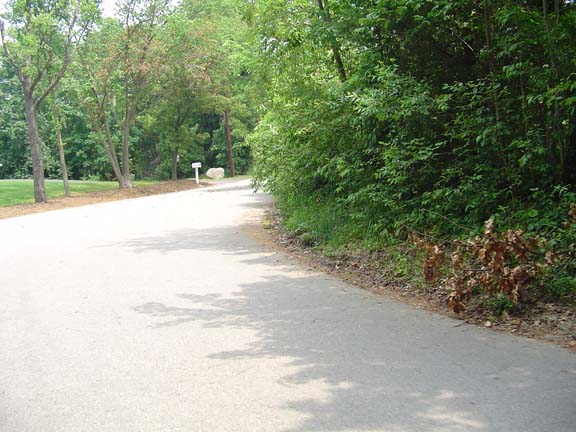 We crossed back into Massachusetts somewhere around here.


...A frozen coffee drink at the Dunkin' Donuts in North Attleboro. And then some excitement. It rained.

We could see the storm coming on so we got off the road and waited it out in the lee of a supermarket. We amused ourselves by watching some guys trying to pave the parking lot of a neighboring gas station in the deluge.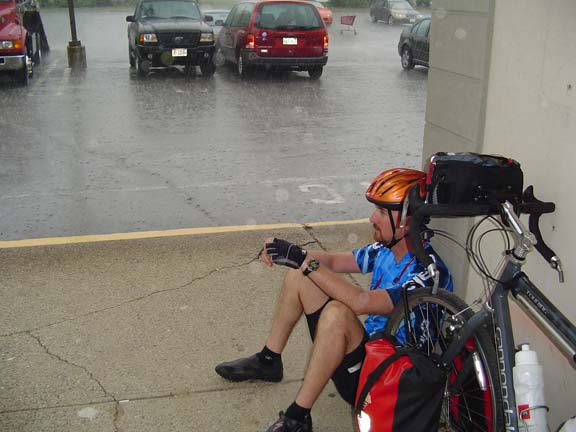 JT waits out the rain delay.


After about a half hour we mounted up and moved on.

We were only a couple of miles from the hotel, but we still found the time to take about eight pictures of this swan.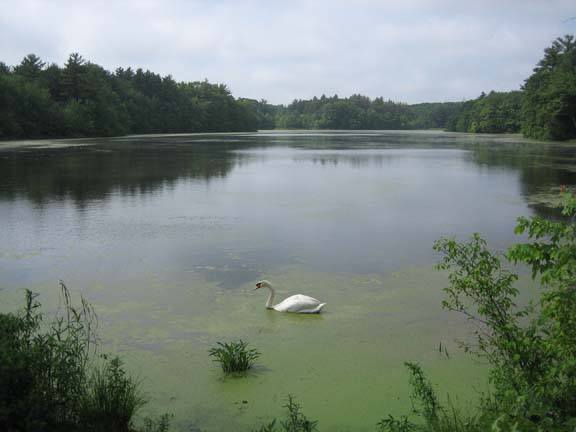 One of eight photos.
The Comfort Inn is very nice. We ate at the conveniently adjacent restaurant and we're doing laundry. This place even has wireless Internet so I should be able to get this report (and last night's) in tonight.

---
Previous | Next

---
"JT and BC's 2005 New England Ride" Copyright © 2005 By Bob Clemons. All rights reserved.