Day 3
Monday, 13 June 2005
Brattleboro, VT to Sturbridge, MA
84.1 miles, 7h18m, 11.5 mph
Elapsed Time: 9h53m, Max speed: 37.4mph
Total Climbing: 4054ft, Max elevation: 1099ft
Total mileage: 199.2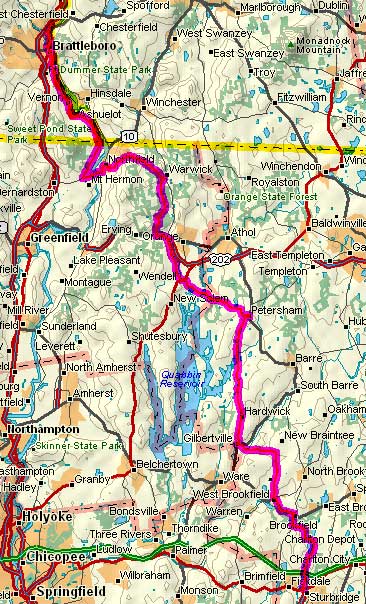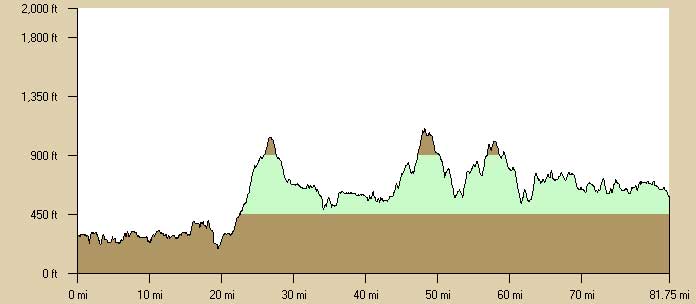 ---

Another hard day. Very hot, very long.

It was sprinkling rain when we started but it soon stopped and it never threatened again.

We stopped at the post office in Brattleboro to mail some bags home. I went in, grabbed, a box, stuffed it full of bags and got in line. When I finally got to the front of the line the clerk told me that I had to buy a roll of tape to seal the box. He couldn't give me tape. So back to the end of the line. Grab some tape. Tape the box. Wait. Wait. Wait. Finally the box is in the mail. I leave the tape on the counter so anyone can use it. Thirty minutes to do something that should have taken ten.

Leaving town we made a wrong turn and accidently blundered into New Hampshire. We quickly turned around and headed south down Route 142 through the industrial armpit of Brattleboro. There were a couple of sawmills and lots of logging trucks, but the road was mostly flat. Eventually we crossed back into Massachusetts.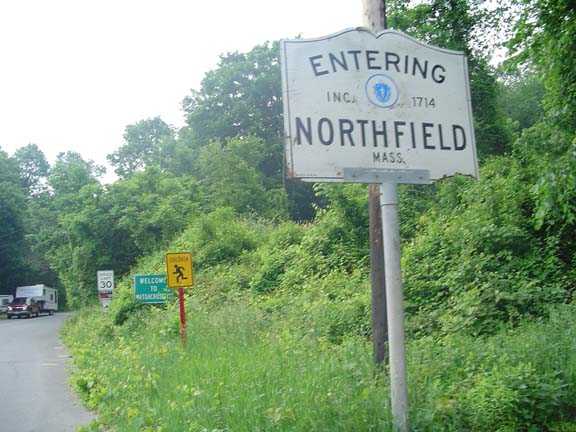 2nd time in Massachusetts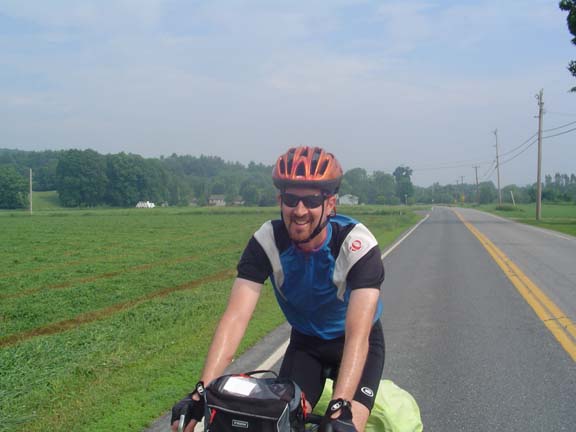 JT: Happy to be back in the Bay State


Some maps showed a bridge across the river to Northfield just inside the state line, but other maps did not. So when we got to West Northfield we asked some guys on a construction job about the bridge. They didn't know. Then we asked a guy mowing his lawn. He knew. No bridge. So we had to ride several extra miles in order to get to Northfield, where we stopped for snacks.

We headed east out of Northfield and started climbing on a beautiful road for riding. The climb was long and grueling, but otherwise about as pleasant as a long, grueling climb can be.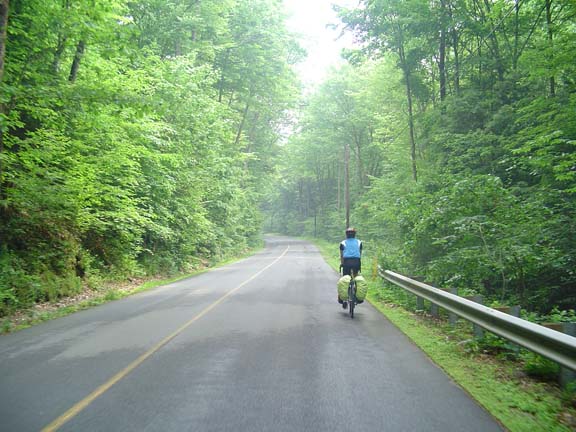 The long, grueling climb.


After that it was downhill all the way to Wendell Depot, where there was no store. Along the way, JT rescued his first turtle, which may or may not be this one.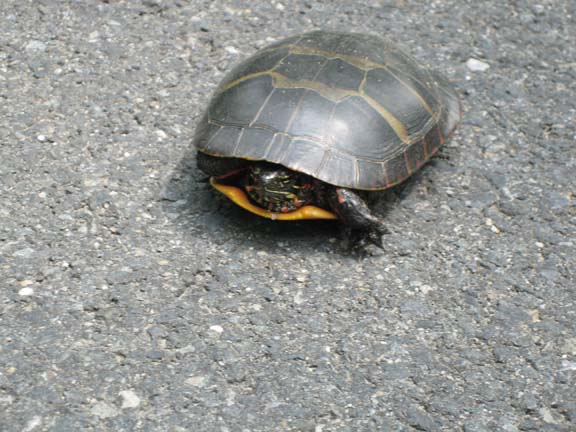 This is either the first or second turtle rescued by JT.

They pretty much both looked the same.


The second turtle rescue was only a few minutes later. This one took exception to being picked up and...well let's just say he was afraid.

Later there was a third attempted rescue. This big guy had no intention of being moved and was very angry about it. He didn't even pull back into his shell. JT tried to move him with a stick. Those guys can really bite fast. Eventually JT flipped the turtle off the road, but I think the fight was a draw.


Angry, angry turtle.

We rode on through some forest areas on mainly good roads. For a while we were in the vicinity of the "drowned towns" that were flooded to create the Quabbin Resevoir some time ago. This explained why there were no stores in the area. We were really hungry and running short of water when we staggered into Petersham and its fine general store (Petersham apparently escaped flooding by being on top of a big hill). We ordered some sandwiches and ate across the street on the town common. I drank about a gallon of various beverages.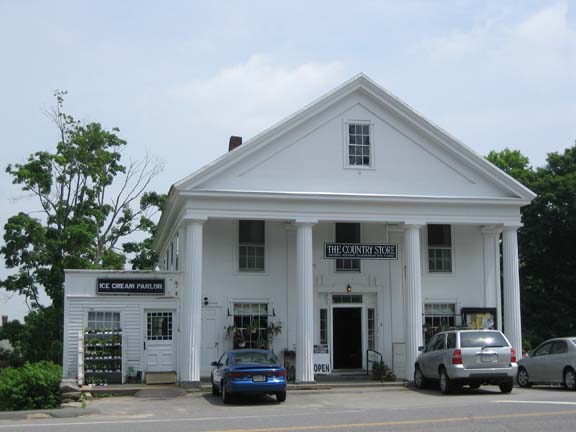 The store that saved the day.


From there it was a downhill run and then another climb to Hardwick. We took a chance by skipping the store there and moved on to Gilbertville, where we bought and drank more stuff. I had barely started drinking the stuff I bought in Petersham, but I forced down another quart or so of water and energy drink.

When we reached West Brookfield it wasn't clear how to proceed so I asked a "Goth" girl who was sitting outside the school. She didn't know. Then we asked a guy who came out of the school. He knew and set us right. From now on when I need to ask directions I'm asking the second person first. As we were leaving town a woman with a bike rack on her car asked us where we were going and offered us a place to stay. Naturally we declined since we had a nice room at the Super 8 waiting for us. But she was the first person that we've met who has gone out of her way to ask us about our trip.

A few miles later we were in Brookfield, where we stopped at a liquor store to overfill on water and sports drink. Then we rolled the final seven or eight miles into Sturbridge. We're staying at the same Super 8 that we stayed at two years ago on our East Coast tour (last time they had hot water though). We ate dinner at the same Italian restaurant. We each ordered two dinners and were unable to finish them.

Tomorrow should be exciting: we cross four state lines. Woo-hoo!

---
Previous | Next

---
"JT and BC's 2005 New England Ride" Copyright © 2005 By Bob Clemons. All rights reserved.