Day 14
Friday, 7 July 2006
Frederick, MD to Millersville, MD
70.2 miles, 5h39m, 12.4 mph
Elapsed Time: 6h37m, Max speed: 35.0mph
Total Climbing: 3080ft, Max elevation: 857ft
Total mileage: 999.0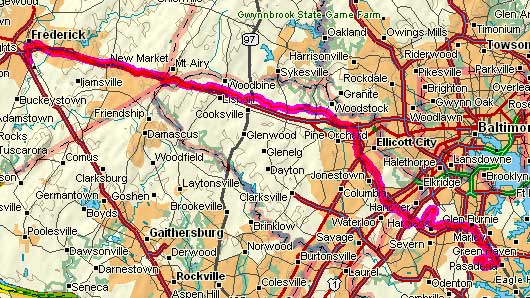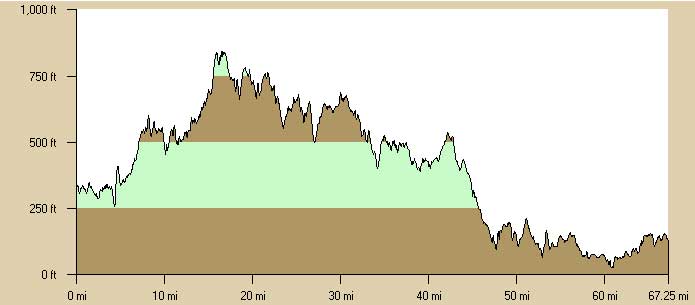 ---

I was smelling the barn today. I overslept so I didn't get on the road until after 8am. The weather was fine and the roads were good.

Everything was familiar after I reached Mount Airy so I didn't take very many pictures: I only took two all day. Here they are: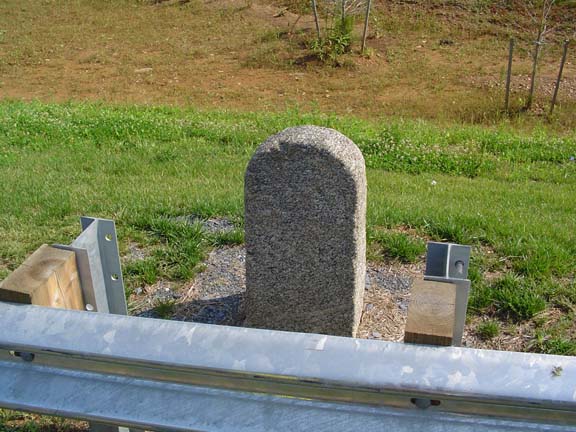 This is an original National Road milestone near New Market.
35 miles to Baltimore.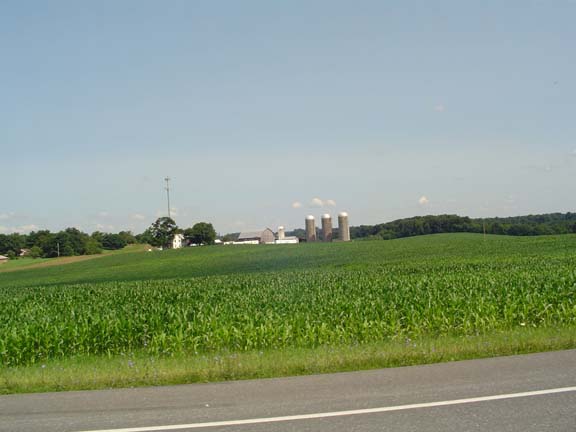 This is a farm somewhere.
I stopped for a snack in Woodbine and for lunch in Columbia/Ellicott City. I meandered my route around a little toward the end to take the most relaxing roads and avoid the Arundel Mills Mall. But all the extra weaving couldn't get me to 1000 miles...only 999. I'm not going to go back out and do another one. It's good to be home.


---
Previous | Summary

---
"Erie Canal (and more!) Tour 2006" Copyright © 2006 By Bob Clemons. All rights reserved.