Day 7
Friday, 30 June 2006
Dunkirk, NY to Erie, PA
62.8 miles, 5h33m, 11.3 mph
Elapsed Time: 6h46m, Max speed: 30.4mph
Total Climbing: 4453ft, Max elevation: 940ft
Total mileage: 526.2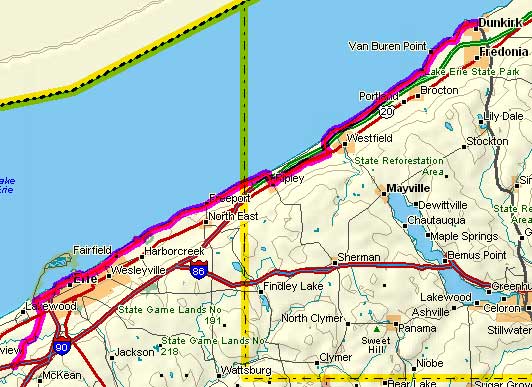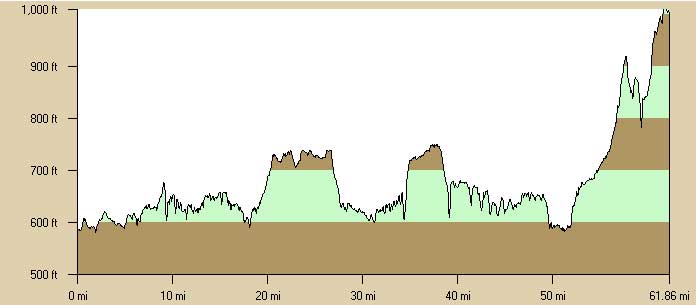 ---

I heard on the news that there was a tornado in Buffalo today. Flooding in Schenectady and now this. I seem to be leaving a swath of destruction in my wake. Maybe it's Kevin.

Today was just like yesterday, except it was sunny and I didn't have to ride as far. Still, it was really slow because of those "prevailing westerly winds."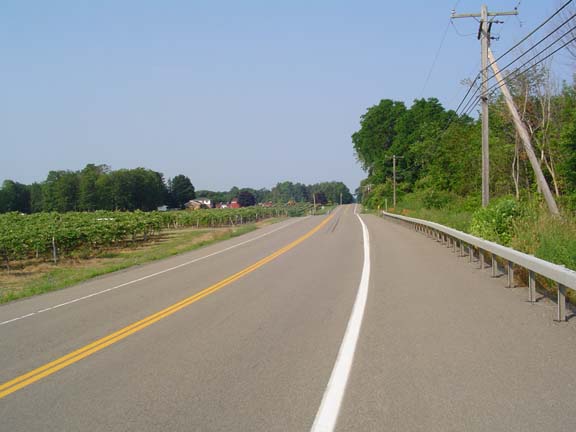 The road was really nice.


There was bridge out somewhere along the way so I took a detour. I had to wait for a train in the middle of nowhere. Then while this train was passing, another one came in the other direction. It was by far the most exciting thing to happen all day...anywhere.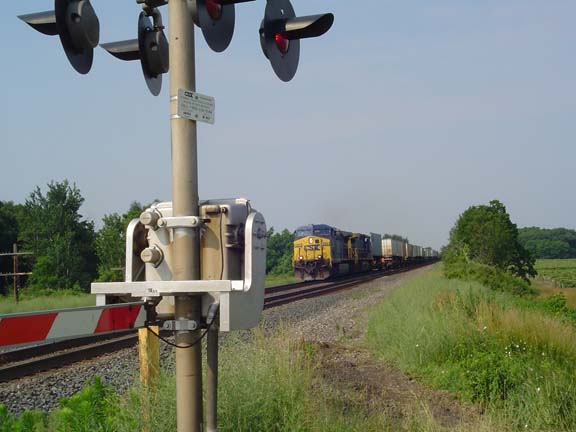 The first choo-choo. I took a movie of the second one. Woo-hoo!


When I reached the end of the detour in Ripley, there was a sign that said, "Erie 22." One mile later, back on Route 5, a sign said, "Erie 16." Wow! Erie just got six miles closer! Two miles down the road another sign said, "Erie 15." Hmmm. Five miles after that another sign said, "Erie 15." Either Erie is moving or I'm not. Maybe they had a sale on the number "15" down at the sign store.

Finally I crossed out of New York and into Pennsylvania.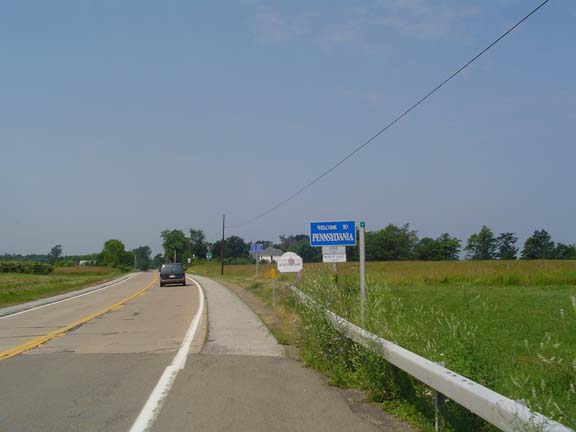 Welcome to Pa! Our roads are crap!


Actually it was only crap for a couple of miles, and then it was almost as good as New York.

Having this chick along with the car really paid off at lunchtime. Linda went off and got lunch while I continued to toil against the wind. She found me again and we had sammiches at a town park. She also resupplied me with drinks on-the-fly at least once. Tomorrow we're going to try a Tour de France-style moving drink-handing-off with her pulling me uphill while I pretend to pedal. You know the Tour starts tomorrow.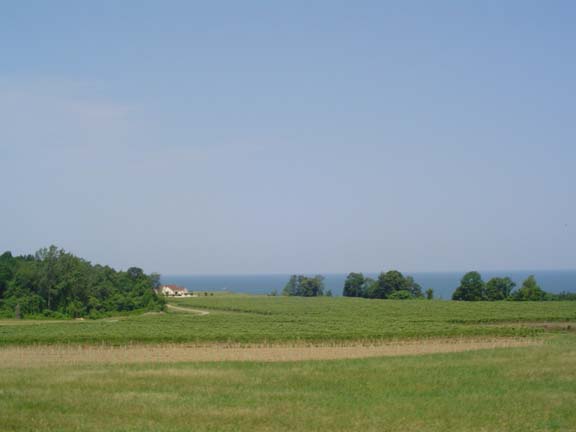 Typical view of Lake Erie.


Things got interesting in Erie. Not interesting enough to take any pictures, but interesting enough that I had to pay attention. The waterfront was surprisingly lacking in industrial decay. In fact, they had museums and marinas and stuff. I didn't go to any of them, but Linda may head down there tomorrow.

Finally, I made a left and turned my back on Lake Erie forever (or at least for a couple of hours).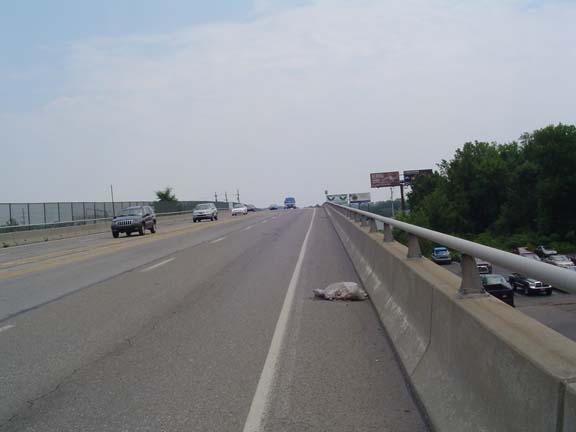 This is the only picture I took in Erie.

I'm sorry. Erie deserves better.


After a long climb (finally out of the wind) I reached the motel. Linda and I drove back into down and visited the local bikeshop. I bought two new pairs of gloves and two new pairs of bike shorts. Then we drove down to Presque Isle State Park and visited the Perry Monument. We'd already been to the one at Put-in-Bay, Ohio, so I think that just about does it for Commodore Perry.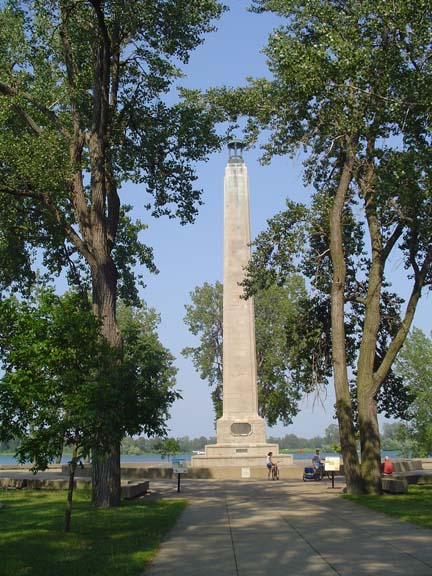 This motel doesn't have ESPN! What's up with that?

---
Previous | Next

---
"Erie Canal (and more!) Tour 2006" Copyright © 2006 By Bob Clemons. All rights reserved.