Day 3
Sunday, 16 August 2015
Marble Quarry Campsite, MD to Washington, DC
40.4 miles, 3h41m, 11.0 mph
Elapsed Time: 4h57m, Max speed: 22.5mph
Total mileage: 193.0

---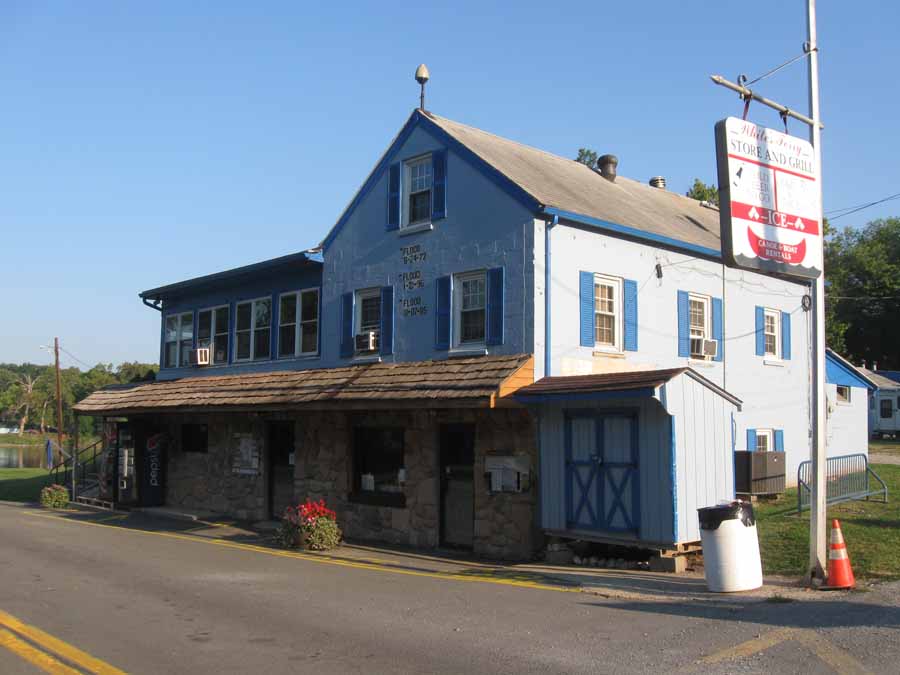 Sunday morning was all about finding breakfast. It was only a couple miles to White's Ferry, but the store was not open
when we arrived. There was no sign of when the store might open. We knew the store would open because the other guys
at the campsite said it was open on Saturday. So we waited until 8am and when moved on to the next unreliable store at Seneca Creek.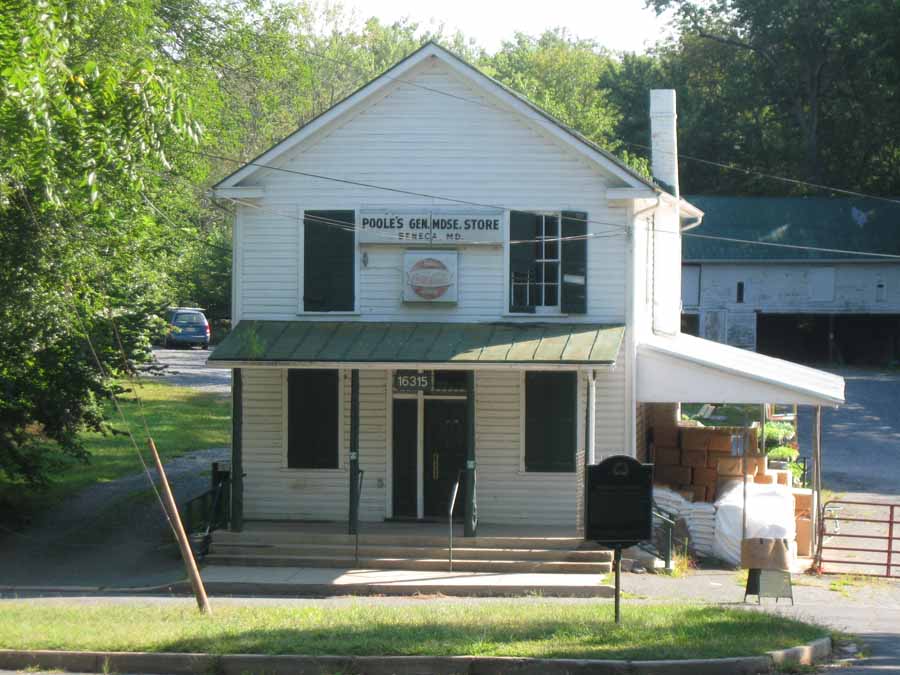 Which was also closed. It looked like it would open sometime, but not while we were standing there.
In the meantime, we met up with Deb and Fu--who had ridden up from DC separately and had met up just before they met us. Fu said he had
some fruit bars. In fact, he had a couple boxes of fruit bars. So I had one.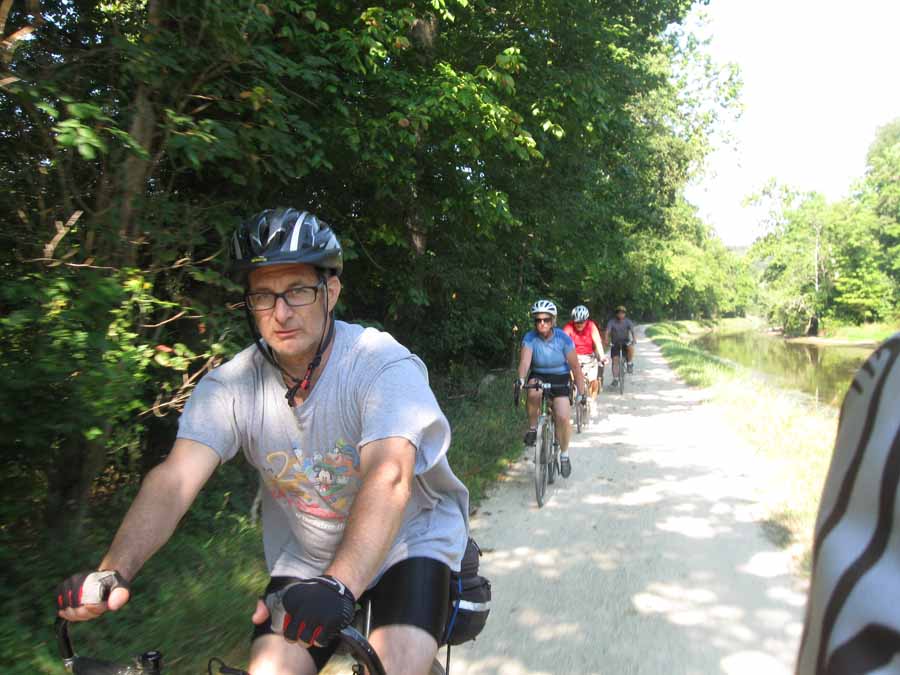 You may remember Fu from such rides as the 2010 C&O Canal tour. He figured he could handle a day of towpath this year--but not three days.
Huh. Todd wore glasses on Sunday. This is the only photo I took of all five of us...if you count my right shoulder as me.
We ate lunch at Great Falls--brunch really. Hot dogs and such. Much like the first C&O back in '95.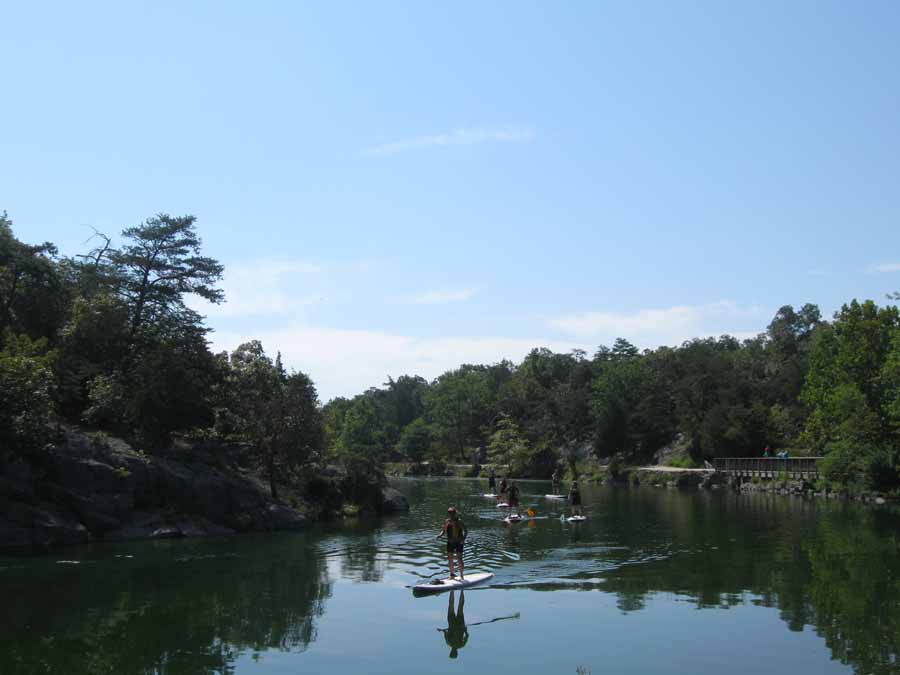 We battled our way through the congested area around Great Falls, then on to the pretty part. This was also a detour back in the 90s.
Now there are people doing this. I can't imagine the back pain involved in this activity. Is this fun?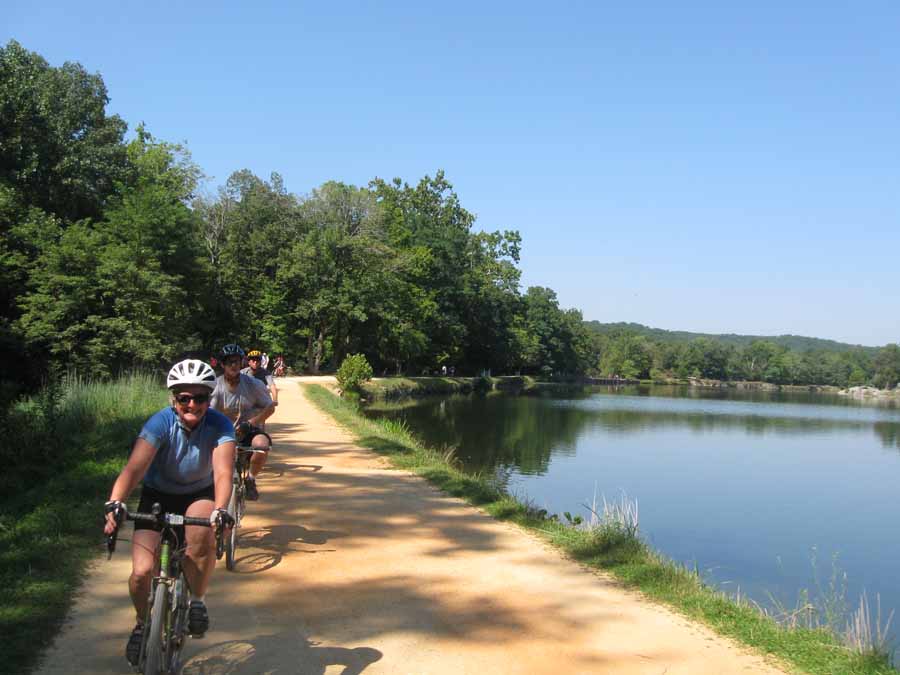 We had fairly good weather all weekend. A little hotter than was strictly necessary. But no rain.
The second best weather ever for one of these rides. Only because last time's weather was spot on perfect.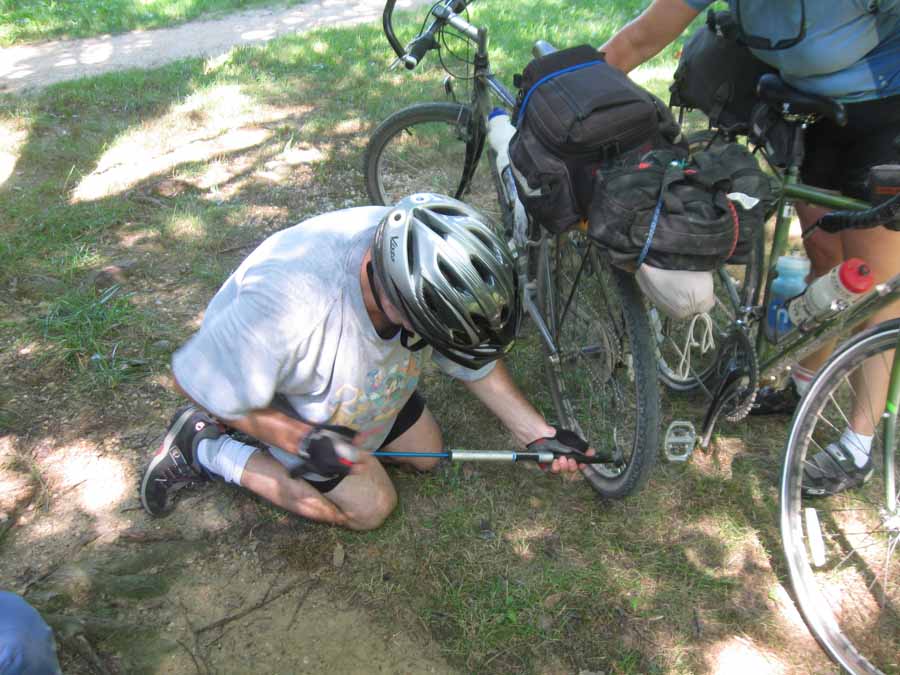 The first serious mechanical problem. (Todd had been dropping gear all weekend, but this is the first time the mitigation involved
more than picking something up off the ground and playing with bungy cords.) Todd's tire was going soft. We tried the old, "Yeah,
there's still quite a bit of air in there," but he wasn't buying it. We stopped a couple times--using my pump and then one of Deb's
CO2 cartridges. In the end, he rode home on the deflating tire...as was only right. You gotta be shedding parts on the way to the
finish of a 190 mile ride.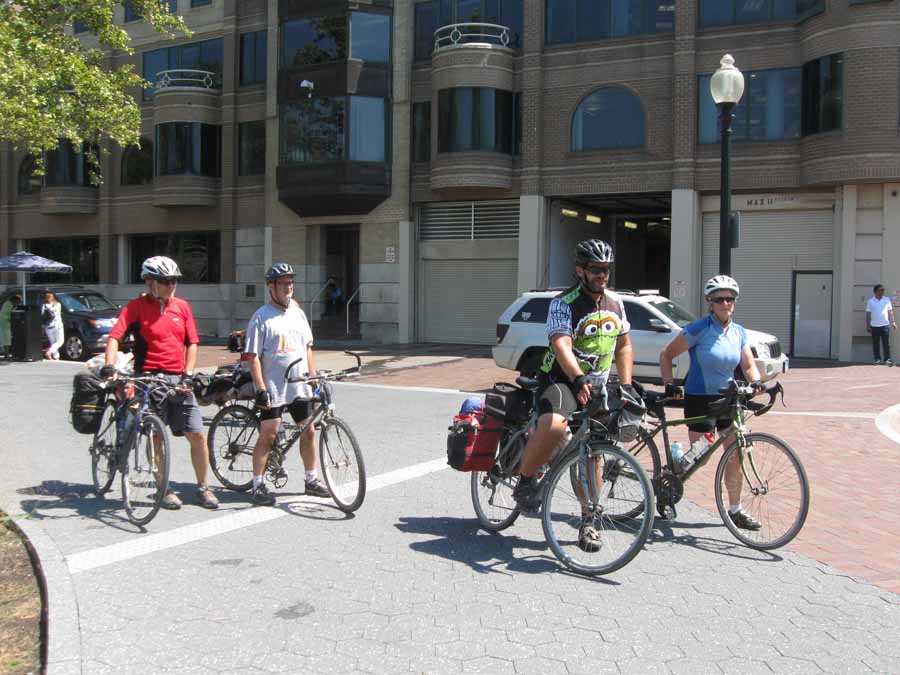 We ran into Linda about 3 seconds after she texted me asking where we were. I almost rode by because I was trying to reply to the text.
So, we posed for a picture. Fu got out of it somehow.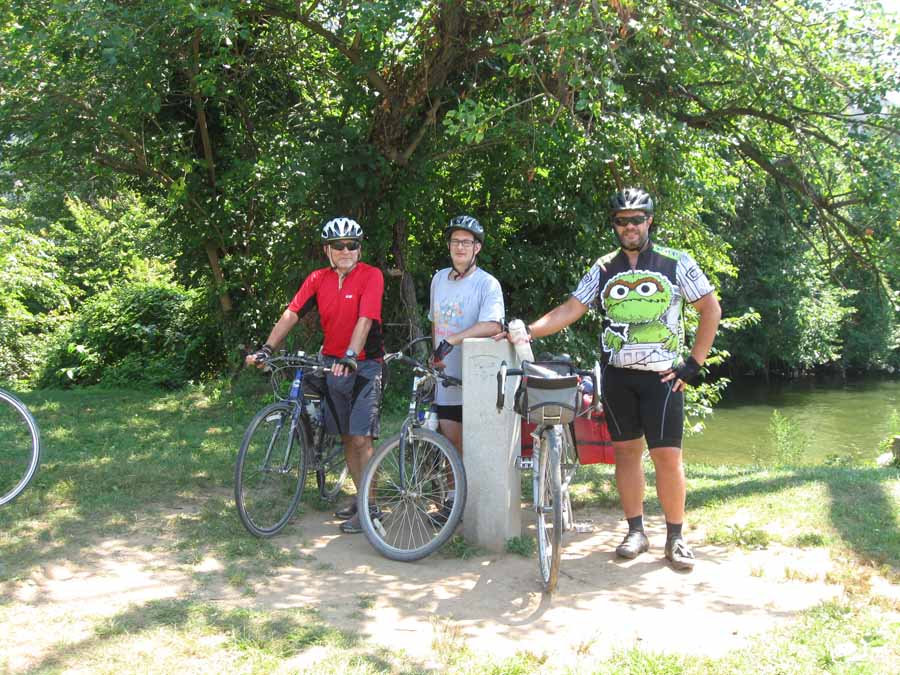 A few minutes later we gathered at milepost 0. Was it ironic that I wore my Oscar jersey in a trash-free park.
Probably not.
Anyway, this is the official finishing photo.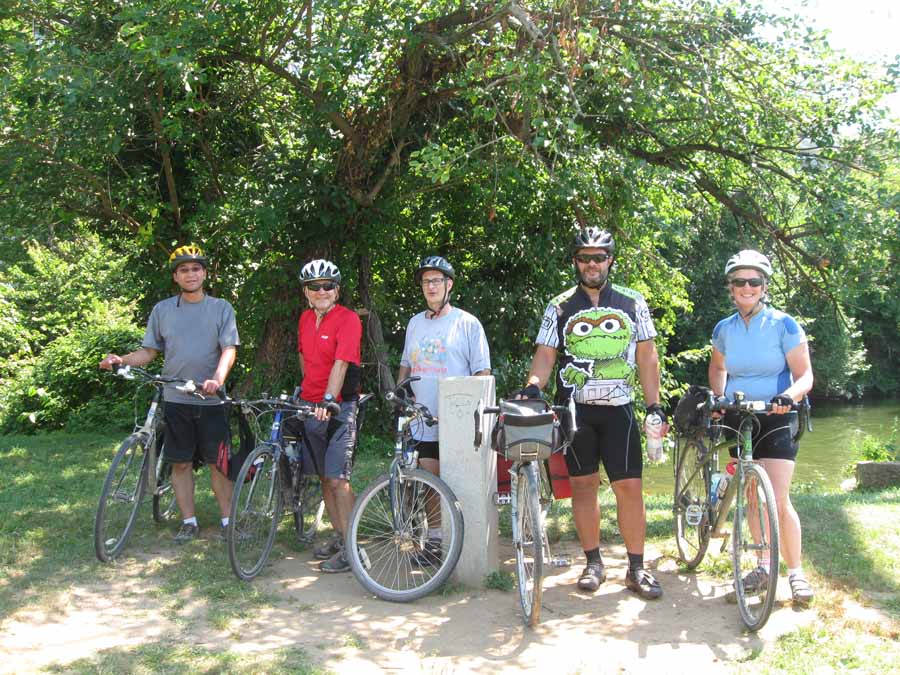 Then we took another photo with the posers...umm...escort riders.
Then we moved over to the parking lot for an illegal cold beer and the load out.
We'll do it again in 2020.
---
Previous | Back to Intro

---
"2015 C&O Canal Ride" Copyright © 2015 By Bob Clemons. All rights reserved.