Day 2
Saturday, 15 August 2015
North Mountain Campsite, MD to Marble Quarry Campsite, MD
74.1 miles, 6h30m, 11.4 mph
Elapsed Time: 11h49m, Max speed: 17.1mph
Total mileage: 152.6

---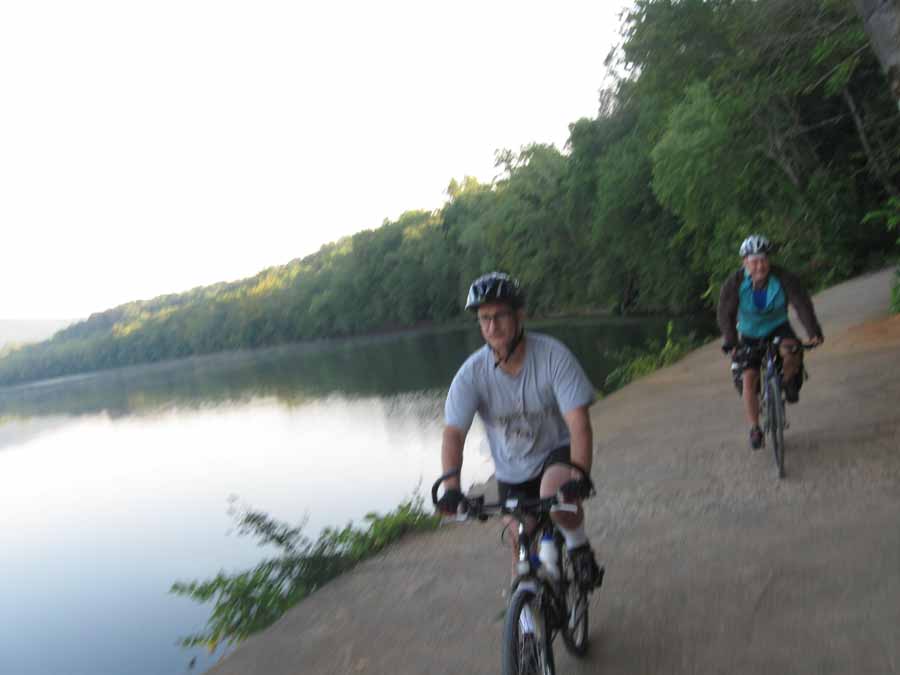 Day 2. Some of the coolest parts of the towpath are around Williamsport--where the river was the canal and the towpath
is right on the edge. It's sort of a thing for me to take a stunt photo while riding along this section. Too bad it's blurry.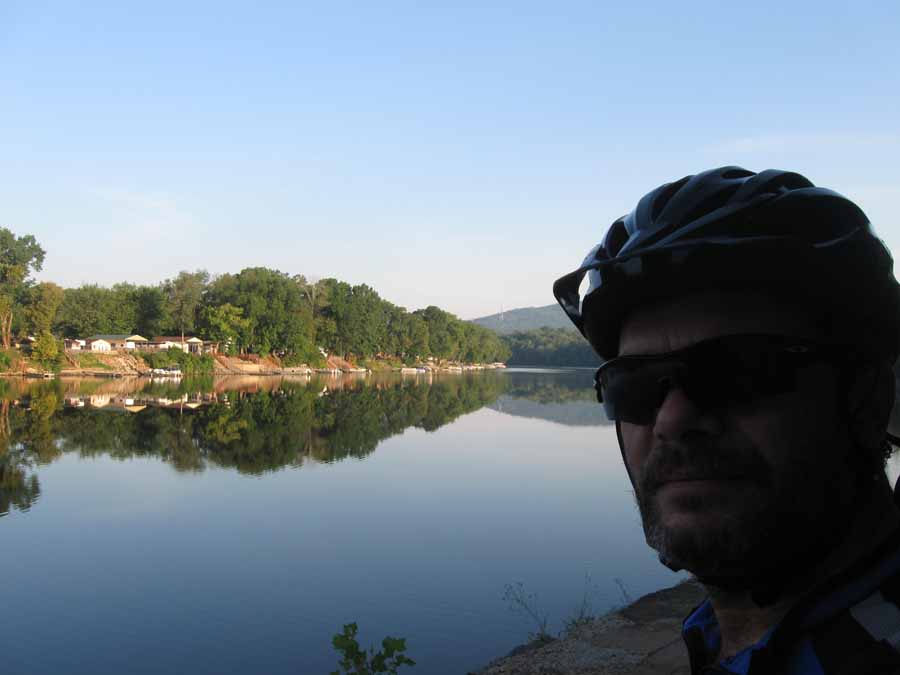 A good view of the summer homes of the West Virginia gentry on the other bank.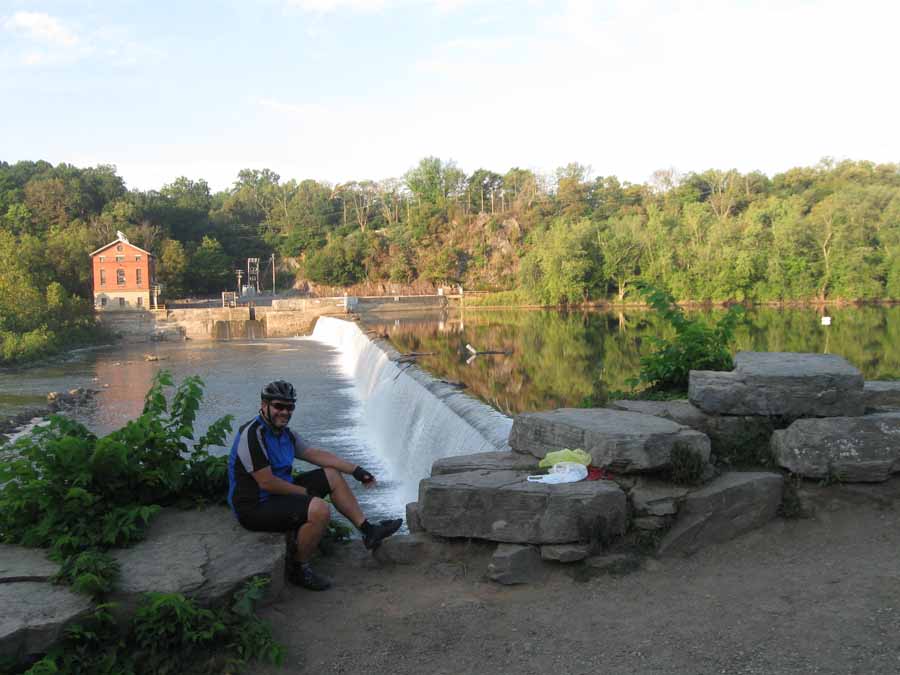 Me and Dam 5. And a bag of trash. The C&O is a trash-free park--which means you are supposed to carry your trash home.
But not everyone does. Actually, the park was very clean...other than right there in my dam photo.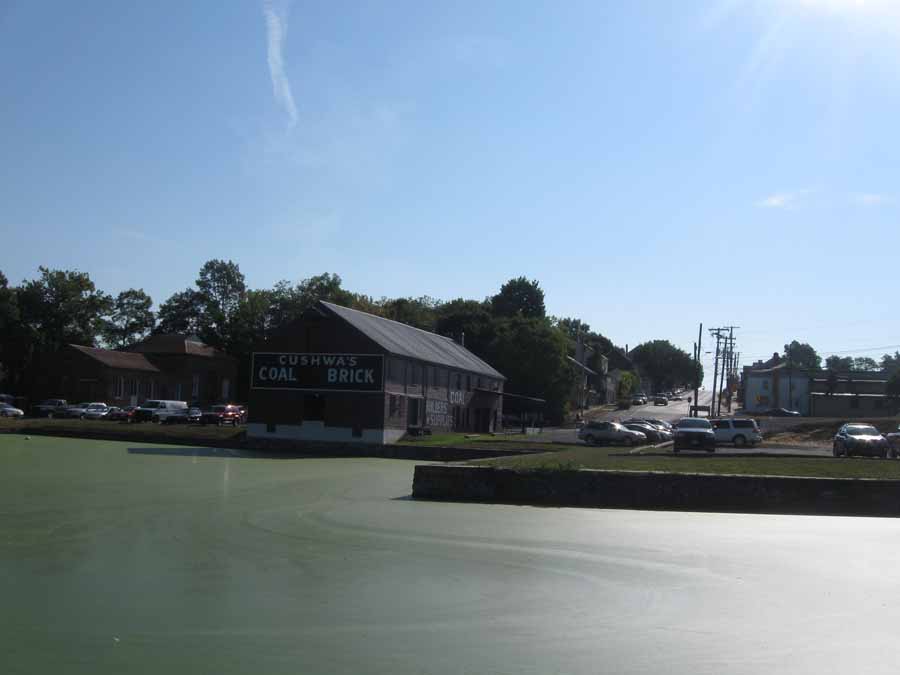 Breakfast in Williamsport at the Sheetz. The scum on the Cushwa Basin is spectacular this time of year.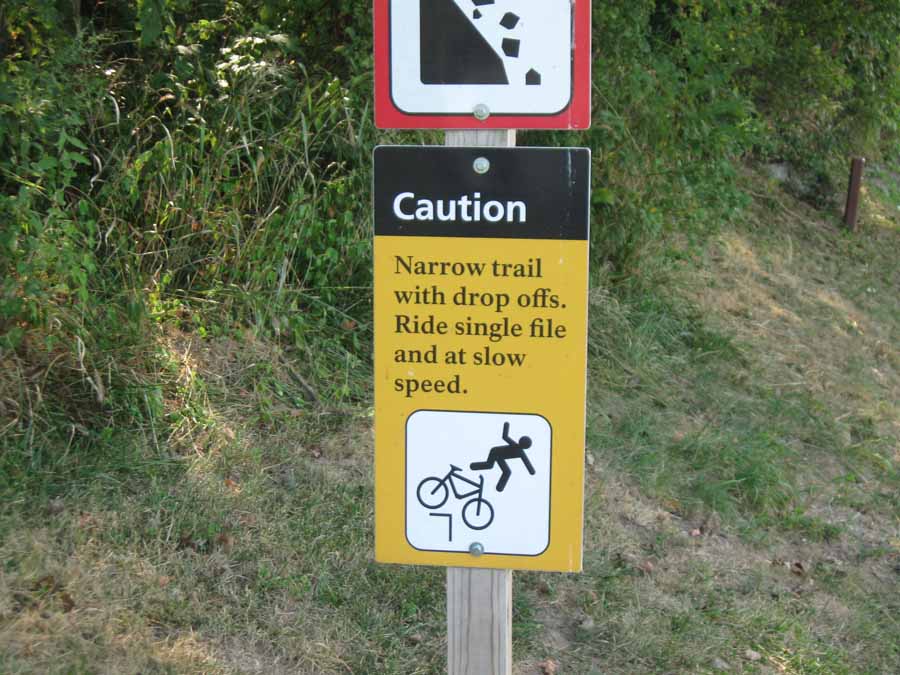 The important thing is to get that little arm wave just right as you launch into the river.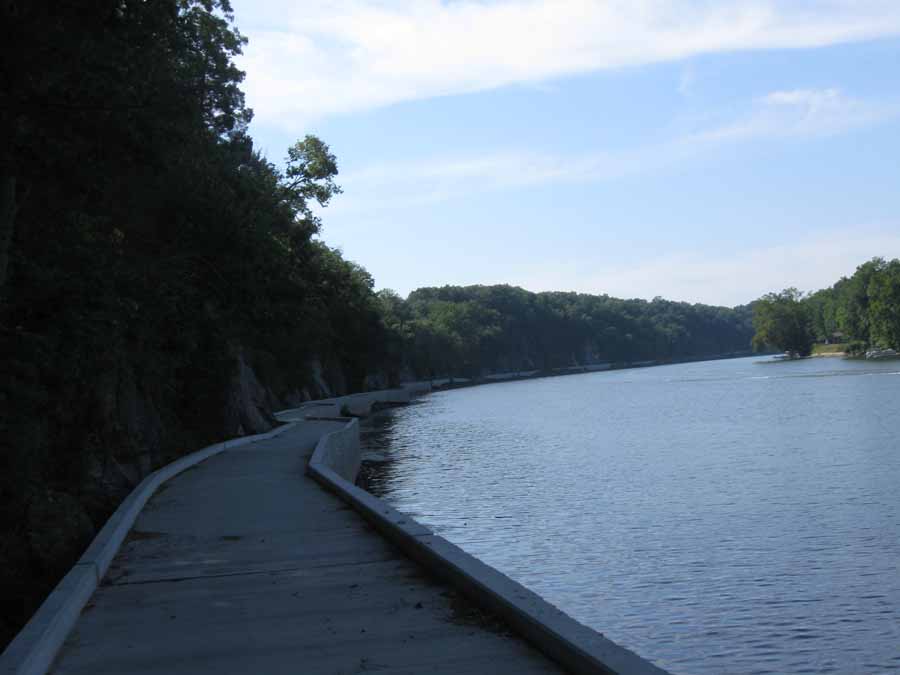 This is the section that was closed for, like, 25 years. This is my first time riding it since the very expensive repairs.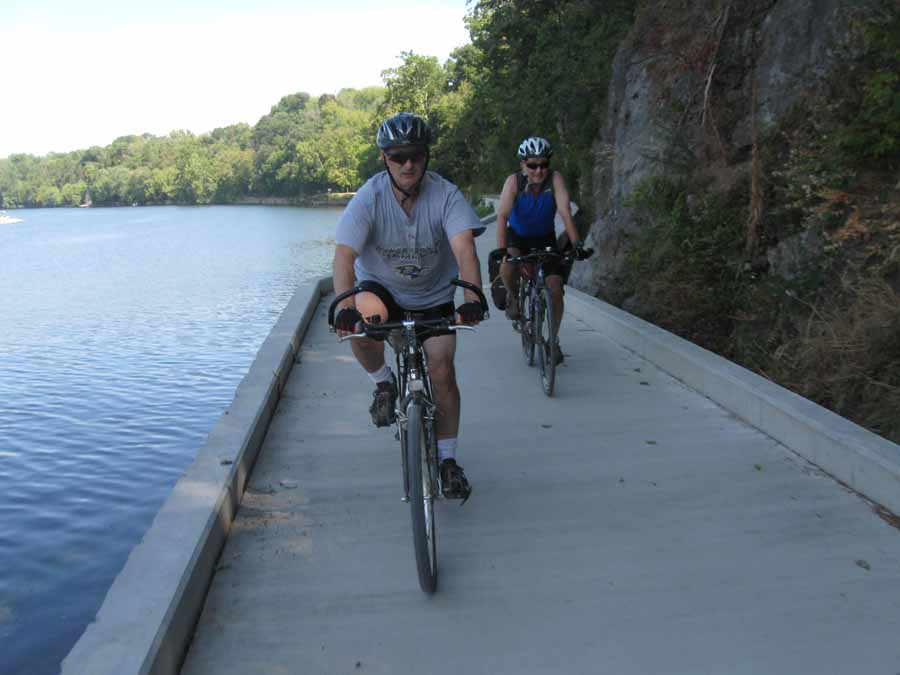 I was very comfortable with this stunt photo..given the huge barrier protecting us from the river.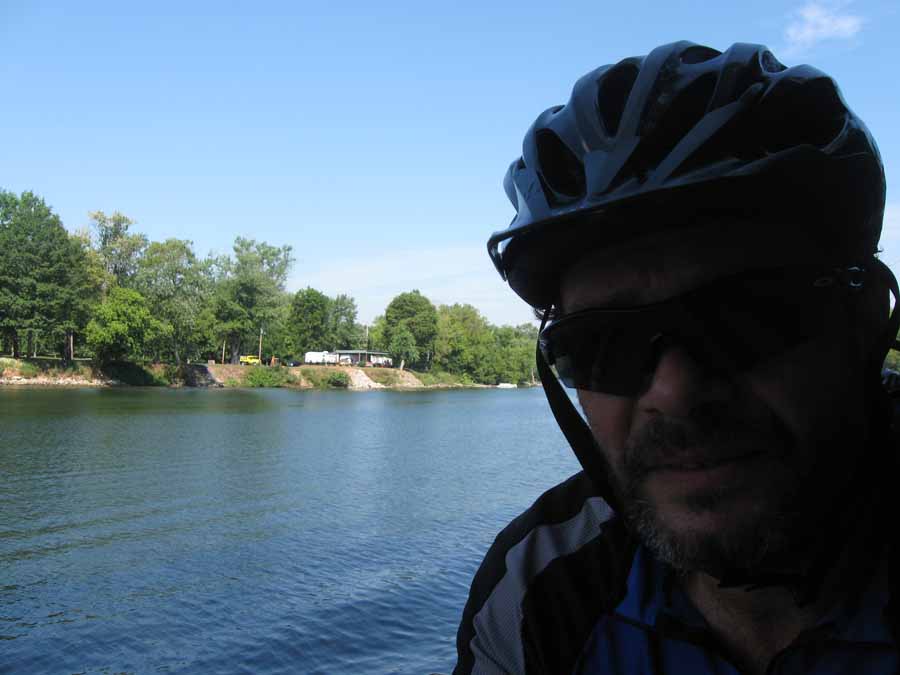 I've really gotten carried away with the selfies. More West Virginia summer homes. Some with wheels.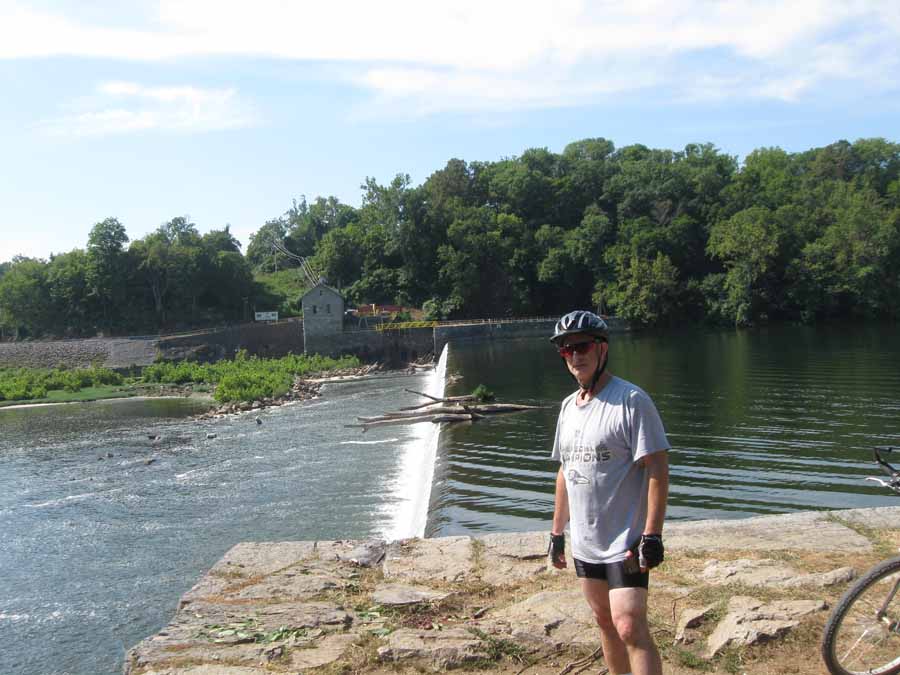 Todd got into my dam photo at Dam 4. If there is a Dam 3 we never saw it. To say nothing of Dams 2 and 1.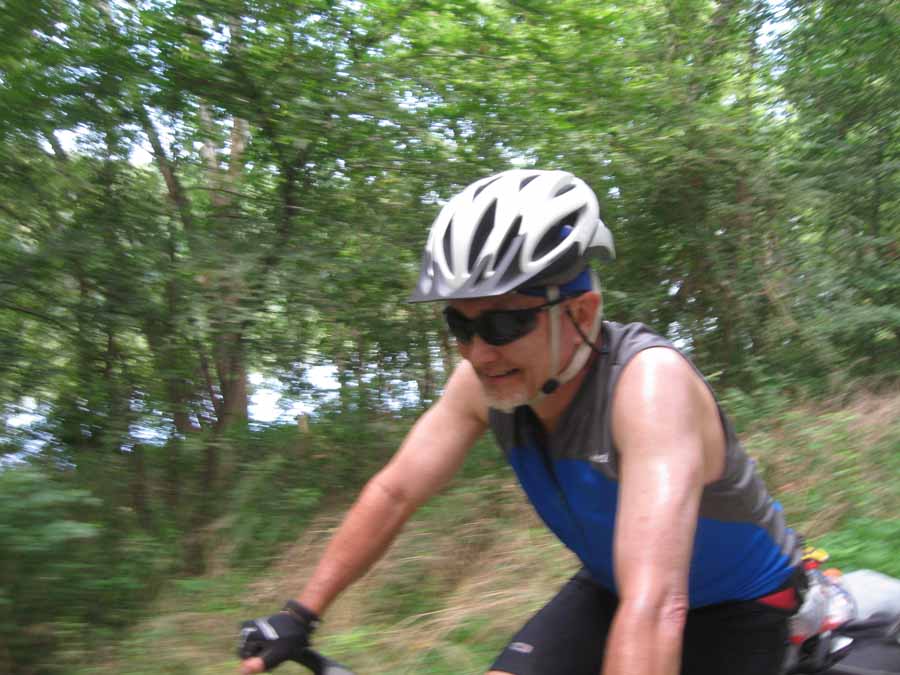 Pushing on toward Harper's Ferry. Where there is no ferry.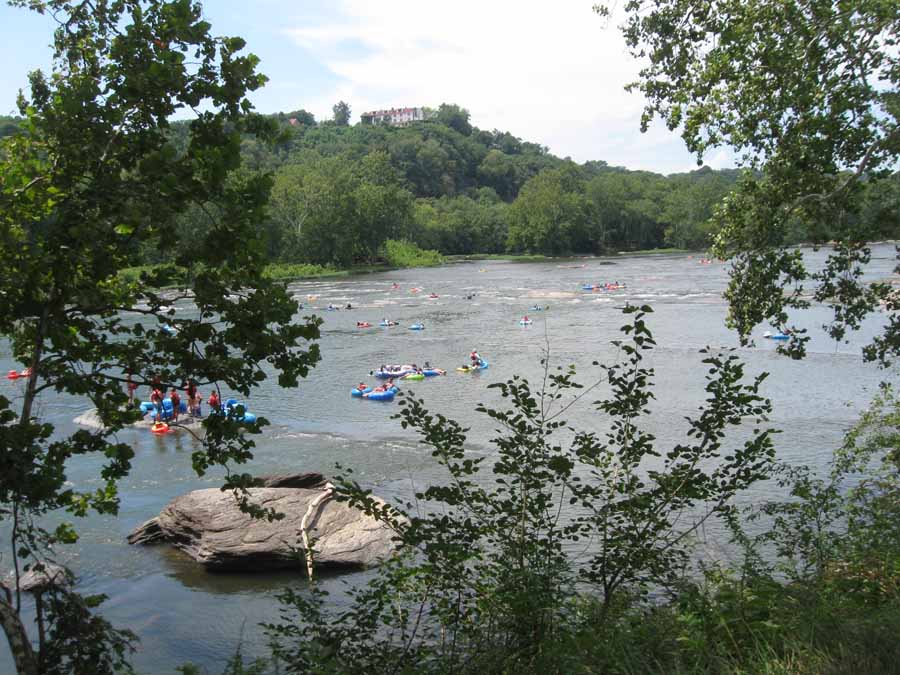 The river around Harper's Ferry was infested with tubers. Some of the tubes supported only very large beverage coolers.
I imagine the rest of them supported beverage consumers.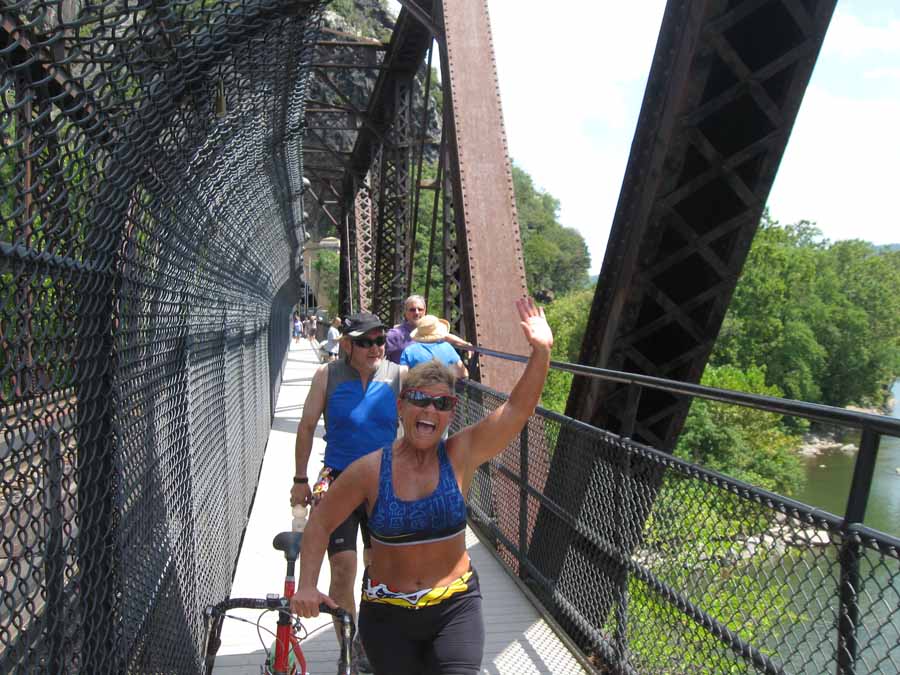 We met up with Sondra at Harper's Ferry--she cycled up from Monocacy, mostly on the roads. We crossed the river for
lunch and ice cream. Then back on the trail.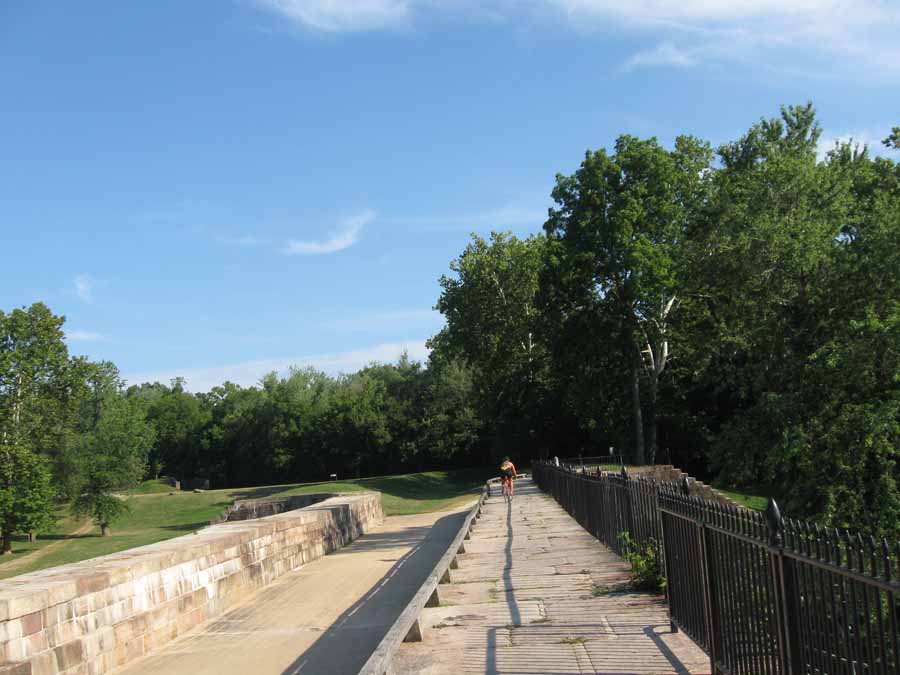 We picked up dinner at the deli at Point of Rocks. Sadly, the liquor store was out of business. We ate here at the
Monocacy Aquaduct and parted ways with Sondra. Then we rode on to camp at the same place as in 2010.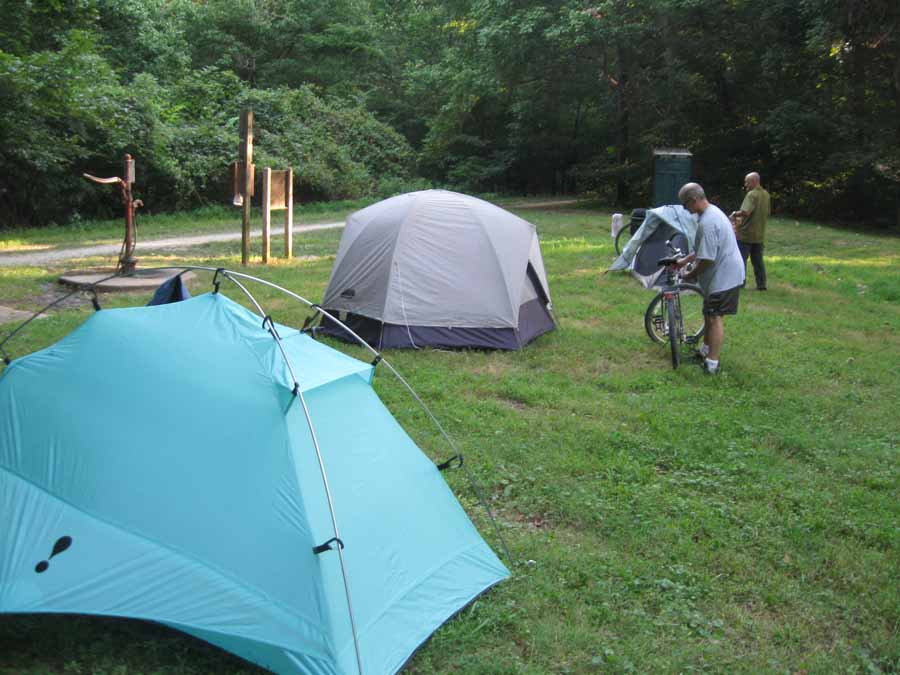 Last time we had this place to ourselves. This time there were seven other people camping here. All the others were on out-and-backs from DC or
northern Virginia. There was a guy with his two sons. There was a guy riding by himself who wanted to cross at White's Ferry but didn't have any cash (I gave him a couple bucks).
There were two guys out on a gear test. And there was Bob (the other Bob) who was on his first overnight tour and brought
way more gear than you need for a one-night trip. Including nine beers. So we had beer anyway.
I slept better, and woke sore and exhausted.
---
Previous | Next

---
"2015 C&O Canal Ride" Copyright © 2015 By Bob Clemons. All rights reserved.