Day 21
Friday, 27 Jun 2014
Franklin, KY to Nashville, TN
45.1 miles, 3h50m, 11.7 mph
Elapsed Time: 5h11m, Max speed: 37.4mph
Total Climbing: 2595ft, Max elevation: 896ft
Total mileage: 1343.3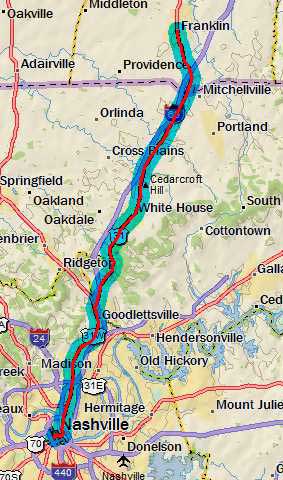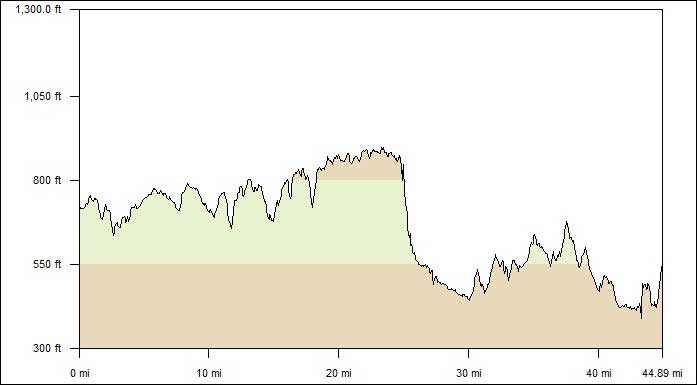 ---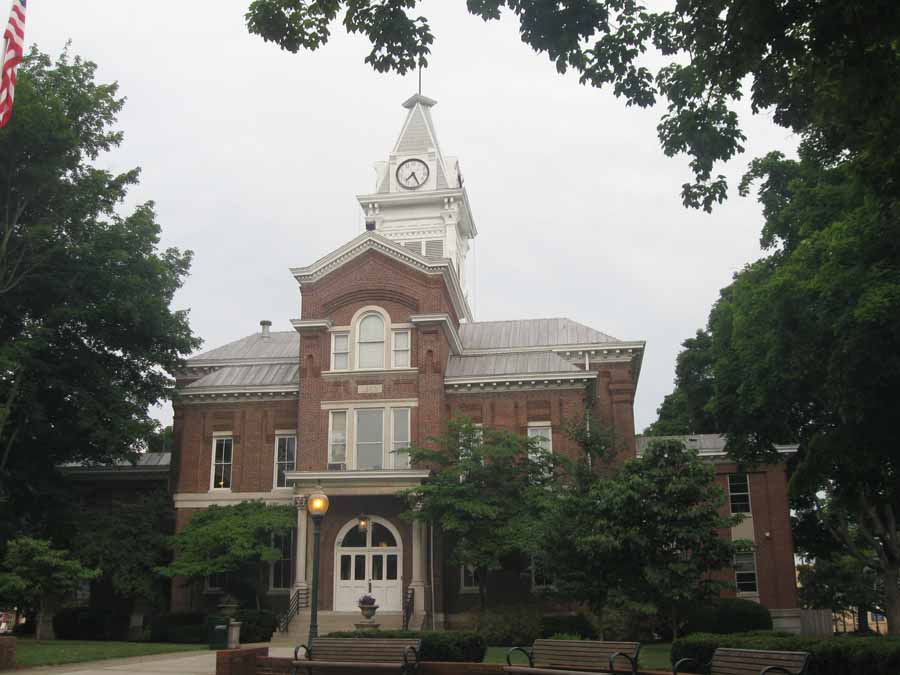 Linda drove me back to the courthouse in Franklin where she picked me up yesterday.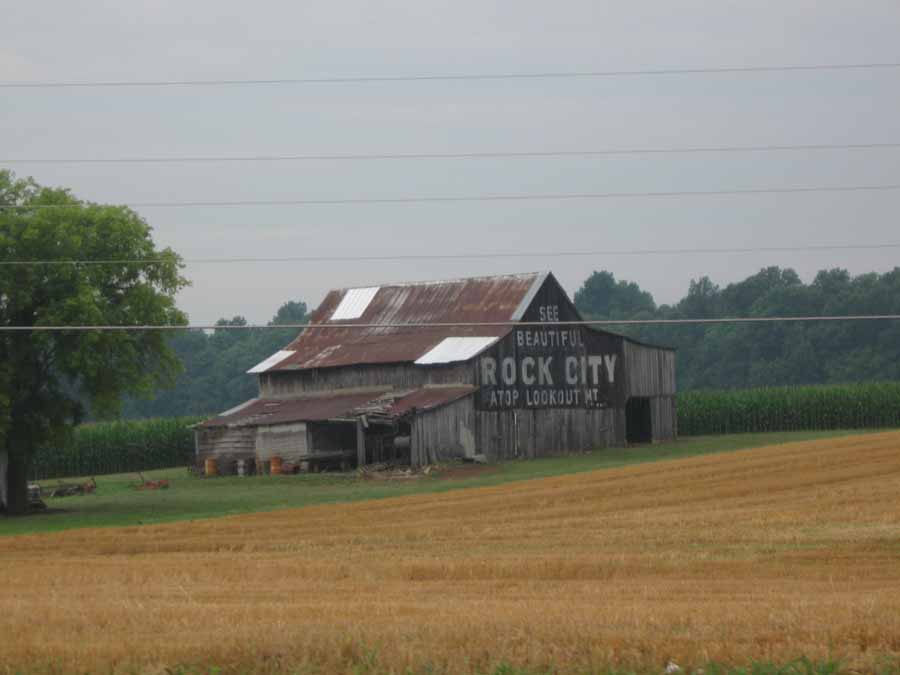 I had this elaborate route designed to avoid the big roads and big traffic. But in the end I just pushed right on down the main highway.
But not all the way to Rock City atop Lookout Mountain.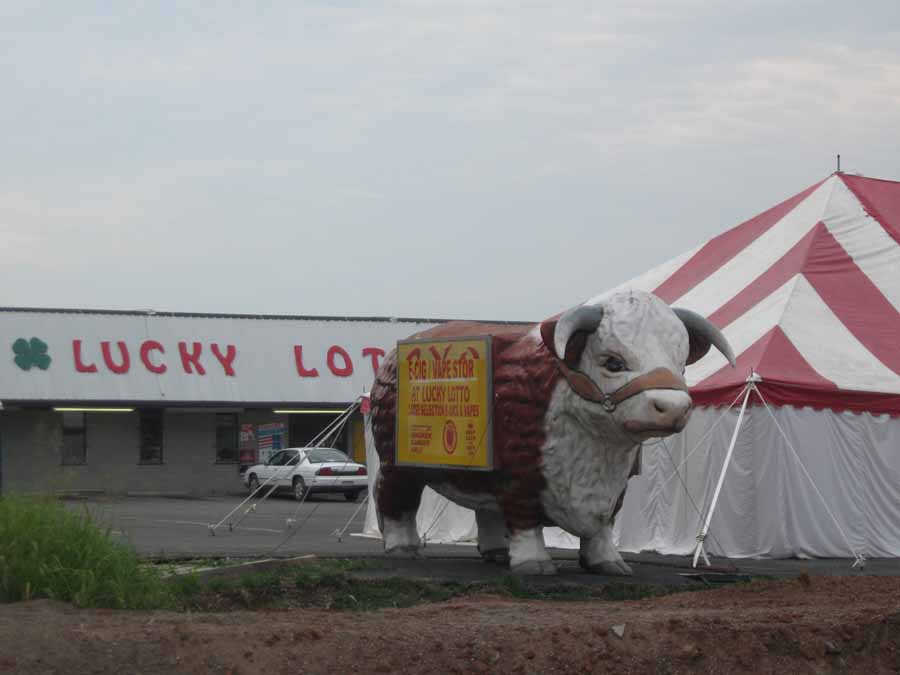 And I saw a big steer outside a fireworks tent. There are lots of these in both Kentucky and Tennessee. Fireworks tents--not giant steer.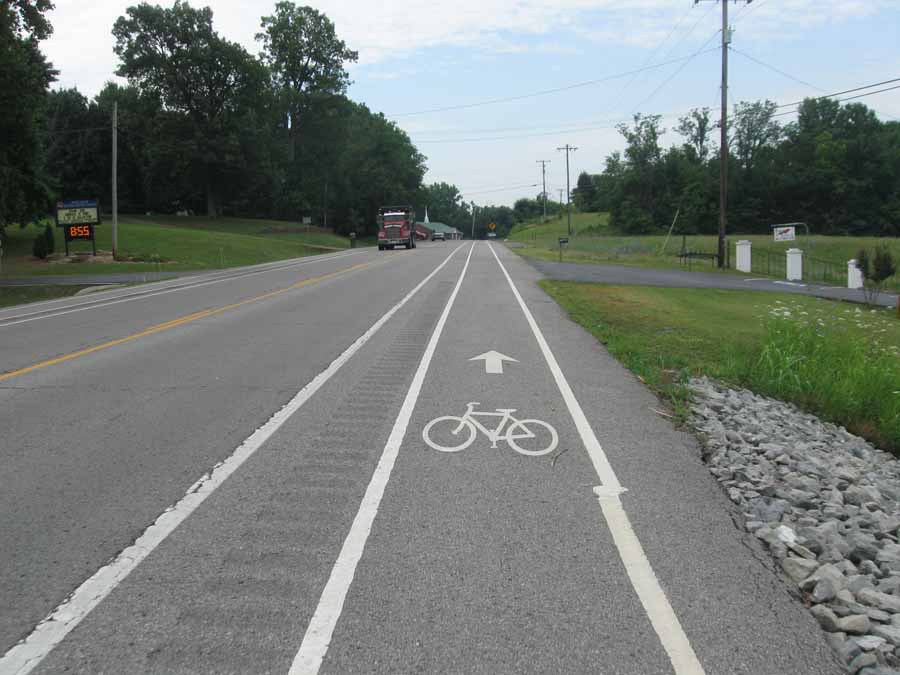 There was no Welcome to Tennessee sign--probably because of construction on the Kentucky side. There was this
welcoming bike lane--but it didn't last.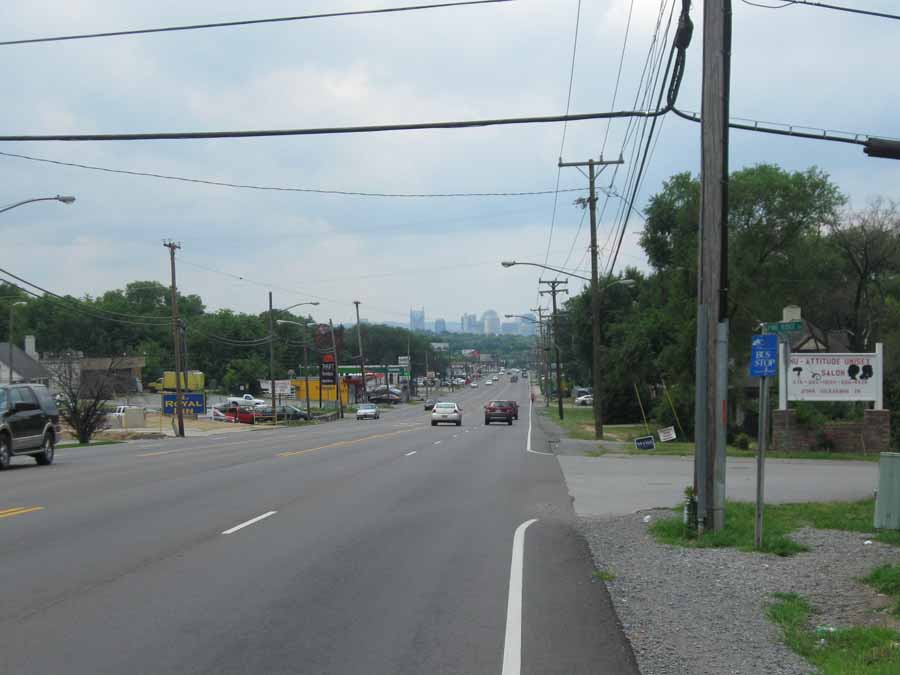 Most of the road looked like this--without the Nashville skyline in the distance.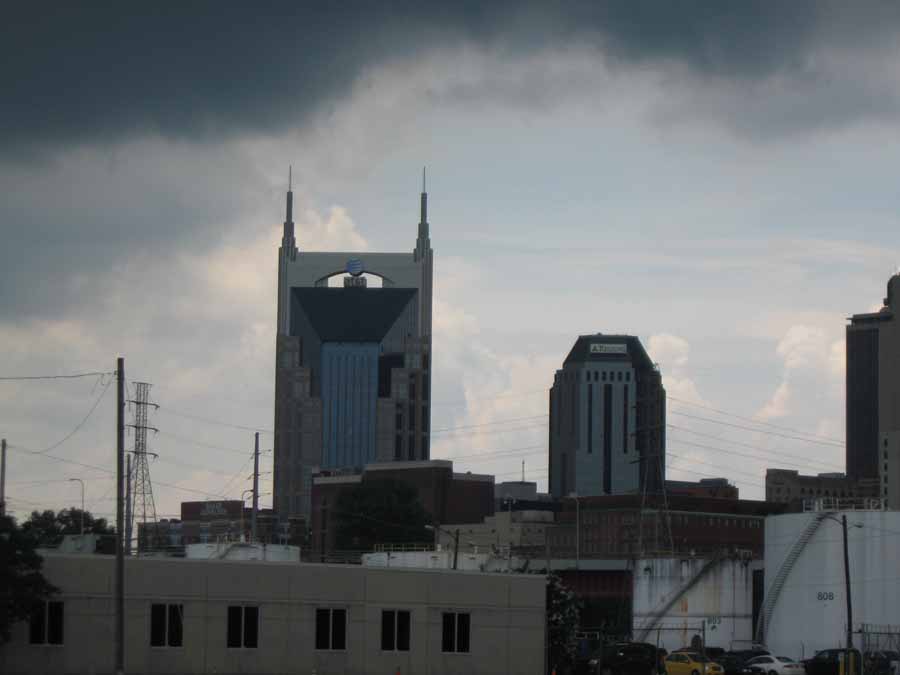 There were ominous clouds over the Batman and R2D2 buildings as I approached downtown.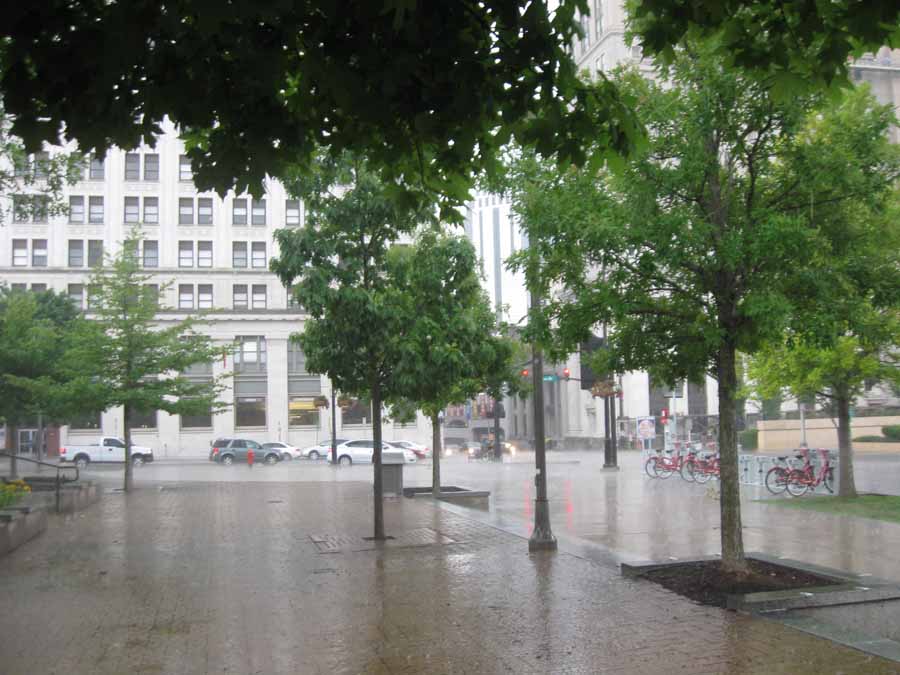 And then it started pouring-ass down rain. So both the start and finish of my ride was delayed by rain.
At first I stood under a little tree in this park.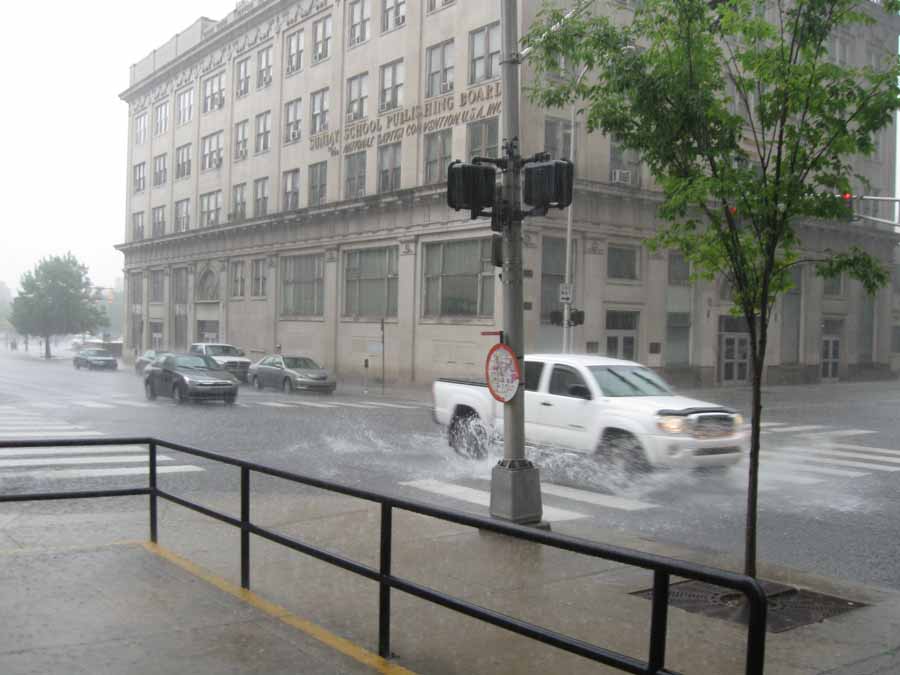 But then it kept raining so I moved to a building front and watched the cars splashing through the flooded streets.
It was really coming down.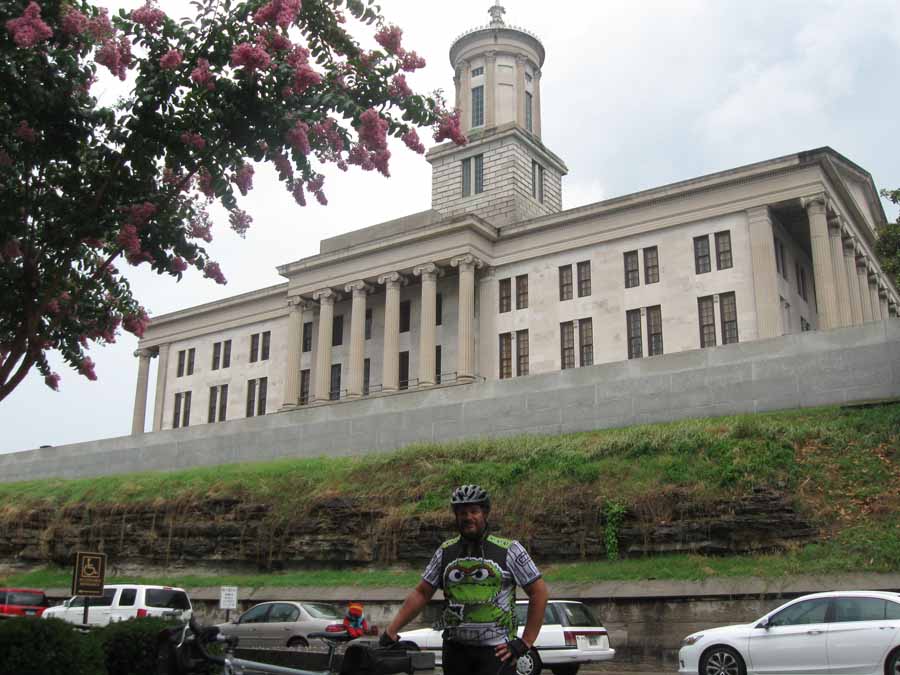 After about 20 minutes it stopped raining and I rode around the capitol to meet Linda in front of the Tennessee Supreme Court
building--where you can get a good view of the capitol without climbing all the way up to it.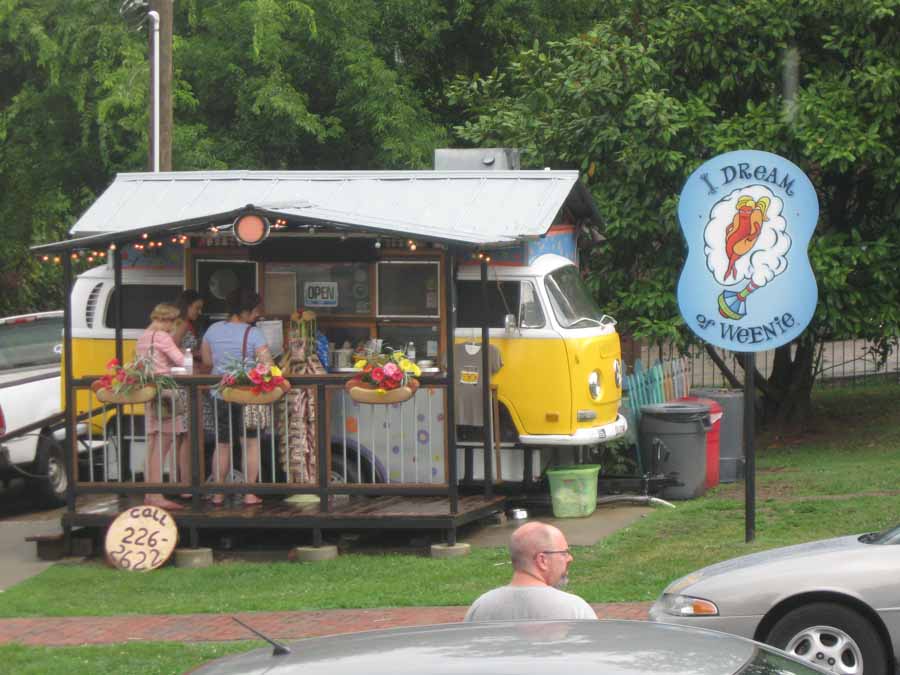 Then we drove out to the Five Points neighborhood to drop off my bike at Eastside Bikes. We grabbed a celebratory
beer at the bar across the street from I Dream of Weenie.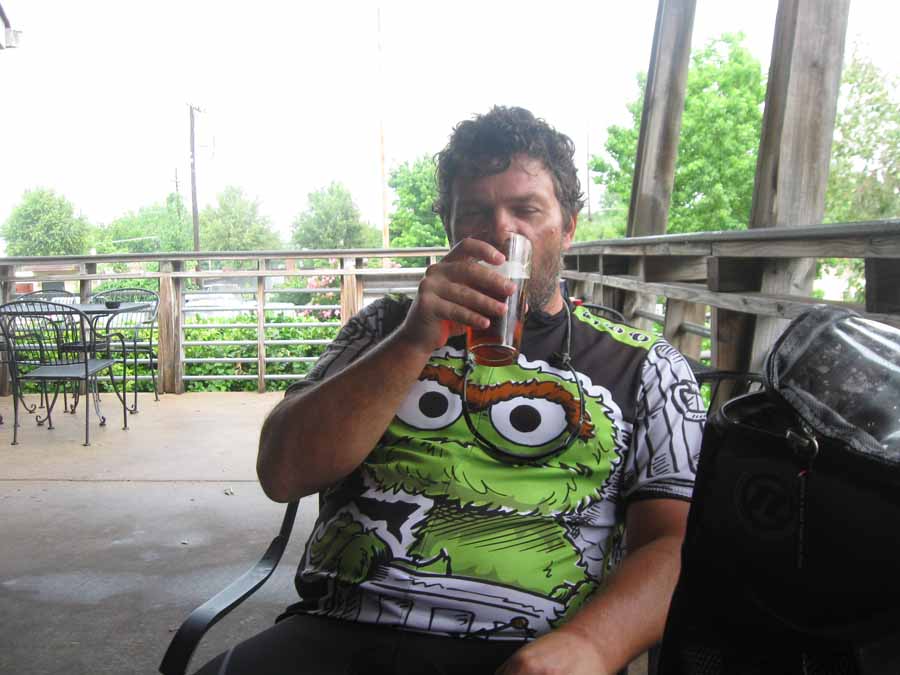 Celebratory beer. Eyes closed.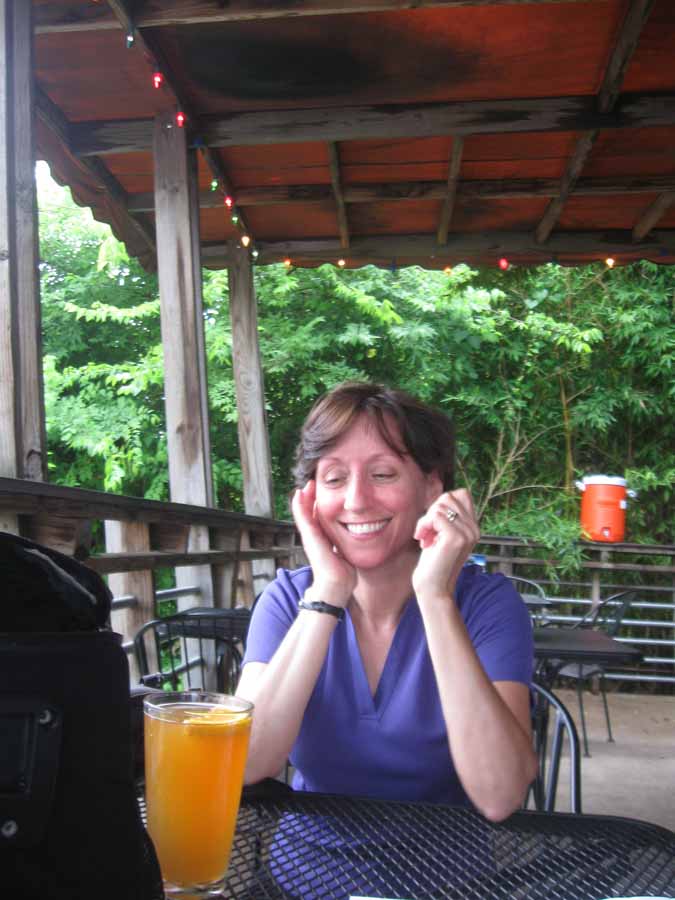 Linda cannot believe her luck! She got an orange slice--and a beer!
---
Next
---
"Old Northwest Tour 2014" Copyright © 2014 By Bob Clemons. All rights reserved.