Day 20
Thursday, 26 Jun 2014
Cave City, KY to Franklin, KY
66.2 miles, 5h35m, 11.8 mph
Elapsed Time: 7h25m, Max speed: 31.8mph
Total Climbing: 2929ft, Max elevation: 756ft
Total mileage: 1298.2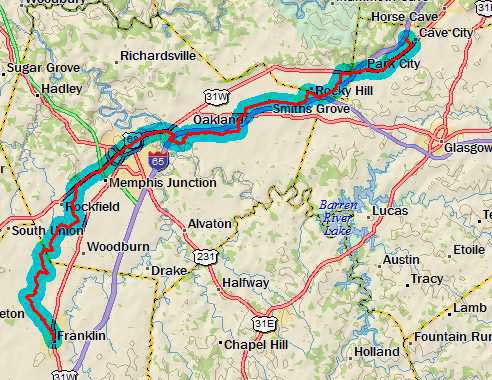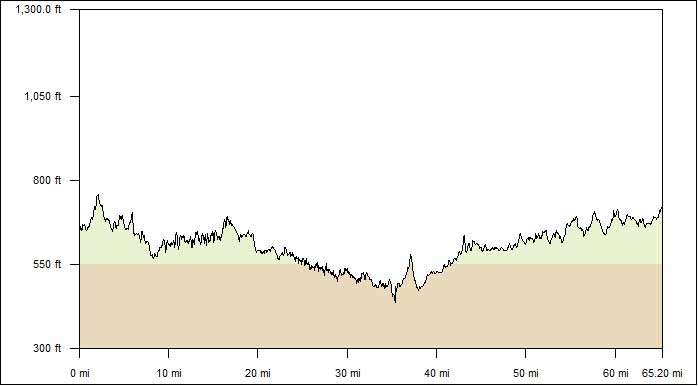 ---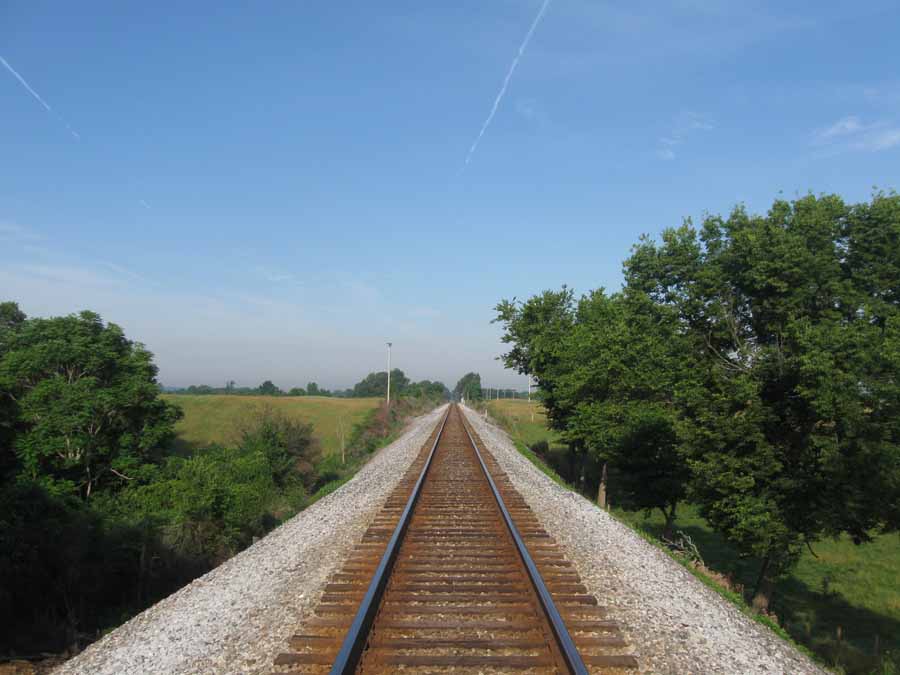 I went to sleep early since my hotel inexplicably did not have ESPN. This allowed be to get a really early start. And avoid being delayed by any trains.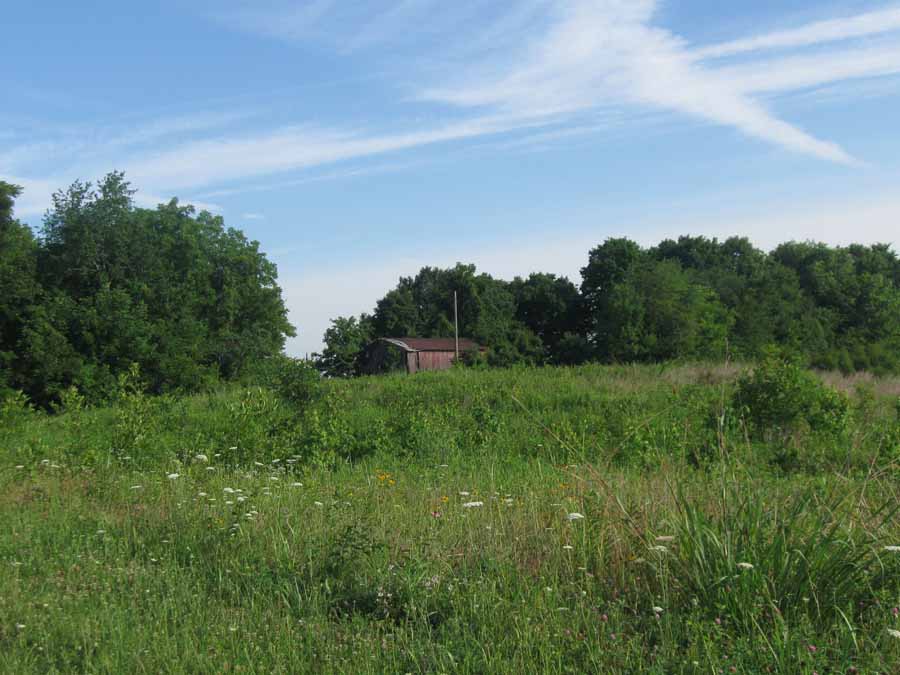 Lots of abandoned farms in the countryside. Fields gone fallow. Barns sitting unused no doubt with priceless
antique cars and motorcycles within.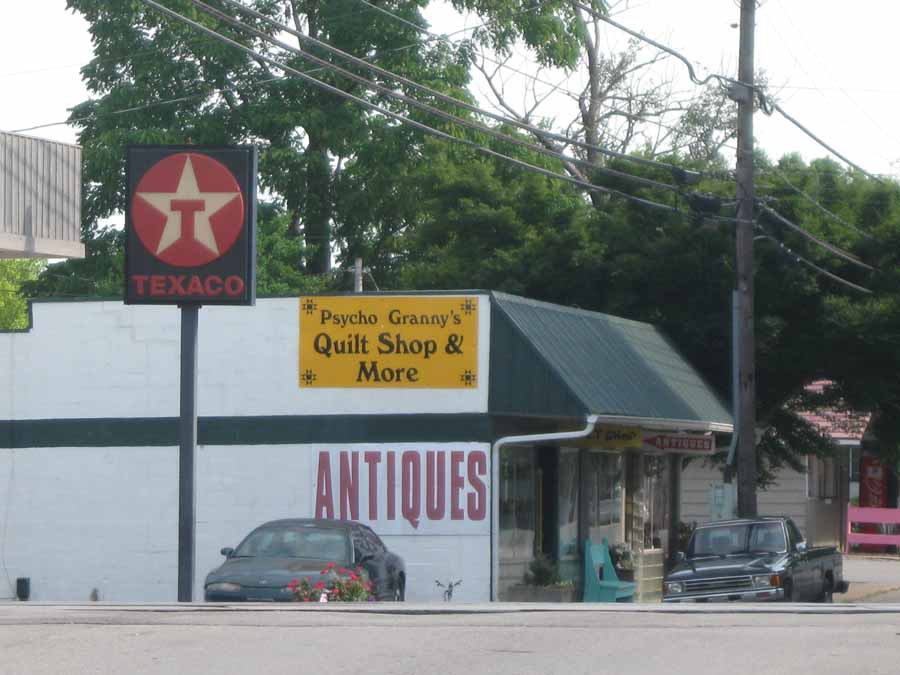 Smiths Grove's most dangerous quilt shop.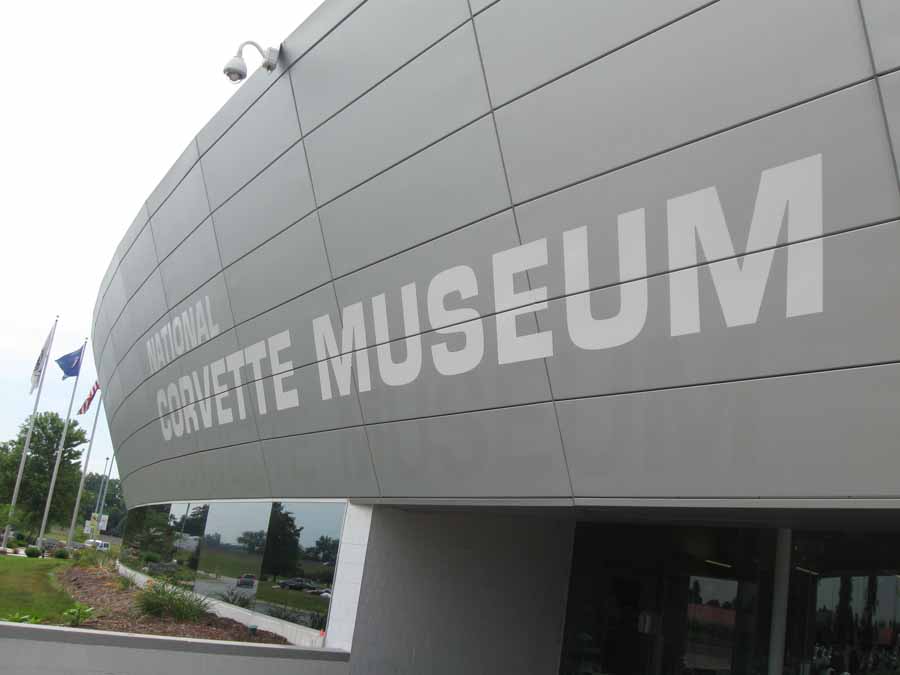 By 10am I reached the National Corvette Museum in Bowling Green.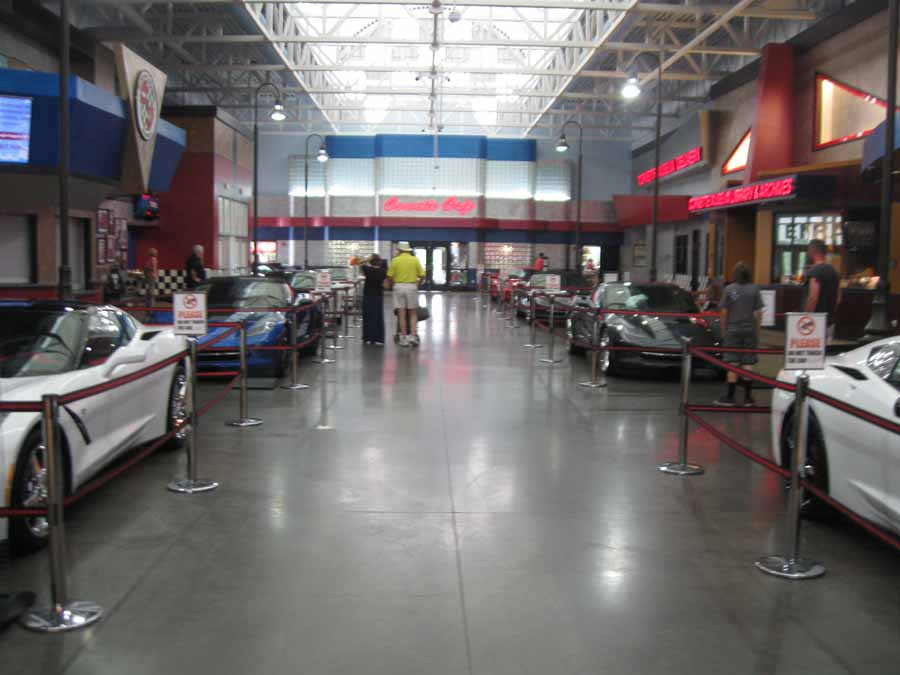 A gallery of 2014 Corvettes that you can't touch. If you want to touch, go to a dealership.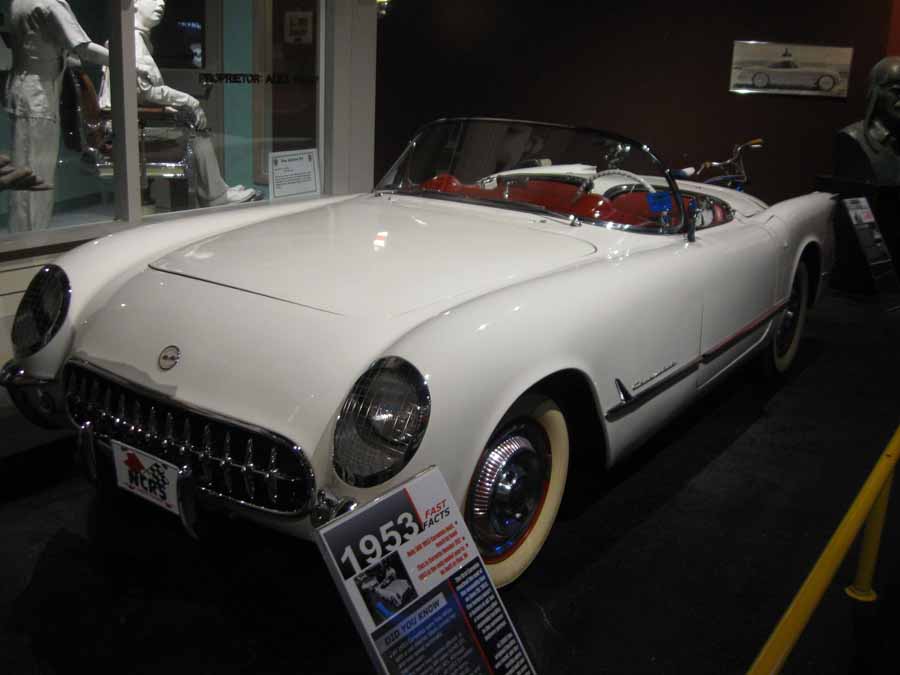 They have displays of most of the model years. This is the first Corvette, from 1953. Beautiful, but underpowered.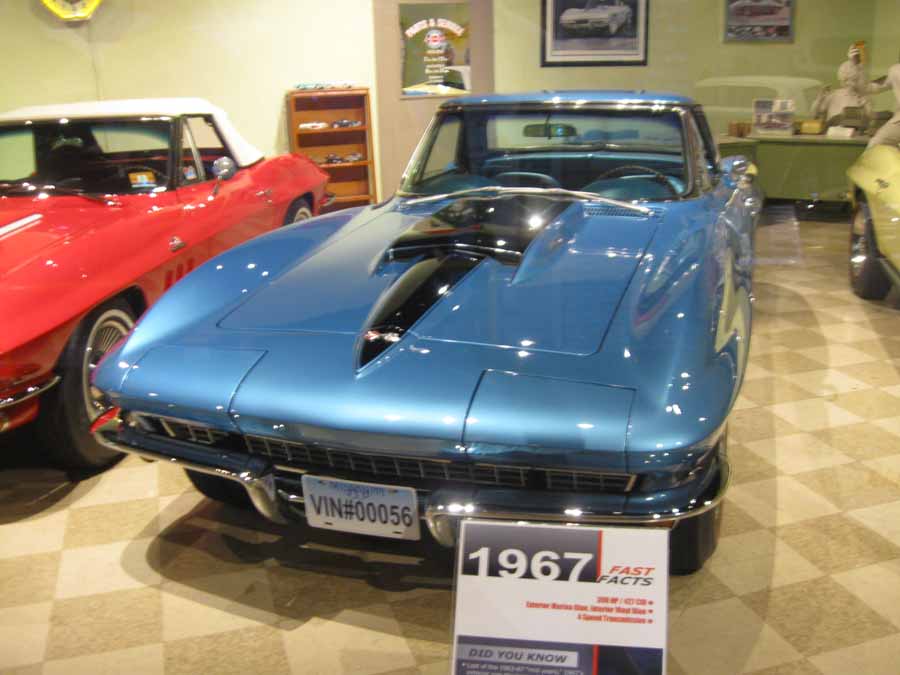 For some reason I like the '67 model.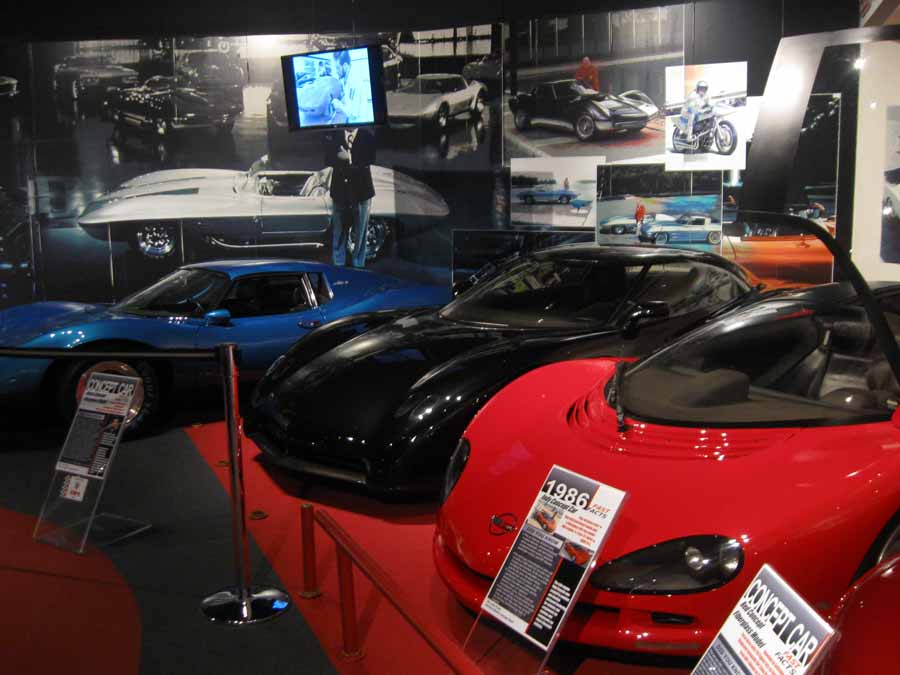 Even some nutty concept corvettes and race cars.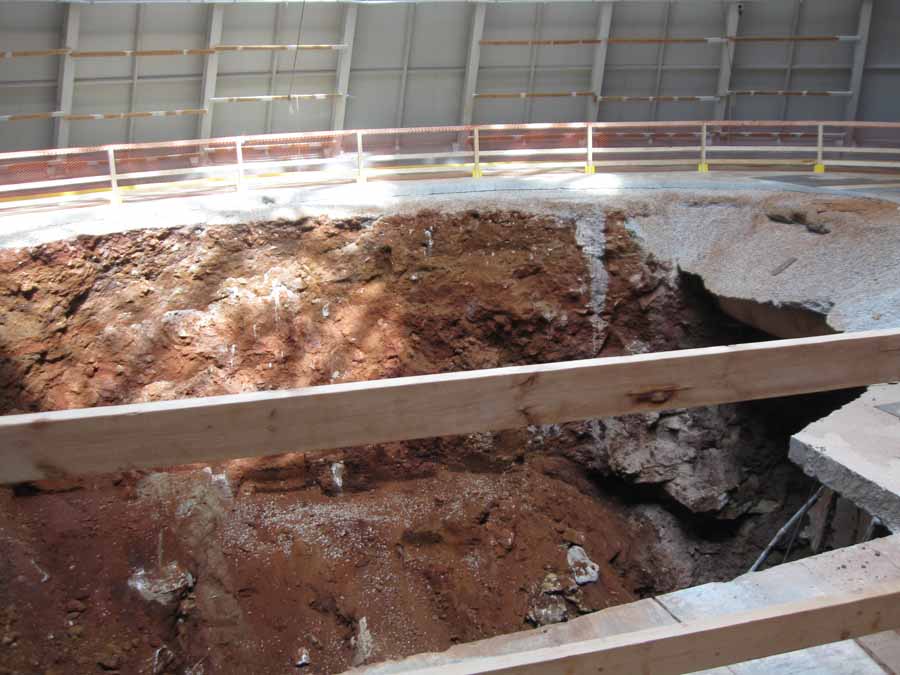 But the big feature of the museum is the sinkhole. The museum's guy who hangs around the hole said that the
museum's directors voted yesterday to keep the hole since visitation is way up since the disaster.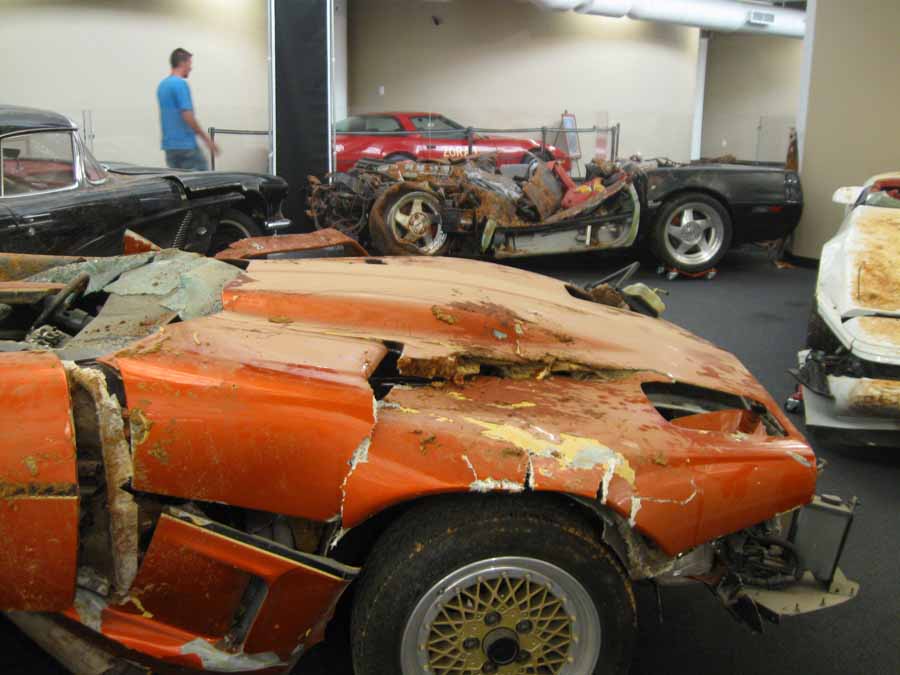 The eight cars that fell down the hole are in the room next door. The museum's introductory film talks about how
corvette owners donate their cars to the museum because they know the museum will preserve the cars. The film needs to be updated.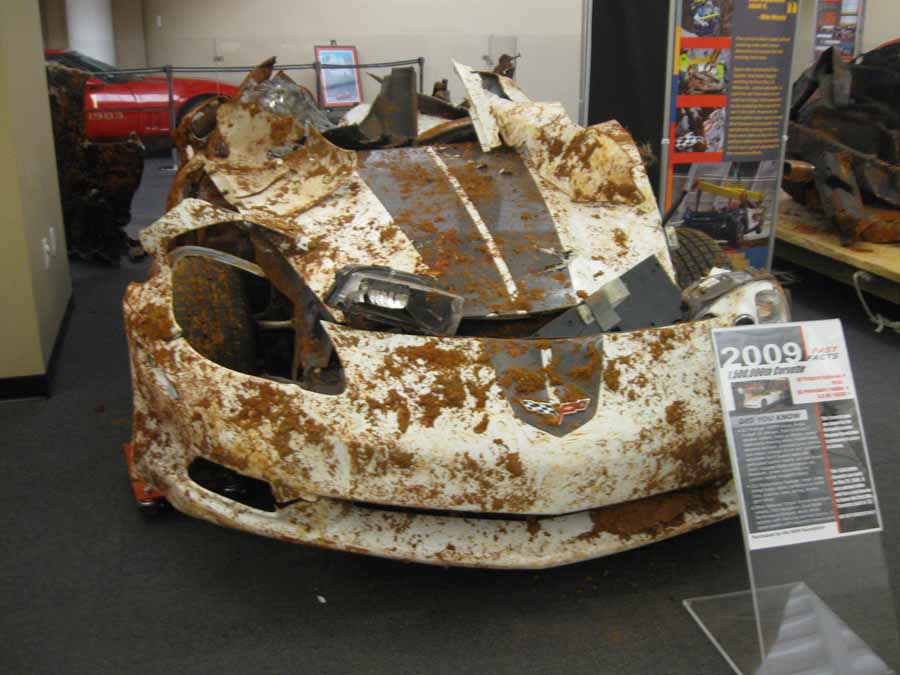 Most of the cars can be repaired and restored--like this, the 1.5 millionth Corvette.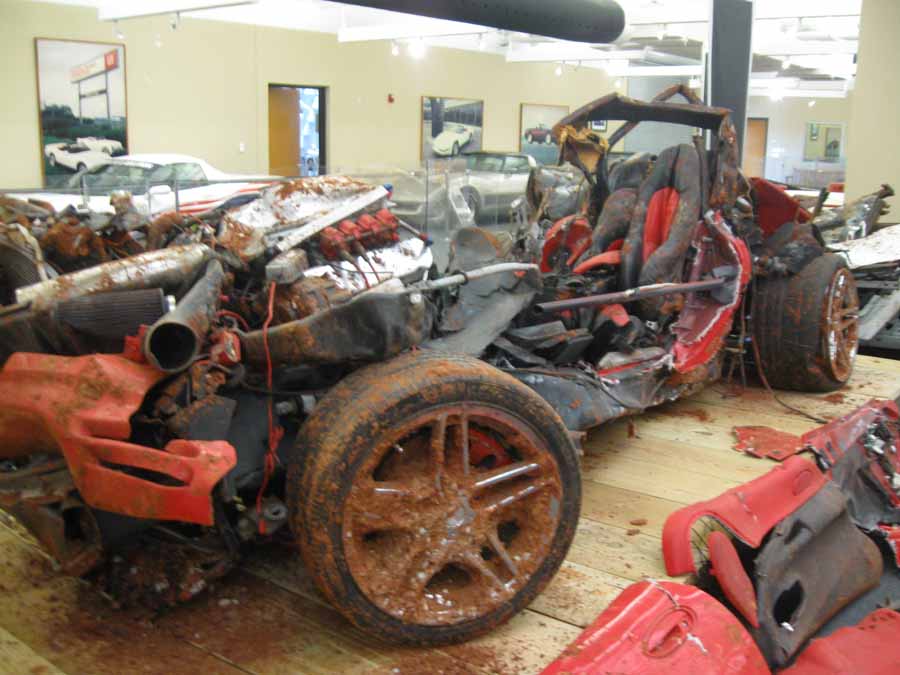 But others--not so much. Like this 2002 Z06.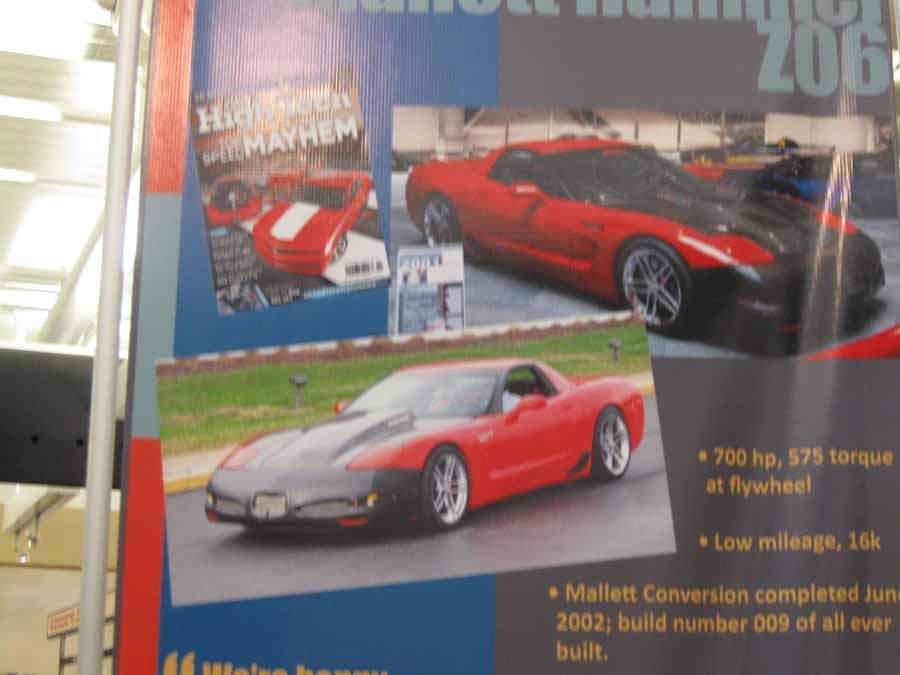 This is what it used to look like. The donor is probably not happy.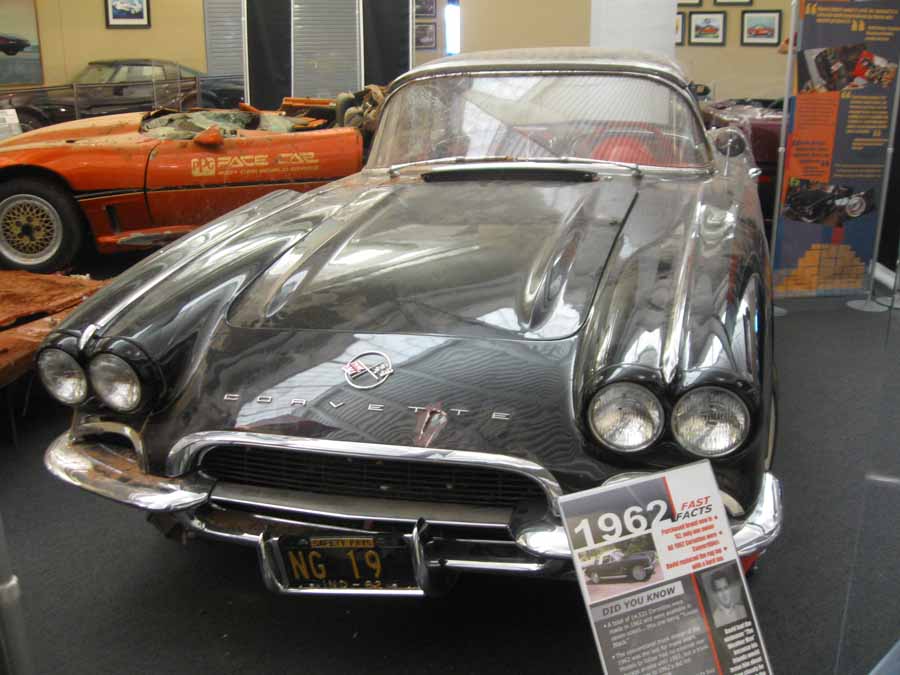 This '62 Corvette suffered only minor damage.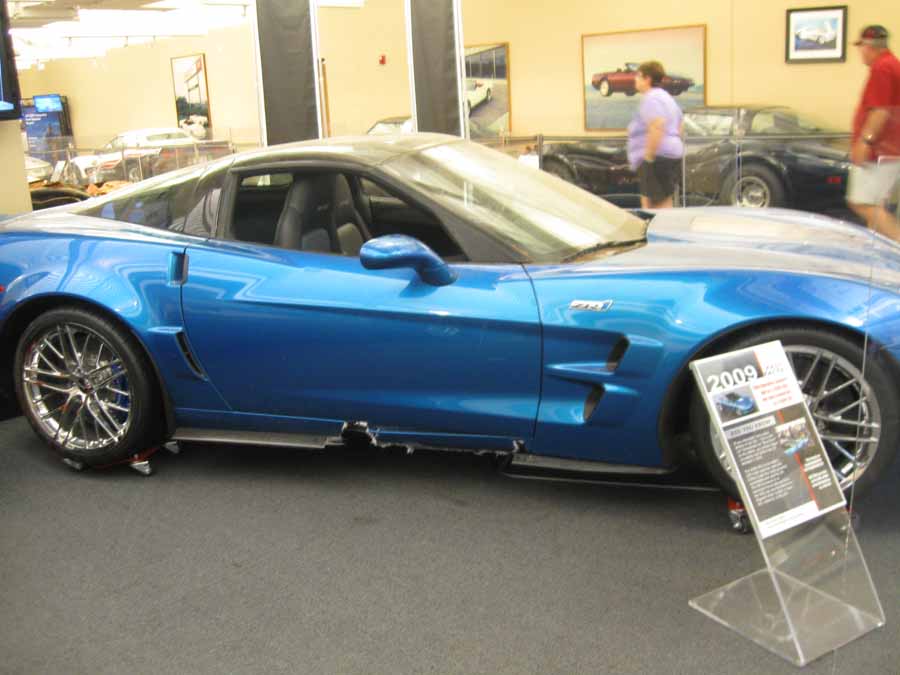 And this 2009 model landed on top of all the others. It was able to drive away once they hoisted it out of the hole.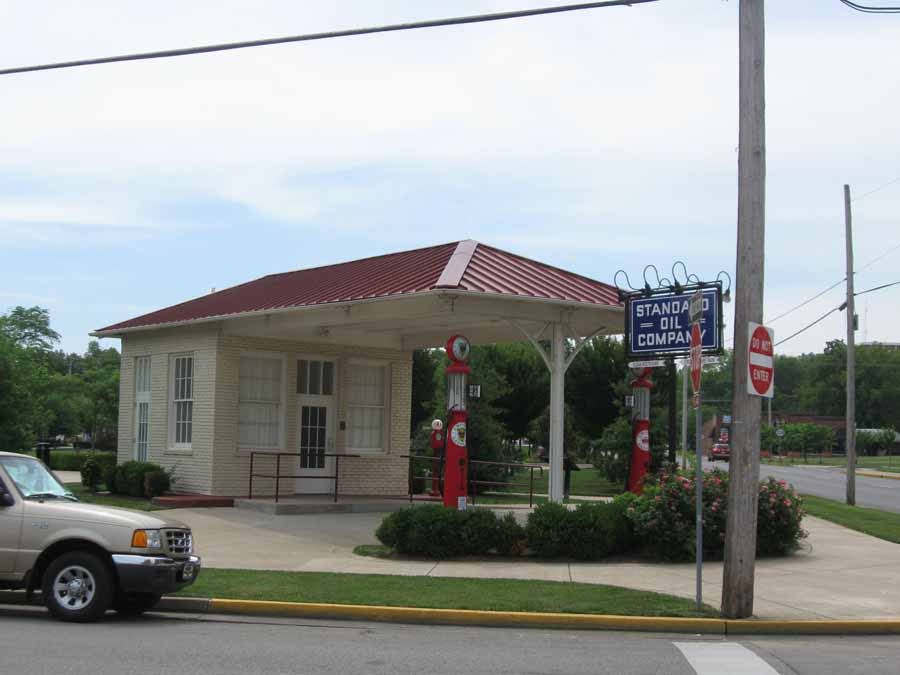 Riding through Bowling Green, I passed this Standard Oil Filling Station #1. This is not a recreation--it is a restoration
of what was probably the first gas station in Bowling Green.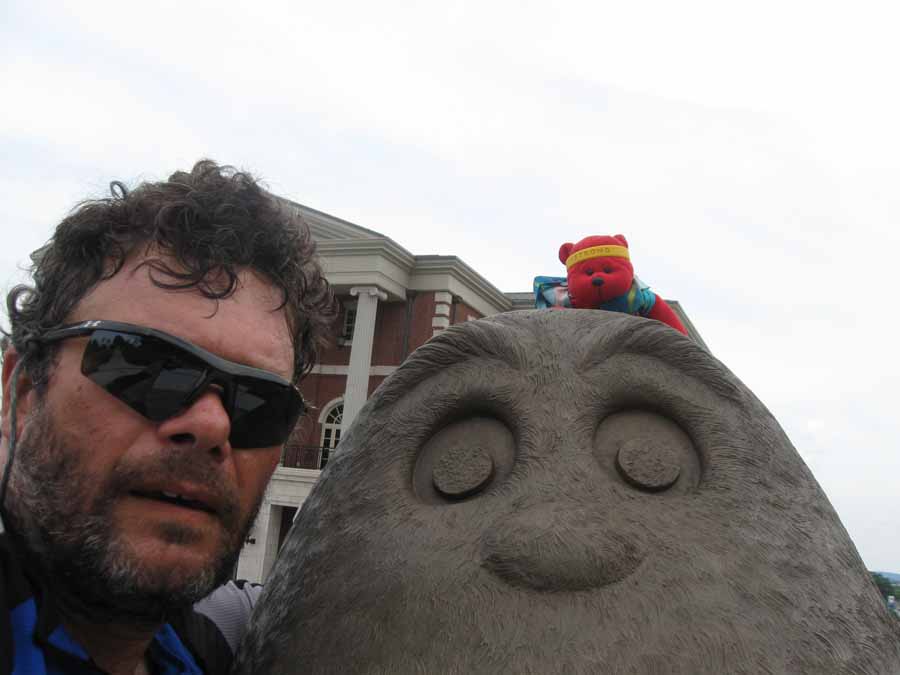 Bowling Green is the home of Western Kentucky University. This is a statue of their mascot Big Red.
Who for some reason is not red.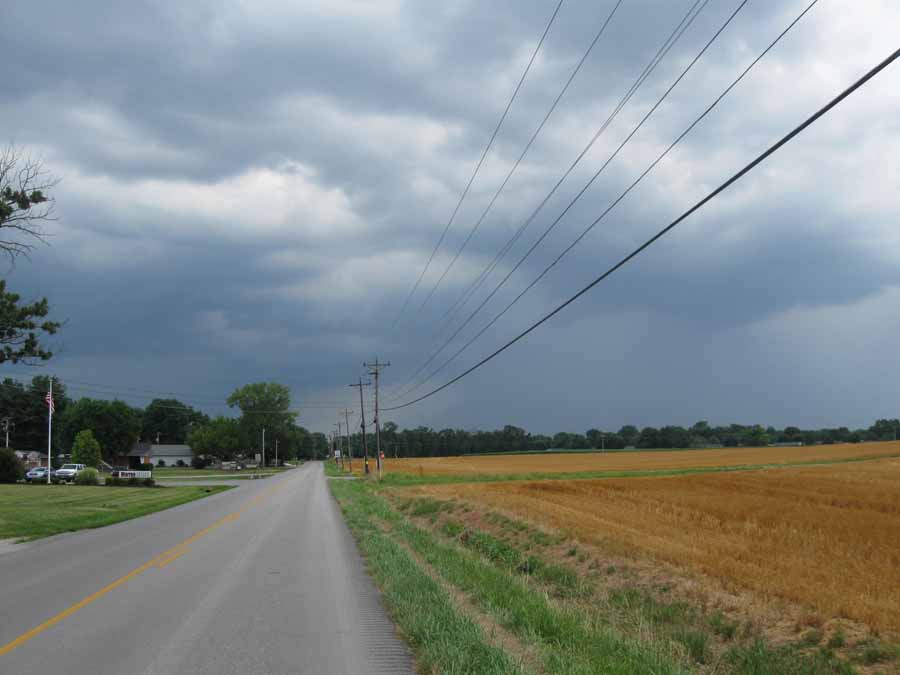 For the last few miles into Franklin it looked like I might get wet. But I didn't.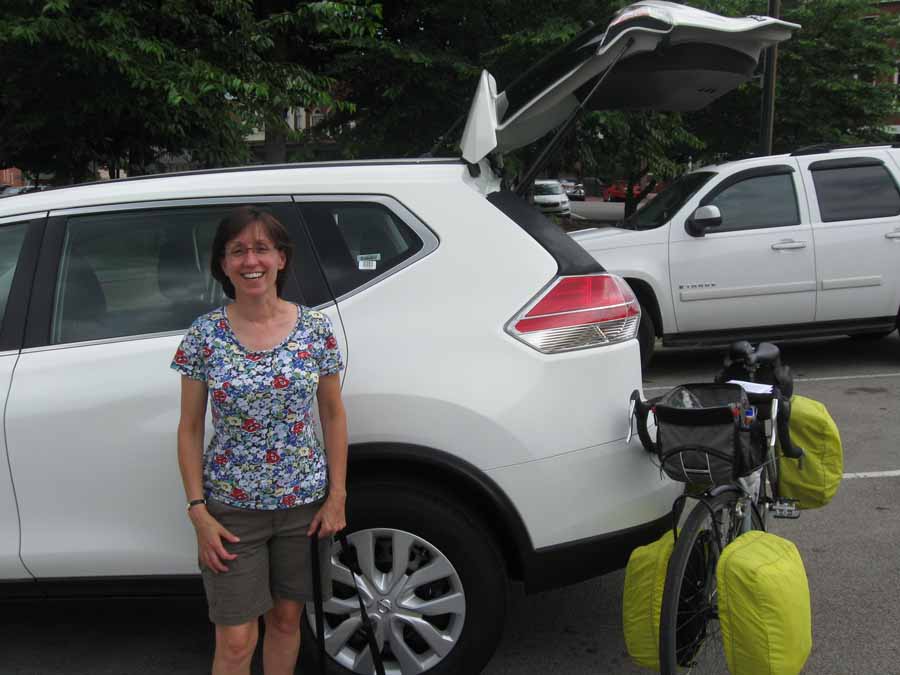 And I met Linda in front of the courthouse. I decided I'd had enough for the day. Linda will drive me back here tomorrow for the start
of my last day of riding. Woo-hoo!
---
Next
---
"Old Northwest Tour 2014" Copyright © 2014 By Bob Clemons. All rights reserved.