Day 19
Wednesday, 25 Jun 2014
Elizabethtown, KY to Cave City, KY
52.1 miles, 4h32m, 11.4 mph
Elapsed Time: 5h04m, Max speed: 29.8mph
Total Climbing: 2314ft, Max elevation: 814ft
Total mileage: 1232.0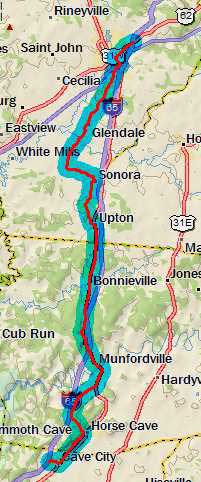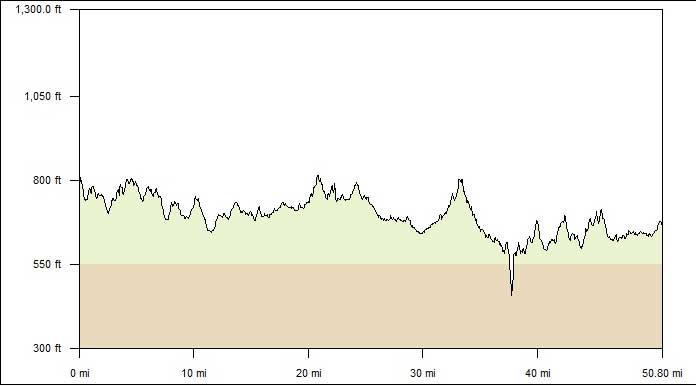 ---
There is a little monument in downtown Elizabethtown marking the location where Thomas Lincoln married
his second wife Sarah Brush Johnston in 1819--in a parking spot in front of an office supply store.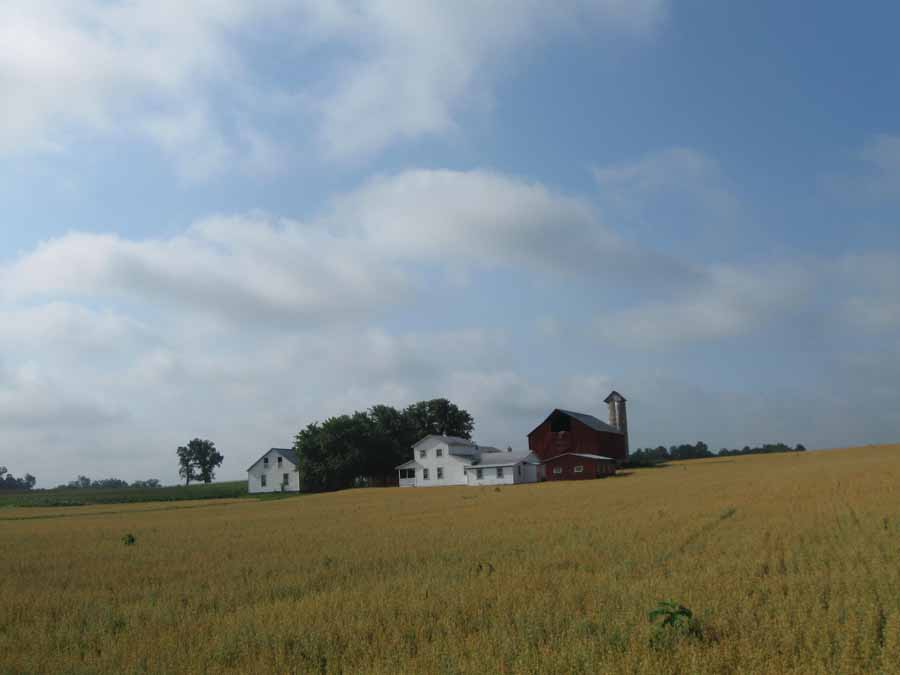 I seem to have arrived in a less hilly part of Kentucky. More open farmland. I didn't have anything planned for today
except to get 50 miles closer to Nashville.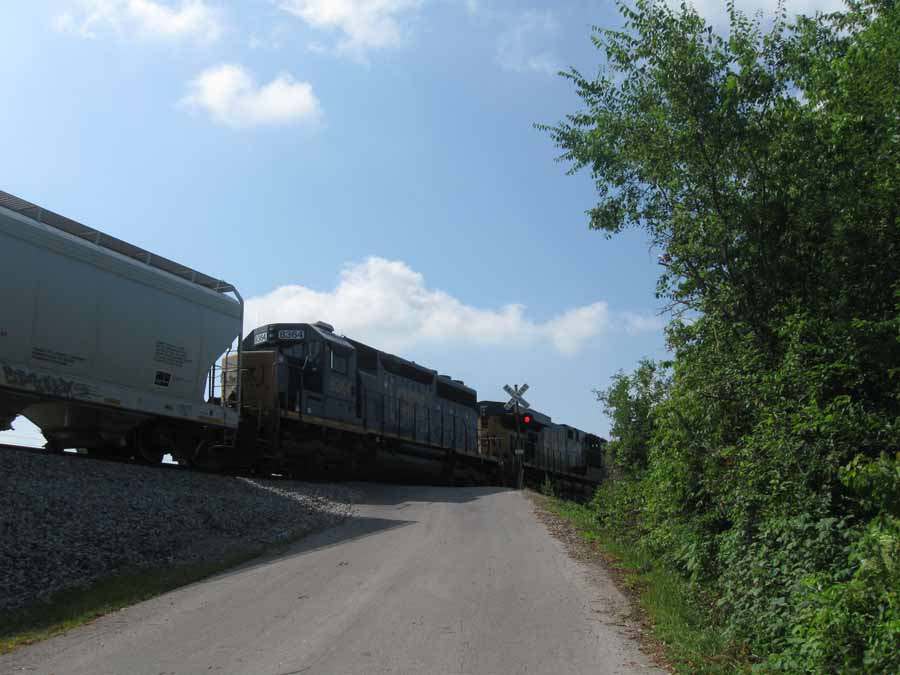 And I was delayed by a train for a second time.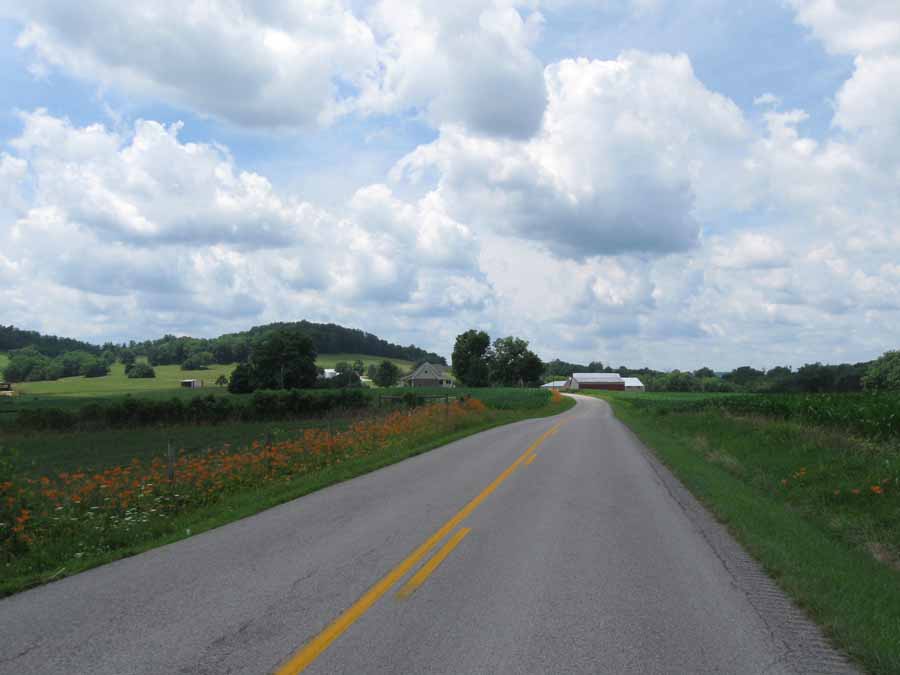 I was making such good time that I stopped for lunch before 11am without realizing it. But not here. Here there
are orange flowers. Daffodils, maybe? Later I found out that I had crossed back into
the Central Time Zone--so, I wasn't really making great time.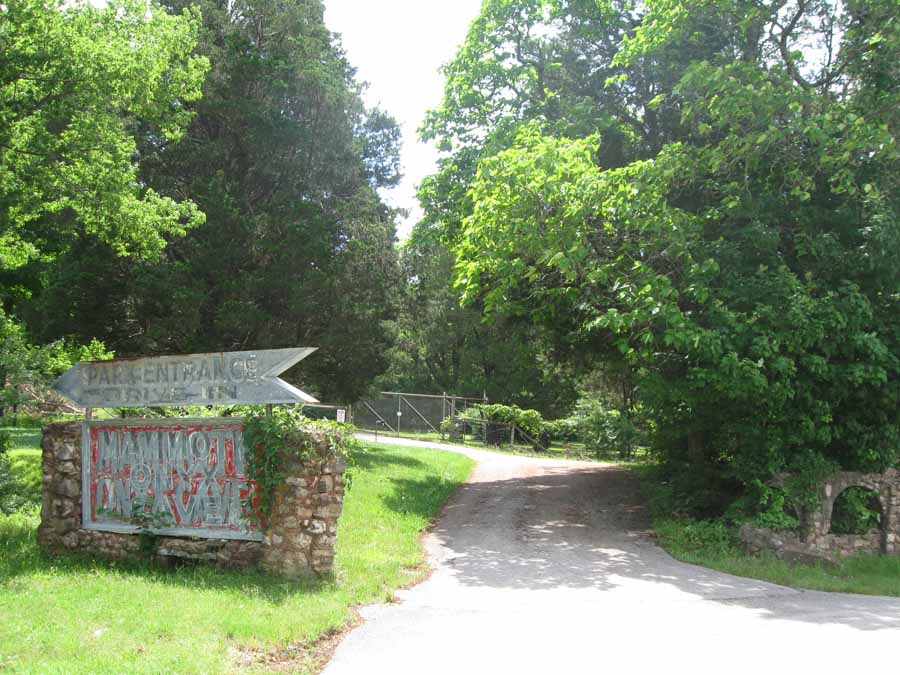 The old entrance to the Mammoth Onyx Cave. The cave is now part of an attraction called "Kentucky Down Under." The other
part of the attraction is a zoo. I don't think it has anything to do with Australia. I rode in to the parking lot. There
were plenty of cars, but no people. So I turned around and kept riding.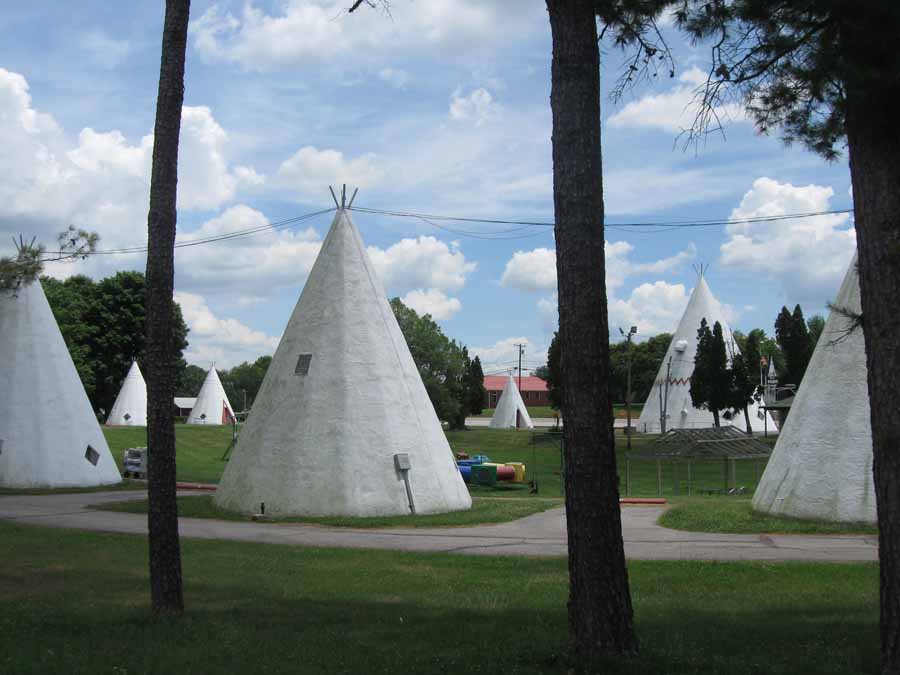 I could have stayed in a teepee, but I'm in the Sleep Inn--which, by the way, does not get ESPN. In over ten
years of touring, this is only the second time I can remember that a motel did not carry the most second most important channel (after the
weather channel).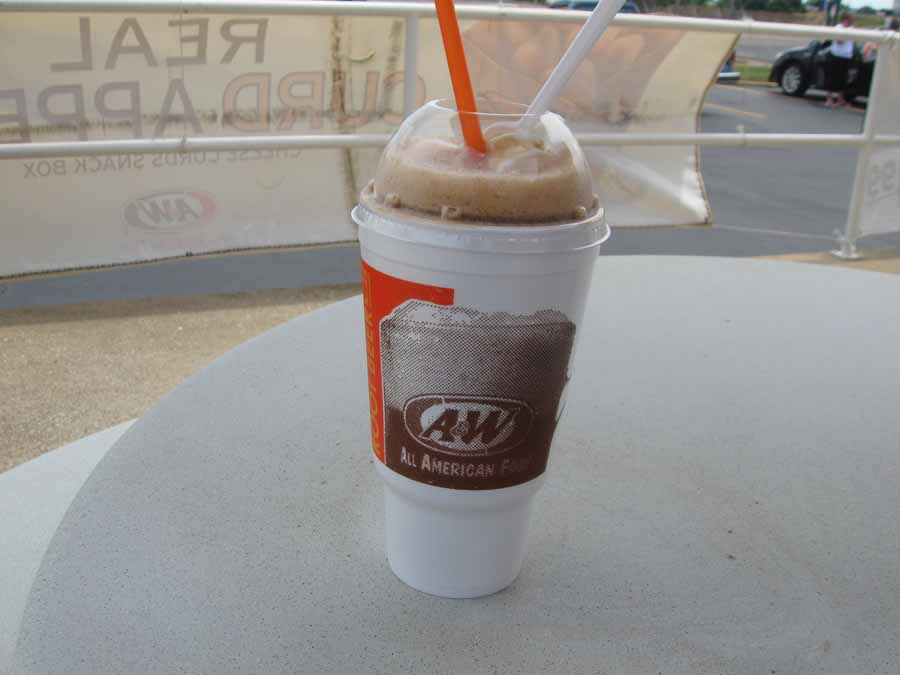 I reached Cave City before 1pm. I still hadn't realized that I had changed time zones, so my reward was a root beer float. Then I booked my hotels for the rest
of the trip and prepared for tomorrow. Mexican food tonight. Linda flies down tomorrow. Woo-hoo!
---
Next
---
"Old Northwest Tour 2014" Copyright © 2014 By Bob Clemons. All rights reserved.