Day 14
Friday, 20 Jun 2014
Covington, KY to Dry Ridge, KY
34.4 miles, 3h13m, 10.6 mph
Elapsed Time: 3h55m, Max speed: 29.6mph
Total Climbing: 2146ft, Max elevation: 981ft
Total mileage: 961.6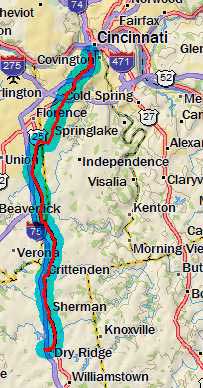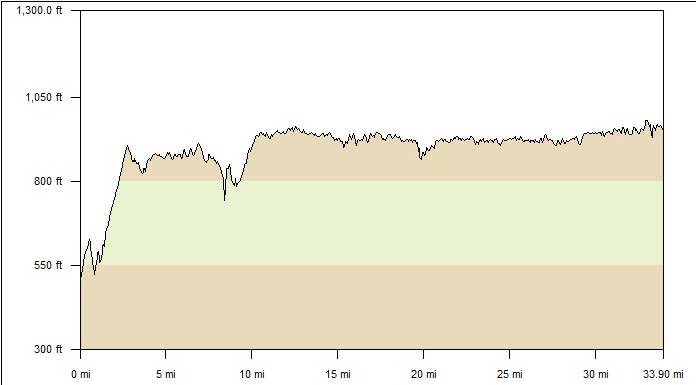 ---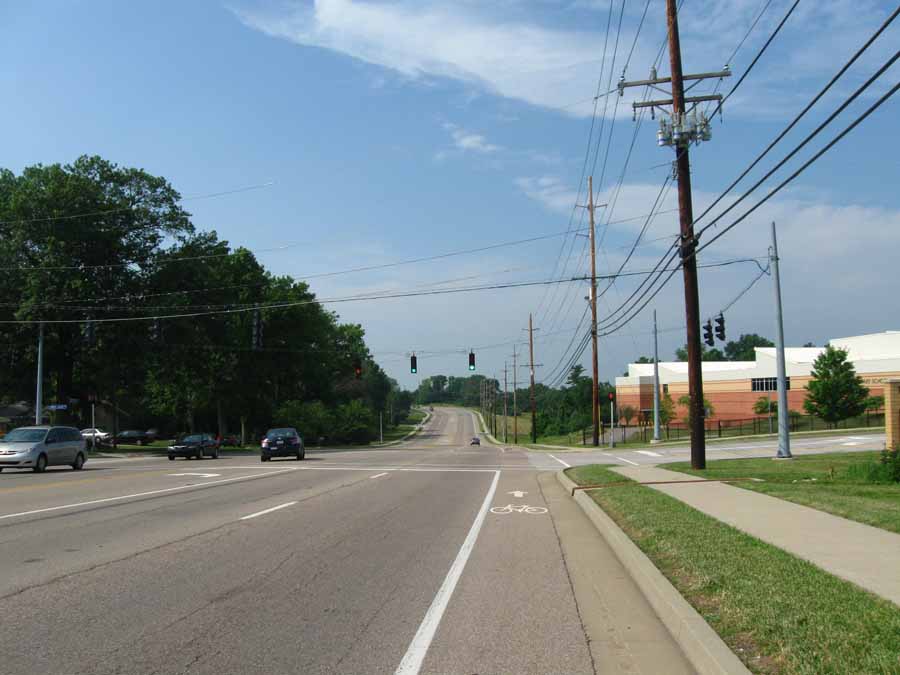 I built two extra days into the tour in case of bad weather. But when the weather was bad I rode anyway. So I decided
to burn one of my days by splitting this day into two. Otherwise I would have had to ride 90 miles in the
heat through the Kentucky hills. And I deserve a short day. It started with a sweaty climb on roads that generally did not suck.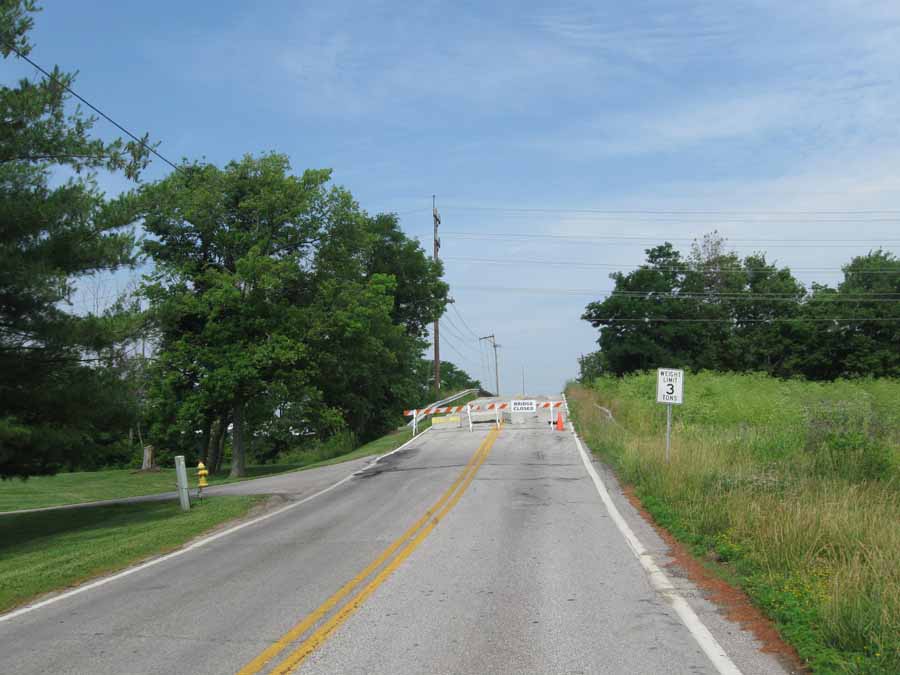 This road closure was vexing. But then I realized I am still under 3 tons, so I just went over the bridge.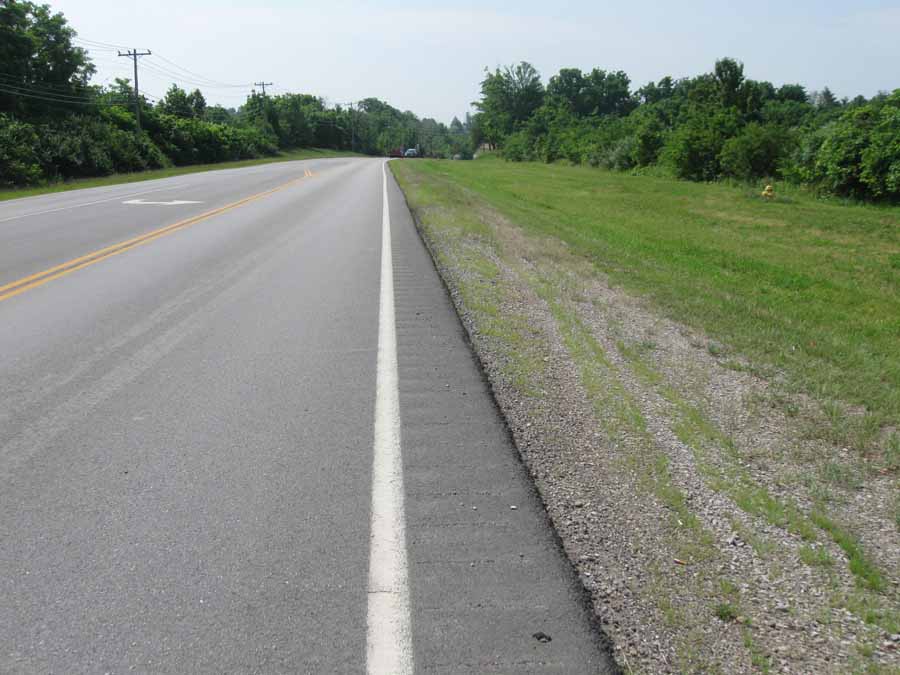 Hard to believe I've ridden over 900 miles without complaining about rumble strips. Well, I'm in Kentucky now, so
what should I expect? Too close to the edge to help a driver--taking up the whole shoulder so I have to
ride in the traffic lane. At least they aren't too deep.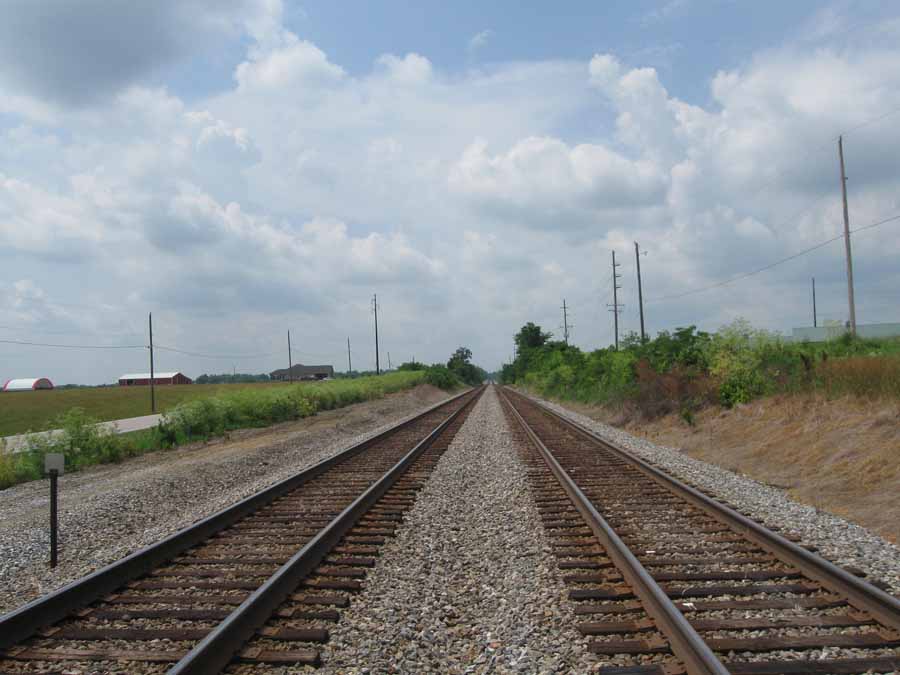 Saw a lot of trains today. All headed toward Cincinnati. Fortunately there wasn't one coming right now.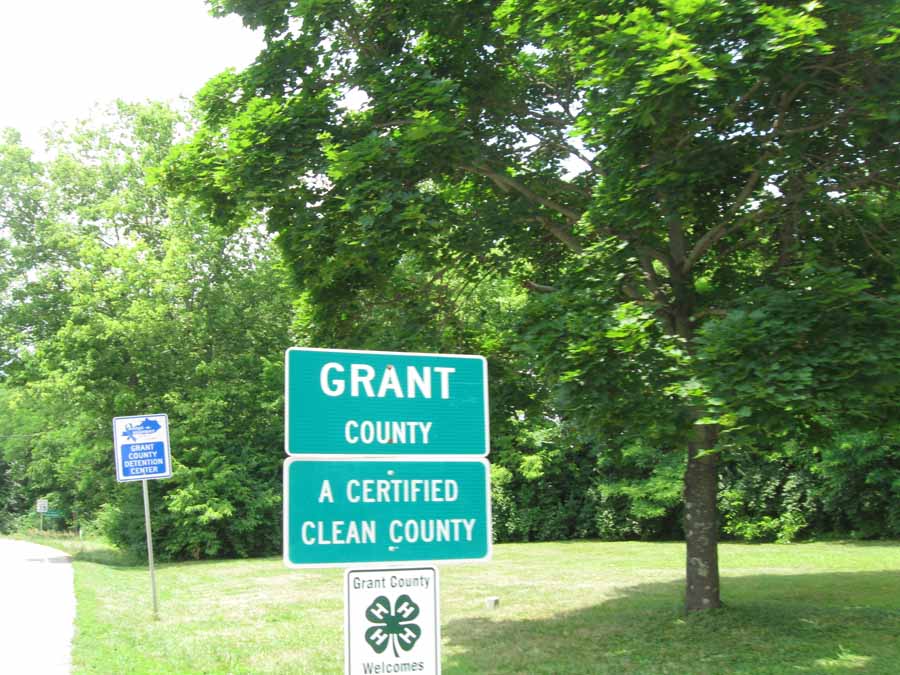 Not sure what it means to be a "clean" county. I was worried that it might be a euphemism for "dry," but it turns out that
Grant County recently became "moist." So, I can get a beer with dinner.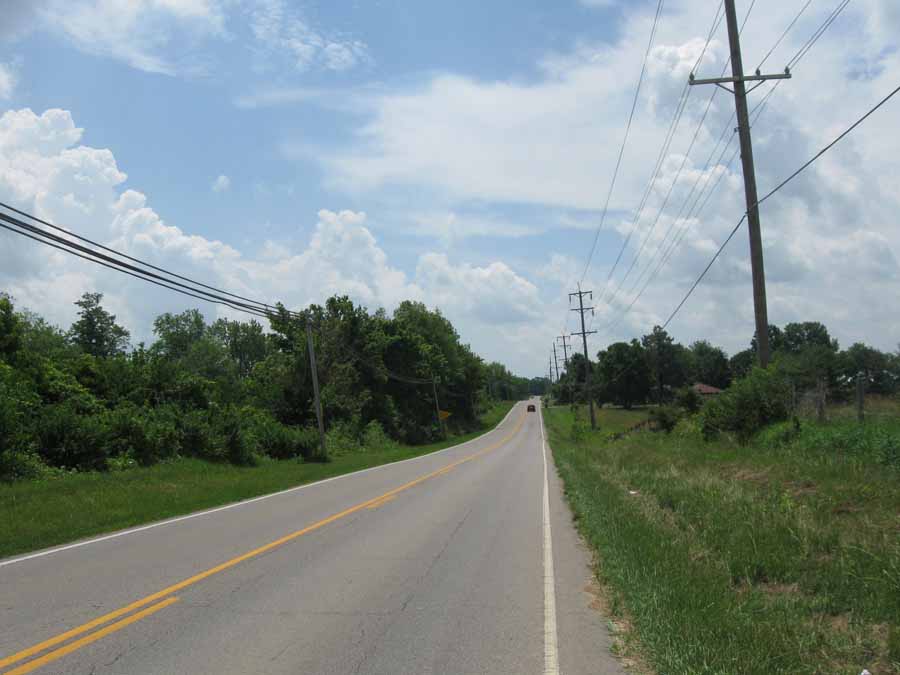 This is the Dixie Highway. Not too much traffic. Little shoulder. Stupid rumble strip. I'll spend some more
time on this road tomorrow.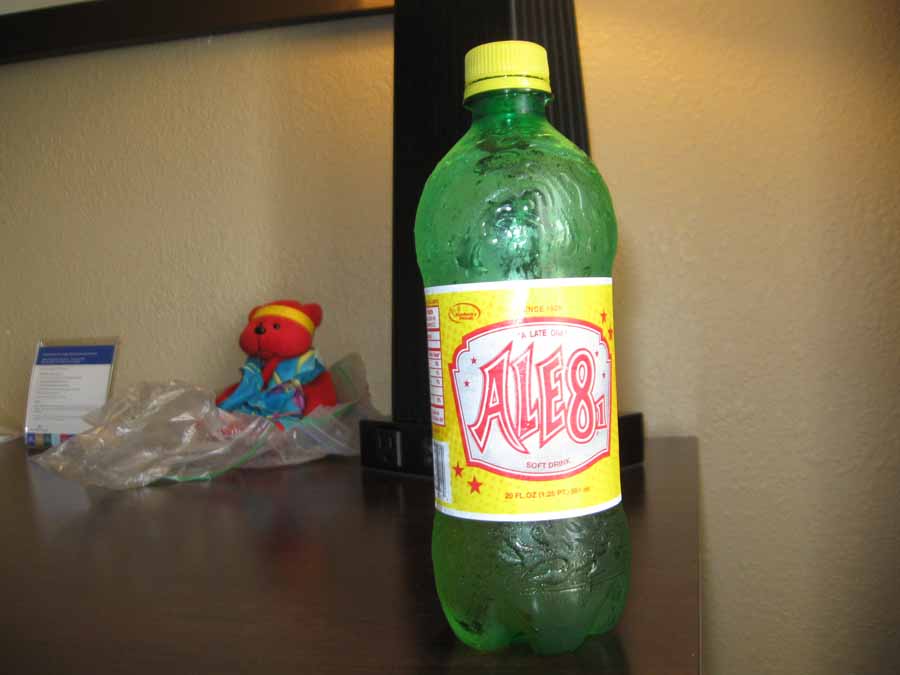 Relaxing in the room with a new soda: Ale-8-One. It's a pun on "A Late One," and it's the only soda
invented in Kentucky that is still being sold. Sort of a citrus-ginger thing.
---
Next
---
"Old Northwest Tour 2014" Copyright © 2014 By Bob Clemons. All rights reserved.