Day 12
Wednesday, 18 Jun 2014
Richmond, IN to Dayton, OH
51.6 miles, 4h16m, 12.0 mph
Elapsed Time: 5h59m, Max speed: 24.3mph
Total Climbing: 1329ft, Max elevation: 1232ft
Total mileage: 842.8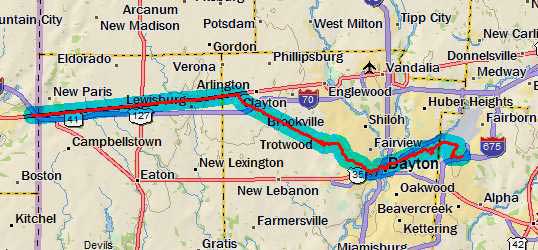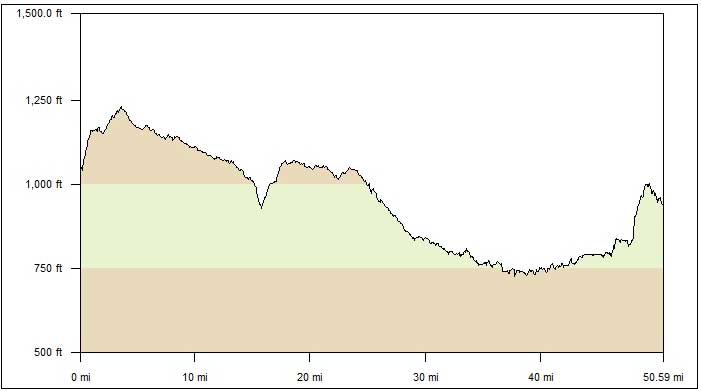 ---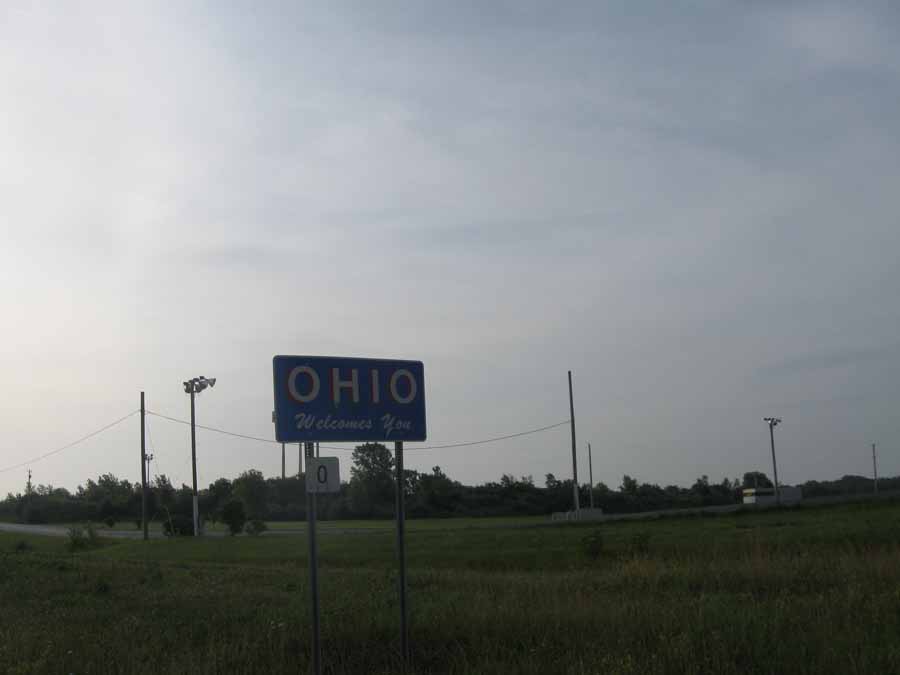 I crossed into Ohio within minutes of leaving my hotel. Sure, Ohio welcomes me. But is it happy to see me?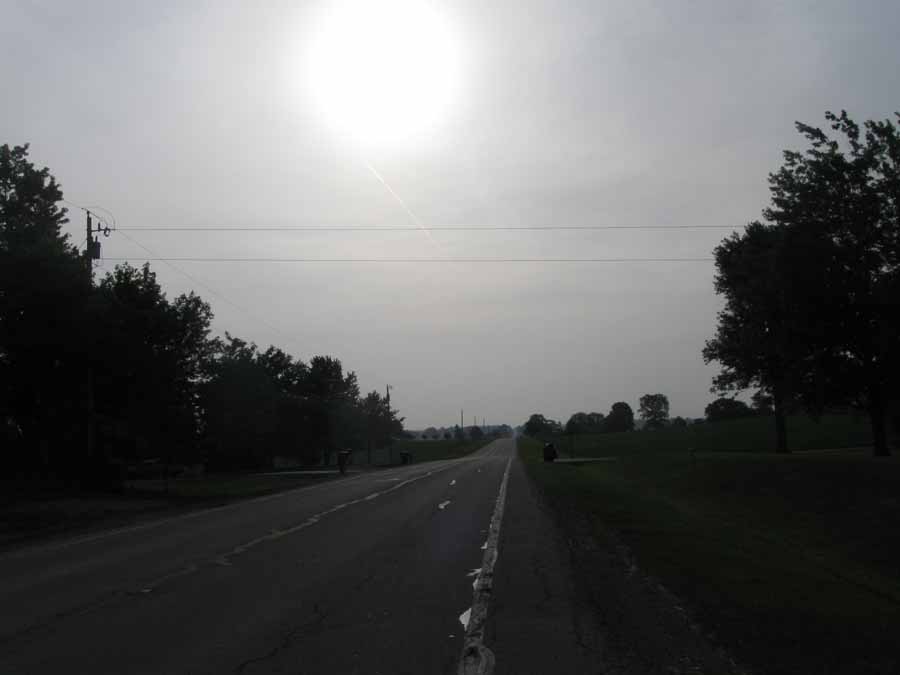 A quiet morning on the Old National Road. It's trash collection day. And the sun is huge.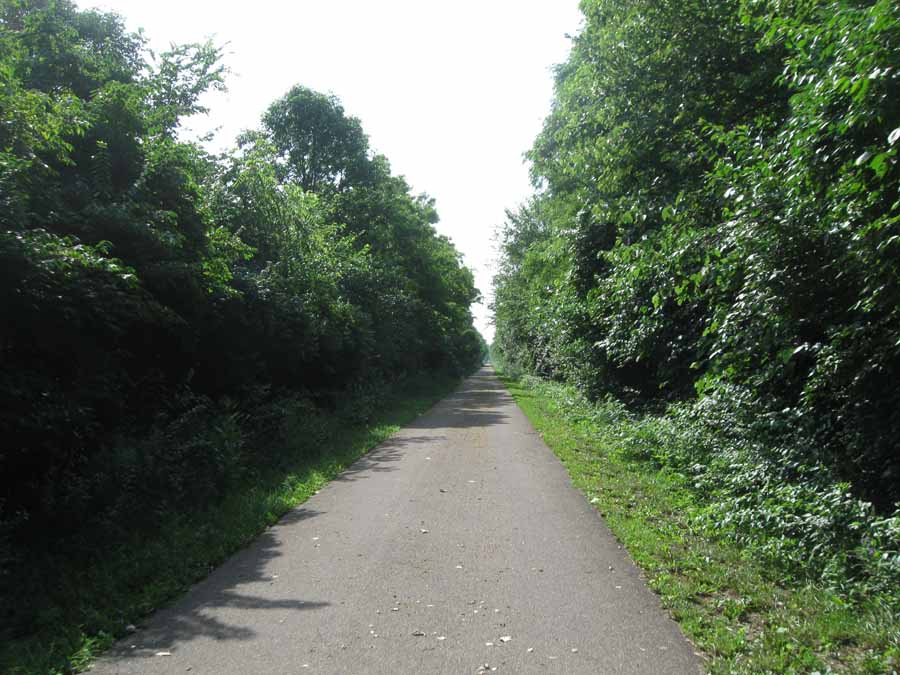 After a while, I turned off onto the Wolf Creek Trail.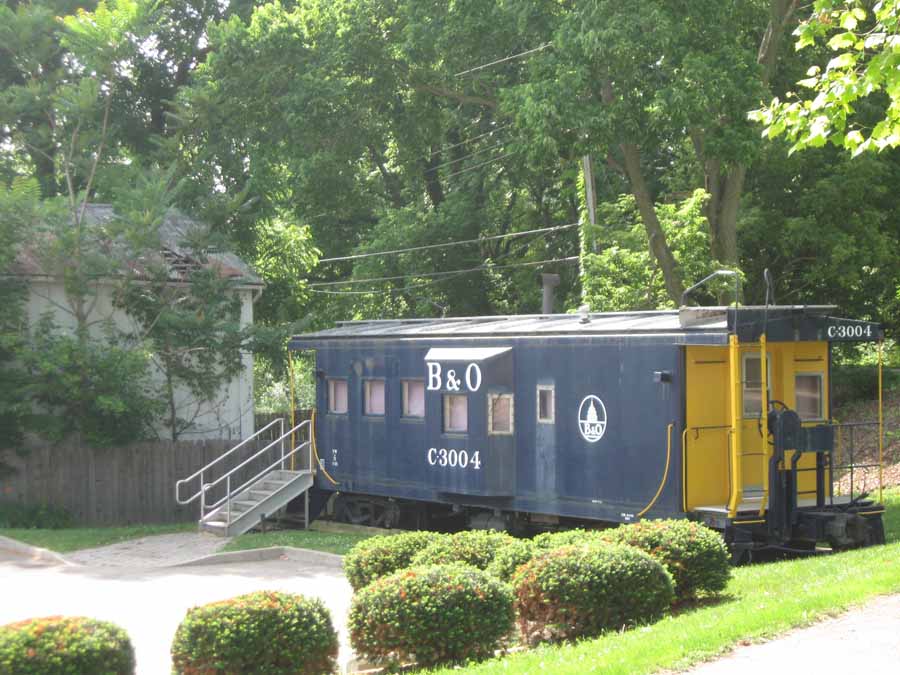 The trail ran through Brookville and Trotwood, which has an old B&O caboose. Reminds me of home.
Not that we live in a caboose or anything, but...the 'B' stands for...oh never mind.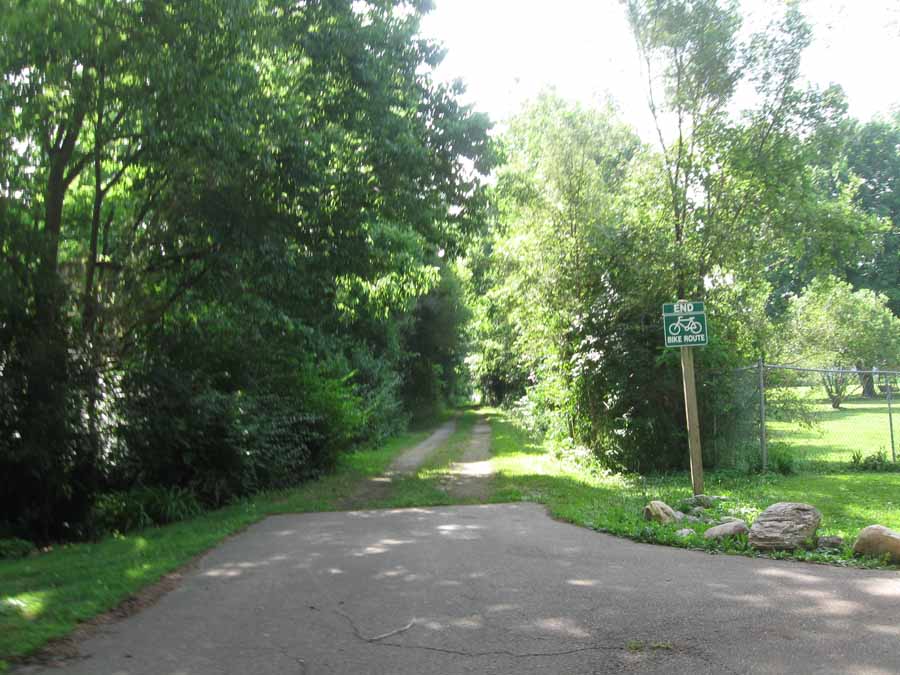 Guess they ran out of money. I had to backtrack to Trotwood.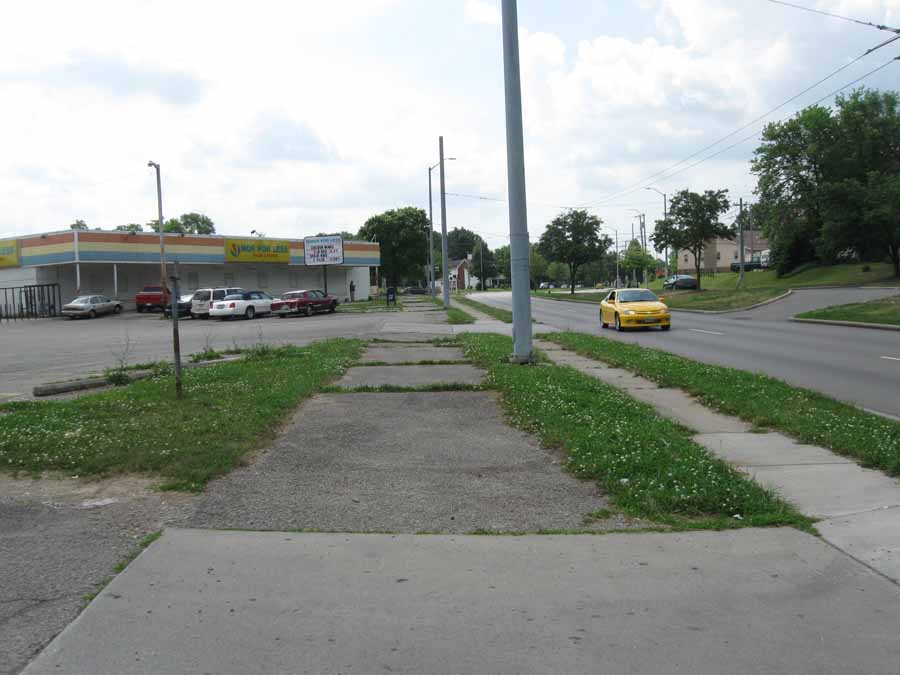 Picked up the trail that runs along Wolf Creek Pike. It runs through Dayton's extensive pawnshop district.
Finally downtown. There was a trail running along the river headed in the way I wanted to go, but there was no
apparent way to get down there. So I rode into downtown and eventually figured it out.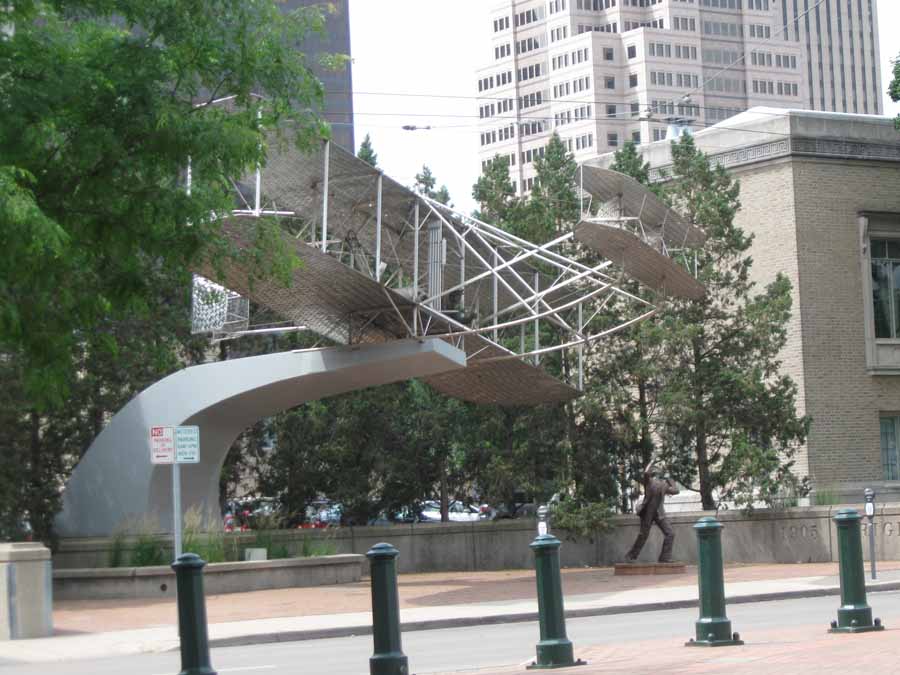 I stopped for ice cream at this neat little riverside park. Those Wright Brothers are all over the place. You'd think they were the only
famous people from Dayton. After all, there's the guy who did the thing. And that other guy. Edwin Moses.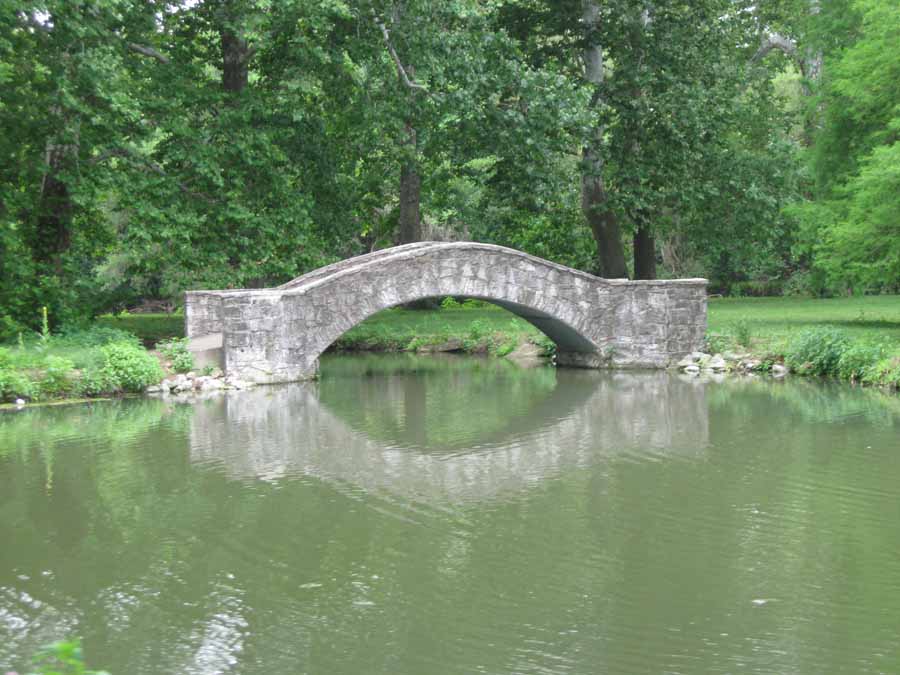 They have a nice string of parks along the river. The trails aren't always easy to follow, but with a little concentration I could figure them out.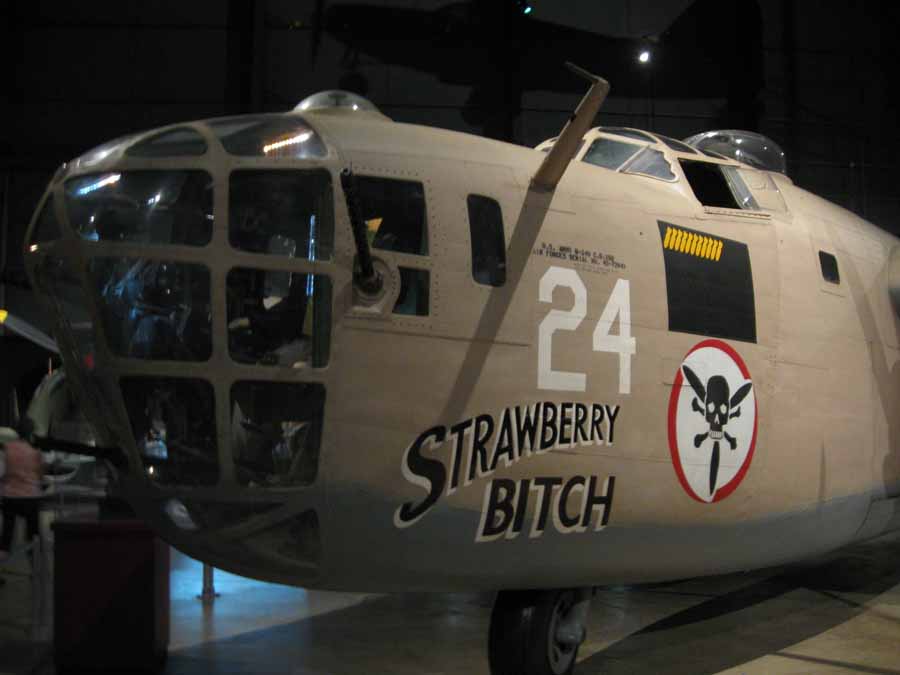 Then to the Air Force Museum. Lots of planes in poor lighting. I think this is a B-26.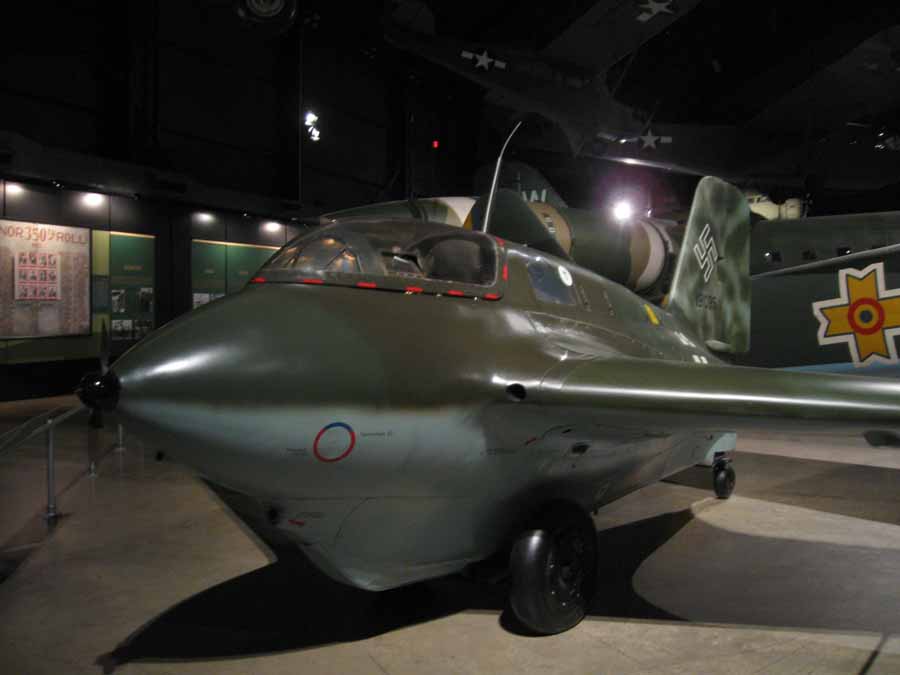 And this is some kind of Jetsons plane that the Nazis used.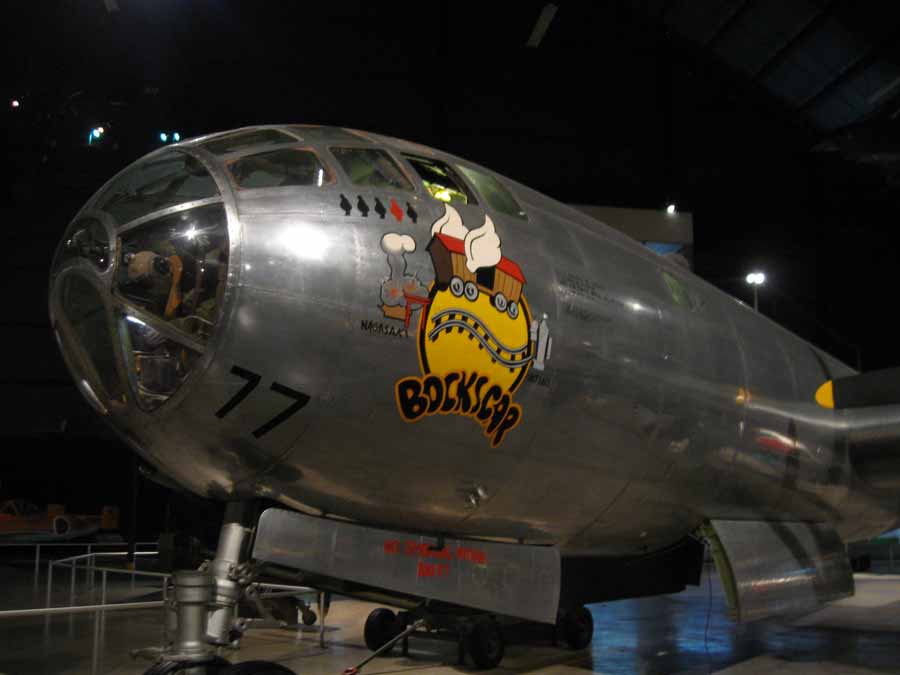 Bockscar: The B-29 that dropped the bomb on Nagasaki.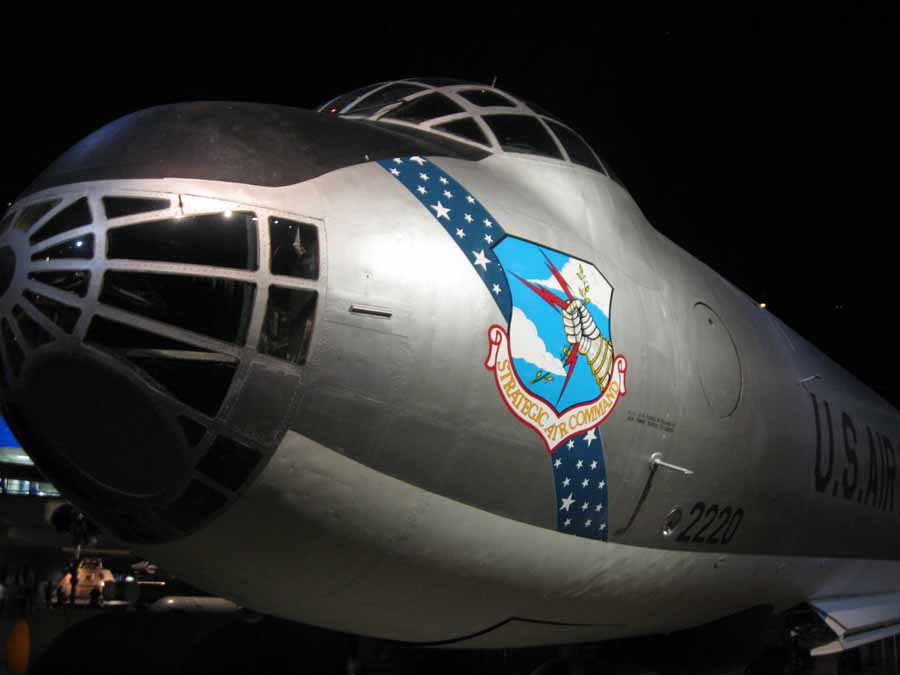 I've always been fascinated by the B-36. I mean really? Six rear-facing propellers and four jets out on the ends of the wings.
You can walk under this one and look up into the bomb bays. Cool, but not as cool as the 10 engines.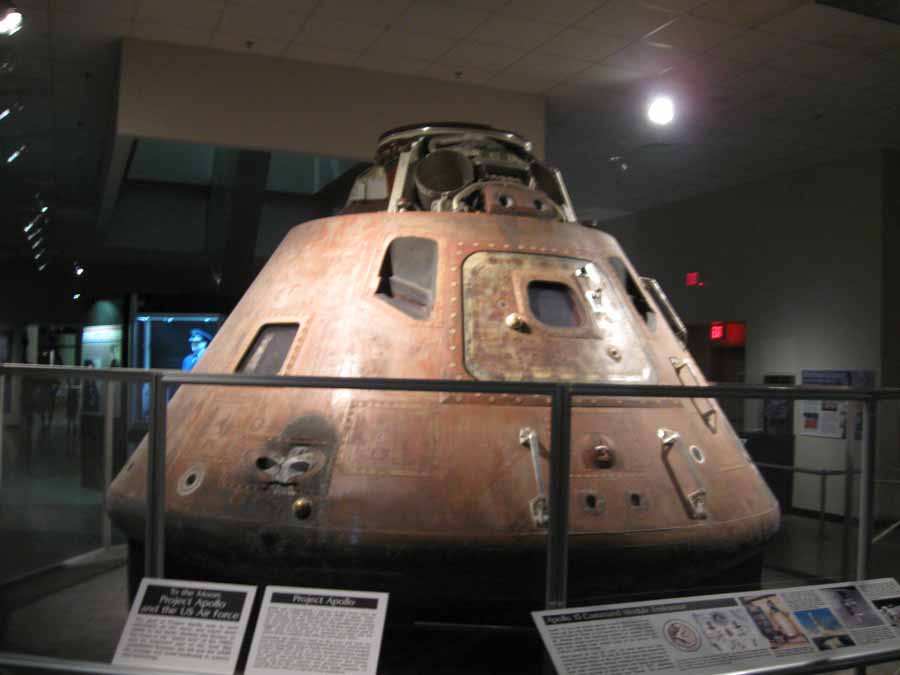 They've got the Apollo 15 Command Module. It needs some paint.
There was other space stuff but I was getting tired from walking around in my cycling shoes.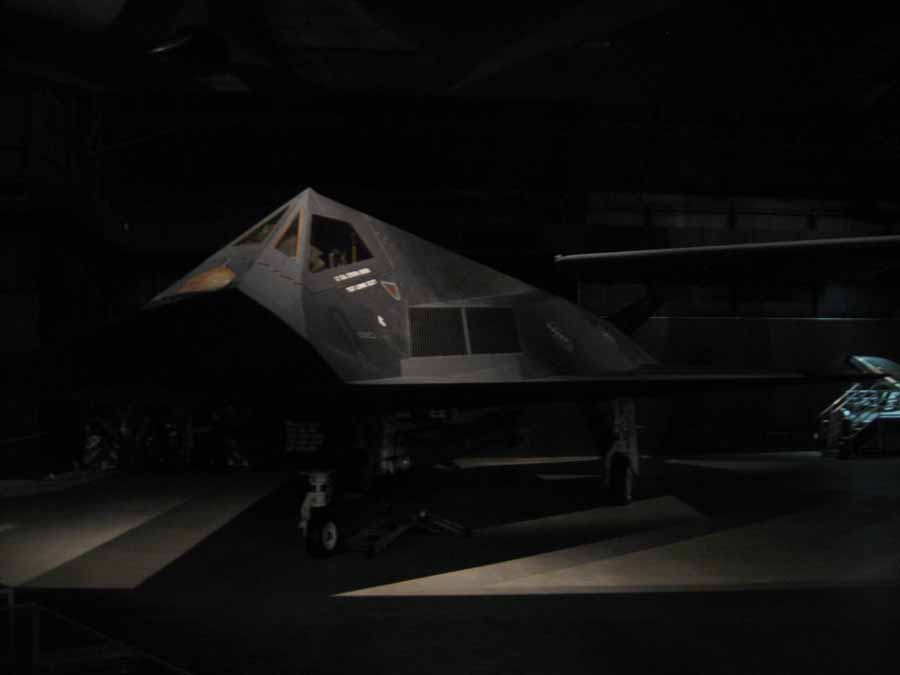 The Stealth fighter was appropriately difficult to photograph.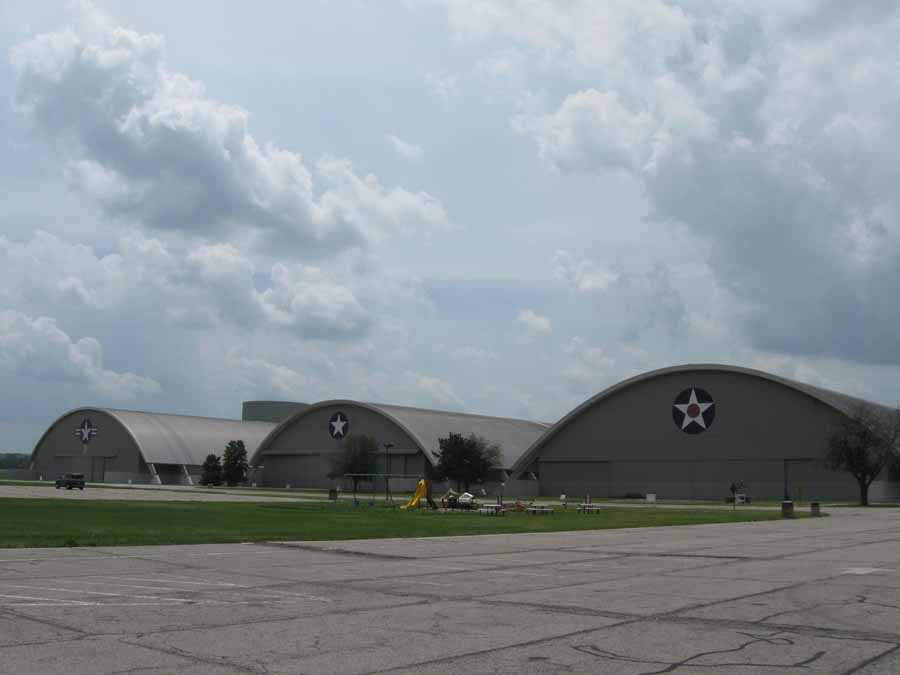 I could have stayed for hours, but I wanted to make it a short day, so I rode on toward Wright State University--which
is on top of a hill somewhere near my hotel. Back to long days tomorrow--on to Cincinnati.
---
Next
---
"Old Northwest Tour 2014" Copyright © 2014 By Bob Clemons. All rights reserved.