Day 2
Sunday, 8 Jun 2014
near Hersey, WI to Black River Falls, WI
103.2 miles, 8h32m, 12.0 mph
Elapsed Time: 10h10m, Max speed: 42.0mph
Total Climbing: 5379ft, Max elevation: 1263ft
Total mileage: 154.5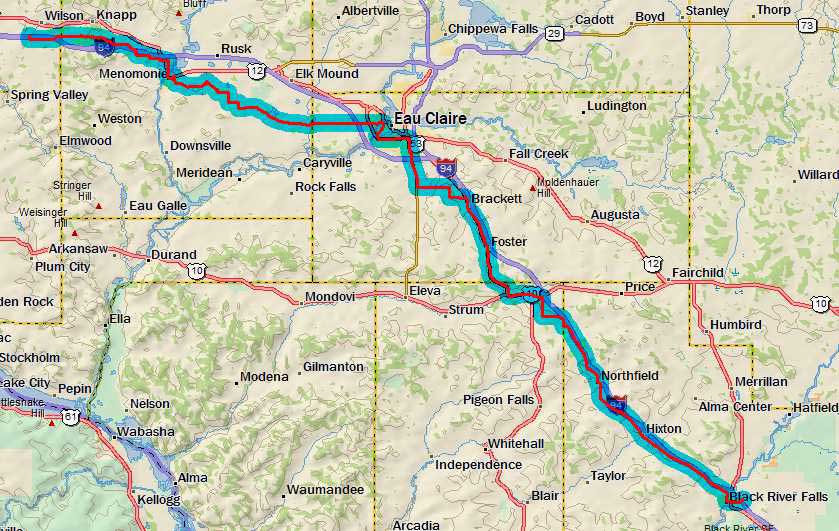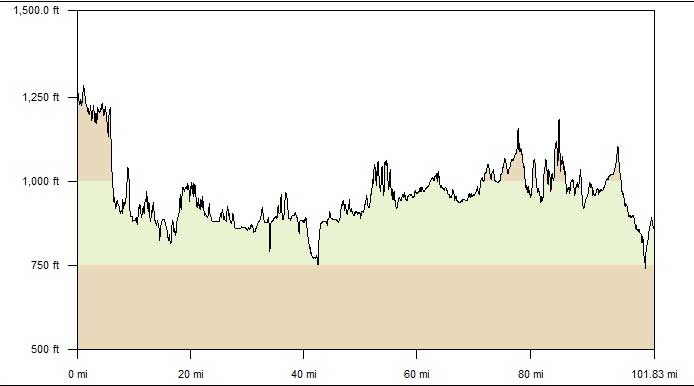 ---

Not sure why I thought I could get to Eau Claire in one day. It would have been, like, 95 miles. So, I had to ride over 100 miles to get back on schedule. Now I'm back on schedule.

First thing in the morning, Linda drove me back to where I quit yesterday. That was a 40 minute drive. No way could I have reached Eau Claire in one day. The weather was beautiful.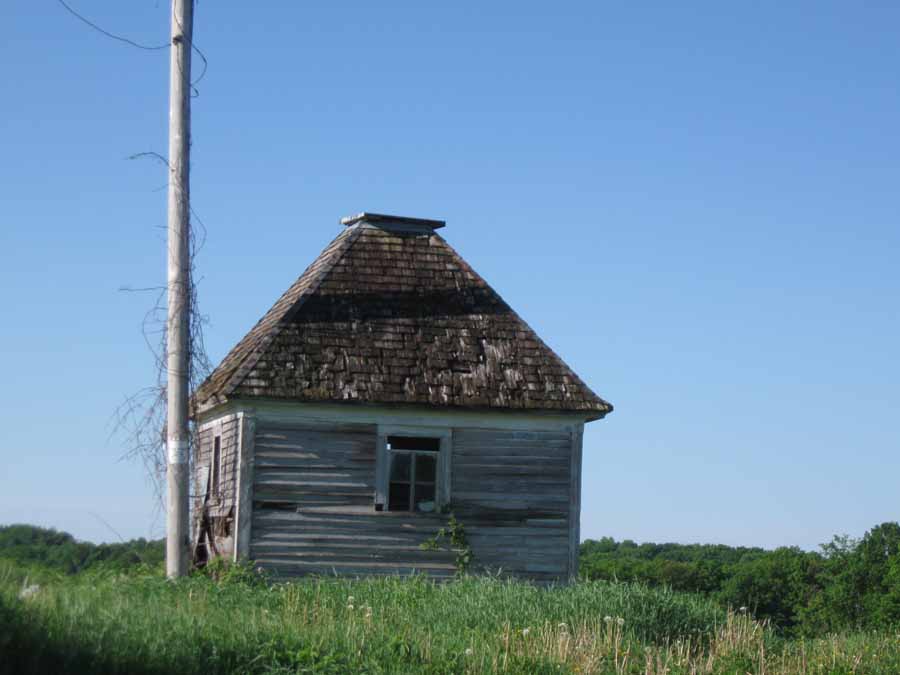 I passed a solo female touring cyclist going the other way. We didn't talk--probably because I don't have any bags so I don't look
like a tourist. I assume this is a pump house.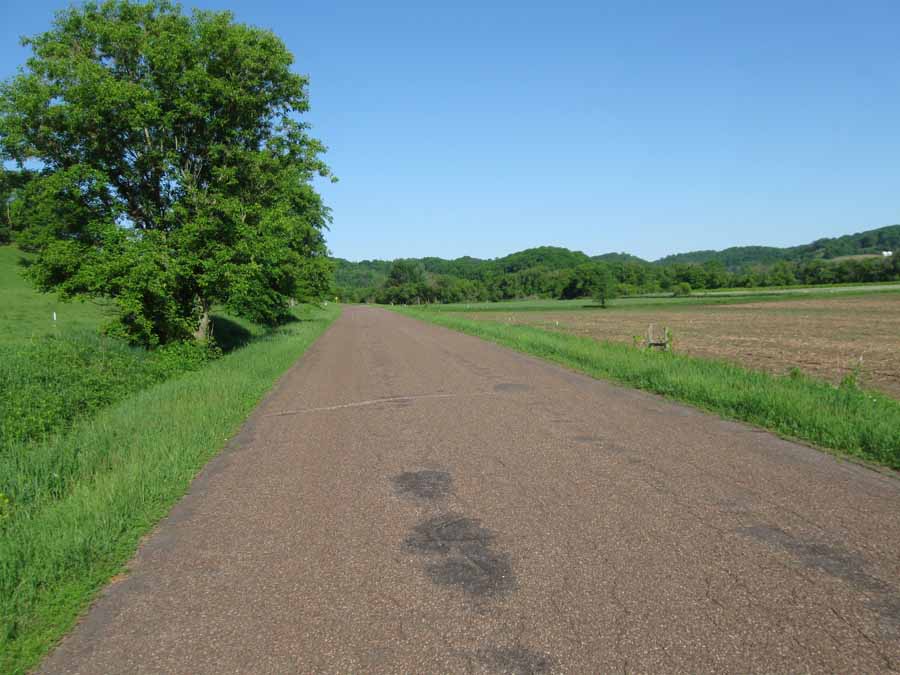 I was on a lot of these rural roads today.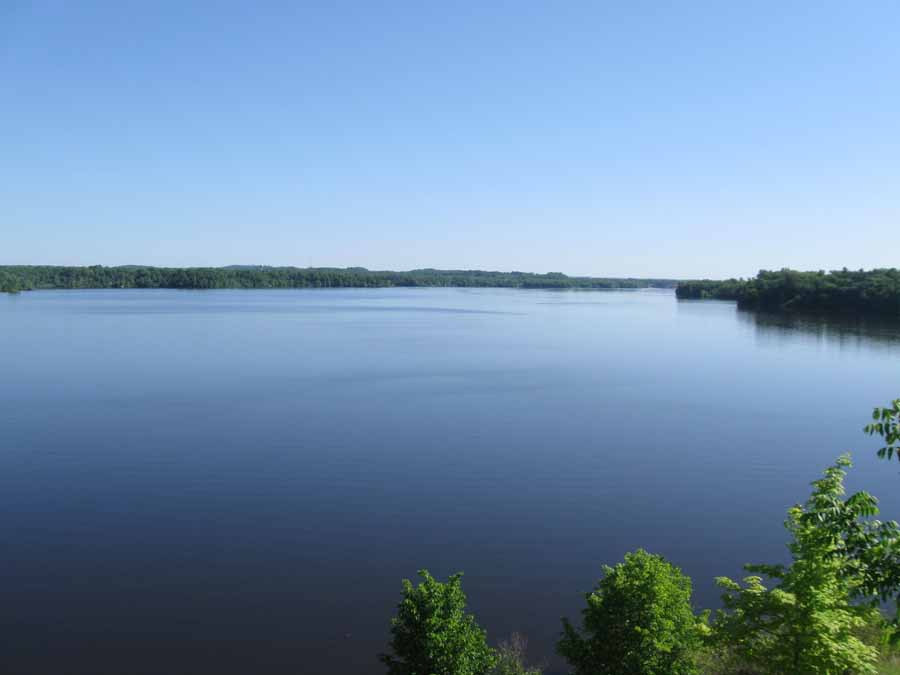 Menomonie: There's a lake there. I didn't take a break because I really wanted to make up time.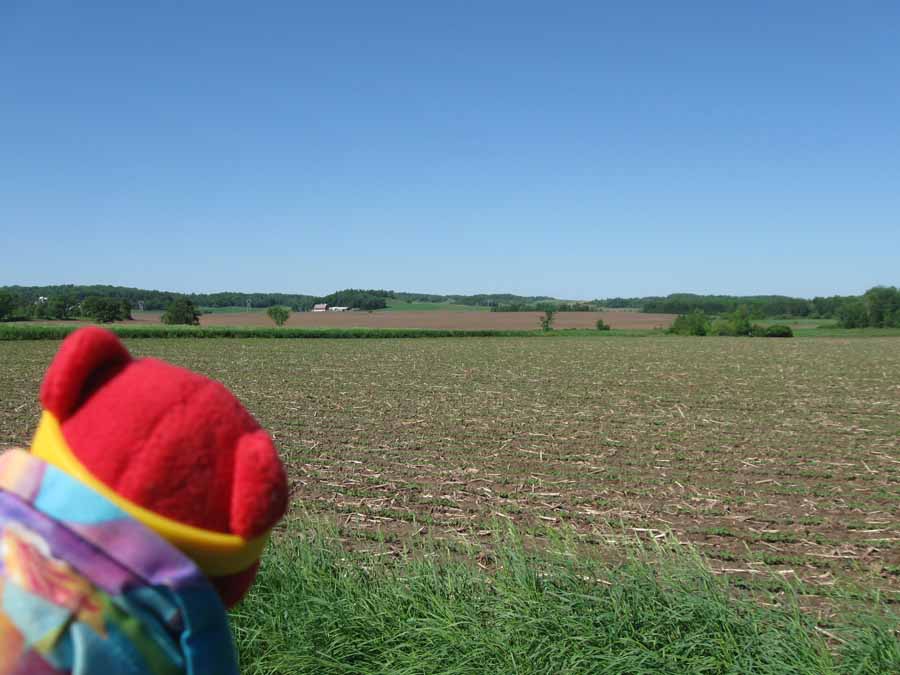 There were a lot of hills between everywhere and everywhere else. But every once in a while there was some flat ground.
But there were always hills lurking in the distance.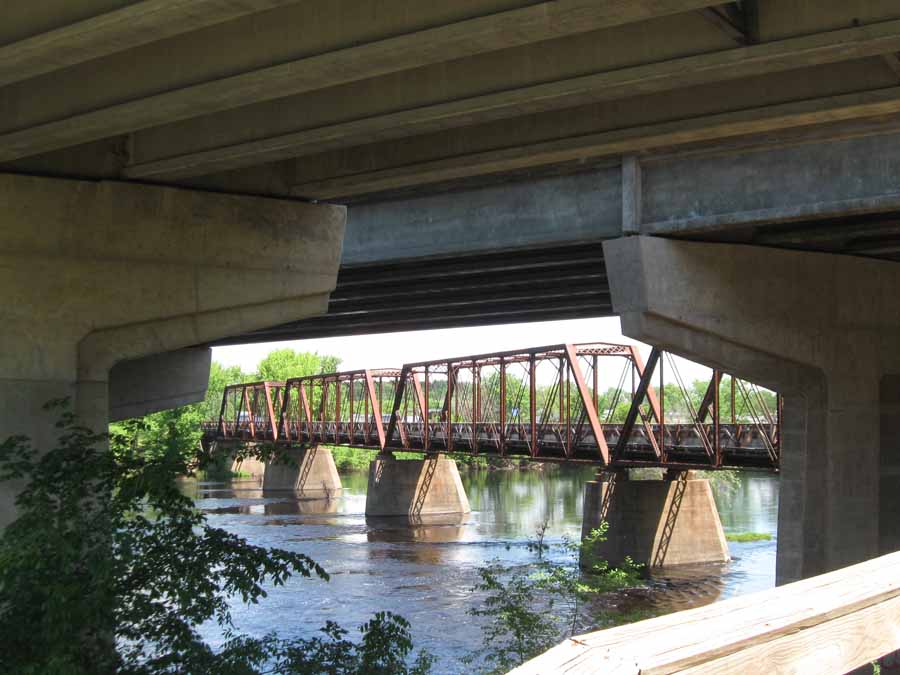 I finally reached Eau Claire at about 11:30am. At this point I figured that this was going to be a 100-mile day. There's more
to Eau Claire than a bike path on an old railroad bridge. But I didn't see it.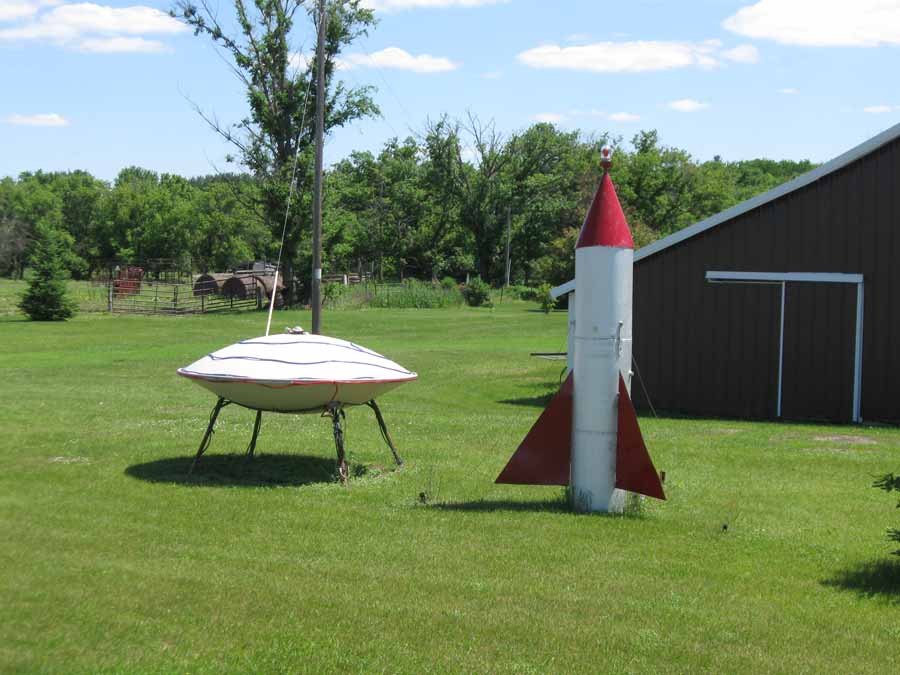 Osseo: In the local history museum in Coggon, Iowa there is a glass jug full of human teeth in a reconstructed dentist's office. That is not
mentioned on roadsideamerica.com, but this is.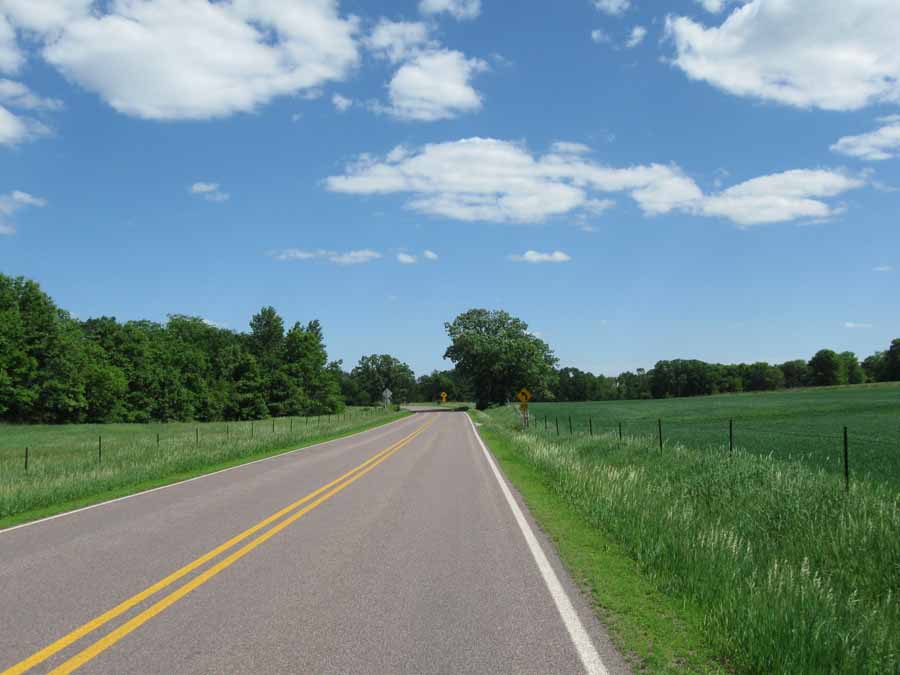 I tried to stick close to the Interstate since it ran down a valley. Everywhere else was hills.Still, sometimes I was forced to climb some
seriously steep hills. I even walked a few steps on a couple--until I realized it's actually easier to ride than to walk. This is not
one of those hills.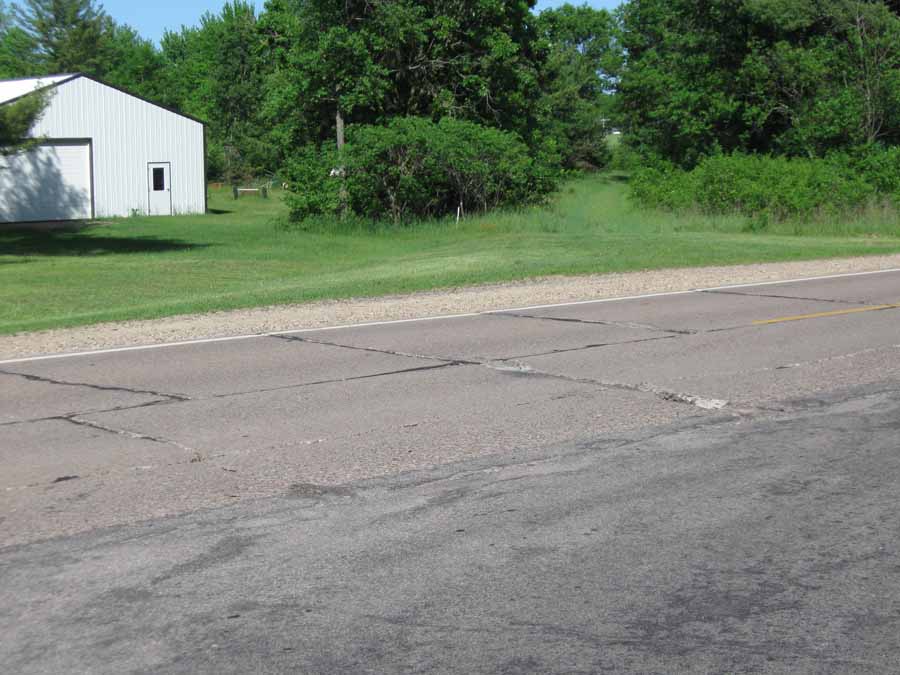 The final push to Black River Falls started on County Route A. I assume the 'A' stands for 'Ass-pounding cracks.' It was very uncomfortable.
I rolled up to the motel just before 6pm. Tomorrow will be another long day...but not that long.

---
Next
---
"Old Northwest Tour 2014" Copyright © 2014 By Bob Clemons. All rights reserved.