Day 3
Sunday, 25 May 2008
Monteagle, TN to Franklin, TN
82.8 miles, 5h47m, 14.3 mph
Elapsed Time: 7h02m, Max speed: 38.2mph
Total Climbing: 2042ft, Max elevation: 1934ft
Total mileage: 160.7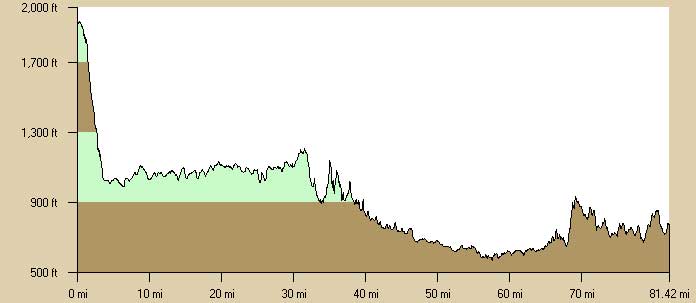 ---

It was a perfect day for cycling. Sunny, clear, 80 degrees, tailwind, good roads, and a big downhill at the beginning. Just pounded out the miles today, not much to write about.

The descent out of Monteagle was fun. A motocycle passed me near the top, and I caught up with him in the twisty part. I could have passed him, but that would have been pointless.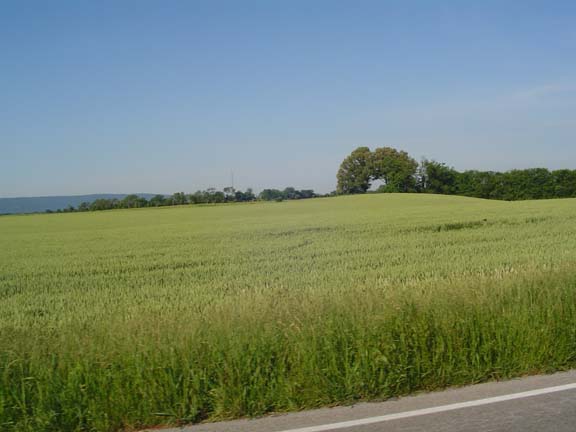 The scenery was not particularly inspiring, so I took few photos.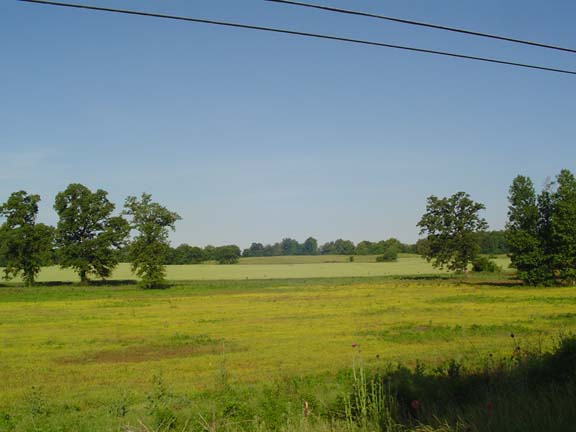 Typical farm country.


Linda met me at the Starbucks in Manchester and we had some coffee.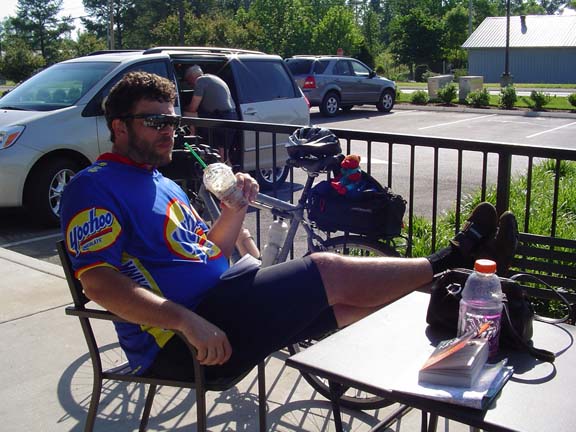 Kickin' back in Manchester, TN

A little while later we met for lunch in Murfreesboro. US41 turned out to be a really good cycling road.

TN96 wasn't so good. Lots of traffic, little shoulder. The traffic thinned out after I passed the Tennessee

Renaissance

Festival, and thinned more after I passed a big flea market. Then the shoulder got better. There were a couple of climbs in the last few miles and I was happy to see the Holiday Inn Express.

Linda leaves tomorrow and I'll have to start carrying my gear. Tonight I'll go through my stuff and see if there is anything I can cast off. I'm going to buy some food because I'm not sure how many stores I'll pass on my first day on the Trace. I'll probably be camping for the next one or two nights, so there probably won't be any updates until I reach Tupelo.

---
Next
---
"NatchezTrace Tour 2008" Copyright © 2008 By Bob Clemons. All rights reserved.