Day 21
Friday, 28 Jun 2013
Touring the Twin Cities

---

Images from a day of tourism in Minneapolis and St. Paul.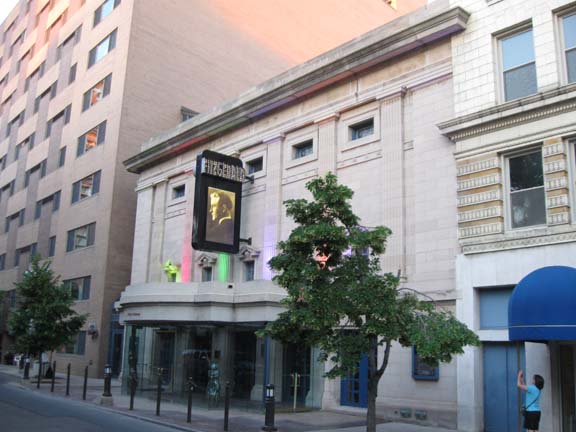 Linda taking a picture of the Fitzgerald Theater in St. Paul--home of A Prairie Home Companion.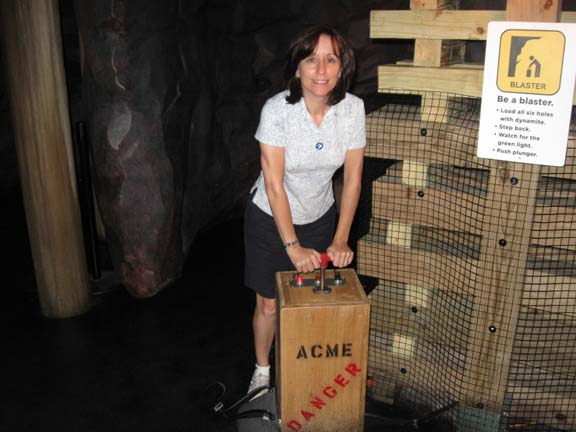 Now she tries to blow up the Minnesota History Center.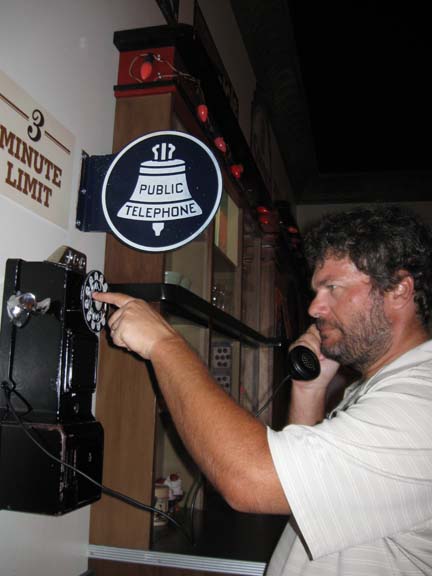 I upgraded my phone slightly from the last time. This one has a user interface.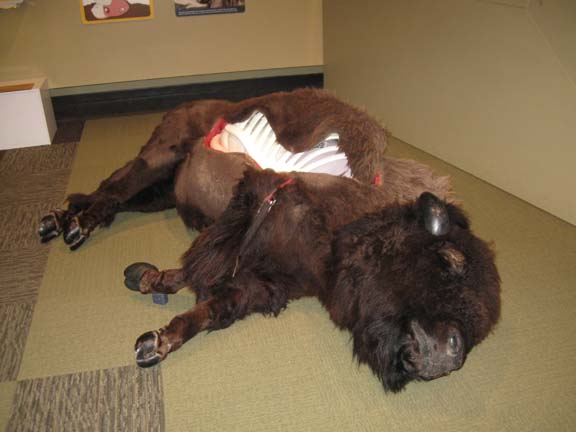 This exhibit allows children to eviscerate a bison. A skill much in short supply nowadays.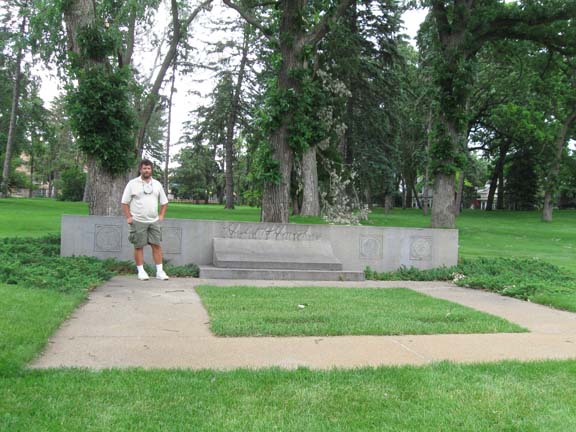 And no trip anywhere would be complete without a cemetery trip. Here's me and Hubert Humphrey.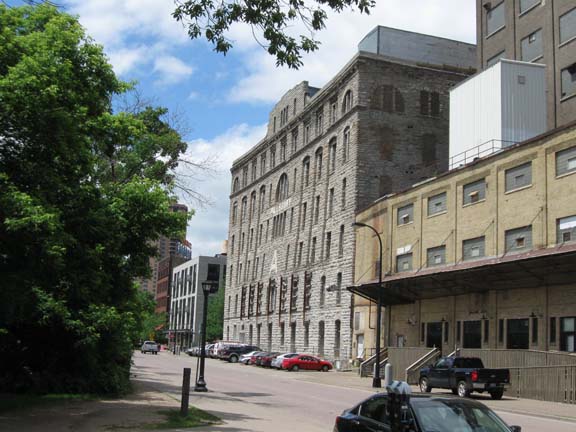 Over to Minneapolis to look at the flour mills. That's Pillsbury's 'A' Mill. And it really
does kind of lean back a bit.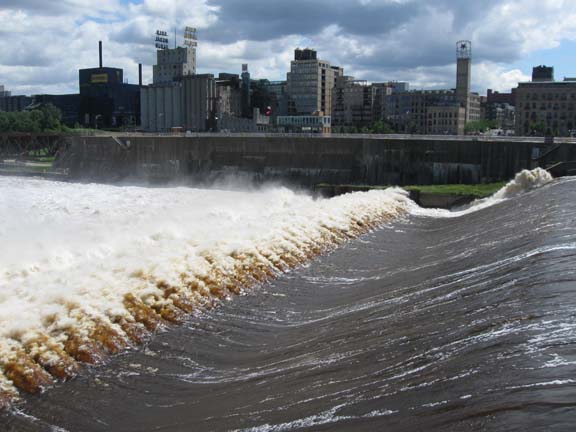 Looking across St. Anthony Falls at the west bank mills--most of which have been
converted into condos and lofts.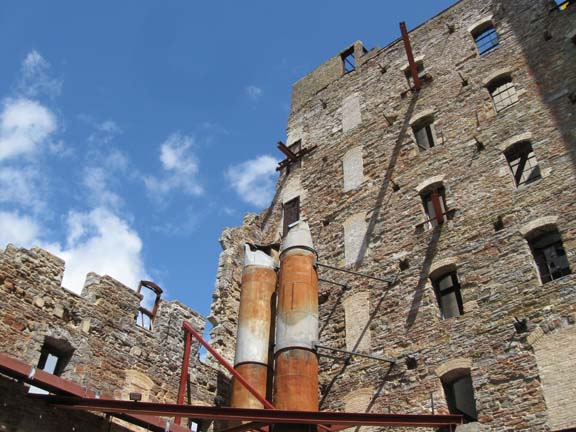 The Washburn 'A' Mill has been converted into the Mill City Museum--what's left of it anyway.
They were setting up for a wedding reception. What better backdrop for a wedding
than industrial decay?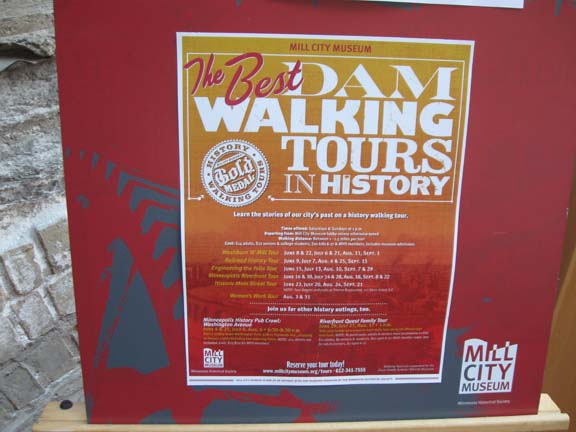 They stole my dam joke.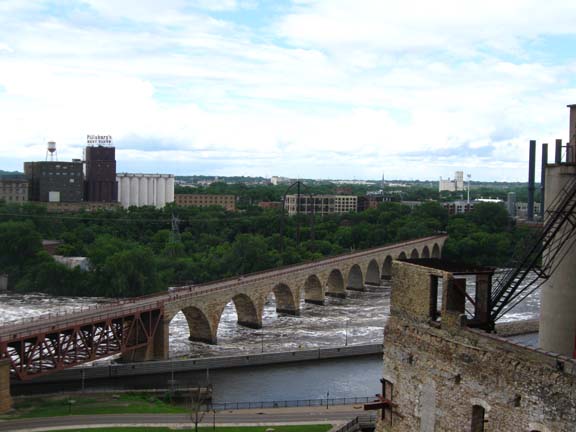 From the observation deck of the Museum. Looking back across the river at the Pillsbury Mill.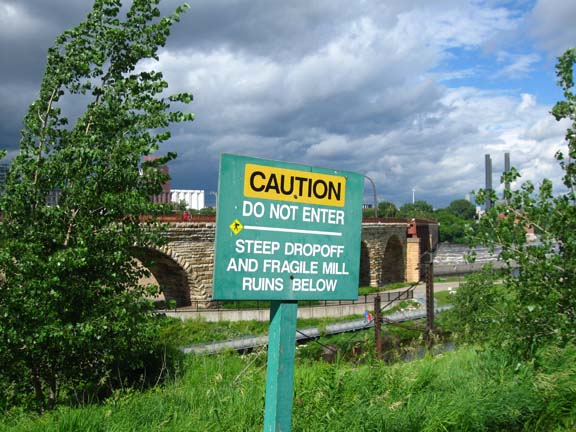 Careful! You might fall off a cliff and break a ruin!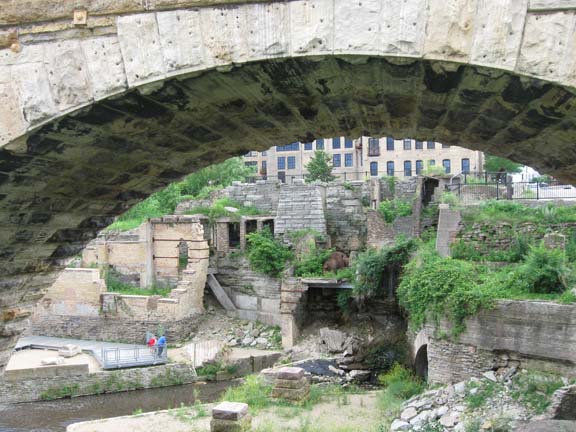 Mill Ruins Park is fully dedicated to industrial decay. These are the mills that were not
made into condos or museums.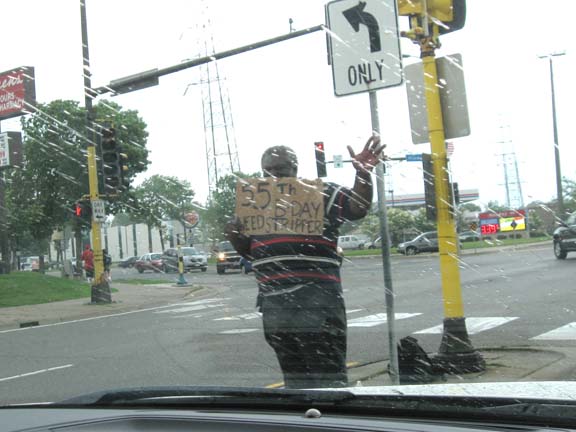 Driving back to St. Paul. The sign says, "55th B-Day. Need Stripper."
We had dinner at the hotel, then walked over to Mickey's Diner for dessert.
Then we slowly waddled back to the hotel.
---
Next
---
"Great Plains Tour 2013" Copyright © 2013 By Bob Clemons. All rights reserved.