Day 22
Saturday, 29 Jun 2013
Touring the Twin Cities

---

Last day of tourism before returning home.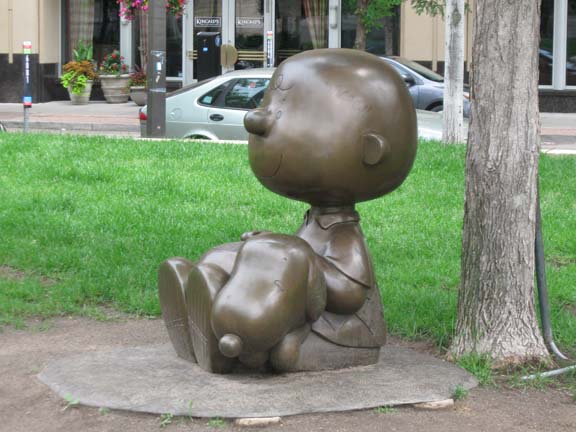 We drove around St. Paul a bit in the morning. Charles Schultz grew up here.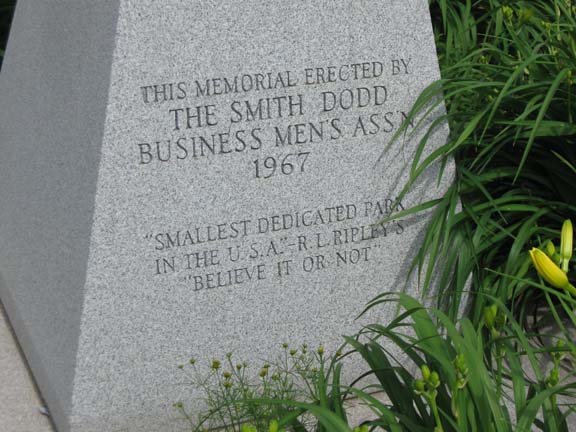 Albert Park was once declared the smallest park in the U.S. even though Mill Ends Park in
Portland was established in 1948.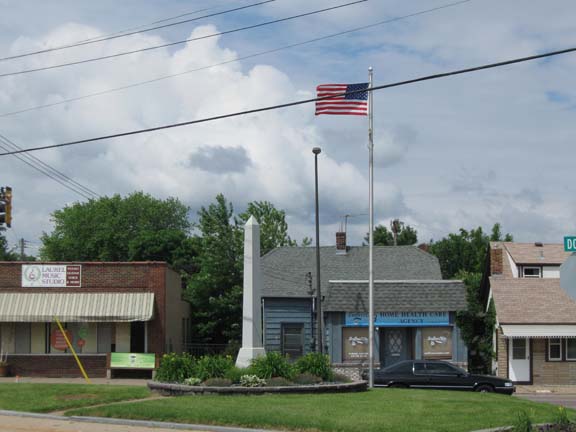 And clearly it is many times larger than Mill Ends Park (452 sq. in.).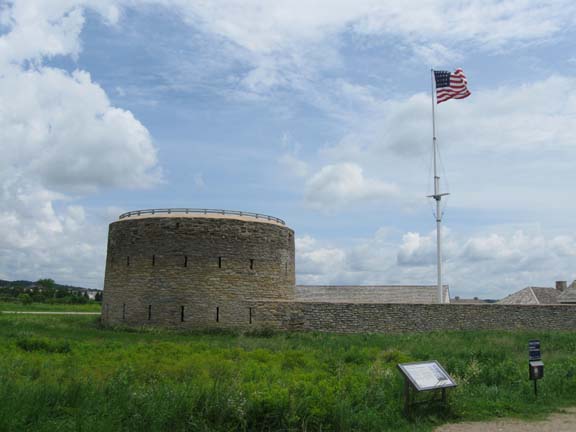 Next we visited Fort Snelling, at the confluence of the Minnesota and Mississippi.
The round blockhouse is the oldest surviving structure in Minnesota (1820).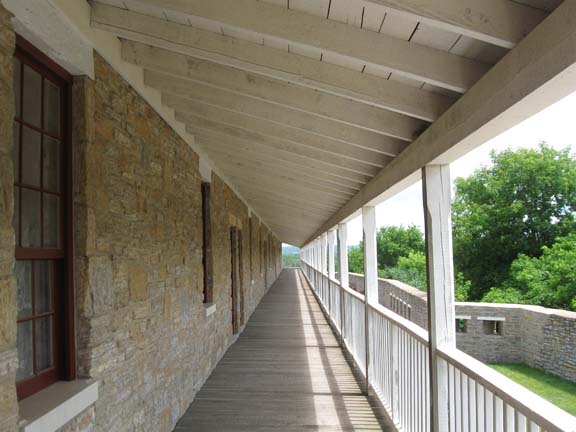 For some reason I can't resist taking this kind of picture.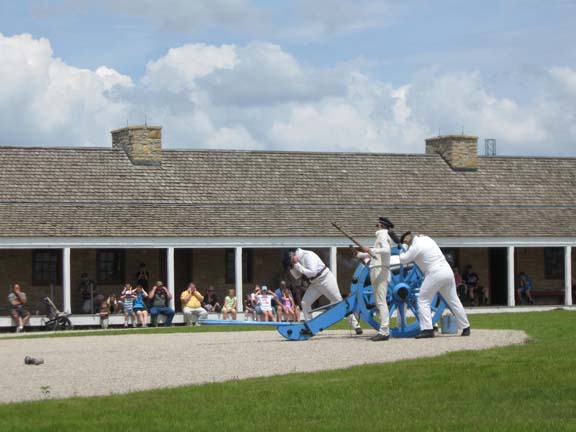 You've got to be lucky and good to capture a canon blast--I am neither.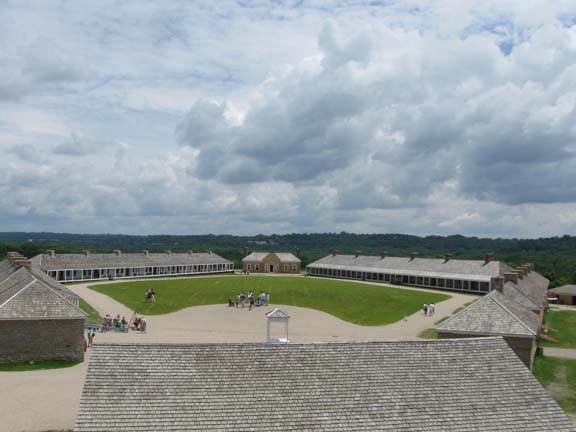 Looking over the reconstructed fort from the roundhouse.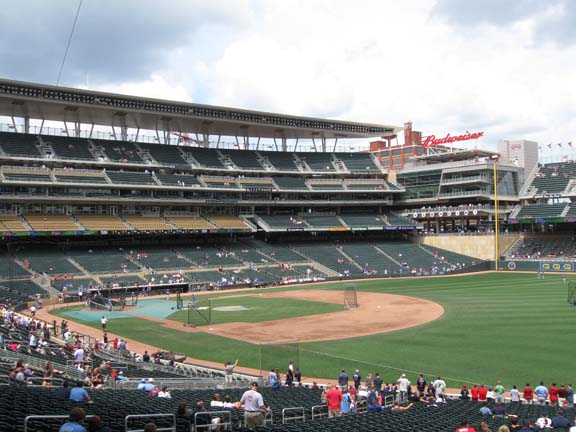 Next stop--Target Field for the Twins v. Royals.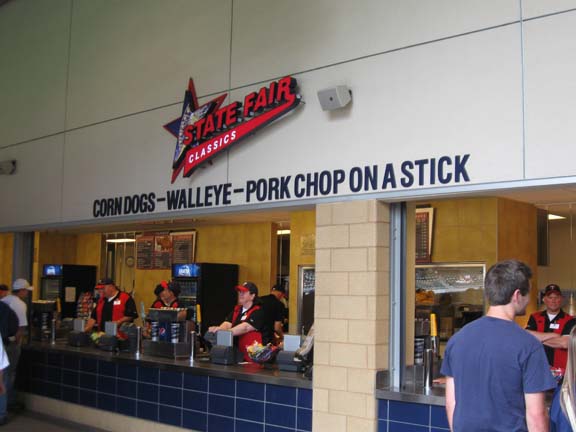 You know you're in Minnesota when you can get walleye at the ballpark.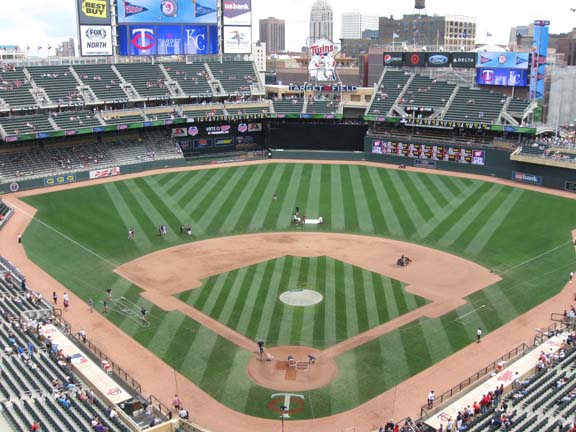 I had a Brat for lunch. Linda had Polish sausage. The ice cream was disappointing.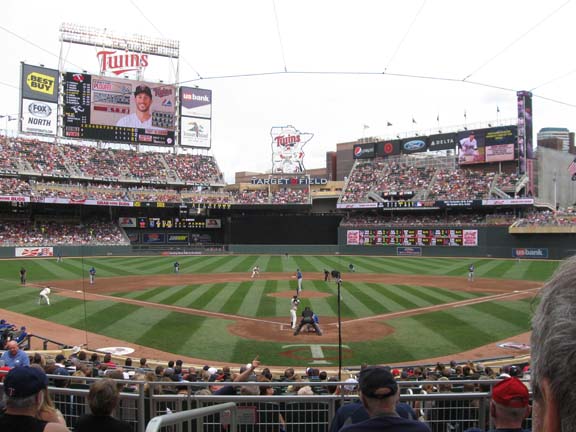 Linda got us really good seats.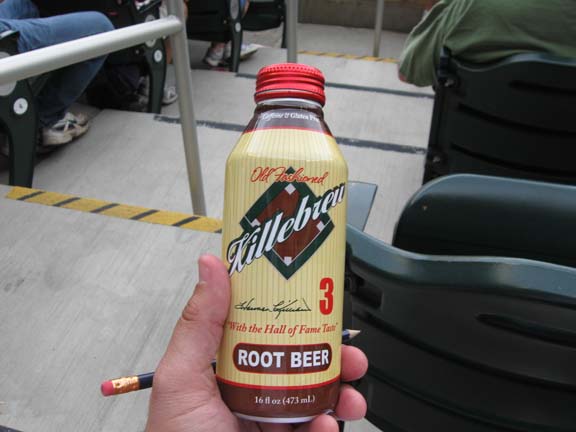 They even have their own brand of root beer. It's gluten-free. Tastes funky and organic.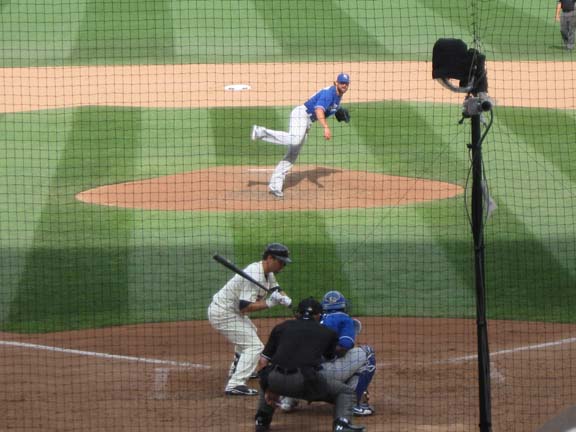 The Twins scored 6 runs off the Royals starter Wade Davis and that was enough. Final score 6-2.
The Royals bullpen shut down the Twins for 7 innings.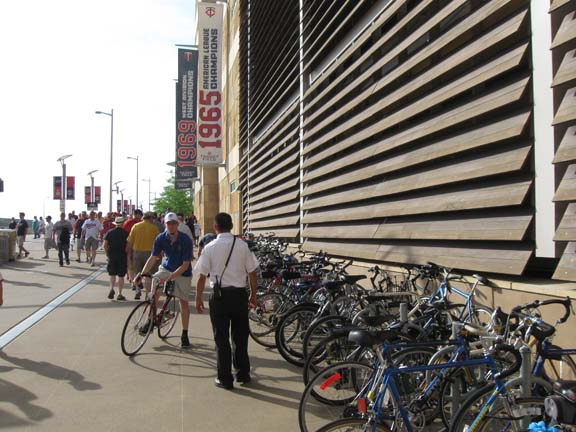 Hundreds of people bicycled to the game. The Twins even have a security guy to watch the bikes.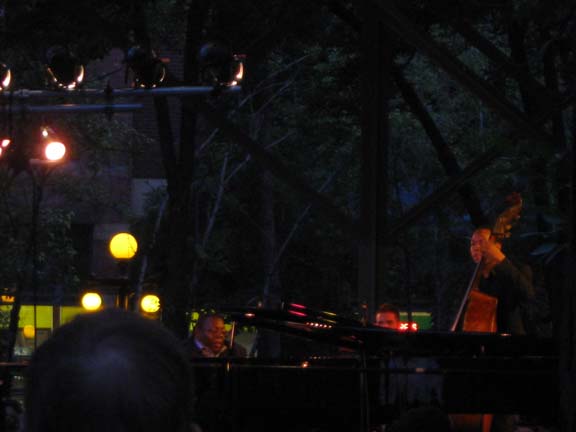 Back in St. Paul. After dinner we walked over to the Twin Cities Jazz Festival. We didn't know

this was going on--we were tipped off by a waiter. We caught some of the headliner--the Cyrus Chestnut Trio.


We fly home tomorrow. Back to real life.

---
Next
---
"Great Plains Tour 2013" Copyright © 2013 By Bob Clemons. All rights reserved.