Day 20
Thursday, 27 Jun 2013
Elk River, MN to St. Paul, MN
51.2 miles, 4h29m, 11.4 mph
Elapsed Time: 5h45m, Max speed: 29.6mph
Total Cimbing: 1568ft, Max elevation: 977ft
Total mileage: 1186.8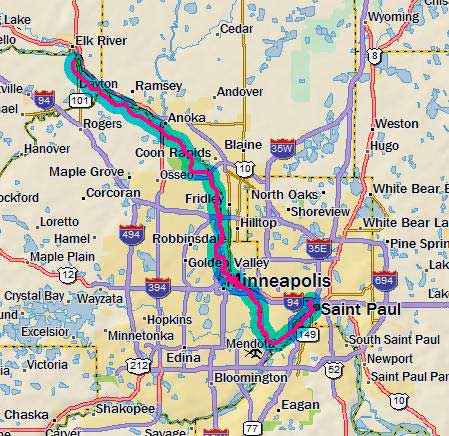 ---

Last day of riding. Linda flies out this morning and we'll meet up somewhere on the road so I can dump my bags on her. Then we'll meet at the state capitol for the closing ceremonies.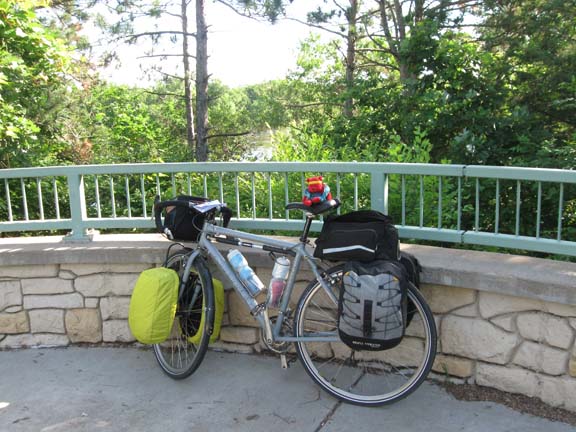 I stopped at a scenic overlook. Is seems that most of the Mississippi River scenic overlooks
are no longer scenic because the trees and other plants have grown up and block the view.
This is the first of about 36 such overlooks with no view.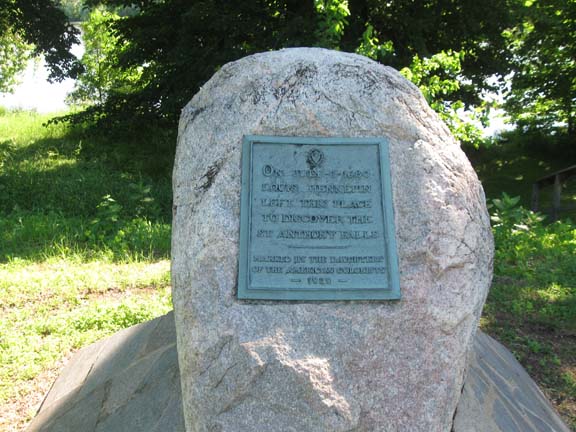 Could this be the new least significant historical marker? Luis Hennepin was here, but then he
decided to go somewhere else and blundered across St. Anthony's Falls. But this is
where he was when he decided to go somewhere else.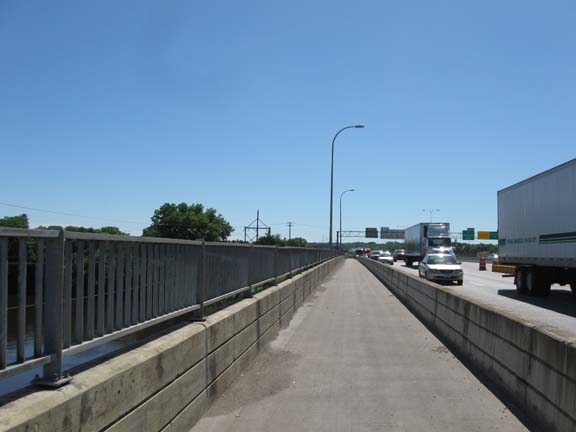 First crossing of the Mississippi for the day. Total number of crossings today was eleven.
That brings my total crossings by bicycle to 28 on 28 different bridges.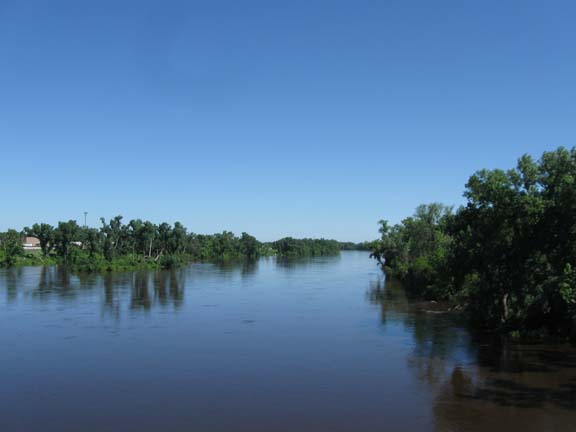 I think this is the next crossing--looking upstream. You'd never know you were almost in a big city.
Linda was waiting for me at the top of a hill. I offloaded my bags and
coasted down the hill to cross the river again.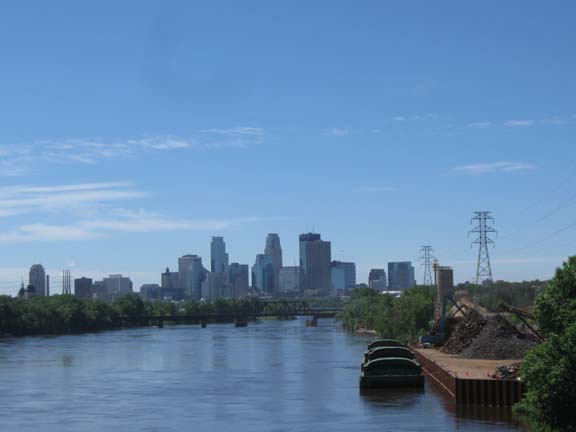 Almost to Minneapolis.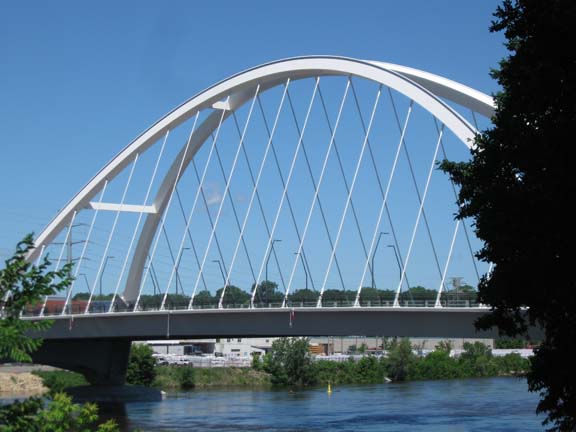 This is the Lowry Avenue Bridge. Linda passed me on her way downtown while I was crossing it.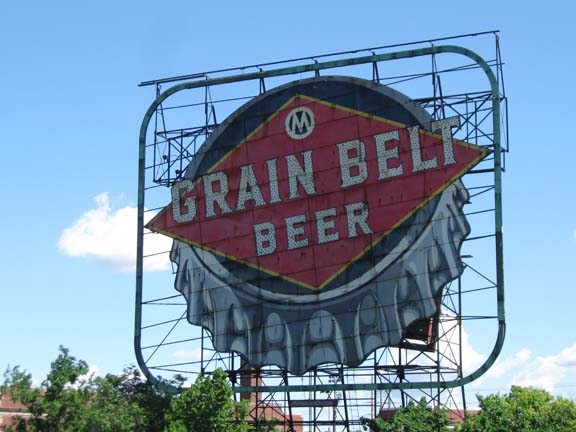 This beer seems to actually exist. I might have to try it.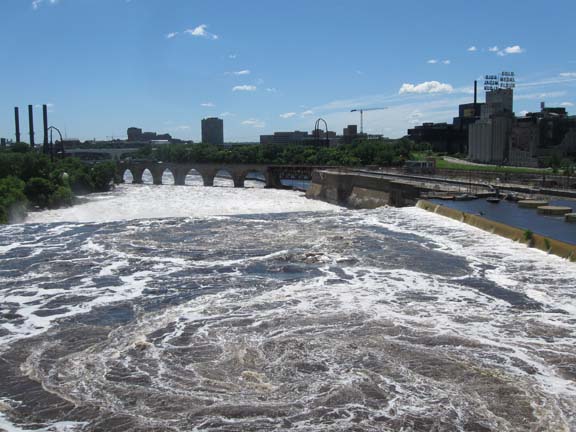 Looking over St. Anthony's Falls at the Stone Arch Bridge. Little whirlpool action there. This used to be the
big flour mill district. There are still a couple of them around.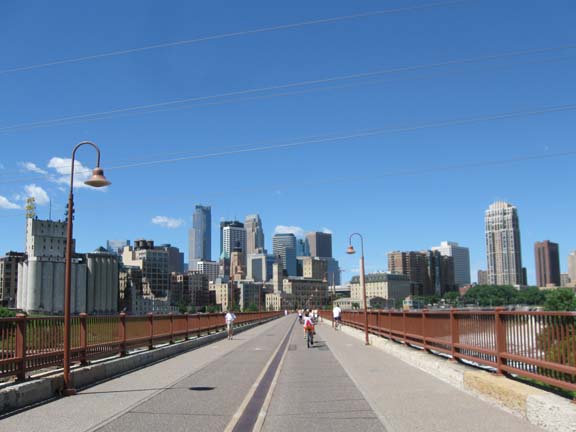 The Stone Arch Bridge is reserved for pedestrians and cyclists.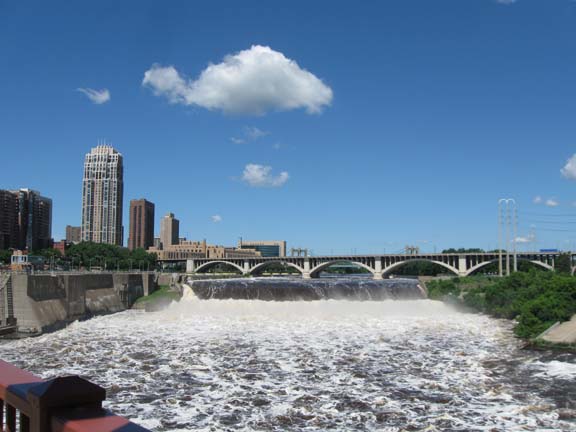 Now looking up at St. Anthony's Falls from the Stone Arch Bridge.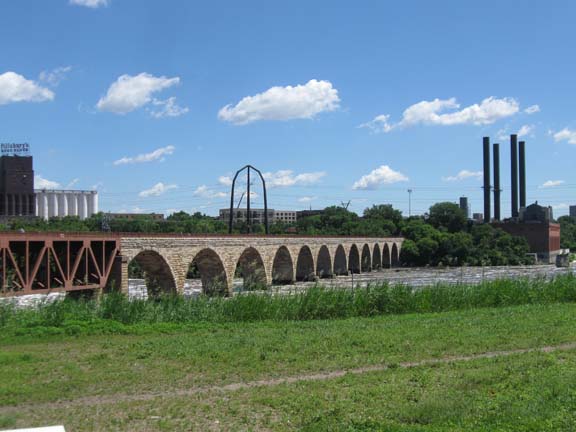 Had enough Stone Arch Bridge yet?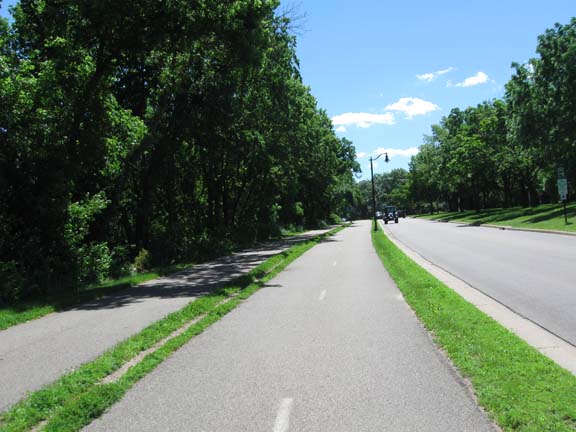 The trails around here usually have separate lanes for cyclists and peds. And most of them
are in pretty good shape--at least in Minneapolis. I thought St. Paul was scuffling a little.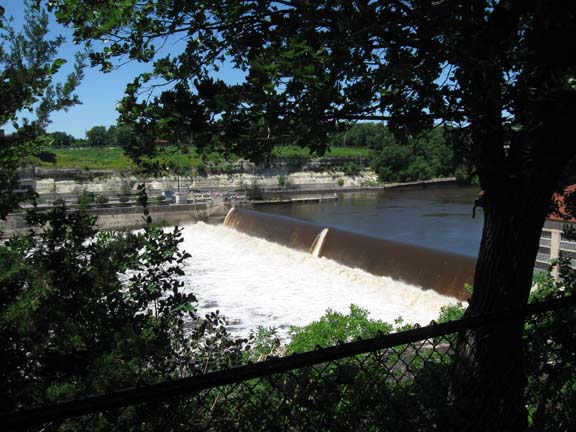 The Ford Dam. The unusual thing about this dam photo is that there is no bear in it.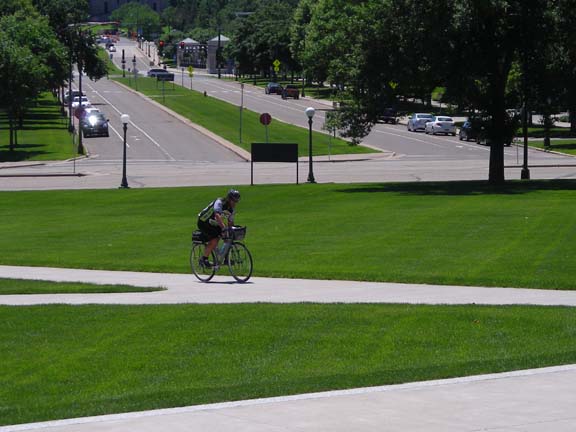 Finally, after almost onto an Interstate highway in the wrong direction, I staggered
up to the State Capitol.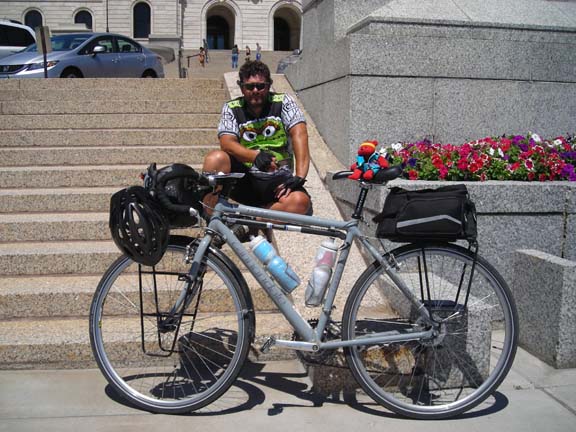 And we took the standard victory photos--the close up.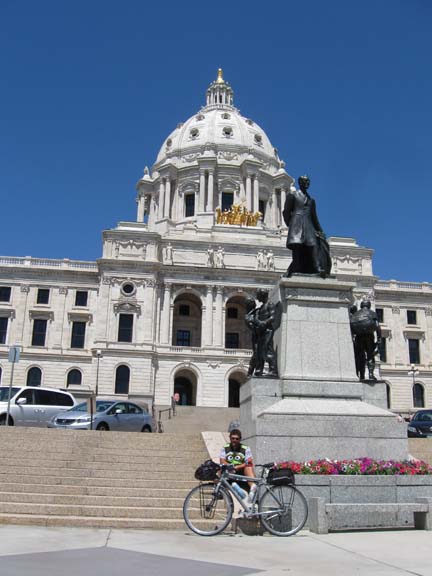 The long-range shot.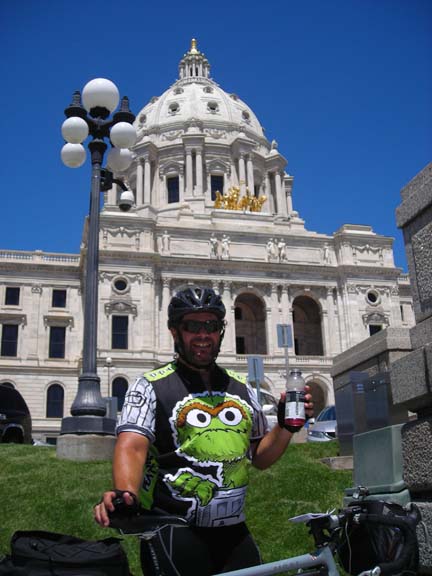 The endorsement deal. "I drink Vitamin Water because it tastes good
and you can get it at most rural gas stations!"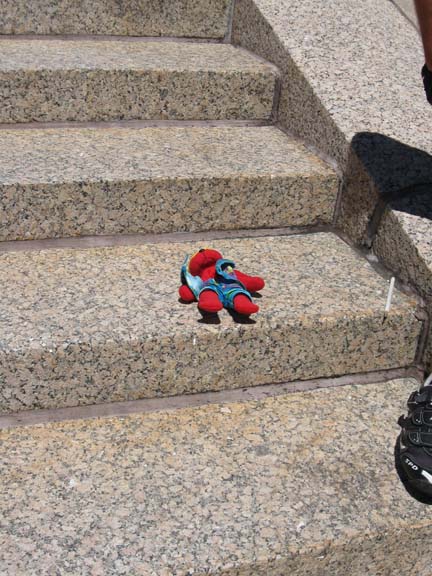 Then collapse in exhaustion.
We went back to the capitol to kill a little time before we checked in to the hotel. I noticed two things:
Everyone in the Minnesota House (but not the Senate) has a giant paperclip on their desk.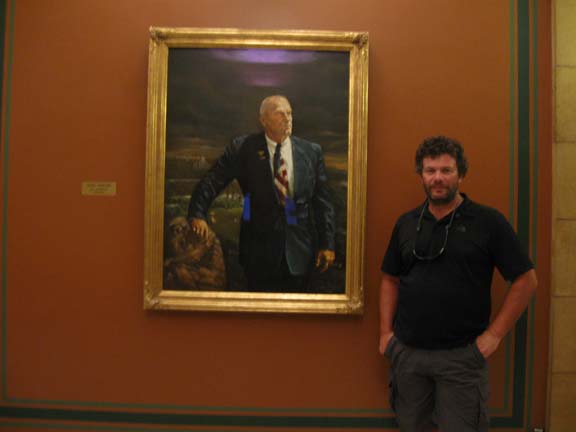 And the official potrait of Jesse Ventura is seriously bad-ass.


Tomorrow we'll be doing some serious tourism. For now, beer and food.

---
Next
---
"Great Plains Tour 2013" Copyright © 2013 By Bob Clemons. All rights reserved.