Day 10
Monday, 17 Jun 2013
Valentine, NE to Ainsworth, NE
49.4 miles, 4h03m, 12.2 mph
Elapsed Time: 5h50m, Max speed: 32.6mph
Total Climbing: 778ft, Max elevation: 2782ft
Total mileage: 584.0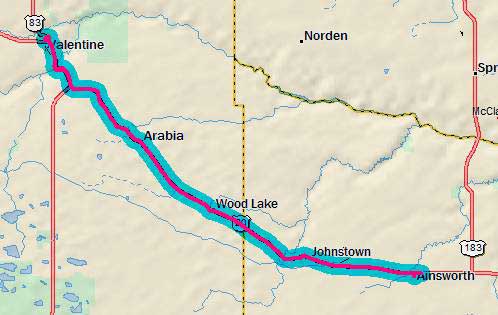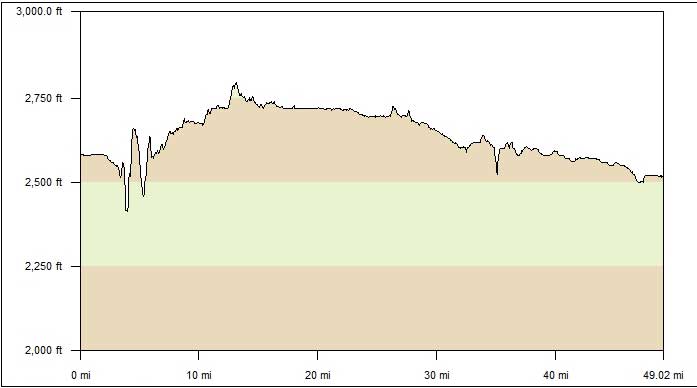 ---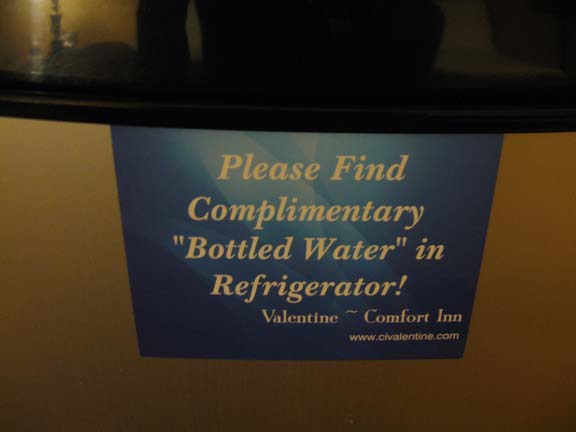 I was disappointed to learn that the "bottled water" was, in fact, bottled water,

and not some kind of "fire water."


I slept about 11 hours to make up for the two hours I might have gotten the other day. I was planning on a short ride to Ainsworth, so there was no rush. Unless it was going to rain. The forecast was the same as yesterday--30% chance of thunderstorms. Yesterday I got very, very wet. Today it did not rain at all.

Anyway, I rolled out of the Comfort Inn about 9:30. I had three choices for crossing the Niobrara River: the highway, the "historical bridge," or the bike path on the railroad bridge. Naturally, I chose the historical bridge.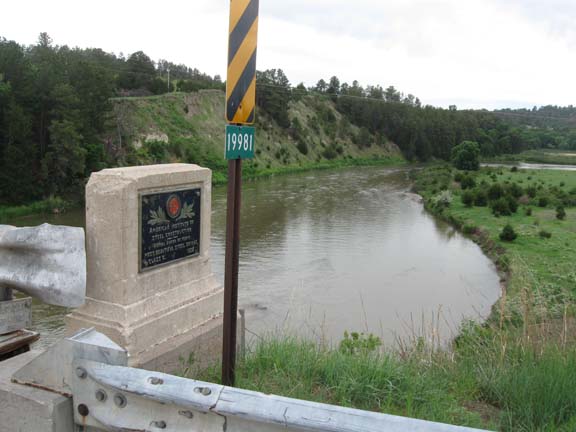 The bridge won the award for "most beautiful steel bridge, class C, 1932." Of course, I could not
see the beautiful bridge because I was on it.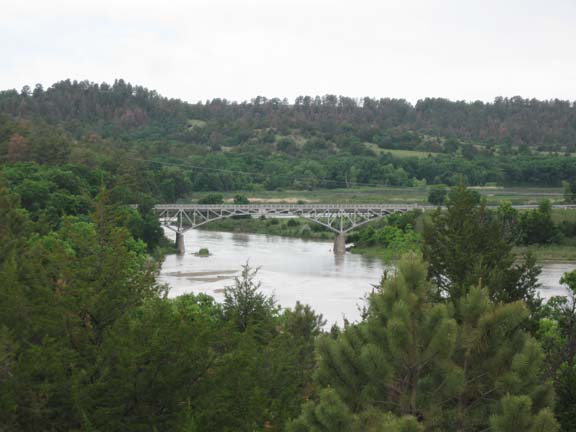 So I climbed out of the valley, got on the highway and rode back down so I could see the bridge. It's nice.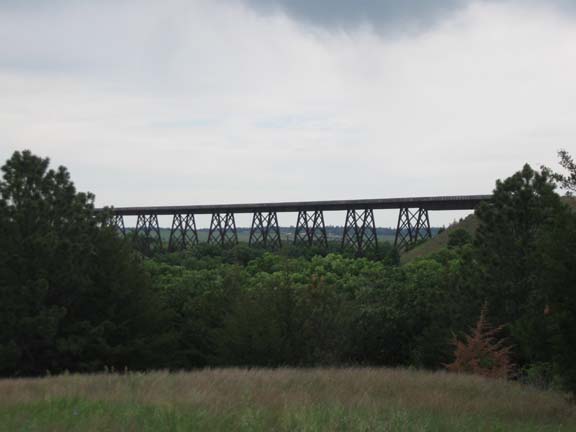 Looking the other way, I could see the awesome railroad bridge with the bike path on it. That
would have been cool to cross. But I didn't. So I climbed back out of the valley.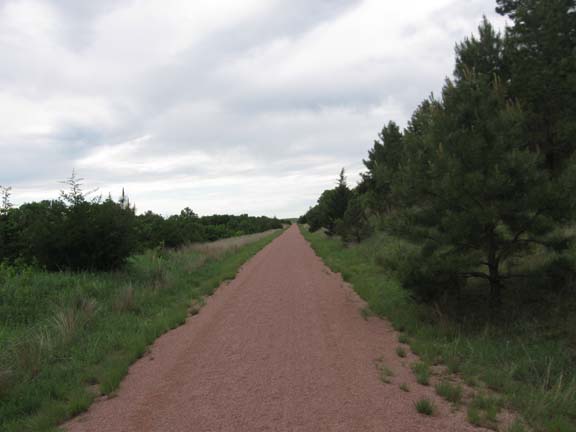 I tried out the Cowboy Trail for a short distance. It seems to be little-used, which is a shame.
But I understand why--the road is smoother and has a nice shoulder. Would have saved
some climbing if I had taken it over the railroad bridge.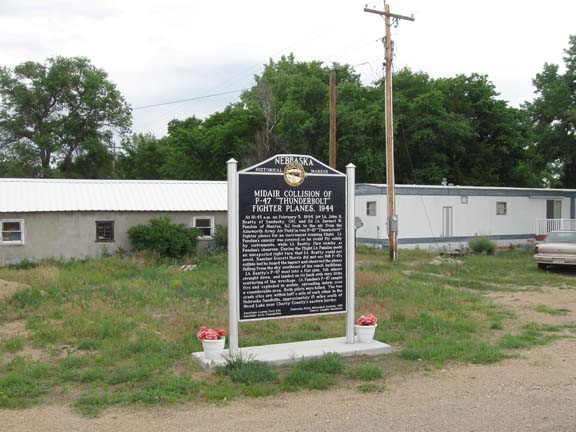 Nebraska has a habit of placing historical markers nowhere near the event. This one is about 15 miles
from the site of an airplane collision. If it can be anywhere, why does it have to be in front of this guy's trailer?
I guess at this point I'm on the western edge of the middle of nowhere.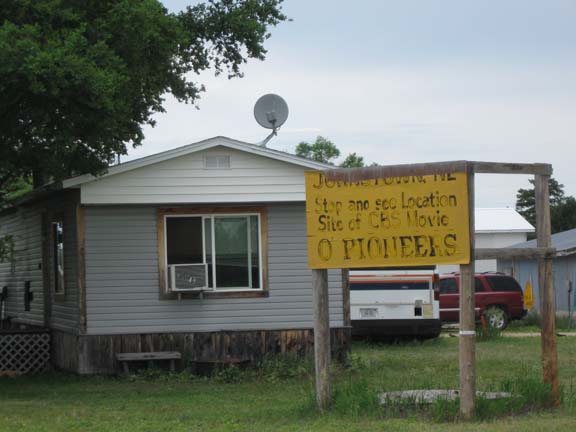 Johnstown was used as the setting for the 1992 Hallmark Hall of Fame TV movie
O Pioneers!
Apparently nothing of note has happened there since.
They left the town largely as it was when the film crews packed up.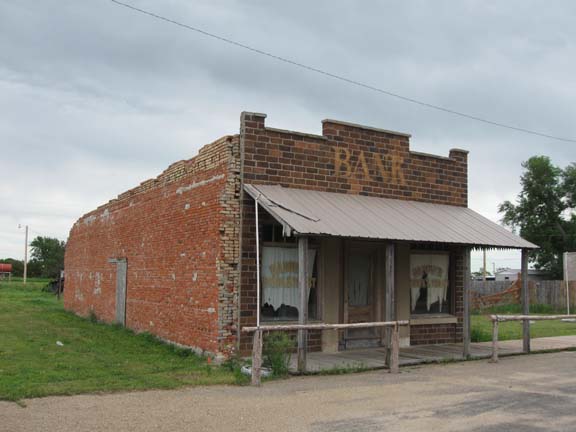 Even the hitching posts. I guess you never know when Hollywood will come calling again.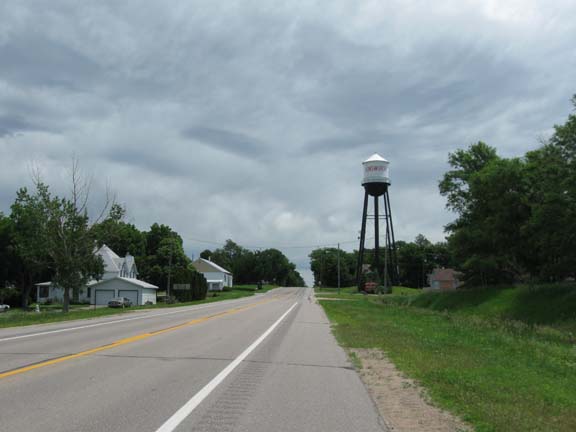 After a short day I rolled into Ainsworth. I spent about an hour in the local history museum talking with
the ladies about my trip and the history of Ainsworth. Nice town.
---
Next
---
"Great Plains Tour 2013" Copyright © 2013 By Bob Clemons. All rights reserved.