Day 9
Sunday, 16 Jun 2013
Cottonwood Lake SRA, NE to Valentine, NE
60.8 miles, 5h50m, 10.4 mph
Elapsed Time: 6h10m, Max speed: 32.6mph
Total Climbing: 1733ft, Max elevation: 3243ft
Total mileage: 534.6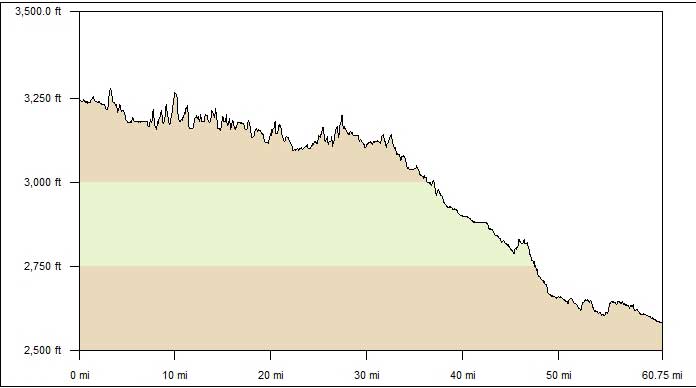 ---

It rained. A lot. My bike computer crapped out. I'm sitting in a motel room drying out my stuff.

The day started at Cottonwood Lake, freezing in my tent, unable to sleep because of noisy neighbors. I put in my earbuds and listened to the Allman Brothers for a couple hours. That didn't work. Then I switched to Dave Brubeck. It worked--they went to bed at 4am.

I was up at first light--5am. Not much sleep. The sky was threatening, but not too threatening. I packed up camp and was on the road before 6am.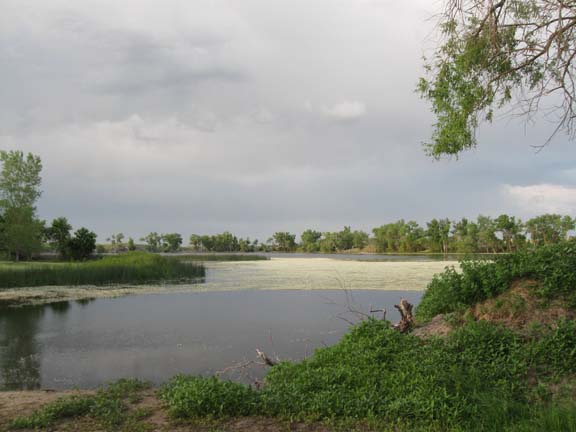 Cottonwood Lake and an ominous sky at the crack of dawn.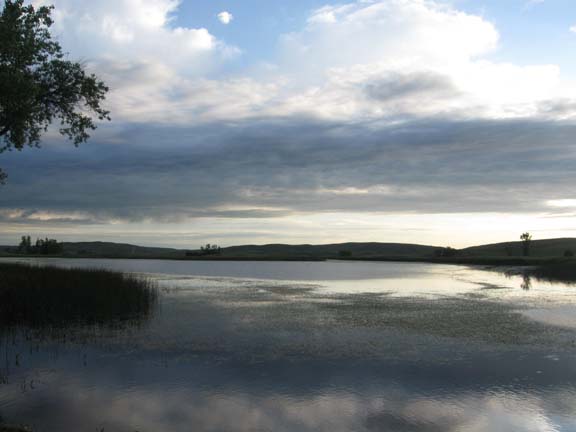 Looking at the other half of the lake.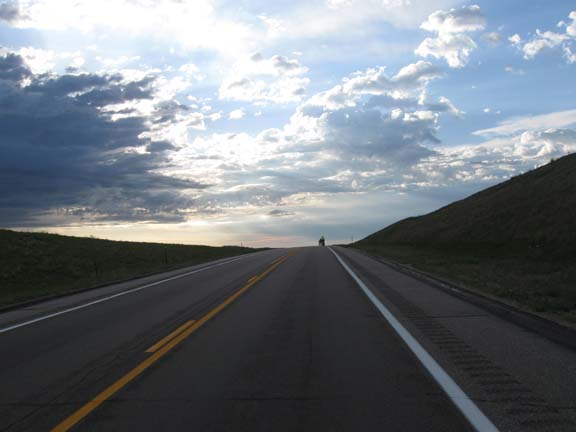 As I was pulling out of the park I saw two touring cyclists pass the entrance road.


They looked like the same couple I saw a couple days ago at Fort Robinson. It was.
For some reason this is the only picture I took of them.



John and Audrey are riding across the country after the original plan of Audrey riding and John running fell through when John hurt his knee.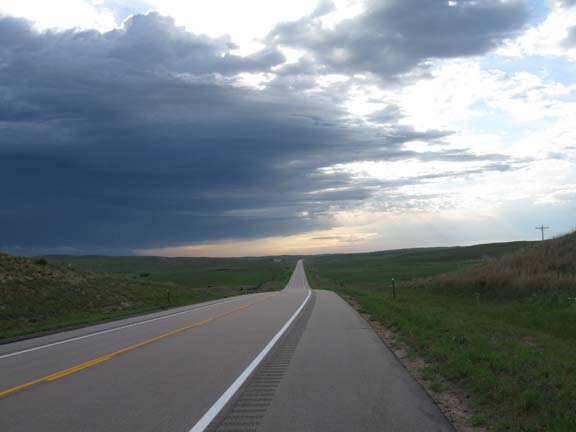 We rode together for a while and then I slowly pulled ahead. But then the hail started falling.
Then rain. Then hail. Then rain. Then hail. Then rain. Then I thought
it would stop, but then it rained.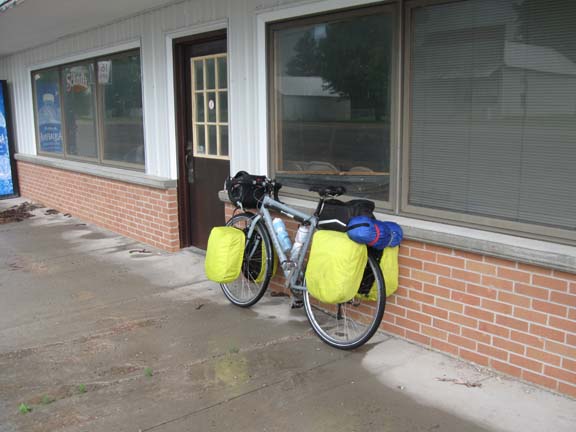 I stopped at a small town to gear up for rain. John and Audrey rode by. I think they never stopped
no matter how bad the weather looked or whether there was lightning. I stopped once in a while
when things looked really bad. I think they had the right idea. So I stopped stopping and just pushed on
no matter how bad it looked. [I later found out that John & Audrey had stopped at someone's house
to get out of the rain--so I had the right idea--I think.]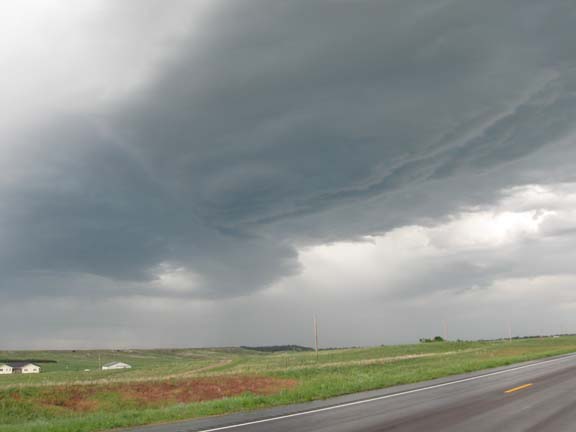 Yeah. I just kept riding.
---
Next
---
"Great Plains Tour 2013" Copyright © 2013 By Bob Clemons. All rights reserved.