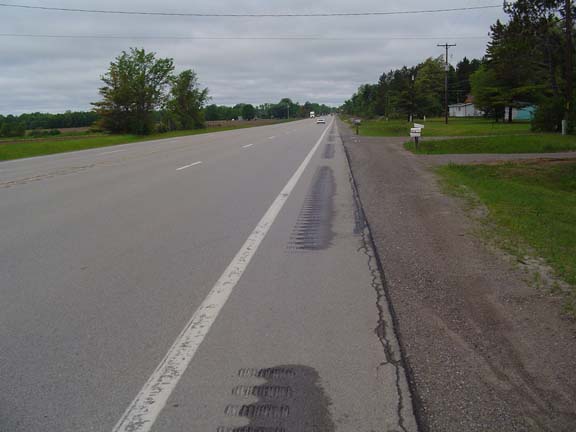 But I would like to, once again, point out the idiocy of the placement of the rumble strips.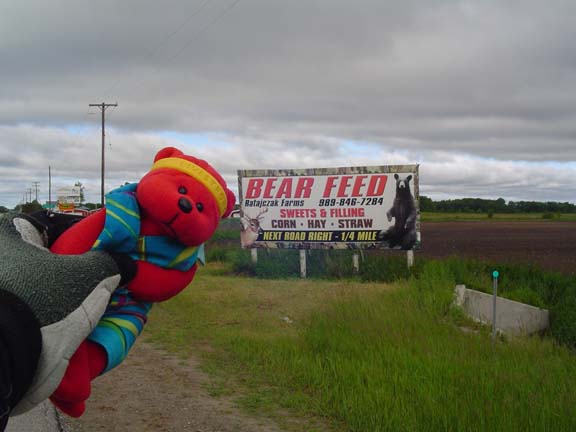 I doubt they would sell directly to a bear.
I passed through Omer (the smallest city in Michigan), Standish (which had a cool railcar exhibit), and Pinconning (the cheese capital). Pinconning, as a cheese town, naturally had giant mice and cows, but I didn't photograph them, being engrossed in my bike computer troubleshooting. I pushed on to Bay City, and was finally doing the ride I intended to do today.
Bay City was a mess of traffic. I worked my way through town and out the other side.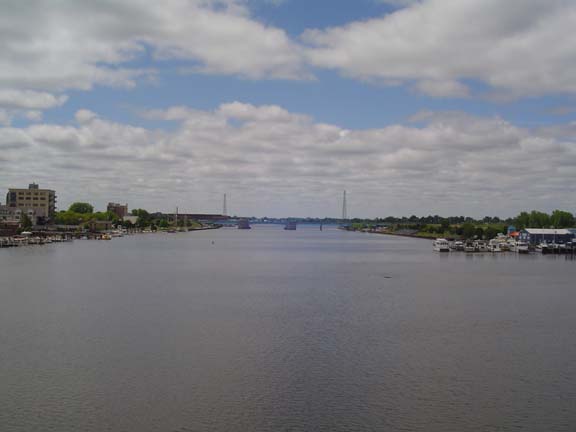 Crossing the Saginaw River.
Twenty miles later I rolled into Frankenmuth, a little piece of Bavaria in Michigan. You wouldn't mistake it for Germany, but they make an effort.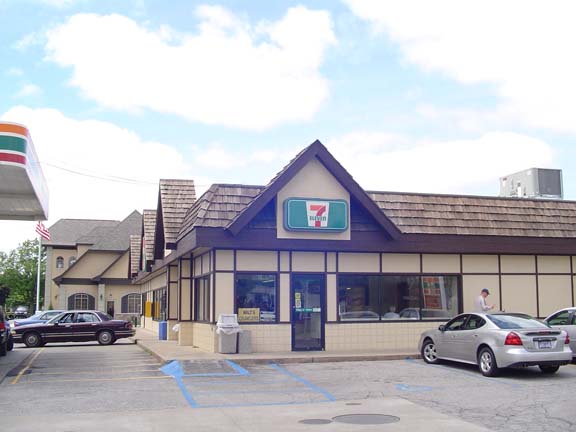 All building must look "German," no matter how silly.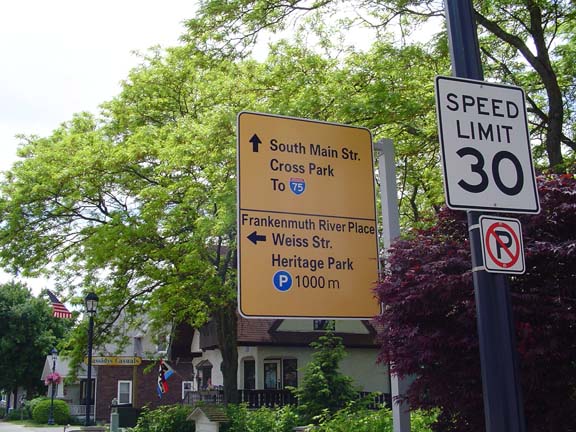 The signs are a nice touch.
I ate lunch (at 2pm) at a place across the street from the Bavarian Inn. Had the Giant Fish Sandwich.

Then I rode to Millington, which according to the Michigan Regional Bicycle Map, has an unpaved bike path the runs to Otter Lake and Columbiaville. But there was no bike path in Millington, so I worked my way via the grid-o-roads to Otter Creek. To my surprise, there was a trail there, but it was not unpaved. And it ran to Columbiaville.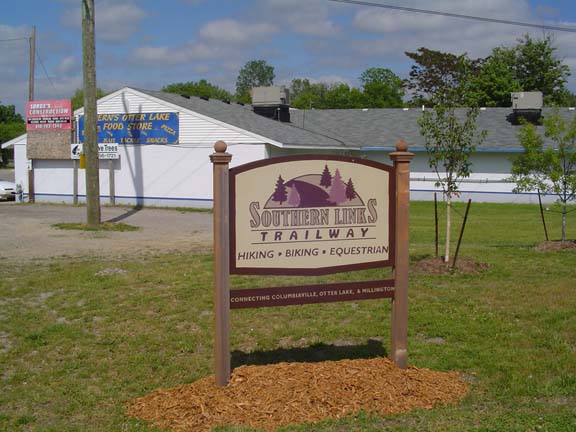 The sign says the trail connects Millington, Otter Lake, and Columbiaville.
It lies about Millington.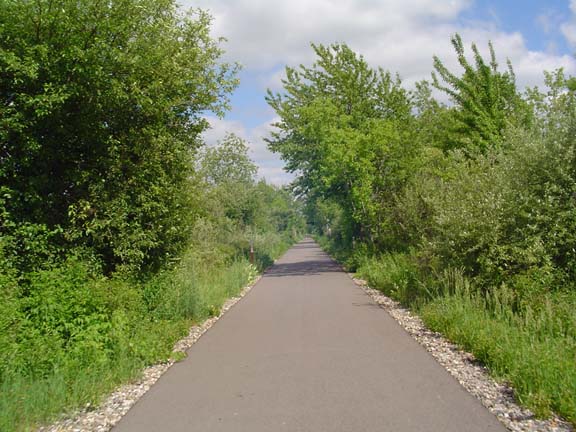 This is an "unpaved" trail.
So, I wonder why the Michigan Bicycle Map claims that there exists unpaved bike paths in places where there are no bike paths. Or where there are paved bike paths? What is the purpose of the Michigan Bike Map? Surely not to help people plan bike trips. After I reached Columbiaville, I headed to a place called Lum to pick up another "unpaved" trail to Imlay City.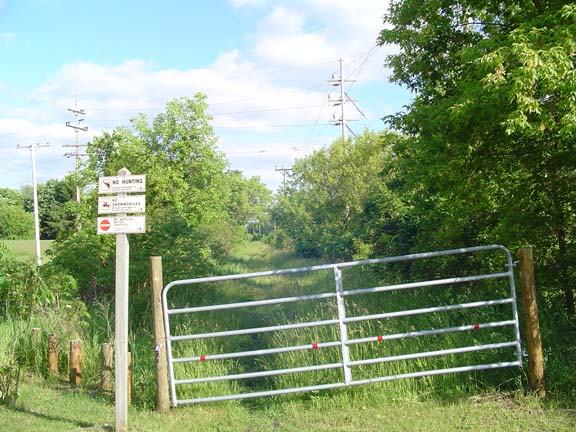 This is also an unpaved bike trail.
Needless to say, right now I'm not very happy with MDOT and their worse-than-useless bicycle maps. But what do you expect from a Department that thinks so little of people that it thinks it needs to post signs like this: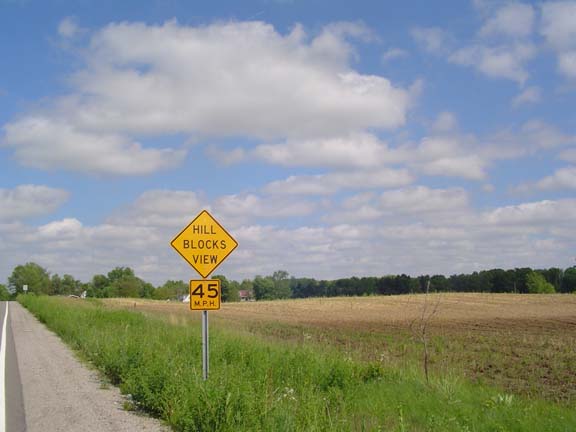 You shouldn't have a driver's license if you haven't
grasped the basic idea that you can't see through the Earth.
I struggled in to Imlay City and to the Days Inn. Once again, I picked the motel with the longest walk to food. But I walked and I ate, then I discovered that the wireless doesn't work in my room and I'll have to go to the lobby to upload this. How inconvenient. Good thing I requested a "business" room. Update: It's worse than that: the wireless doesn't work at all. Apparently it's a new provider. Now I'm going to have to go searching around town for WiFi just to make my lodging arrangements for tonight. Thank you Days Inn!
Tomorrow I cross into Canada. We'll see how that goes.