Day 2
Sunday, 25 June 2006
Amsterdam, NY to Utica, NY
68.1 miles, 5h20m, 12.7 mph
Elapsed Time: 6h44m, Max speed: 30.4mph
Total Climbing: 1158ft, Max elevation: 462ft
Total mileage: 128.1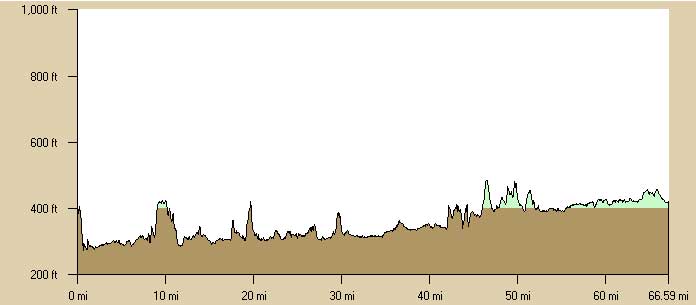 ---

I had big plans for day 2. I wanted to take a detour to visit some of my long-dead relatives in a cemetery in Oppenheim. I wanted to take the scenic route north of the river. We did neither. We just wanted to get to Utica before it rained, so we put our heads down and pedaled.

We beat the rain, in fact as I write it's after 6pm and it still hasn't rained. There's always hope for tomorrow.

We hit the road at about 8:15am after a barely adequate (but free) breakfast and jumped back on the trail. At Fort Hunter the trail briefly turned into a highway to cross a bridge and then abruptly turned back into a trail.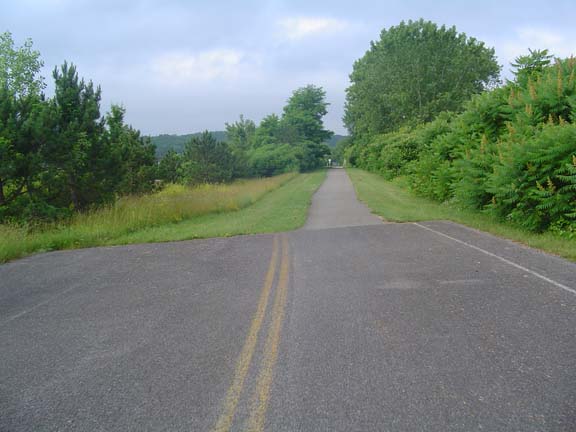 That's something you don't see very often.


Soon thereafter, the trail turned to a fine gravel. It was very good quality for an unpaved trail, but we were spoiled by the pavement so we jumped onto Route 5S. Then 5S went up a hill and it was hard, so when we reached Fultonville we jumped back on the trail. At Fultonville, we also stopped for drinks, since we didn't stop in Amsterdam.

The trail changed back to paved at Fultonville, but turned to dirt at the village line. But we stayed on it until Sprakers, where it semed to be getting worse. Then at Canajoharie, it turned back to pavement and stayed that way until Fort Plain. This is probably as tedious to read as it is to write. Let's just say that the trail kept changing back and forth from pavement to dirt, and we kept jumping back and forth between the road and the trail, but not necessarily in reaction to the trail surface, or for any logical reason.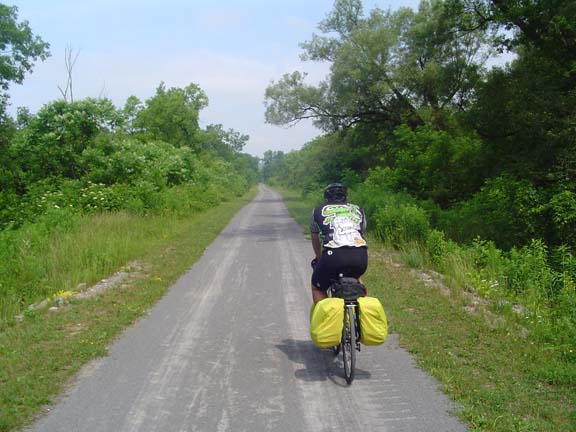 Yes, I'm wearing my Oscar the Grouch jersey.


At lock 15, we stopped and talked to the lock keeper. He gave us good advice about the trail ahead. He said that the next stretch was nice, but that there was a really bad mud hole stretch.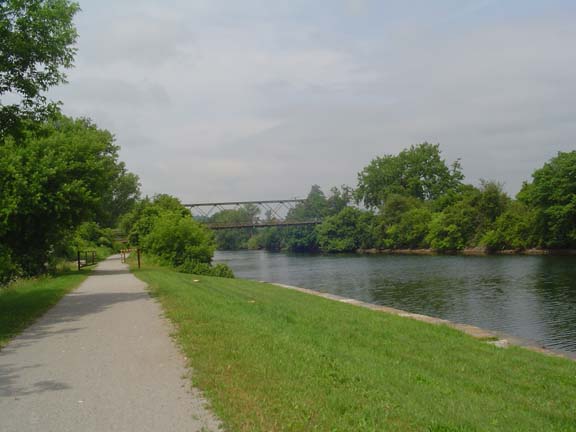 Very little of the path was this nice.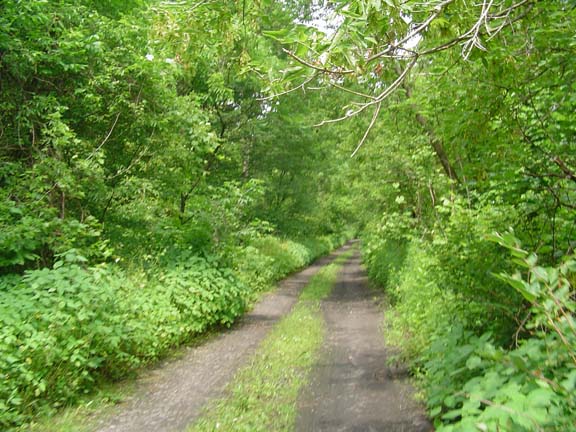 The mud hole was actually way worse than this.


Eventually we got to Little Falls and had lunch at a deli down by the canal. I'm not sure where the falls are. Maybe they are too little to see.


Are these the little falls?


We pretty much stayed on the road the rest of the way. It's faster that way. Also, there wasn't a trail.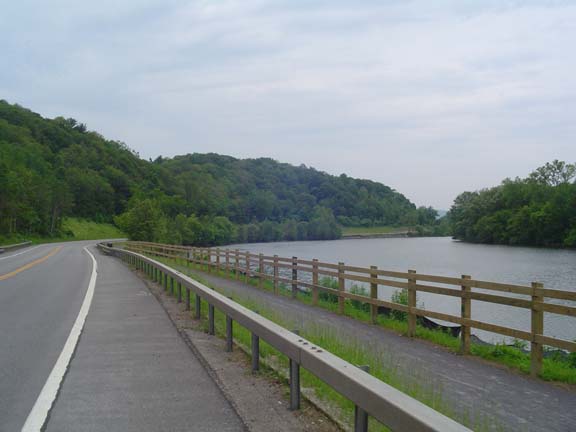 Except here.


In Frankfort, they decided to turn their main street into a poor quality dirt trail. That was really annoying.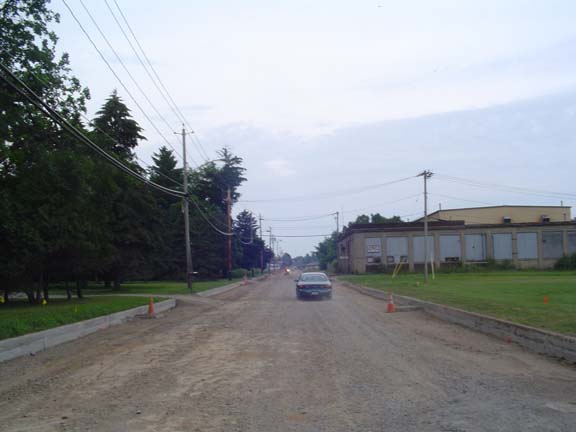 Main Street, Frankfort.


On the home stretch we met up with a couple coming in the opposite direction on a tour of the canal. We exchanged route information. They probably talked me out of riding through downtown Syracuse tomorrow.

It was just a few more miles to Utica and the Best Western. We ate dinner at a steak place called Delmonico's. Kevin ate an entire 24 oz. "Delmonico" steak. I had linguine. Tomorrow we ride to Weedsport.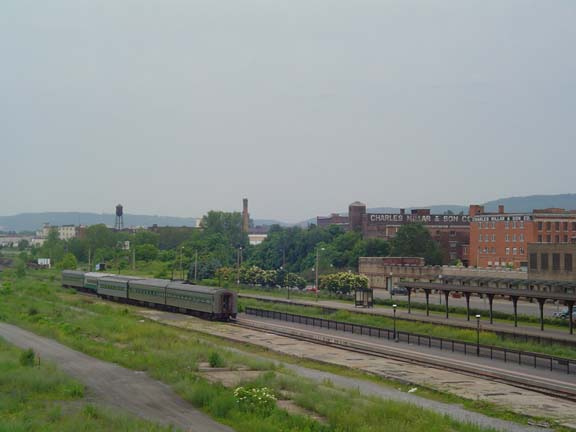 Your moment of industrial decay.
---
Previous | Next

---
"Erie Canal (and more!) Tour 2006" Copyright © 2006 By Bob Clemons. All rights reserved.