Blue Ridge Tour 2007
Washington, DC to Chattanooga, TN
26 May - 10 June 2007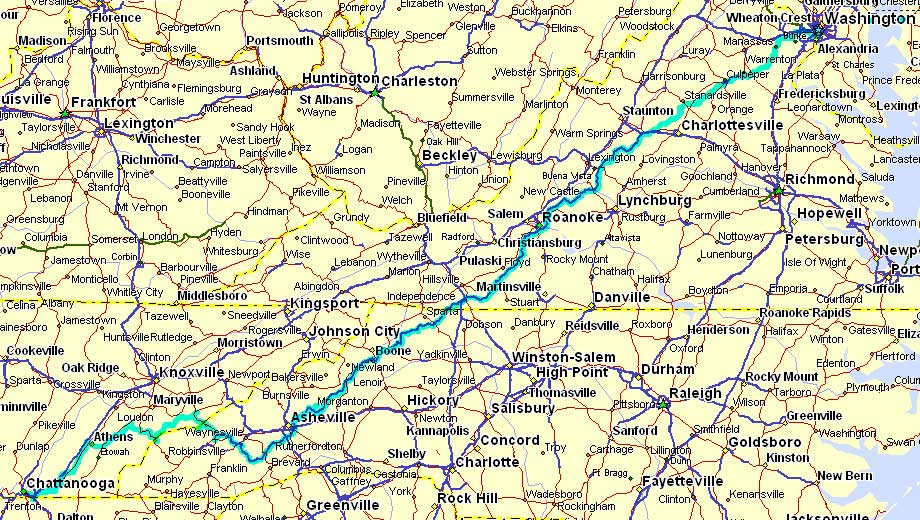 ---
The Plan
Ride from Washington, DC to Chattanooga, TN, mostly on the Blue Ridge Parkway.

First, two days escaping from Washington, DC and climbing up to the northern end of the Parkway at Rockfish Gap. Then about a week or so on the Parkway until reaching the end at Cherokee, NC. Then a couple of days in Great Smoky Mountains National Park and then two more days to Chattanooga.

Kevin (from the Skyline Drive ride of 2003 and 2006 Erie Canal Ride) will be riding with me for the first week or so. I'll be on my own for a few days, then Linda will fly down and meet me.

---
Next
---
"Blue Ridge Tour 2007" Copyright © 2007 By Bob Clemons. All rights reserved.