Day 1
Saturday, 26 May 2007
Washington, DC to Culpeper, VA
90.6 miles, 7h23m, 12.3 mph
Elapsed Time: 10h28m, Max speed: 27.5mph
Total Climbing: 2857ft, Max elevation: 507ft
Total mileage: 90.6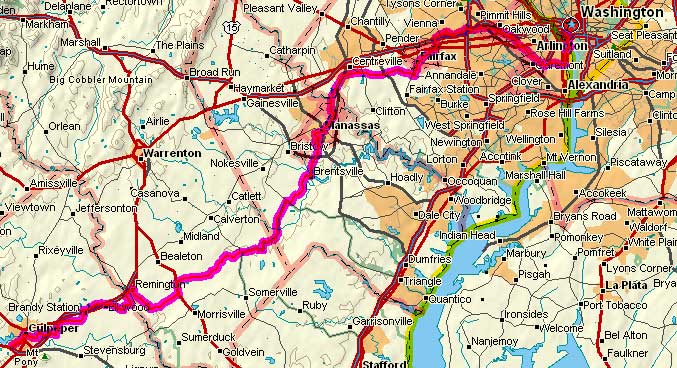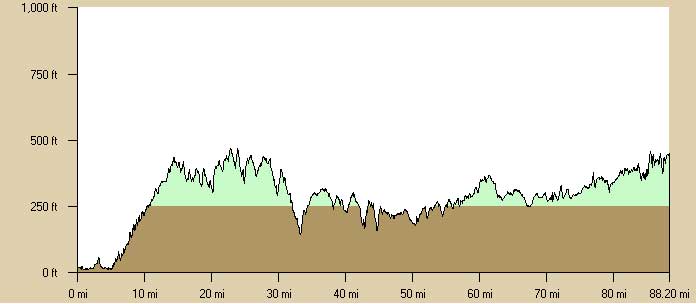 ---

We awoke at dawn. Picked up Kevin. Drove to Potomac Park in Washington, D.C. Then we spent 20 minutes trying to figure out how to install JT's front rack on JT's bike (which was being ridden by Kevin).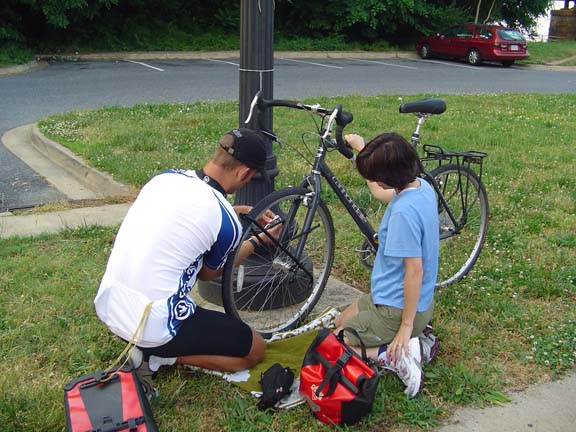 They figured it out as soon as I quit "helping."


So eventually we were ready to ride. The plan: take the slow road to Culpeper. Bob's excuse: out of shape. Kevin's excuse: recovering from the flu.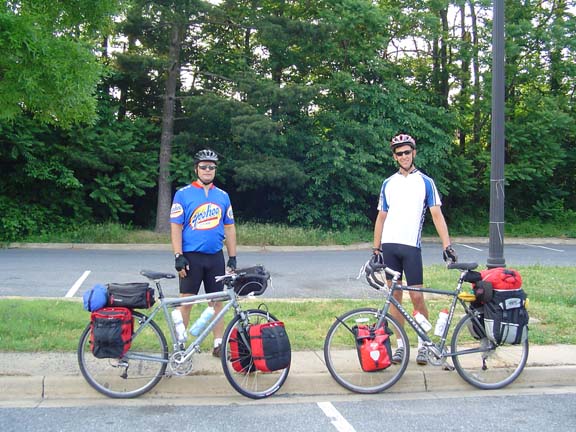 Starting photo: This could be anywhere, but it's a nondescript parking

lot in East Potomac Park. We were too lazy to find a better backdrop.


Eventually we got on our bikes and headed across the river into Virginia. The first 40 miles or so were through the suburbs. Very tedious. Mostly on bike paths and back streets. We stopped in Manassas and grabbed some lunch, which we carried for about five miles before we found a shady spot along the road to eat. A Manassas city cop stopped and checked to see if we were okay. That was nice of him.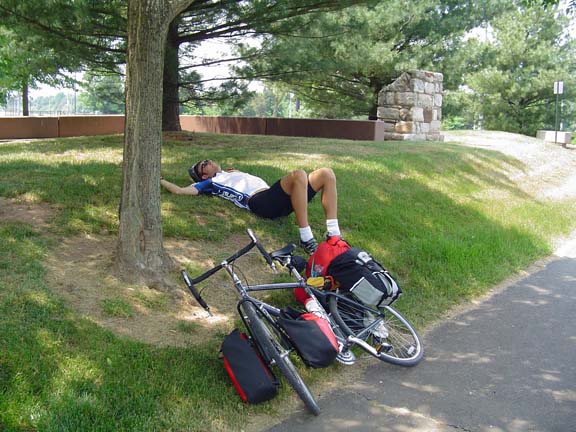 Kevin was tired.


It was pretty hot, but we were cooled by a light headwind. I didn't know the wind could come from the southwest.

Eventually we escaped the suburbs and reached the country. The terrain went from up and down to merely rolling. But we had been on the road for a long time and we were getting tired, so we didn't really appreciate the scenery. Fortunately, there seems to be a country store at every intersection in Virginia, so we never lacked for drinks. We didn't see many other cyclists on the road. One rider we met at a country store told us that all her friends were up on Skyline Drive.


Typical scene.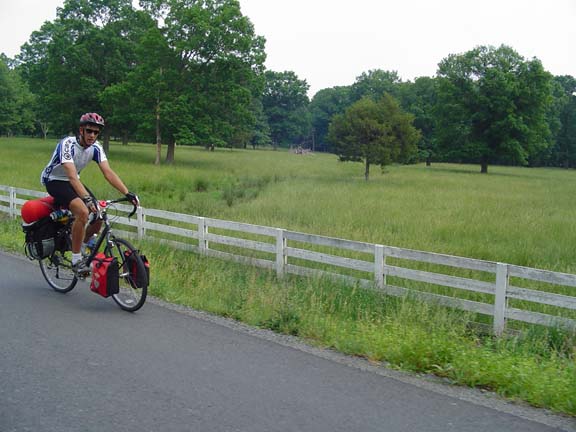 Another typical scene.


Finally, we lurched into Culpeper. But just as we were approaching the town center...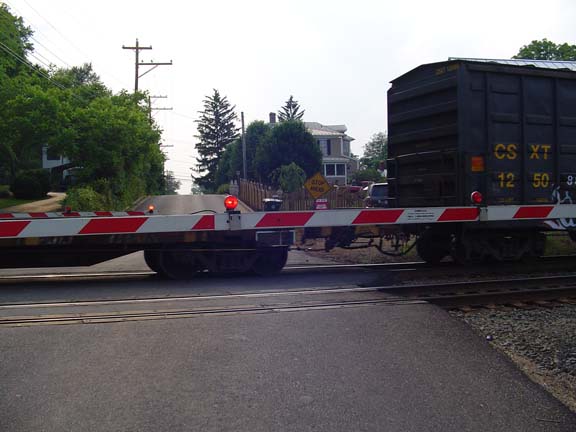 What are the odds?


Two miles later we rolled up to the Best Western. This place has a restaurant so we had steaks.

I doubt that we will have Internet access again until we reach Roanoke on Tuesday, so there may be no new reports until then.

---
Next
---
"Blue Ridge Tour 2007" Copyright © 2007 By Bob Clemons. All rights reserved.