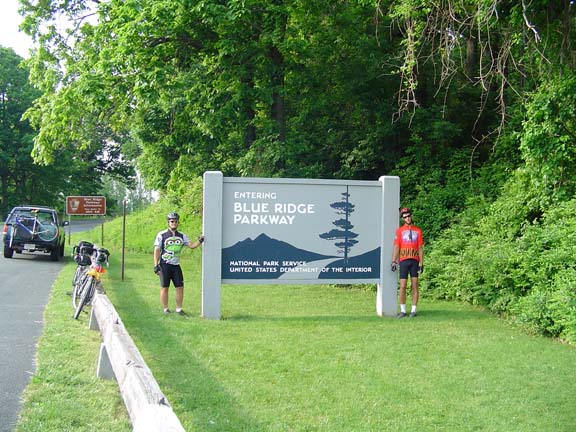 And we took a picture.
Linda saved us even more trouble by staying with us for several hours and carrying our gear. Then she brought us food when the restaurant at Whetstone Ridge was closed (permanently). Then she brought us dinner and breakfast food in case the restaurant at Otter Creek was closed. I don't know what we would have done without her, but we certainly would have been hungrier and thirstier and heavier.
So we rode and we rode and it was hot and we thought is was going to rain but it didn't.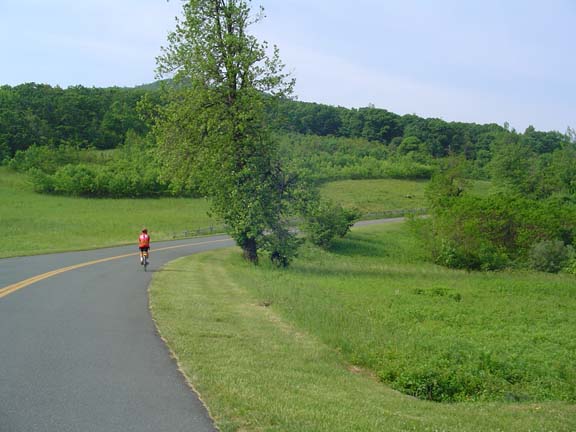 Typical scenery.
We saw very few wild animals, probably because of the near constant stream of noisy motorcycles on the road. The most exciting nature moment was seeing a dung beetle tirelessly rolling his ball of dung down the Parkway. This nature moment ended badly, however, when the beetle went crunch under Kevin's back wheel. He tried to swerve, but it was too late.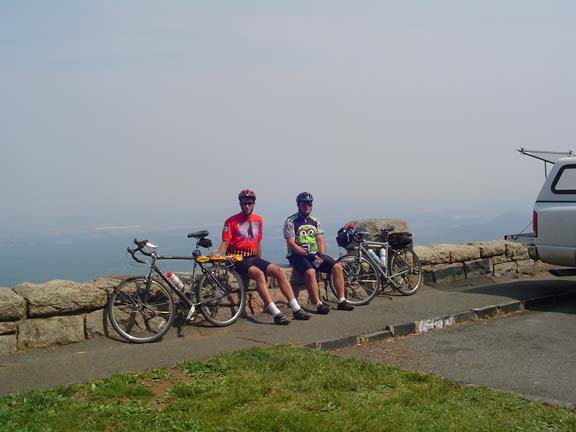 Looking sad because Linda was leaving.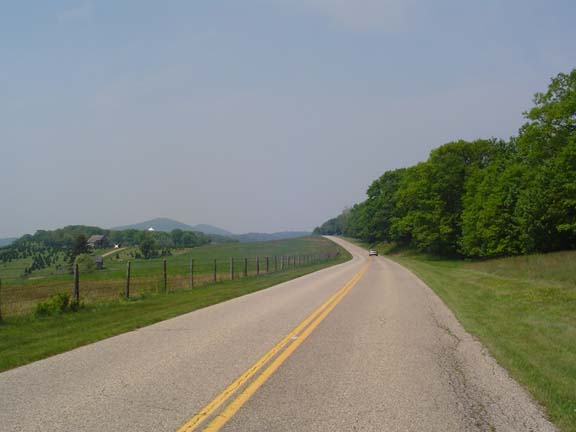 Umm.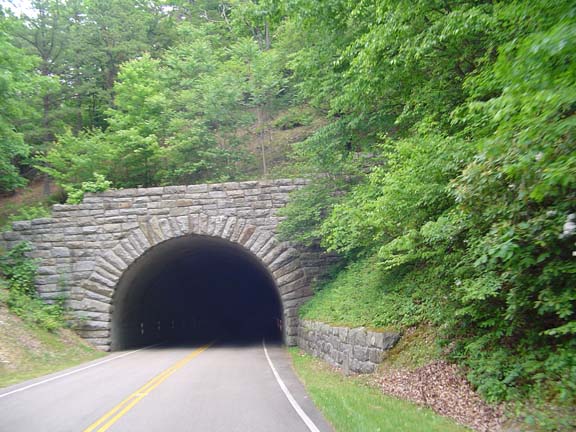 The only tunnel on the Parkway in Virginia.
I was going about 40mph when I took this picture. Exciting!
Eventually Linda left us with our bags and some extra food. I sent back several items with her that I didn't I would need or were taking up too much space. We only had one major climb with all our gear, then there was an awesome 11 mile descent to the Otter Creek campground. We set up our tents on the little tent pad. Then we ate the food Linda left with us. Then we went to the restaurant (which was open) and ate a second dinner.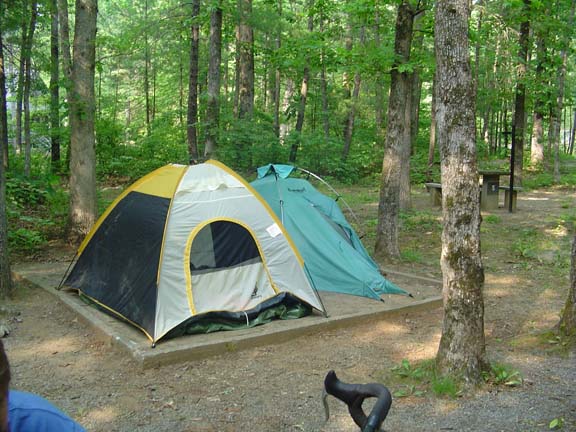 The campsite.
Tomorrow we ride to Roanoke. We should have Internet access.