Day 4
Tuesday, 29 May 2007
Otter Creek, VA to Roanoke, VA
63.9 miles, 6h42m, 9.5 mph
Elapsed Time: 8h59m, Max speed: 41.3mph
Total Climbing: 5413ft, Max elevation: 3781ft
Total mileage: 298.7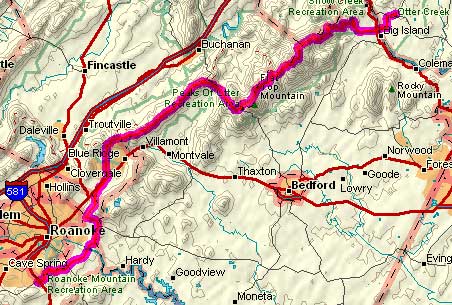 ---

We broke camp at 7:15 and hit the road. The first three miles were an easy descent to the James River Visitor Center (which was closed). We poked around there for a while and then started the big climb. The James River is the lowest point on the Parkway. Apple Orchard Mountain is the highest point on the parkway in Virginia. They are 13 miles apart. The climb is unrelenting. It took us about 3 1/4 hours.


This was somewhere on the climb.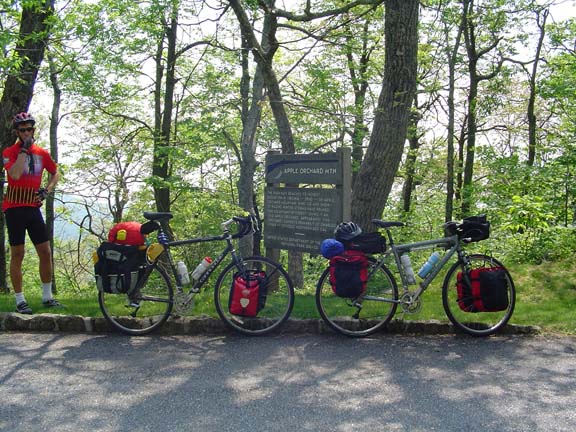 This is the top.
We coasted several miles down to Peaks of Otter where we ate lunch at the restaurant and stocked up on fluids at the camp store. Then it was back to the road.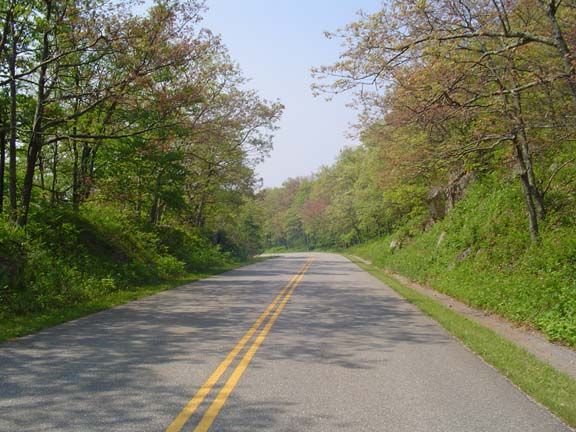 This is the road.
In some places the road ran along the top of a ridge with nice drop offs on both sides.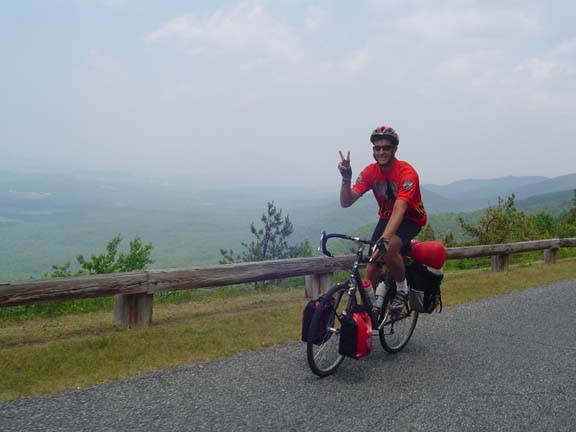 Like here.
Finally we descended into the Roanoke area. The road got worse and he traffic got heavier (apparently the locals use the Parkway as the beltway Roanoke never had). The plan was to get off the Parkway and head into town to the Quality Inn. But the traffic on the road leading to town was way too heavy and way too fast and there was way too little shoulder. So we checked in to a more economical place near the Parkway. They did my laundry. It's all working out.
Tomorrow is Kevin's last day on the road. The planned destination is Meadows of Dan.
---
Next
---
"Blue Ridge Tour 2007" Copyright © 2007 By Bob Clemons. All rights reserved.