1856 Map of Dresden, showing residents.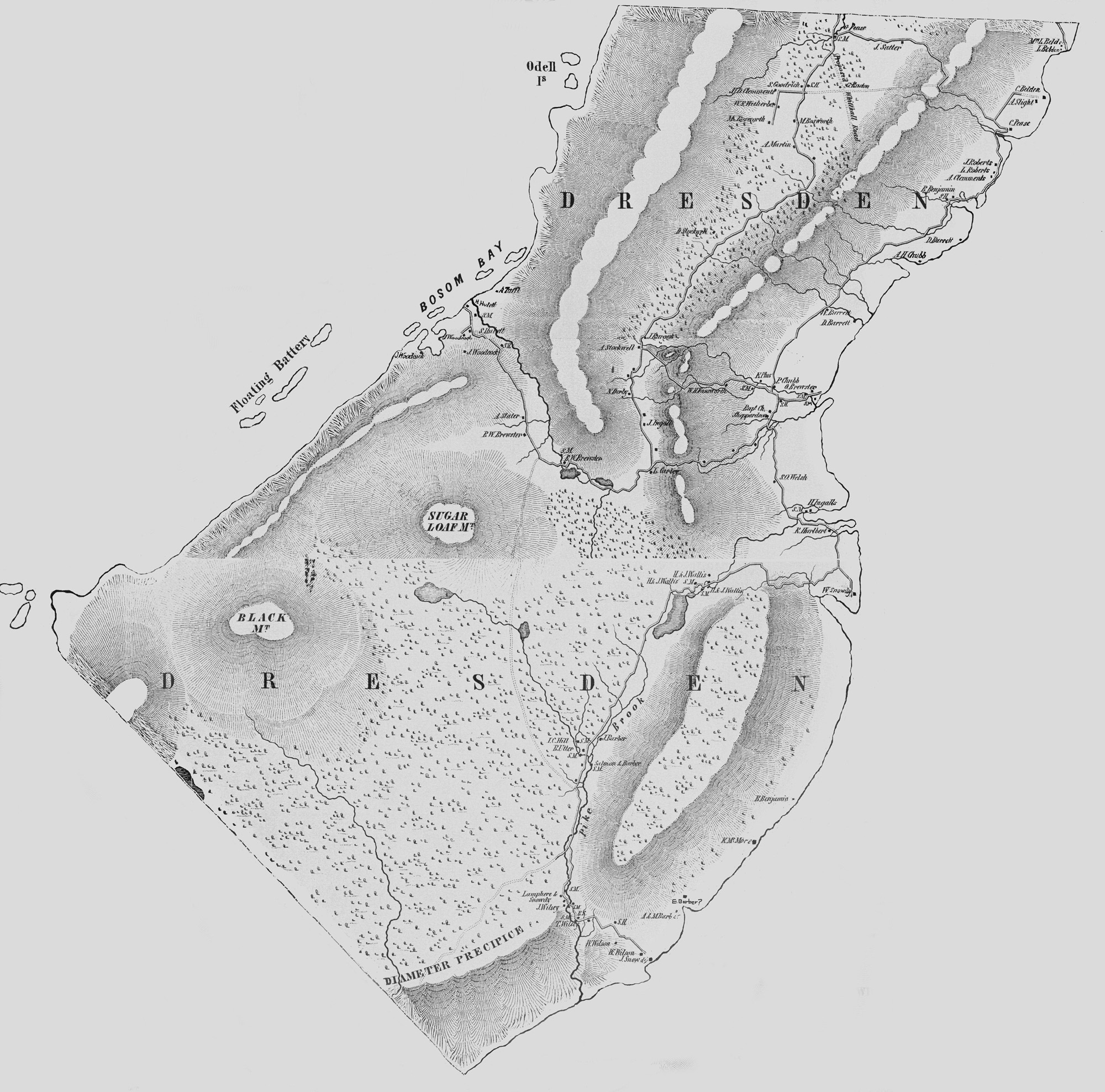 This map came from a portion of an 1856 map of Washington County on file at the Library of Congress. Naturally, the Town of Dresden was split between several sheets. I made high-quality photocopies of the sheets, then brought them home and scanned them at high resolution. Then I pieced the images back together and touched up around the edges.

---

Copyright © 2004 By Bob Clemons. All rights reserved.