Day 3
1 June 2003
Leesburg, VA to Millersville, MD
82.3 miles, xhxxm, xx.x mph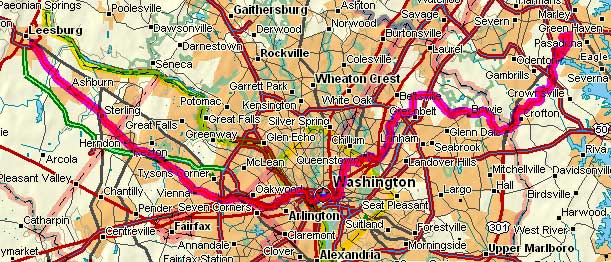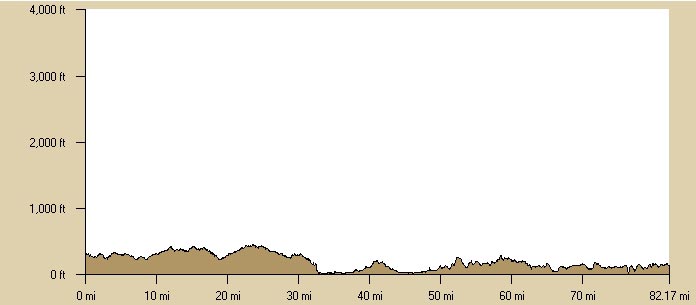 ---
The first 35 miles were down the W&OD and Custis Trails into Washington, DC. It was cloudy and a bit cool, but we had a tremendous tailwind.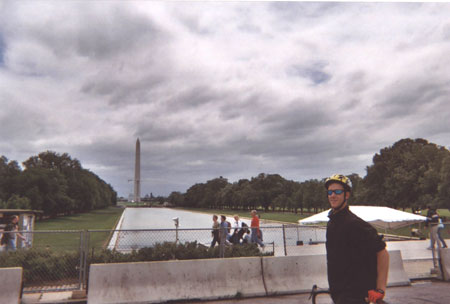 Looking east from the Lincoln Memorial...oh and there's KG.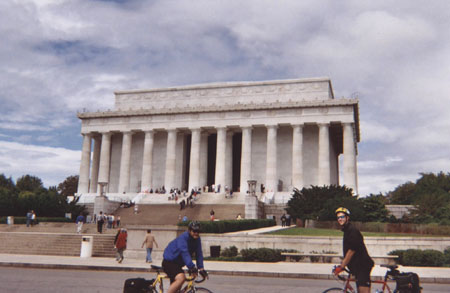 Looking west from the same spot...and there's KG again.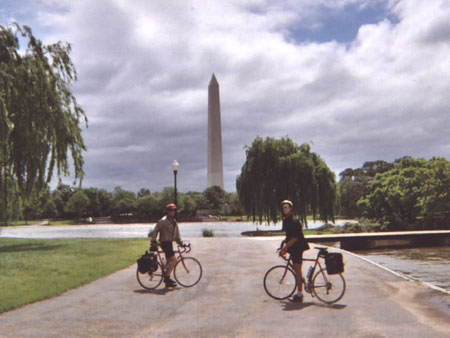 Getting closer to that giant spike. KG's in all the pictures.
We ate lunch outside at the Old Post Office. The wind was really whipping between the buildings and it was quite cold. Our route took us out of DC to the northeast without incident, where we picked up the Northeast Branch Trail. Eventually we reached Greenbelt, where we climbed under a gate to enter the Beltsville Agricultural Research Center. From there it was Bowie, then Crofton, then home. Then this terrible picture at Baldwin's Corners.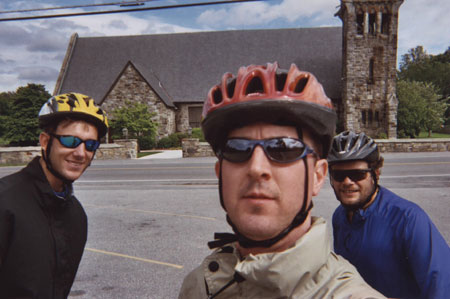 Looks like JT needs a shave.
---
Intro | Day 1 | Day 2 | Day 3