Day 3
Monday, 12 October 2009
Frederick, MD to Millersville, MD
62.8 miles, 5h31m, 11.4 mph
Elapsed Time: 6h55m, Max speed: 30.5mph
Total Climbing: 4163ft, Max elevation: 861ft
Total mileage: 189.4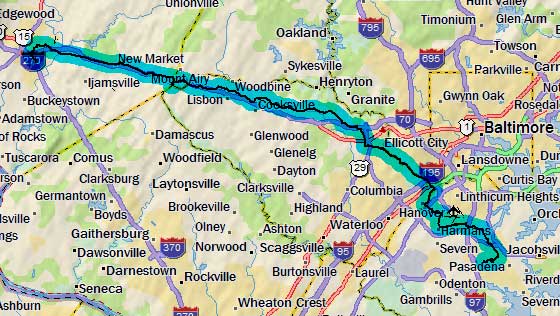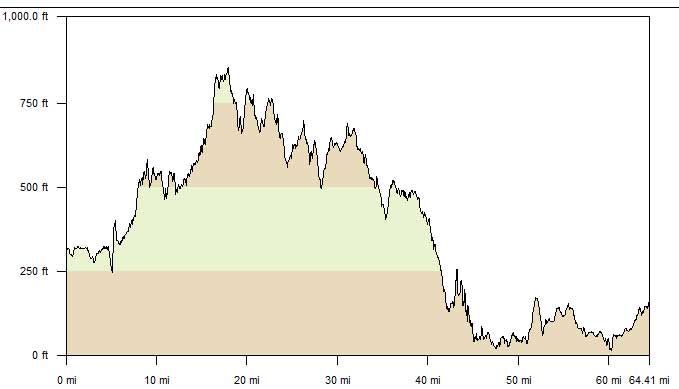 ---

When we stumbed out of the Holiday Inn Express to begin day three, we immediately felt that something was different. What was different was that it was really, really cold. Not really, really, really cold; but when you are only prepared for mild cold, really, really cold feels just like really, really, really cold. So we put on our jackets for the long climb to Mount Airy.

On the long grind I amused myself by pointing out each of the original National Road milestones that still appear every mile along MD144. It was compelling.

Finally, after one last nasty little climb, we cooly rolled into Mount Airy and stopped at a convenience store to warm up.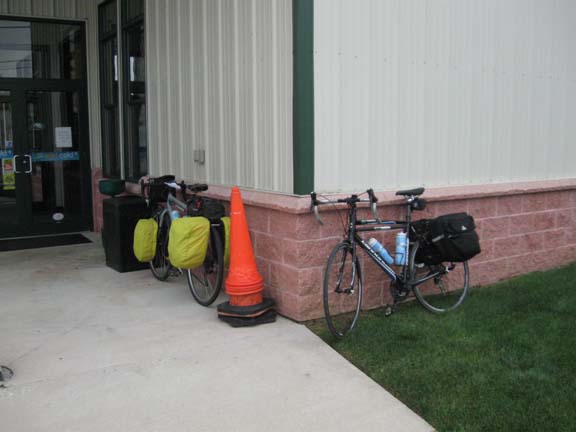 Back in the good graces of traffic control devices, we left our bikes in the care of this stack of cones

while we warmed up in Mount Airy.


After consuming some nice warm coffee, we rode across town to our favorite gas station in all of Mount Airy: Mount Airy Shell. Earlier this year we spent a memorable lunch break learning about the various payment methods accepted by that fine establishment's automated car wash. Yes, those were good times. Good times.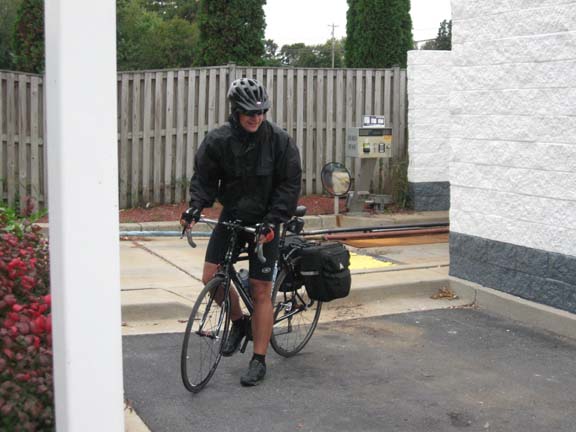 Mr. Balint fondly remembers Mt. Airy Shell's car wash and its
myriad payment methods.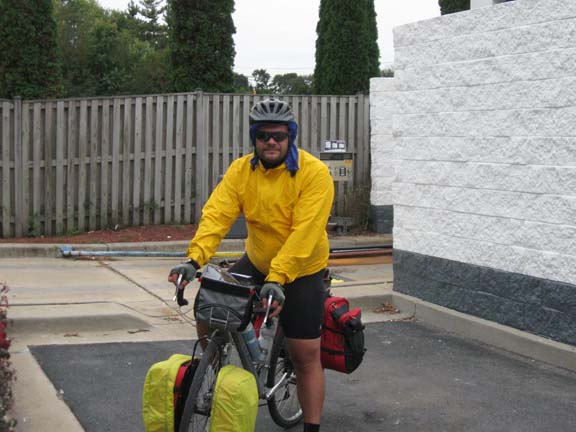 We were listening, but the machine was strangely silent this day.


From Mount Airy it is mostly downhill to Ellicott City, and after an hour or two we found ourselves consuming some kind of sammich at a little joint in that fine town. Then it was on to Patapsco Park.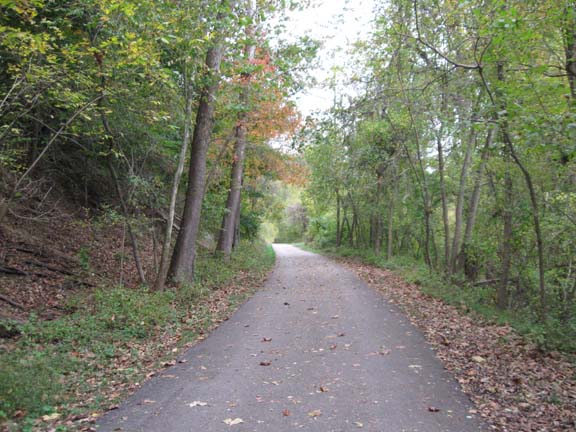 Patapsco Park looked slightly more foliagey than usual.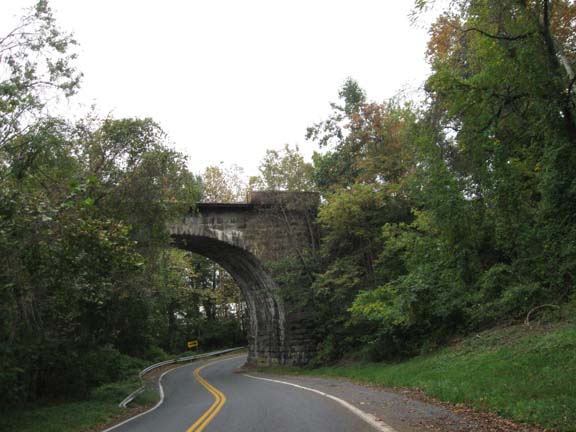 Riding under the Thomas Viaduct: built in 1835 and still the world's largest
"multiple arched stone railroad bridge with an arc."
There's a lot more of it to the left.
From there is was an easy ride in the crappy cold until we got back to my house.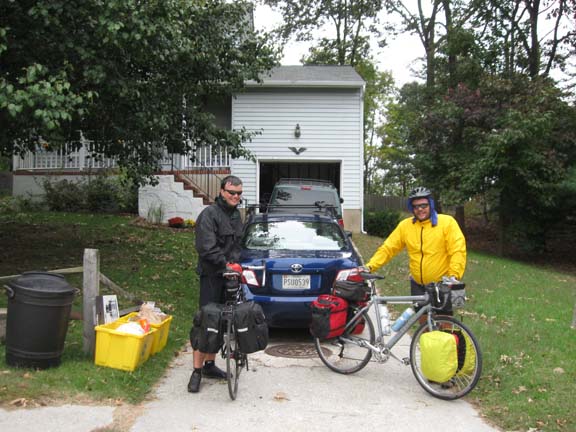 And Linda took another picture. Apparently Tuesday is trash and recycling day.
---
Next

---
"'Round DC 2009" Copyright © 2009 By Bob Clemons. All rights reserved.