Ozarks Tour 2016
New Orleans, LA to Kansas City, MO
10 June - 4 July 2016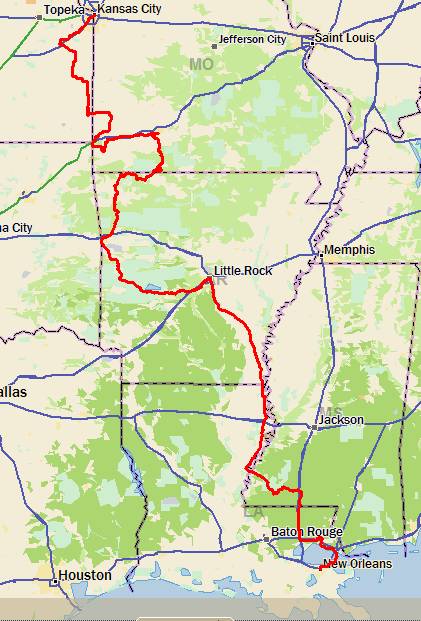 ---
The Plan
New Orleans to Kansas City--two of the great cities of jazz. But most of the ride will be through the Mississippi River valley, the Ozarks, and the plains of eastern Kansas. And I'll even go to Branson. Yes, Branson.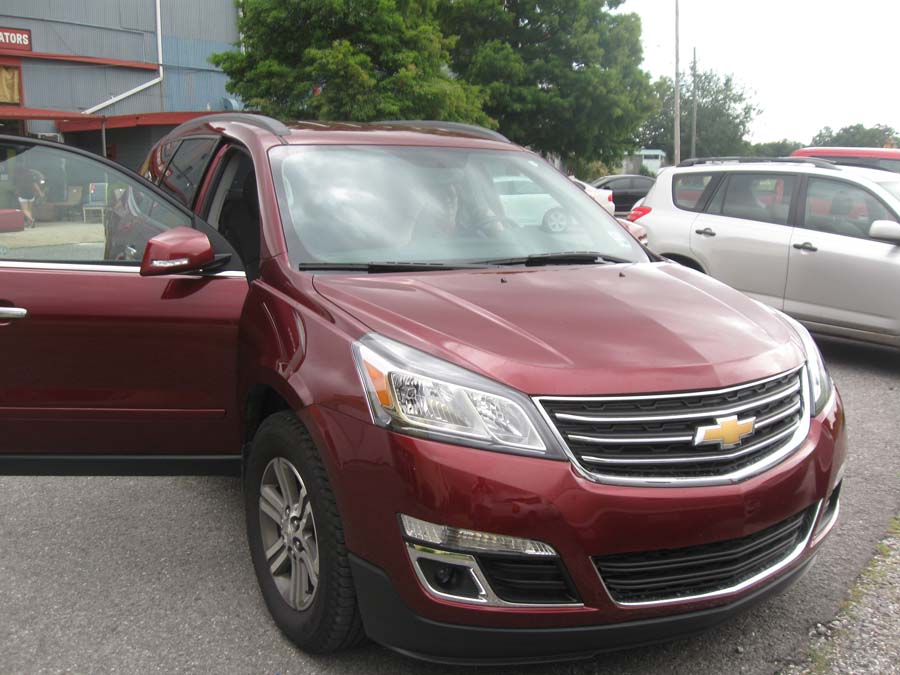 We took an early flight to New Orleans, rented a huge SUV, and drove over to Bayou Bicycles. I thought it might have been the
same place I used in 2008 when I finished my tour in New Orleans, but it wasn't.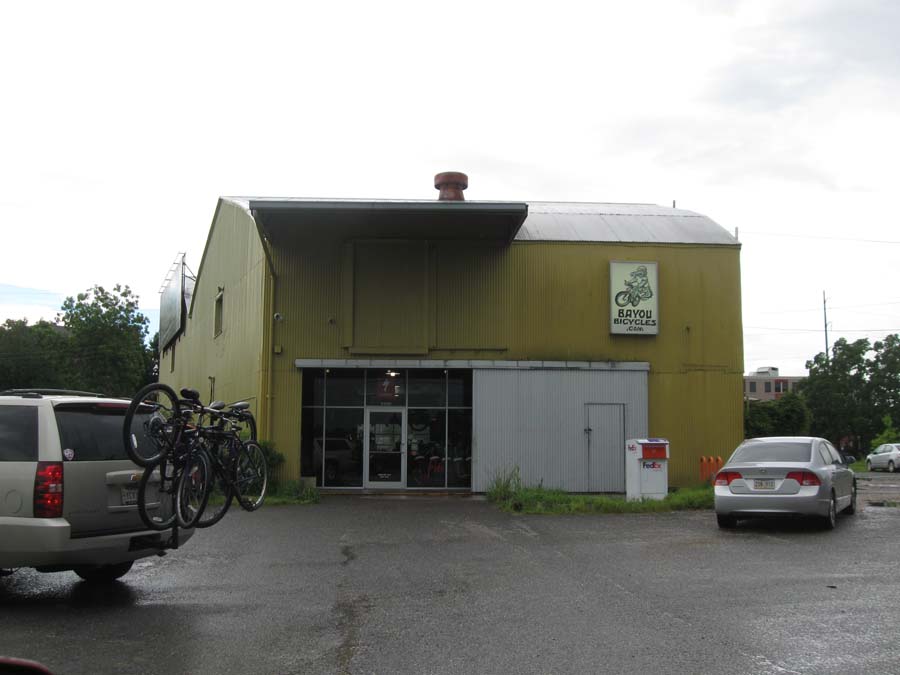 At least I don't think it was.
While we were there it started raining really hard. Eventually Linda backed the SUV up to the door and we loaded the bike in the car.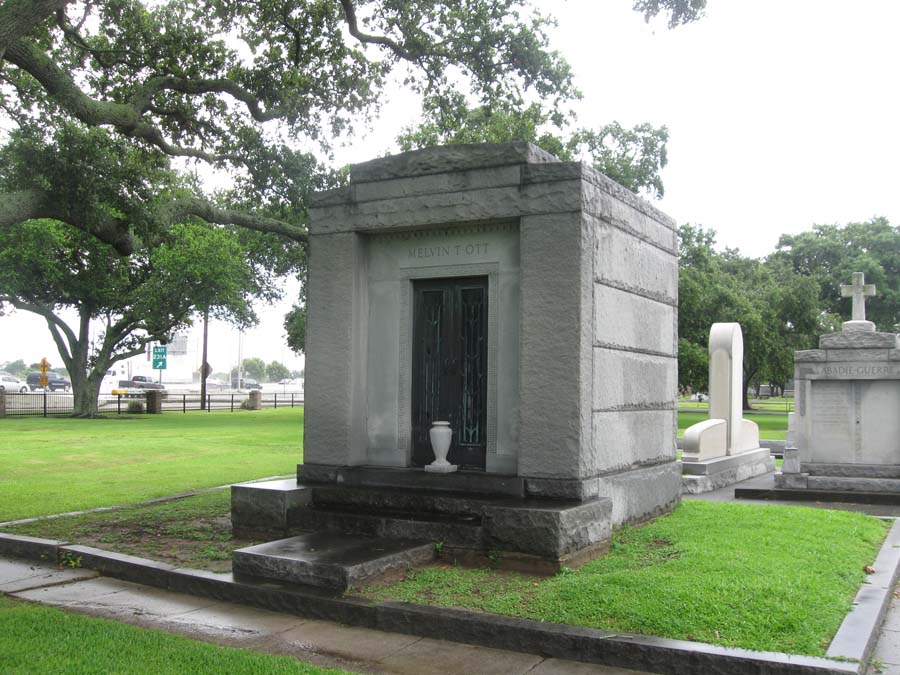 We drove around town a bit and naturally ended up at the Matarie Cemetery, where we visited Hall of Famer Mel Ott.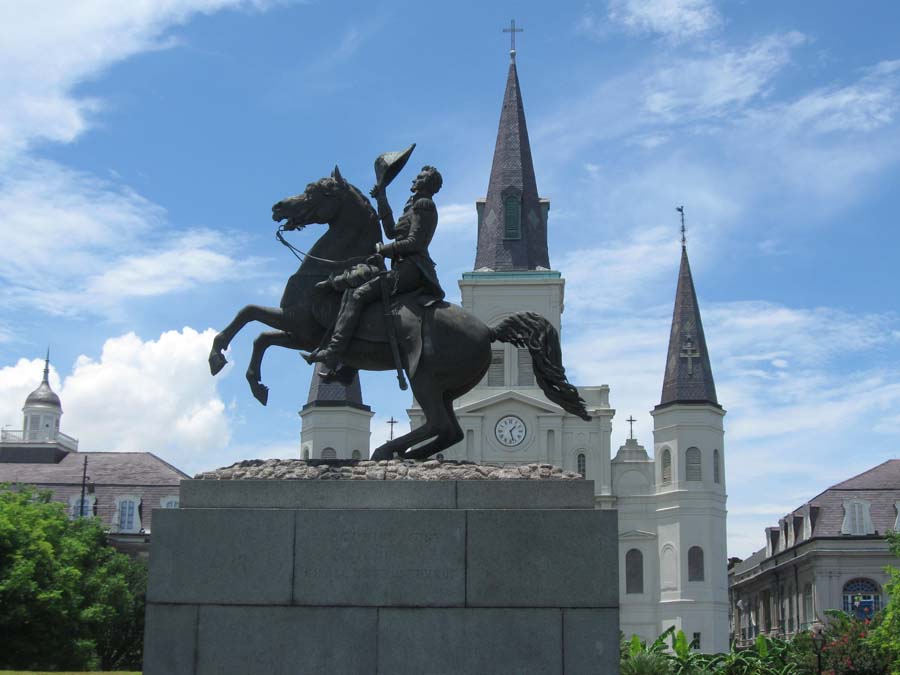 Then we drove down to the French Quarter for lunch, and to see General Jackson.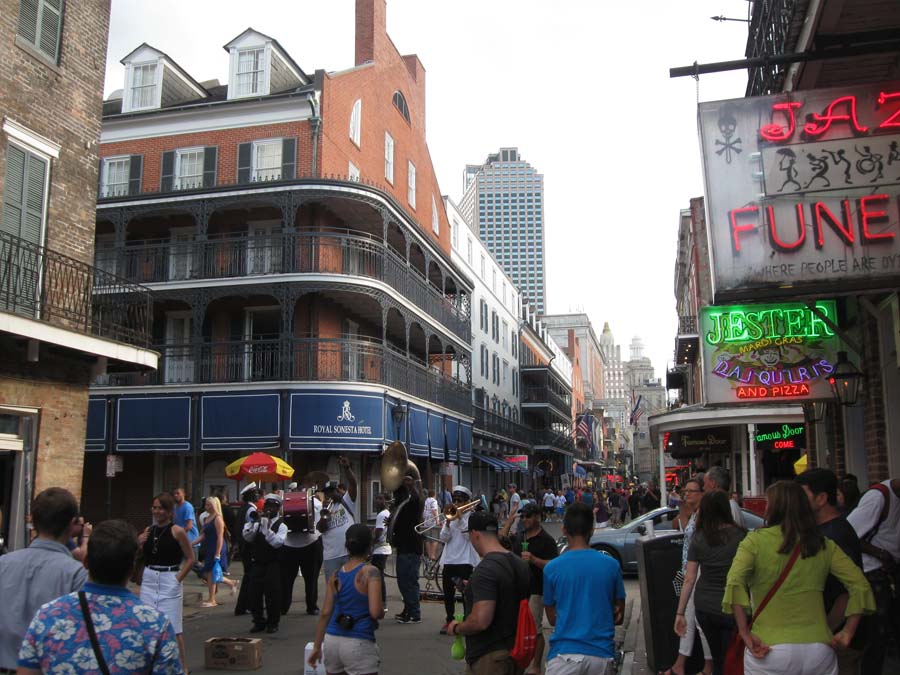 We checked in to our hotel (The Roosevelt--a Waldorf hotel I booked with points) and then we ventured out. We started with cocktails at
the Sazarac bar in the hotel. Then walked down Bourbon Street. It was only 5pm, but already it was starting to get crazy. Good thing we are old, so we didn't
have to stay out late.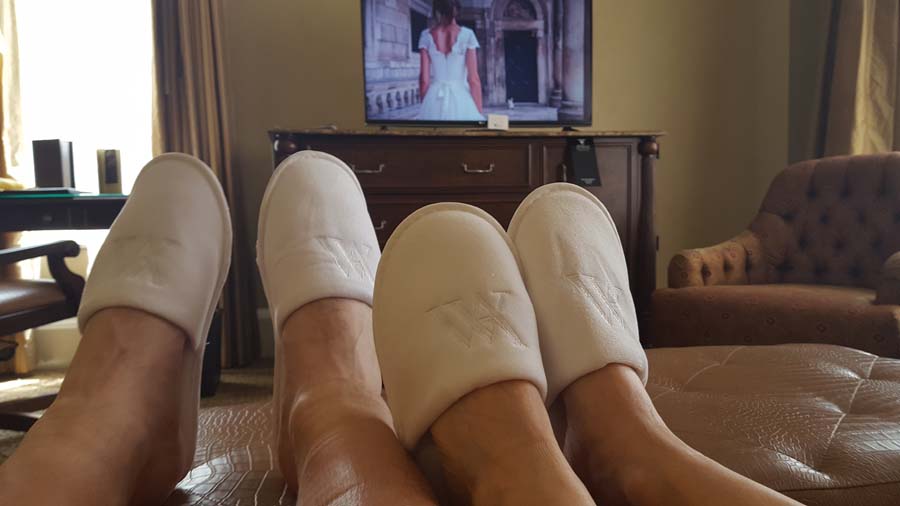 We returned to the hotel for dessert. And we tried on the Waldorf slippers.
I start riding tomorrow.
Beer: Stella Artois

---
Next
---
"Ozarks Tour 2016" Copyright © 2016 By Bob Clemons. All rights reserved.