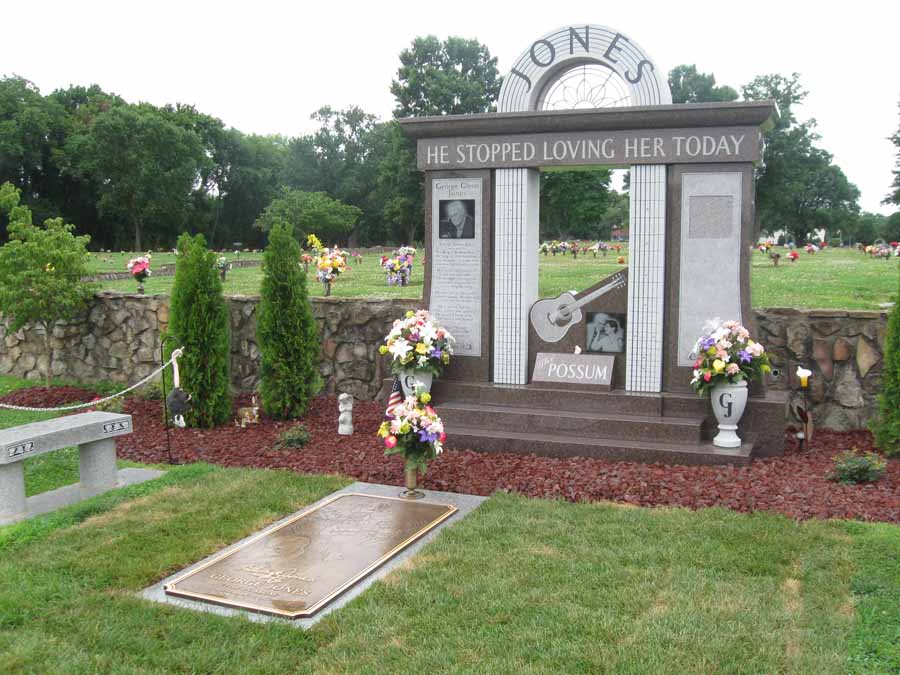 Last day in Nashville. Off to visit Woodlawn Cemetery--final home of many country music greats. Here's George Jones.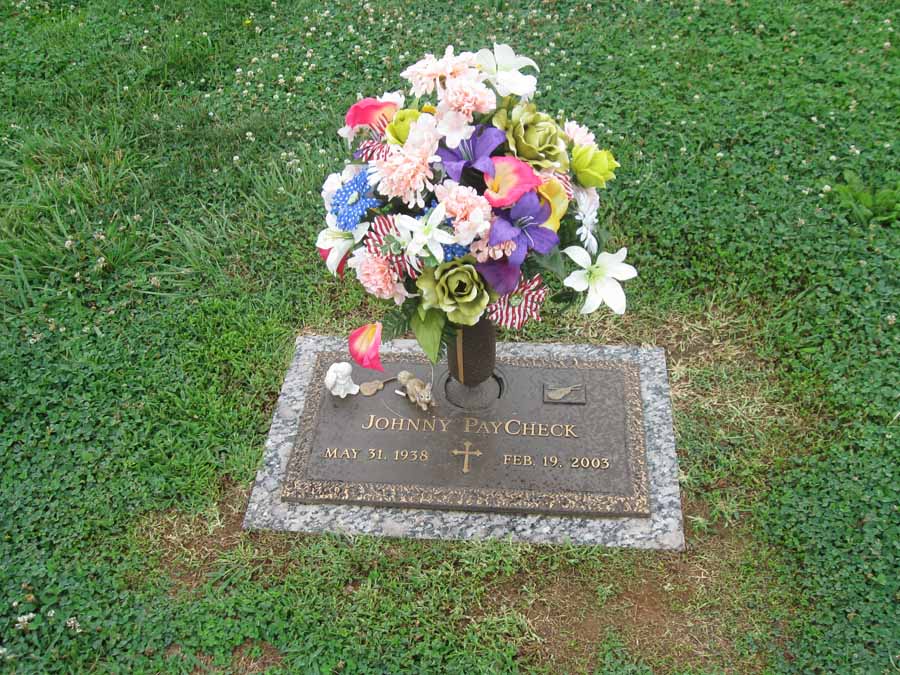 And Johnny Paycheck. I read somewhere that George Jones paid for Johnny's plot because Johnny couldn't afford it.
Maybe if he hadn't taken his job and shoved it.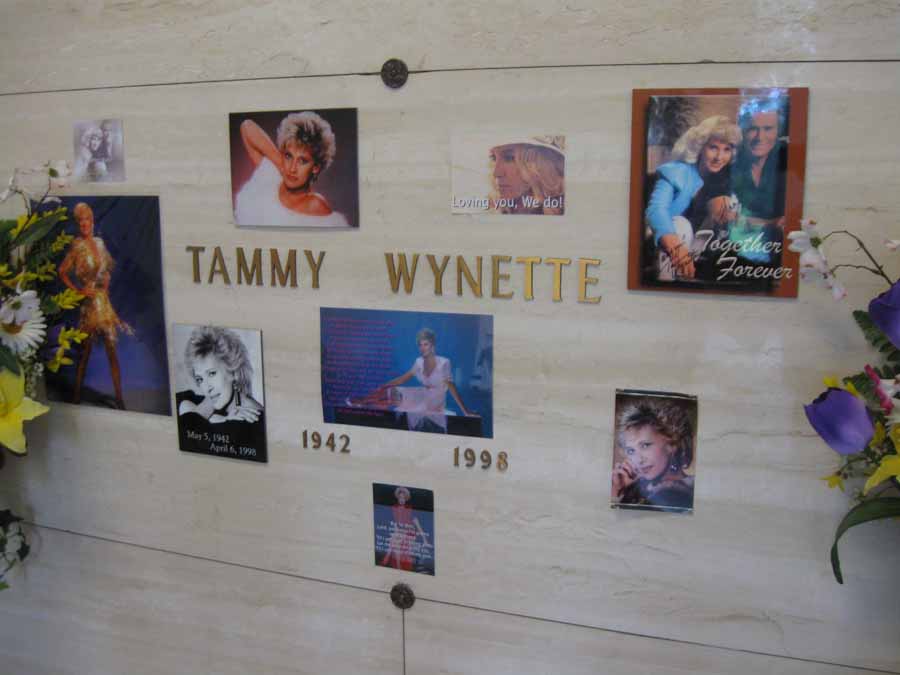 Many of the graves in the mausoleum are decorated with keepsakes from family and fans and friends.
Dobie Gray was the last grave we visited before it started raining too hard. We couldn't get to England Dan Seals. Next time.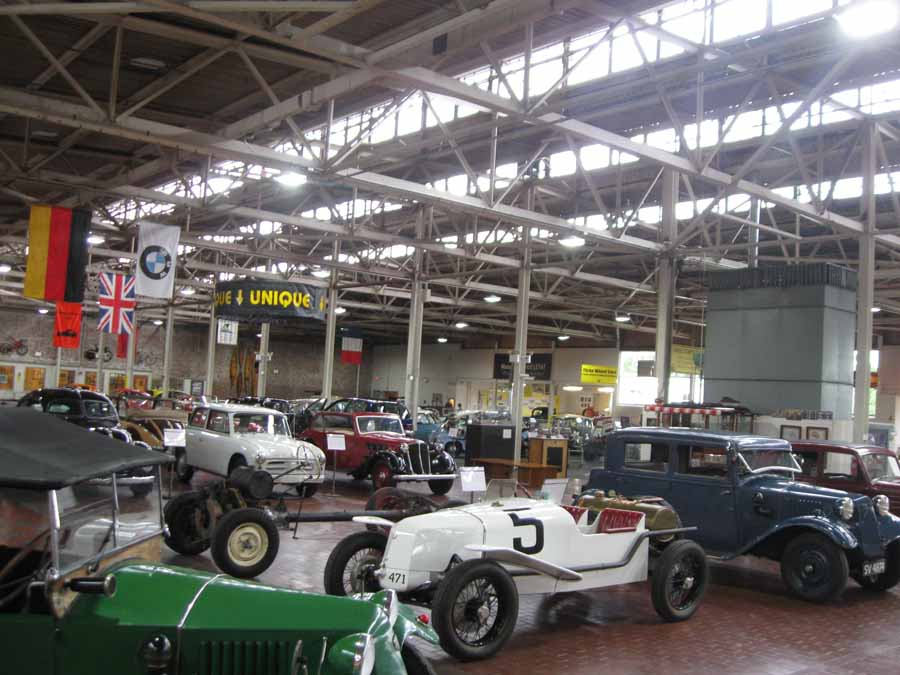 Leaving the cemetery for indoor fun, we visited the Lane Motor Museum.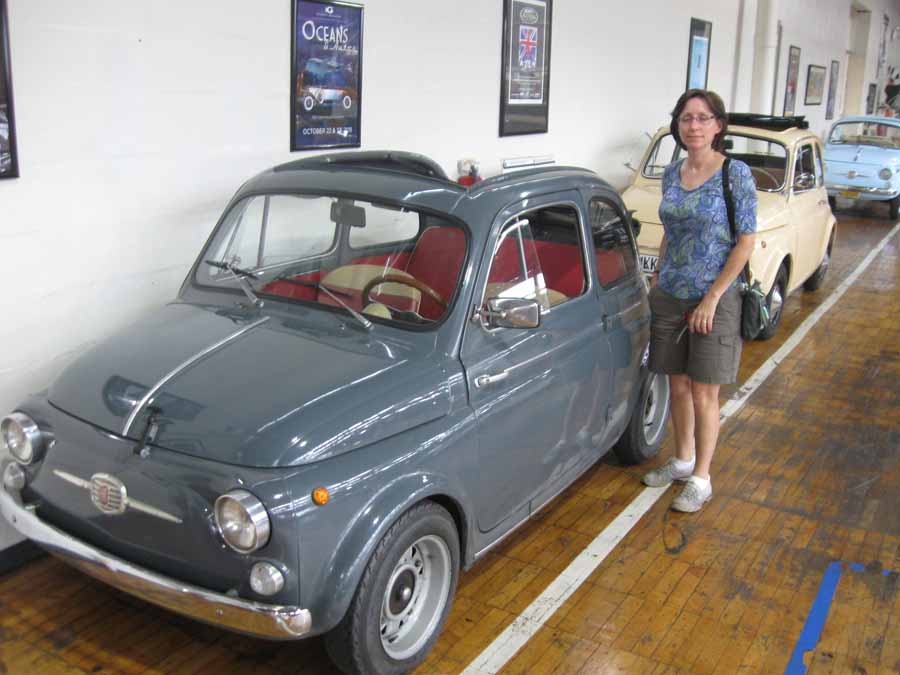 Most of the cars are European and odd. Linda towers over this Fiat.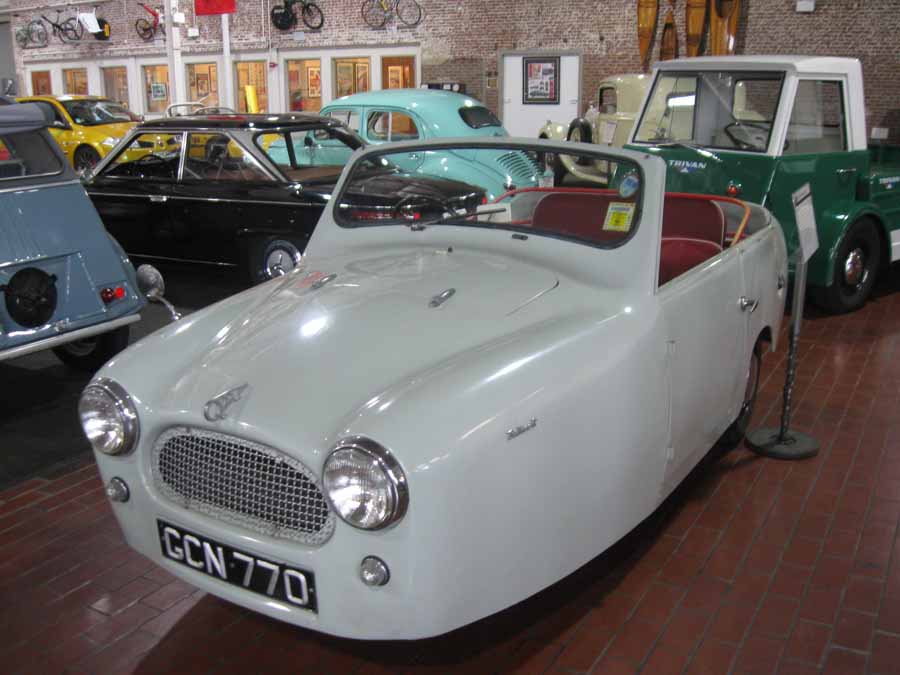 I believe this is a Reliant Regal--predecessor of the Reliant Robin. Considering how easy it is to roll one
of these over, I'm not sure I would want a convertible.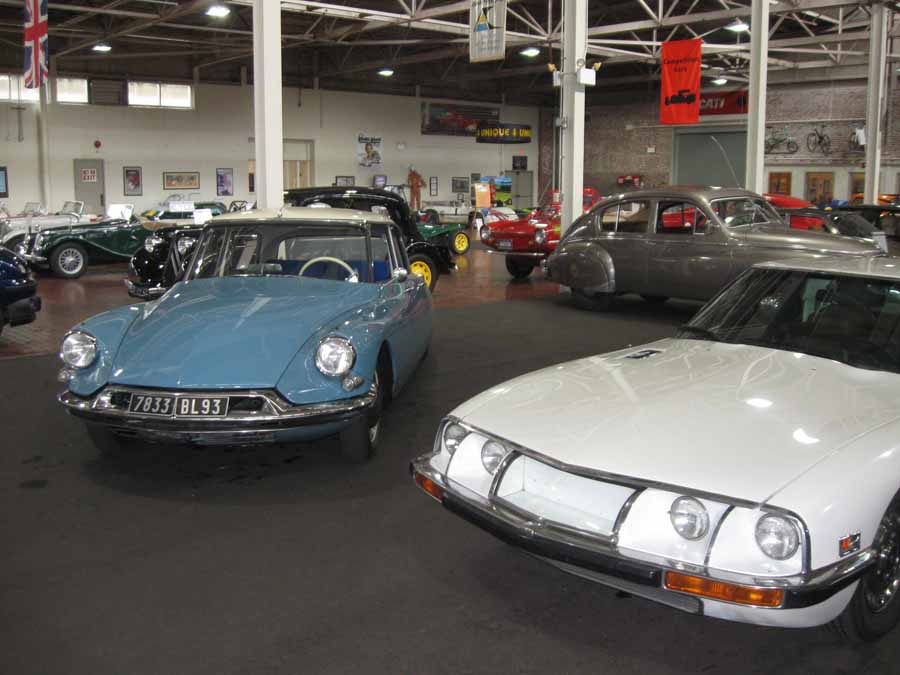 Some of the more normal cars in the collection: Citroens.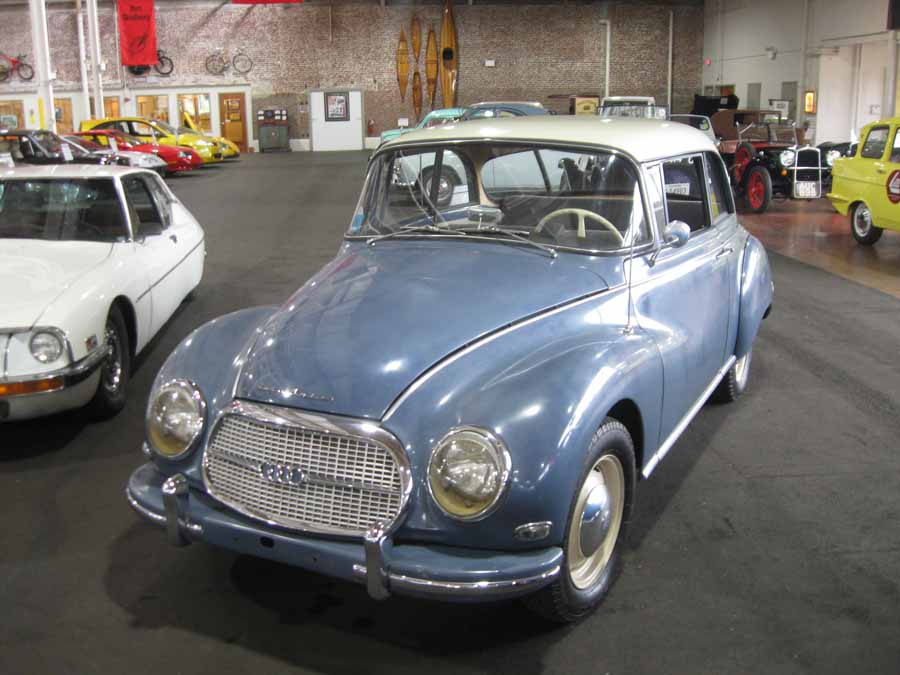 This is an Auto Union--the early Audi.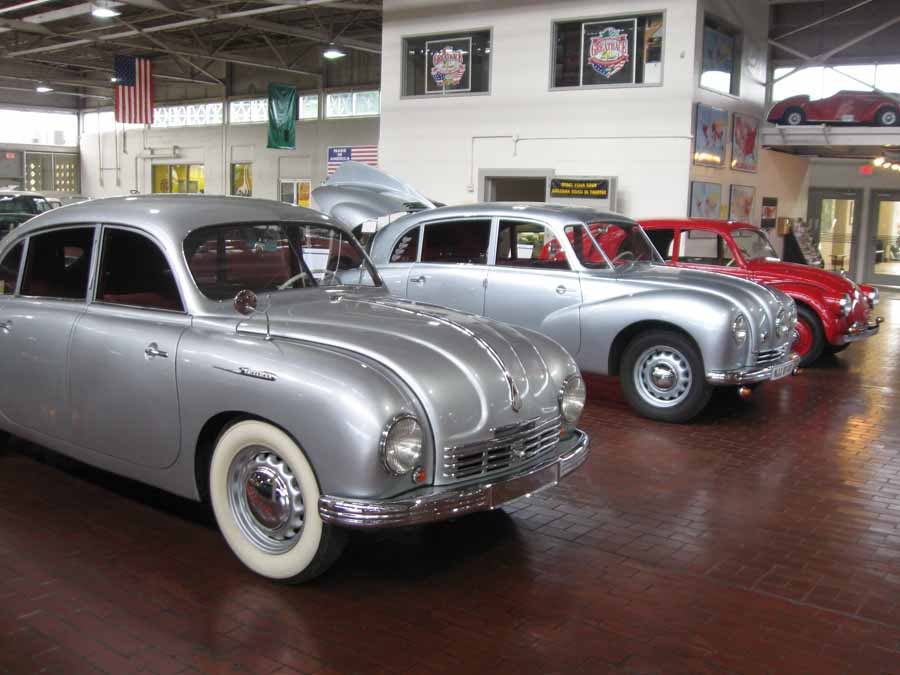 The current featured make is Tatra--a Czechoslovakian car--the third oldest car maker in the world.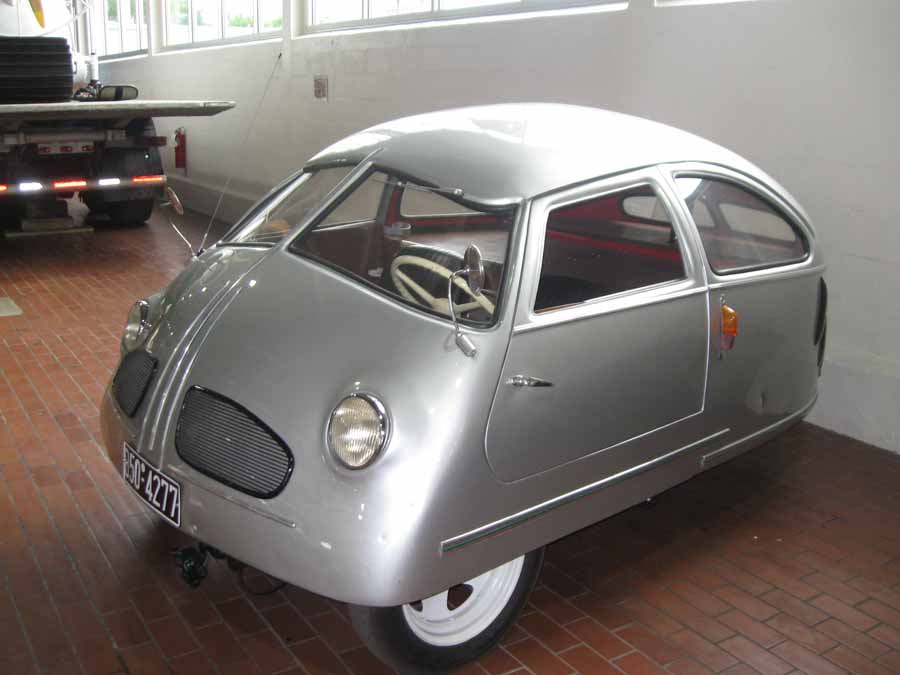 They also have a significant collection of micro cars and oddities--like whatever this is.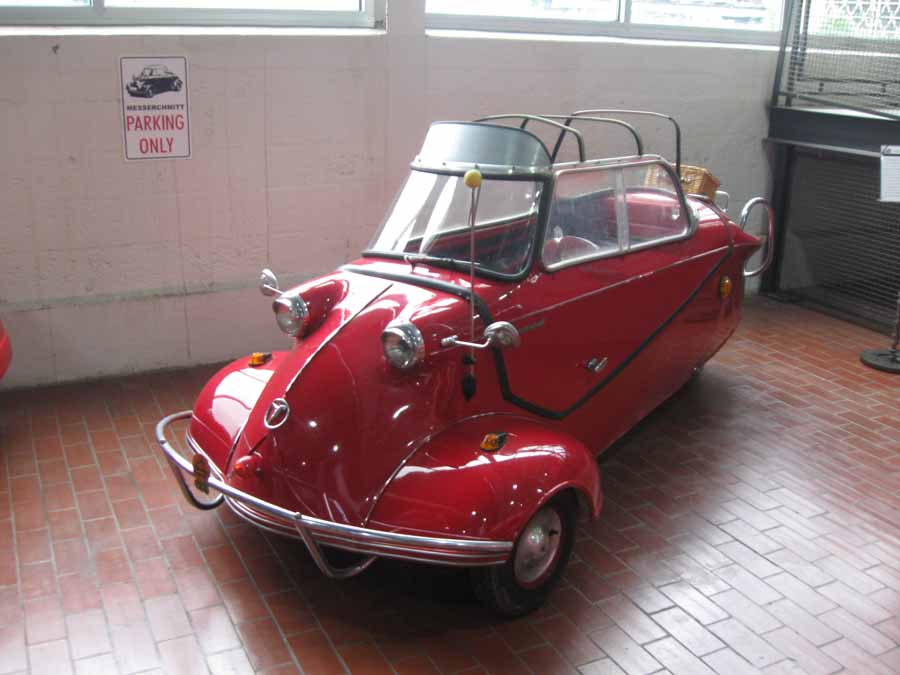 This Messerschmidt is the museum's mascot.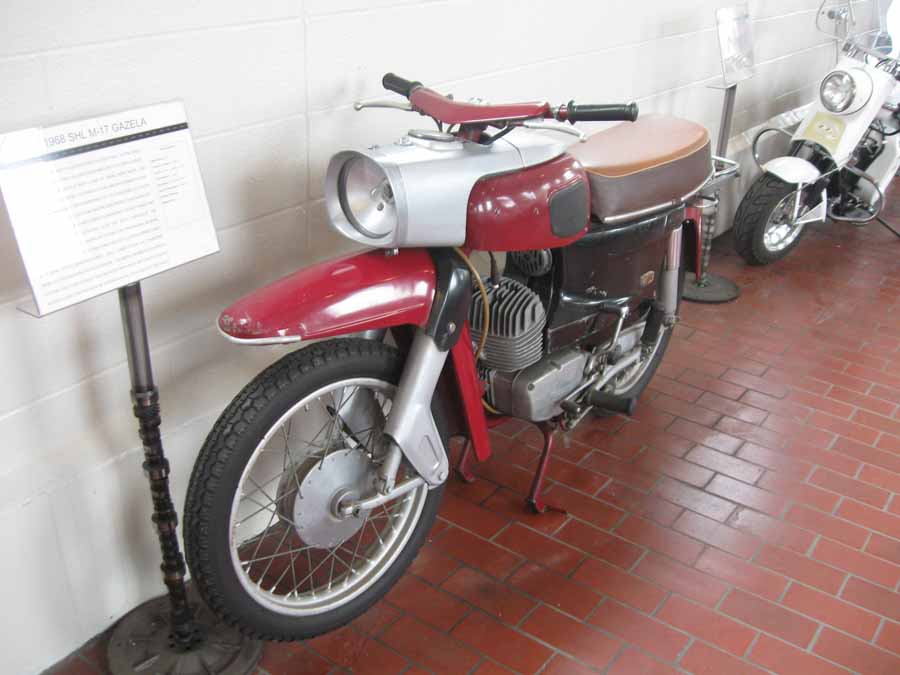 They have a small motorcycle collection that includes this 1968 SHL M-17 Gazela from Poland.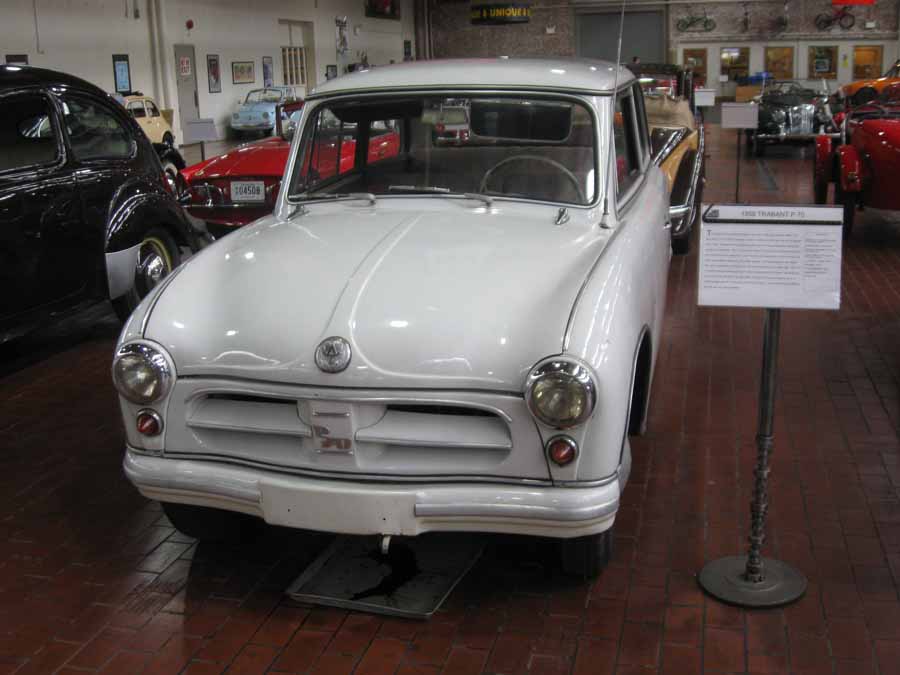 A 1958 Trabant from East Germany. You can tell it's East German by the spectacular way it leaks oil.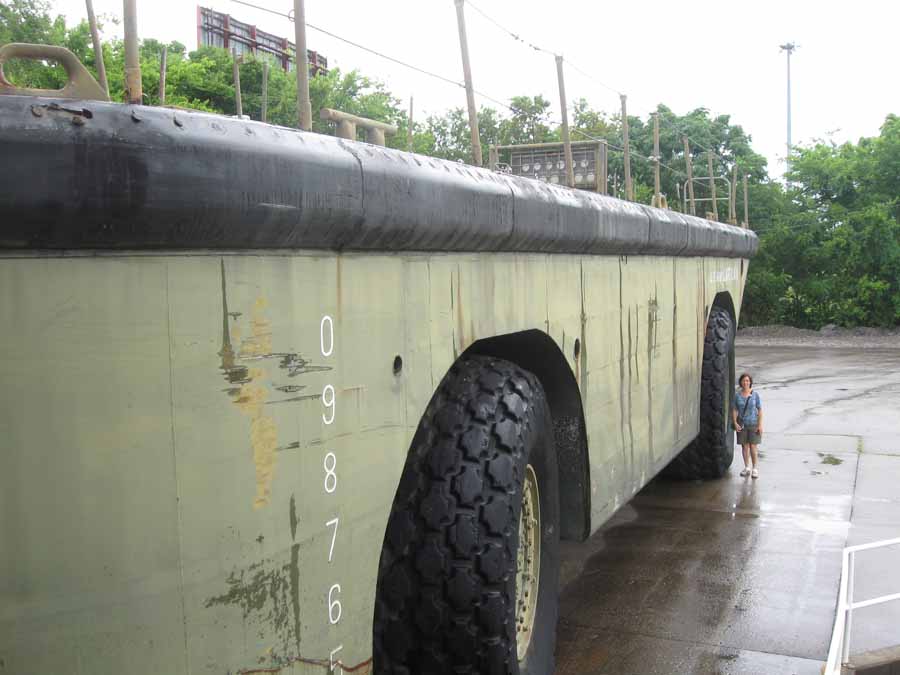 This is some gigantic army vehicle. Linda for scale.
Then we drove to the airport and flew home.