Day 8
Saturday, 14 Jun 2014
Chicago, IL to Hebron, IN
53.9 miles, 4h55m, 10.9 mph
Elapsed Time: 6h10m, Max speed: 26.5mph
Total Climbing: 1032ft, Max elevation: 775ft
Total mileage: 553.5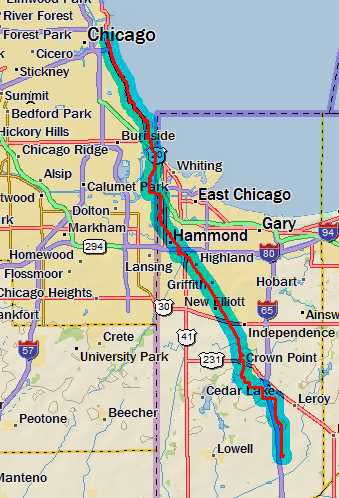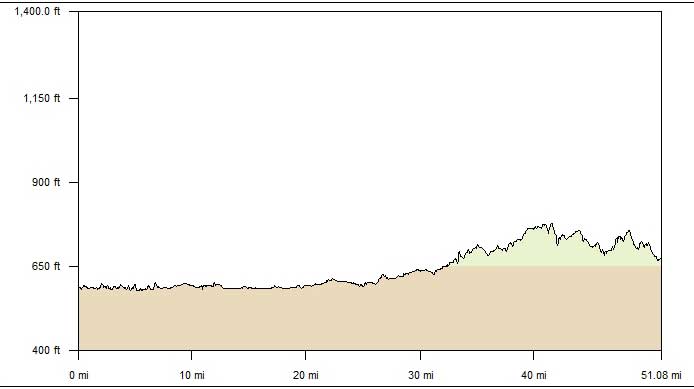 ---
Linda drove me back to the marina near Soldier Field where she picked me up yesterday. Then she started driving back to Minnesota. Fortunately, we
remembered to hang my bags on the bike before she drove off. Now I really look like I'm on tour.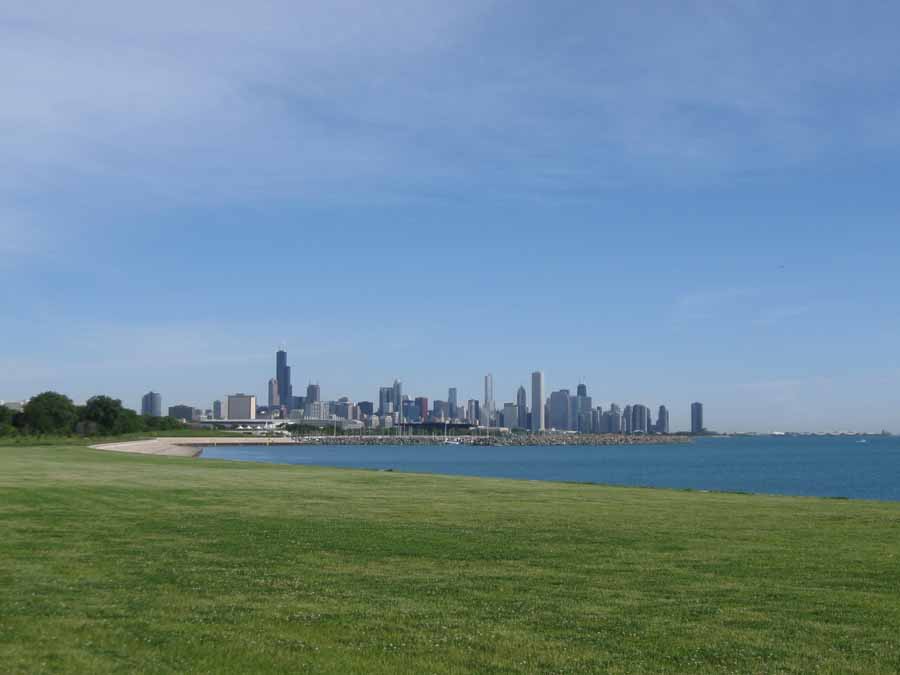 Another beautiful day with a headwind. Fairly short mileage though. Really just trying to get out of Chicagoland--but not without a look back from the Lakeshore Trail..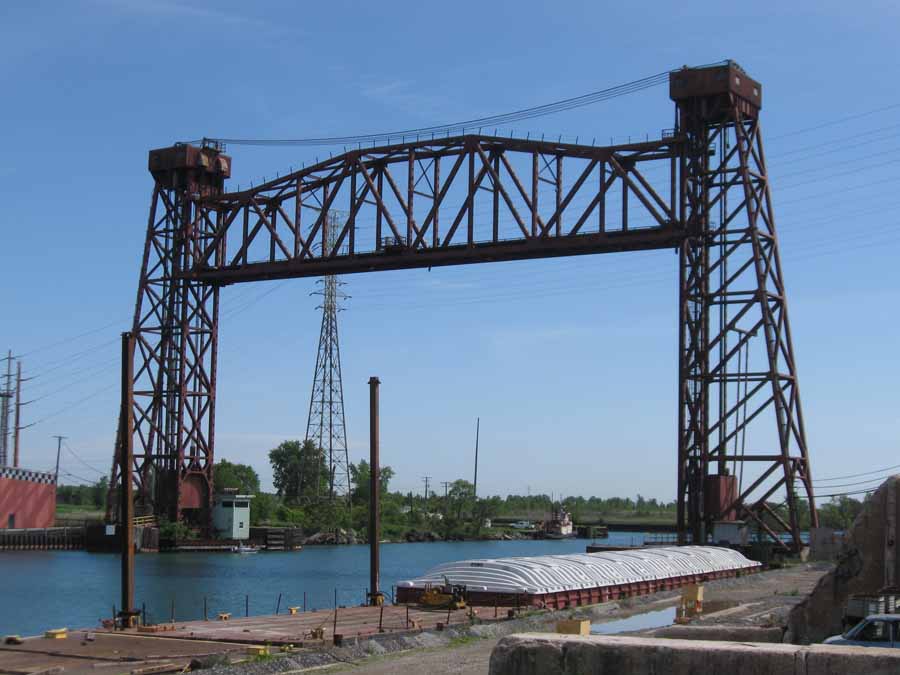 The Lakeshore Trail ended and I followed the signs for the Burnham Greenway, which took me past this incredibly high lift gate
drawbridge. You could easily fit a three-masted sailing ship under there.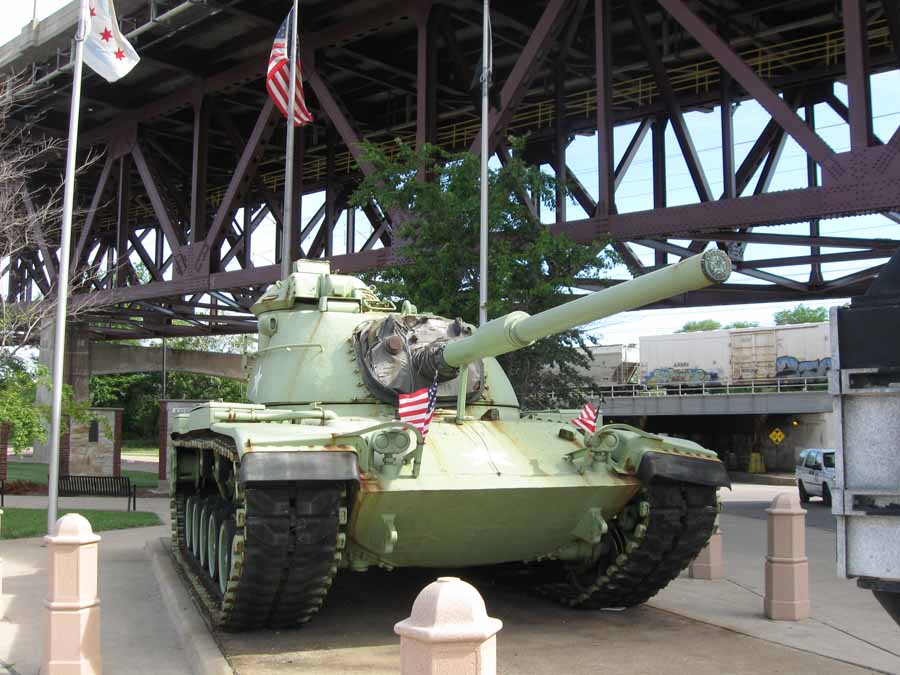 They love their M60 Battle Tanks here in the midwest. This one says right on it, "Training Tank Only."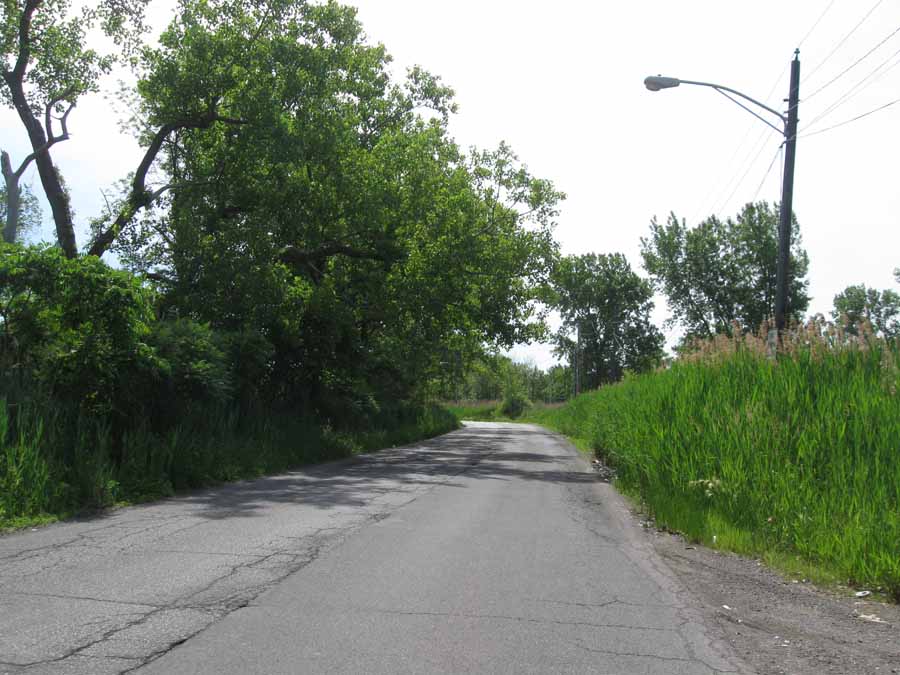 The Indiana border is around here somewhere. Around the bend there is a gas station jammed with Illinois drivers looking
for cheap gas. I bought some Vitamin Water.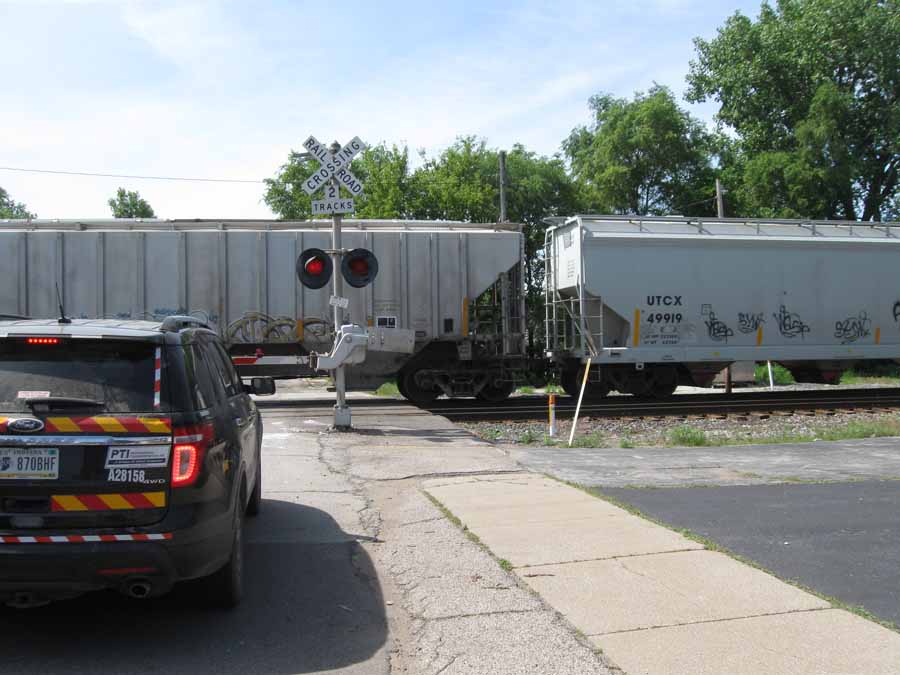 It's almost mandatory that I be delayed by a train on each of my tours. So I can check that off.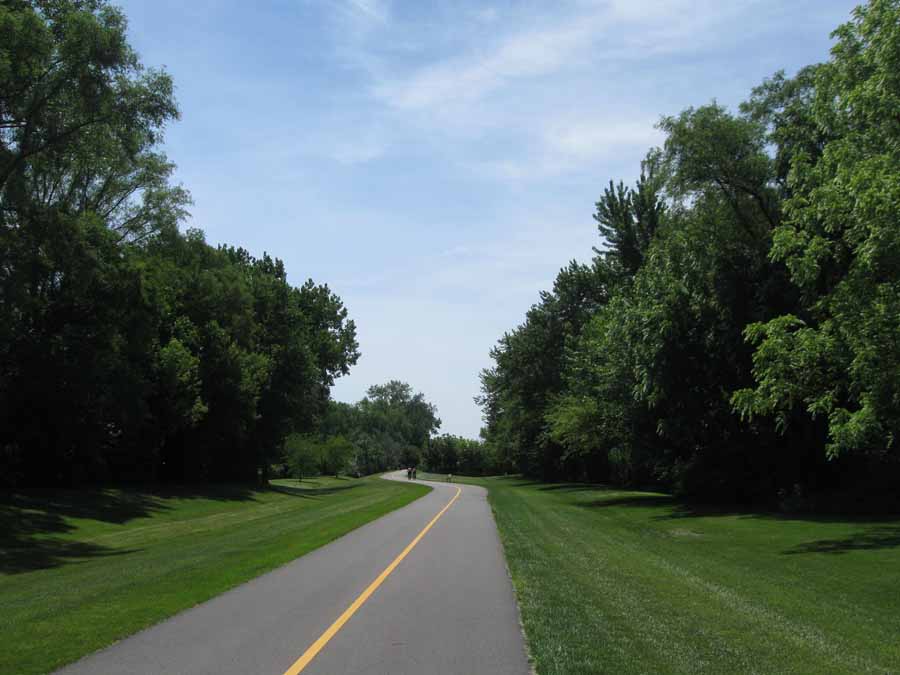 From Hammond to Crown Point I was on the Erie Lackawanna Trail. I've been to both Erie and Lackawanna and neither of them are around here. Nice trail though.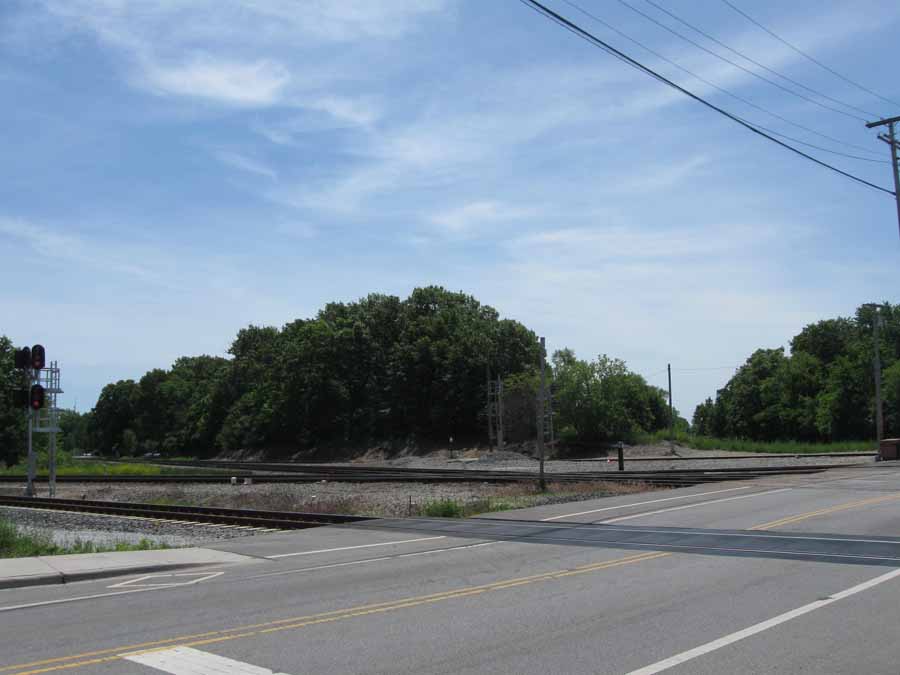 Griffith, Indiana has the most baseball diamonds per capita of any town in the world. It also has the most railroad
tracks that converge at one point. This is that point. There would be more tracks, but the Erie Lackawanna
is a bike path now.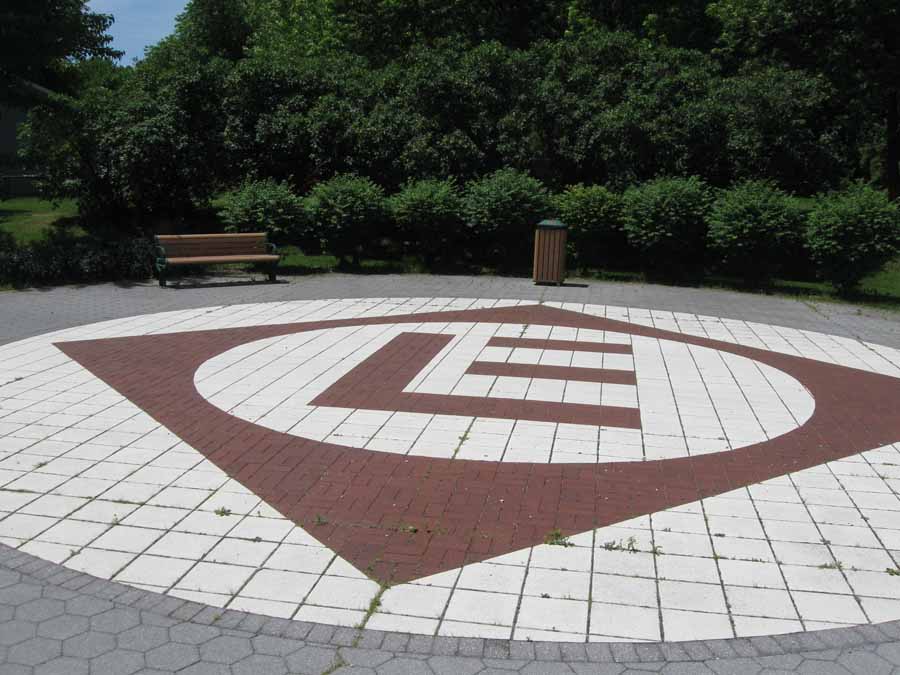 So far I have to say Indiana has done a better job with the bike paths than Illinois and Wisconsin. There are restrooms and
benches and trash cans along the path. And giant Erie Lackawanna logos.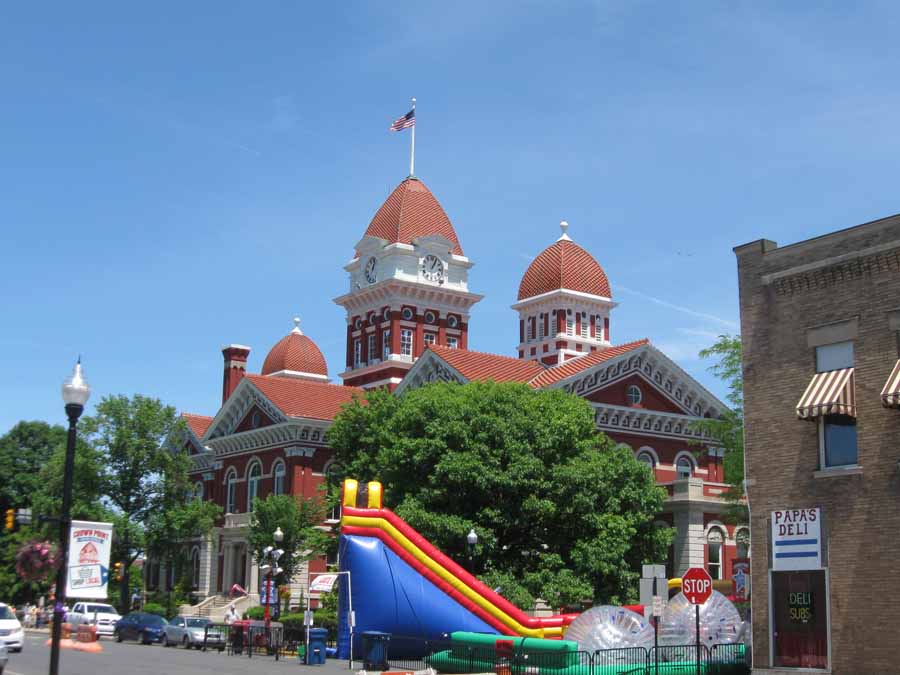 Crown Point has a nice county courthouse. And some inflatable things. The silver balls had children in them, which seems like a good idea.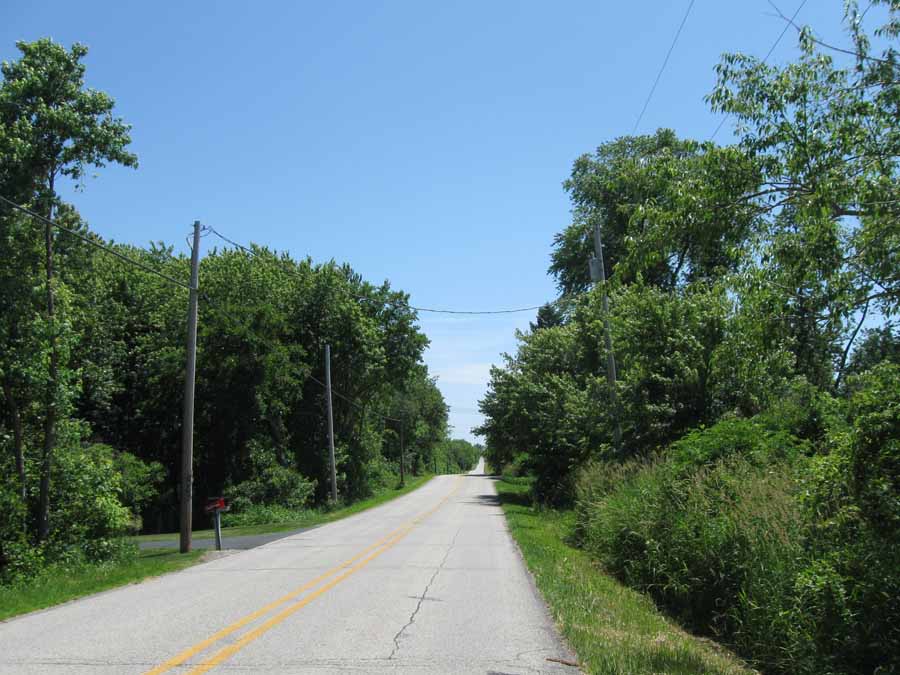 A few miles outside of Crown Point I returned to the countryside for the first time since before Milwaukee. And even some small hills.
I have some decisions to make about tomorrow. The winds are going to me unfavorable and the weather could
be stormy. Food options are very limited tonight--it's looking like Denny's with a gas station beer chaser.
---
Next
---
"Old Northwest Tour 2014" Copyright © 2014 By Bob Clemons. All rights reserved.