Day 1: RB admires the statute in front of the New York Capitol.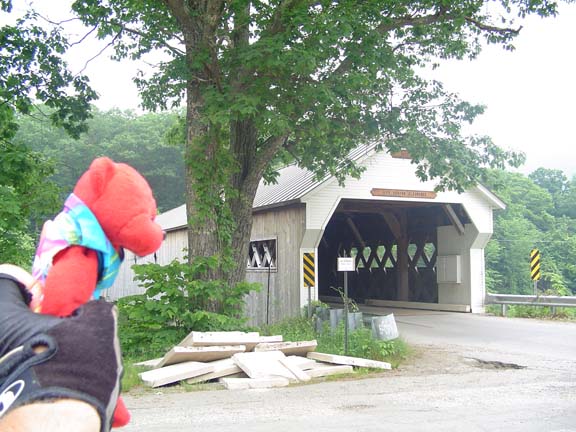 Day 2: The Dummerston covered bridge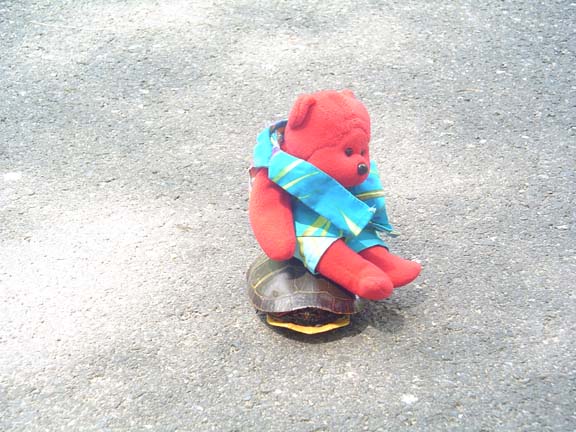 Day 3: Ride that turtle!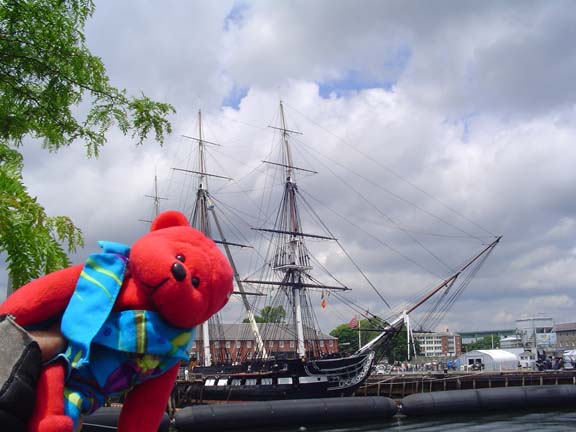 Day 7: With the USS Constitution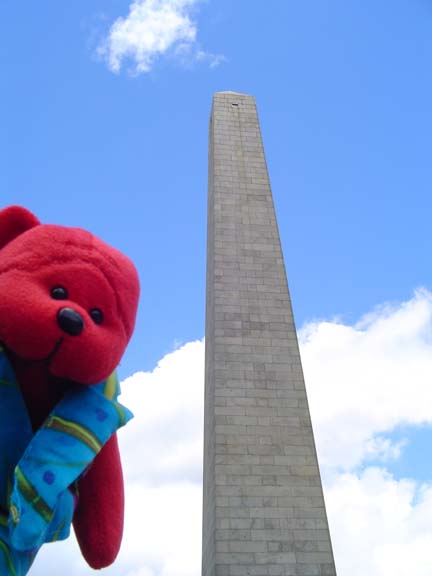 Day 7: RB at Bunker Hill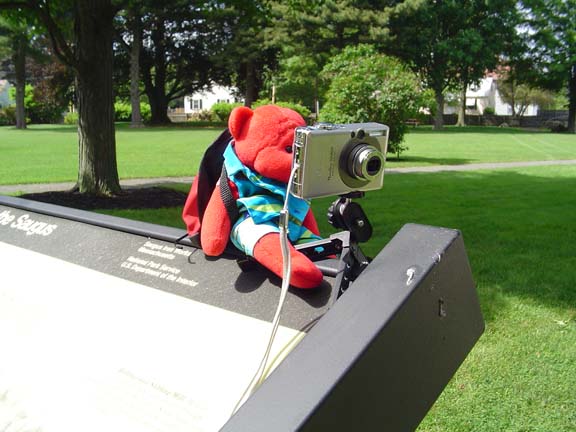 Day 7: RB actually takes most of the pictures.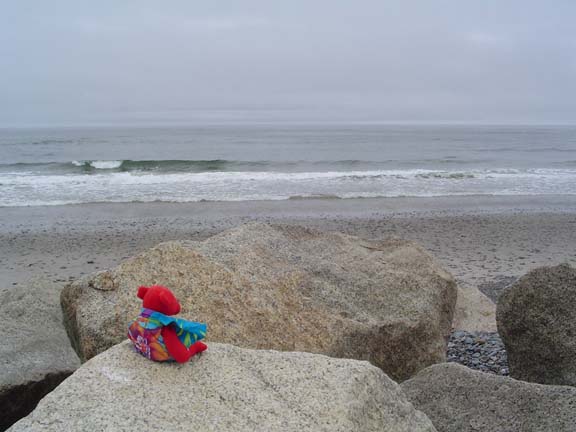 Day 8: A bad day at the beach beats a day in the box.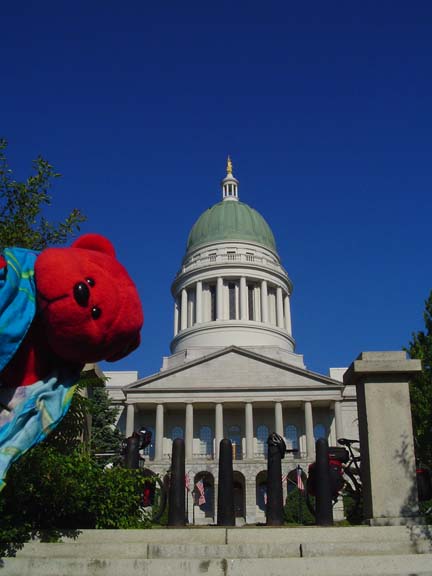 Day 11: At the Maine State House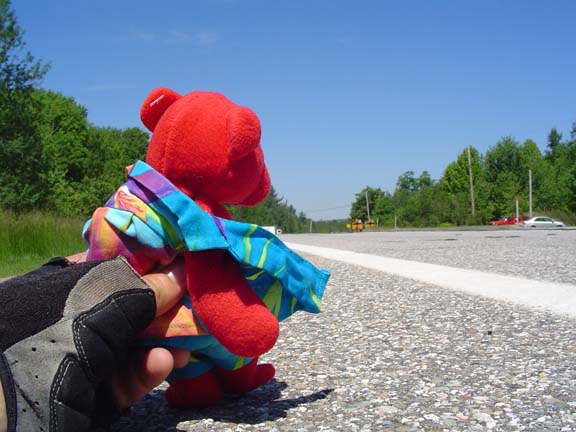 Day 11: RB would thumb a ride if he had a thumb.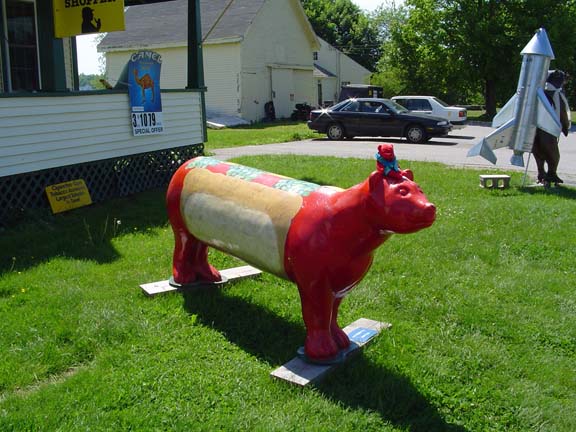 Day 11: With the Hot Dog Bear in Belfast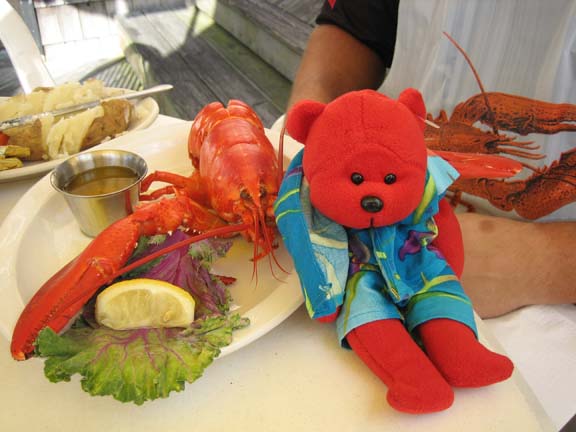 Day 12: RB and his new friend RL.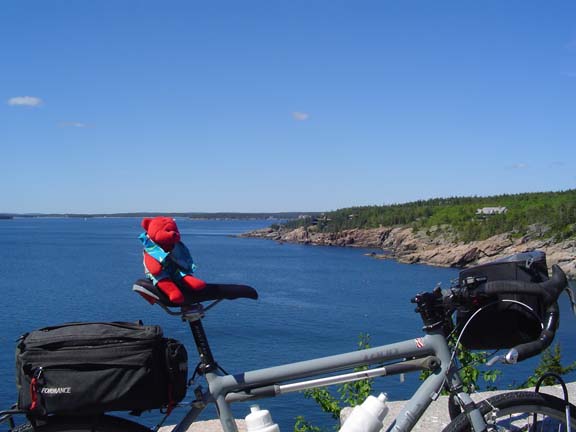 Day 13: Who really does all the work.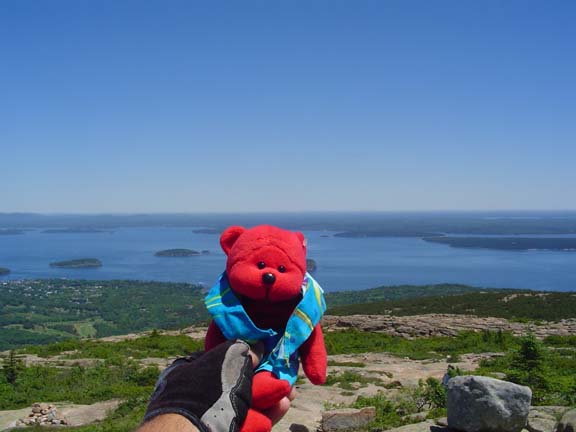 Day 13: RB towering over Bar Harbor.
Day 13: At the summit of Cadillac Mountain.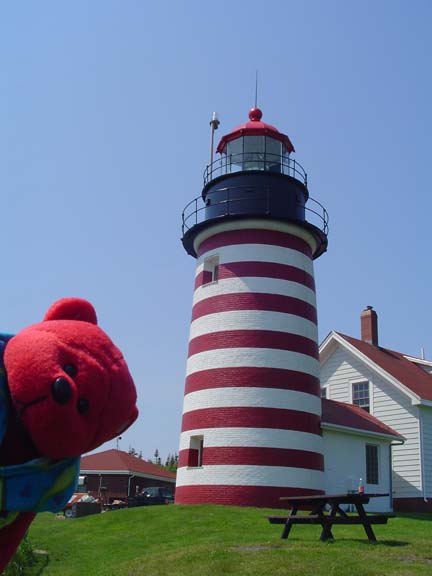 Day 15: With West Quoddy Head Light.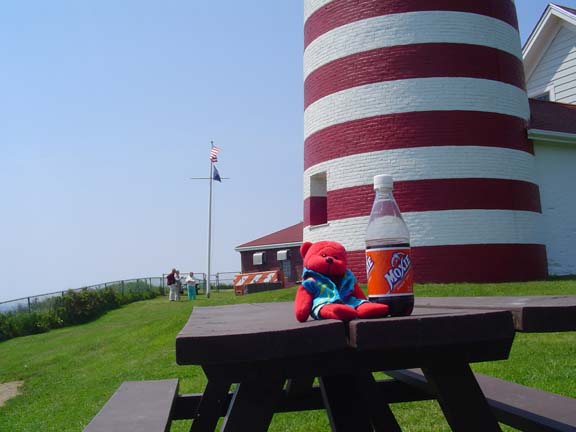 RB celebrates with a Moxie.