Day 15
Saturday, 25 June 2005
Machias, ME to Lubec, ME
37.0 miles, 2h45m, 13.5 mph
Elapsed Time: 3h28m, Max speed: 34.9mph
Total Climbing: 2092ft, Max elevation: 201ft
Total mileage: 911.1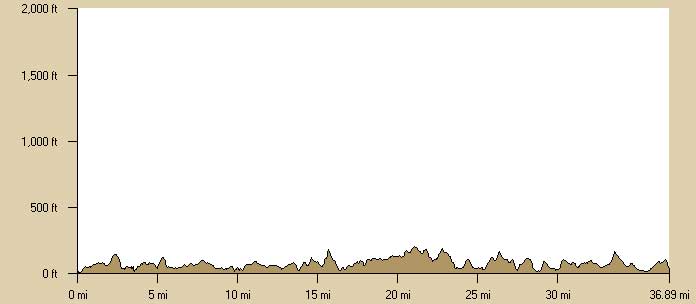 ---

The last day was supposed to be easy. It was. Just 37 miles along the coast with a lot of small hills. It was actually a little bit hot, but whenever we got down near the water it got a little bit cool.

We didn't stop anywhere along the way because there was no place to stop. We passed the last store at East Machias about three miles in. The only interesting place along the way was Cutler, but it was on a downhill so we didn't stop.

We did stop to talk to a couple of other touring cyclists: Lynn and Charlie from near Camden, Maine. They were also on their last day and headed for West Quoddy Head. Lynn is raising money for a charity with her ride. After a brief chat we headed off and slowly pulled away. We saw them again as we were leaving Quoddy Head. It turns out they were delayed by a mechanical problem with Lynn's bike.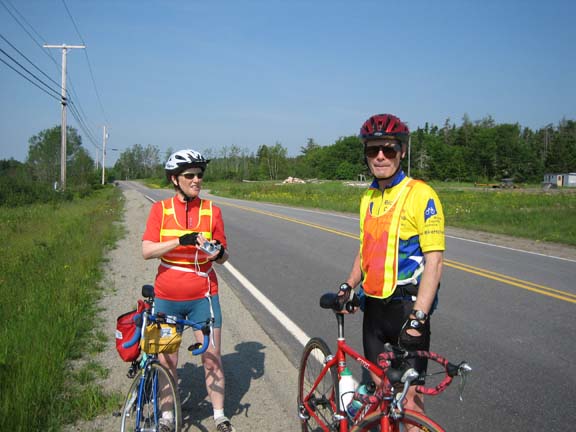 Lynn and Charlie

The most exciting thing to happen was a wrong turn that we made. We got so used to the streets not being signed that we guessed what might be Boot Cove Road and took the turn. After about a quarter mile the road turned to gravel. We didn't know whether Boot Cove Road was supposed to be paved or not so we kept going. After another quarter mile or so we came to an intersection with another gravel road. Hmmm. What to do?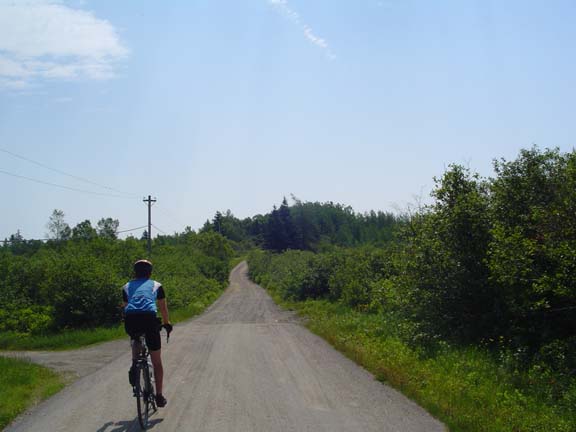 Our wrong right turn is about to get worse.

Fortunately, some locals in a pickup truck drove up and we were able to ask directions. They sent us back to the main road and gave us detailed directions on how to find Boot Cove Road. There was a sign and the road was paved.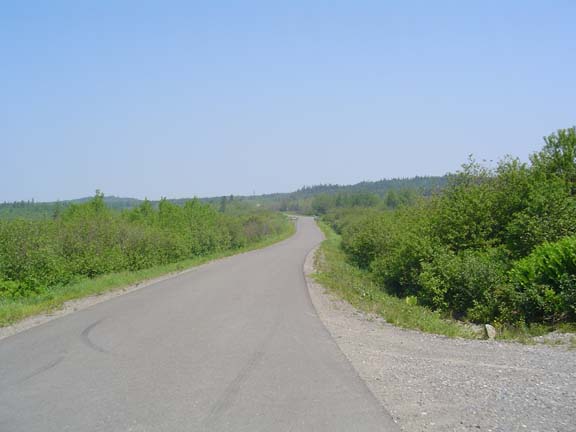 This is the right right turn.

West Quoddy Head is the easternmost point in the lower 48 states. There's a state park there and a lighthouse with a very loud fog horn that goes off every 30 seconds or so.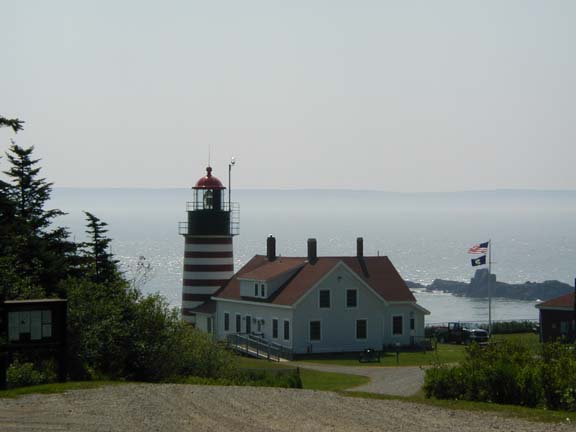 West Quoddy Head Light awaits our arrival.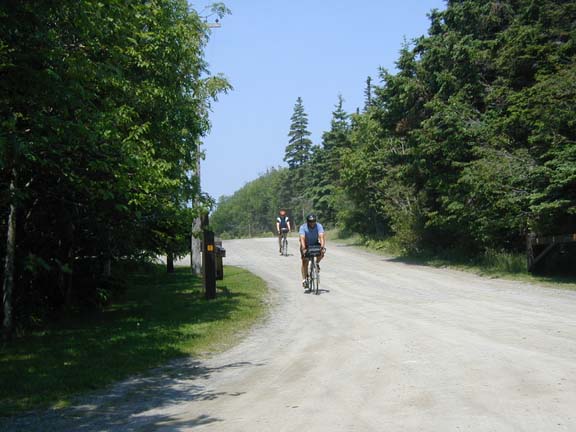 Woo-hoo! We arrive at West Quoddy Head...
...and celebrate with a Moxie.
After all the appropriate ceremonies and photos, we piled everything in the Expedition and headed south. We stopped at Acadia National Park's Schoodic Peninsula unit to see the sights and then hightailed it for the Best Western in South Portland, which took a few hours.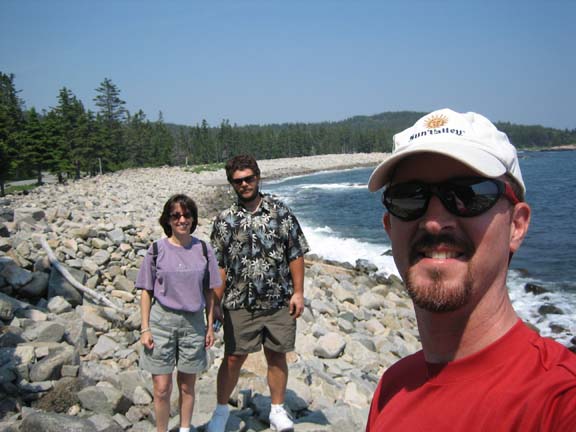 Then we visit the Schoodic.


Tomorrow we take the bikes to a shop in Portsmouth, NH to have them shipped, and then fly home from Manchester, NH.

---
Previous | Summary

---
"JT and BC's 2005 New England Ride" Copyright © 2005 By Bob Clemons. All rights reserved.