Day 11
Tuesday, 21 June 2005
Augusta, ME to Belfast, ME
54.1 miles, 4h26m, 12.2 mph
Elapsed Time: 6h49m, Max speed: 41.7mph
Total Climbing: 2900ft, Max elevation: 654ft
Total mileage: 692.4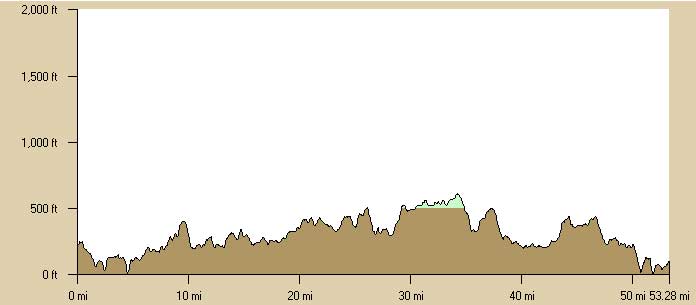 ---

Another day of near-perfect weather.

We started by riding down into Augusta to see the State House. It was swell.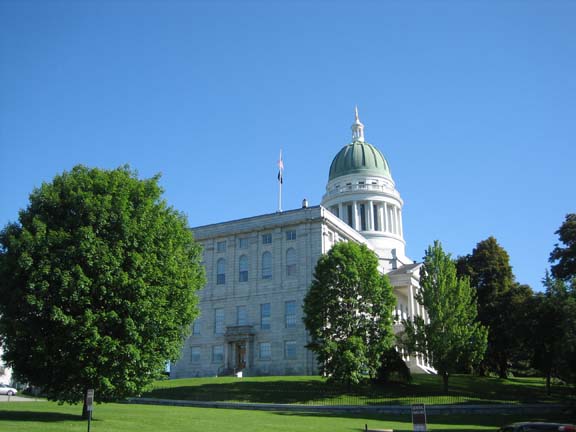 The State House


Then we took the high road across the river (saving some climbing) and headed out onto the highway. After some fine, fine highway riding we turned off onto a back road and pedaled through the countryside for a while. Then it was back to the highway. There was lots of up and down, but it seemed easier than yesterday. That might have been because nobody told us it was flat.

We stopped at several stores along the way. Finally we crested a hill and Penobscot Bay came into view.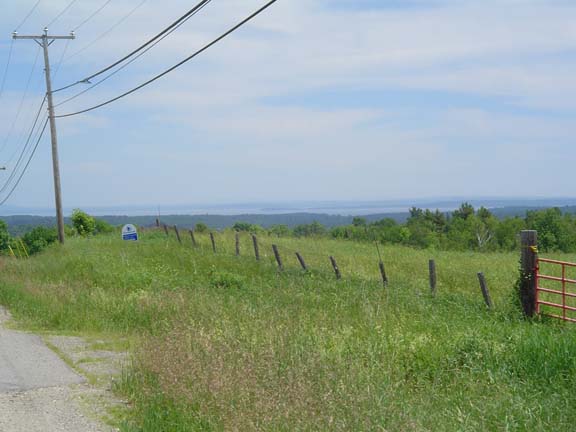 That's Penobscot Bay in the distance, trust me.


We thought that was the last of the hills, but of course there were a few more. Eventually we plunged down into Belfast and grabbed lunch at Weatherwave Lobster on the water. I had a Lobster Roll. JT had a grilled salmon sandwich.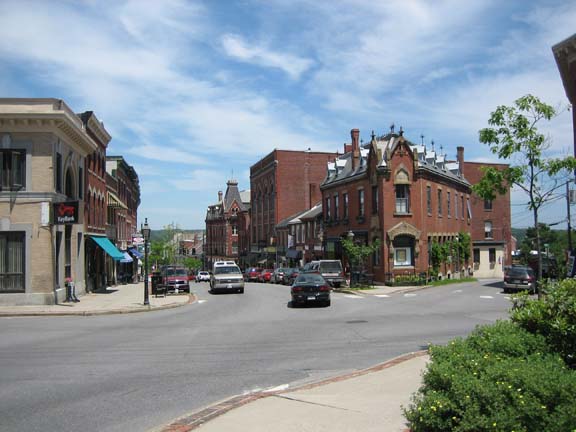 Downtown Belfast.


Apparently there are bears all over Belfast in various modes of dress. We found a lobster fisherman bear at the bar in the Weathervane.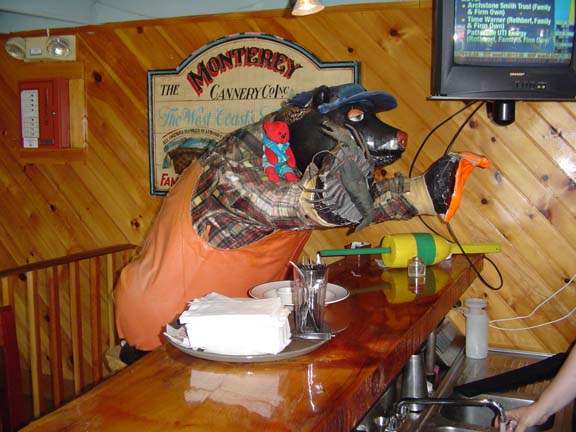 Bear at the bar.


Our hotel was a mile or so outside of town so we climbed up to the high bridge (the low bridge is being dismantled) and rode across the Passagassawakeag River. That's really the name of the river. Really.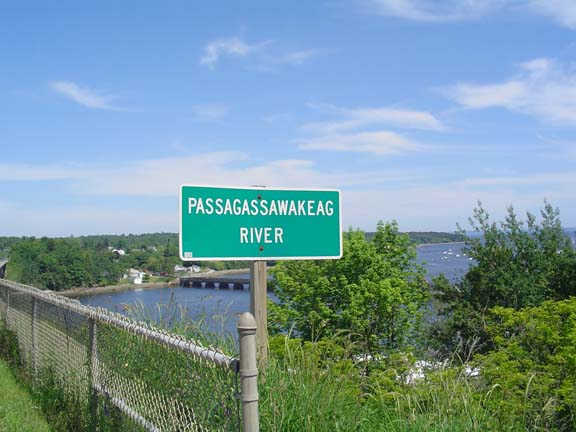 See.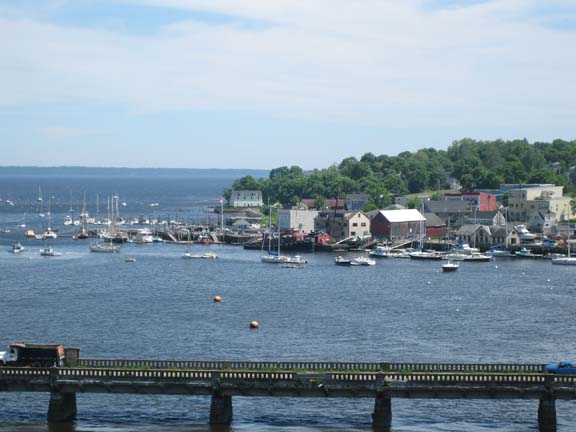 A view of Belfast from the bridge.


Some nutty place outside of town had a bunch more bears out front.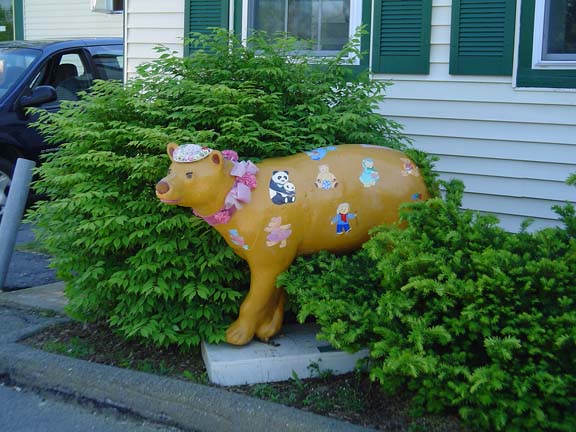 Like this one.


There was a patriotic-themed bear out in front of our hotel. Out back it looked like this.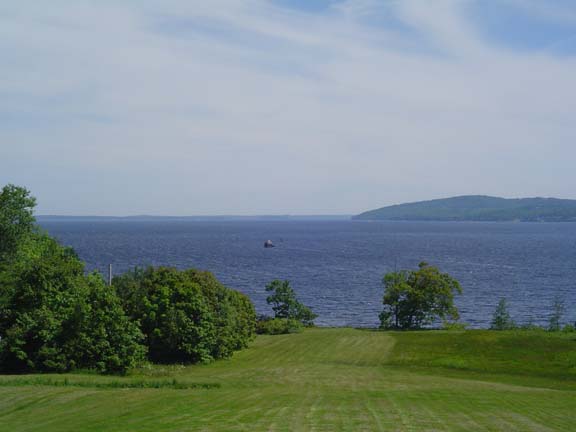 ---
Previous | Next

---
"JT and BC's 2005 New England Ride" Copyright © 2005 By Bob Clemons. All rights reserved.