Natchez Trace Tour 2008
Chattanooga, TN to New Orleans, LA
23 May - 8 June 2008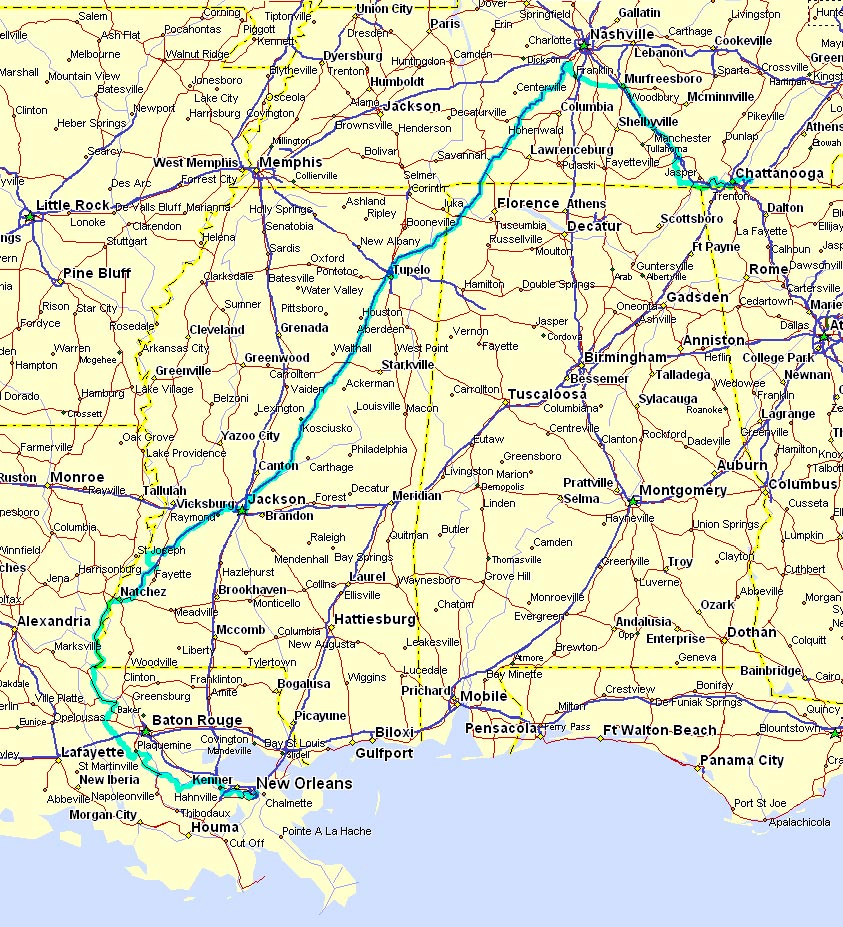 ---
The Plan
This is a natural continuation last year's ride from Washington, DC to Chattanooga, TN down the Blue Ridge Parkway. I plan to pick up exactly where I left and ride to New Orleans, mostly on the Natchez Trace Parkway.

It should take me about two days to get from Chattanooga to the northern end of the Parkway near Franklin, TN. My wife will be with me for those first couple days. Then she will return to Maryland and I will head on down the Trace. Depending on how things go, I may take a side trip to Vicksburg. From Natchez to New Orleans I plan to follow the Mississippi River Trail, but if I'm short on time I'll take a more direct route. If I get done early enough--and if I am not running amok in New Orleans--I hope to ride as far down the Mississippi delta as the roads allow.

Next
---
"Natchez Trace Tour 2008" Copyright © 2008 By Bob Clemons. All rights reserved.