Day 11
Monday, 2 June 2008
Clinton, MS to Port Gibson, MS
58.8 miles, 4h47m, 12.3 mph
Elapsed Time: 6h33m, Max speed: 30.6mph
Total Climbing: 1074ft, Max elevation: 335ft
Total mileage: 636.6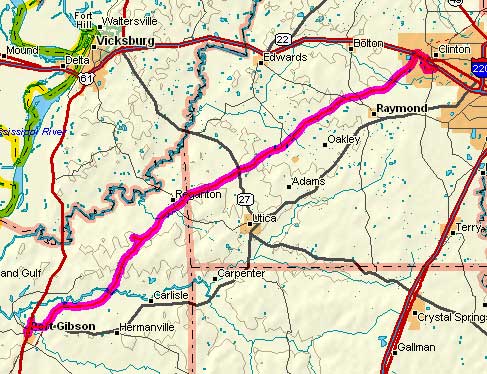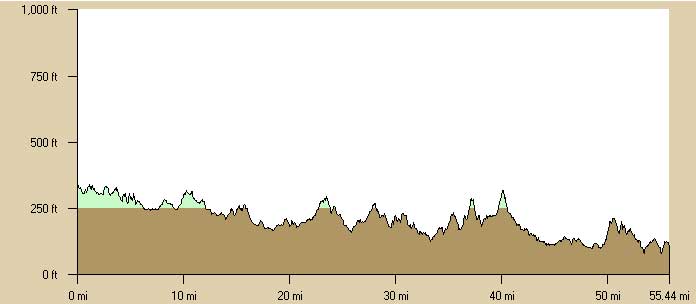 ---

Another beautiful day for riding. It was a little hot...like 90 degrees...but it wasn't too bad if I kept moving. The bigger problem was the bugs. If I stopped I was swarmed by various flying vermin. So I didn't stop much, and I quickly decided that I wouldn't be camping tonight.

My first trick was to get back to the Trace. There was an entrance a few miles north of me and another one several miles south of me. I chose neither. It looked like I could get to the Trace from one of the frontage roads off the interstate. Internet imagery suggested that I could push my bike up the hill from the frontage road to the Trace. Amazingly, it worked. Someone had even mowed a path. I guess I'm not the only one who needs to get here from there.

The ride was fairly dull. There were only a couple of historic sites (which are really just signs explaining how something significant happened a long time ago near where the sign is now). One such event was the Battle of Raymond. I just kept thinking about how everybody loves Raymond, except for General Grant. He wasn't satisfied with Raymond and went on to Jackson. Maybe the heat was affecting me.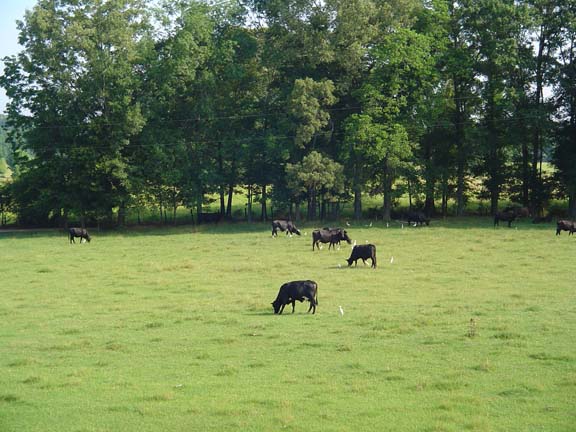 All these cows have pet birds.
Or, do all these birds have pet cows?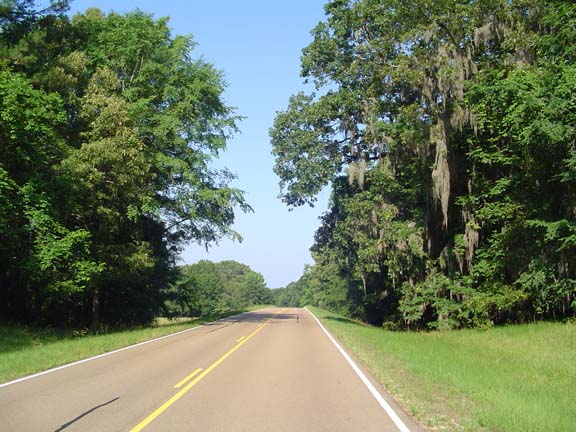 The spanish moss is getting more common.


At about 11am, I rolled in to the Rocky Springs campground. It was clearly too early to camp, but I did take a tour of the ghost town of Rocky Springs. There were about 2600 people living in the town in 1860, now there are zero. There is little remaining except a church, a couple of cisterns, and a couple of safes.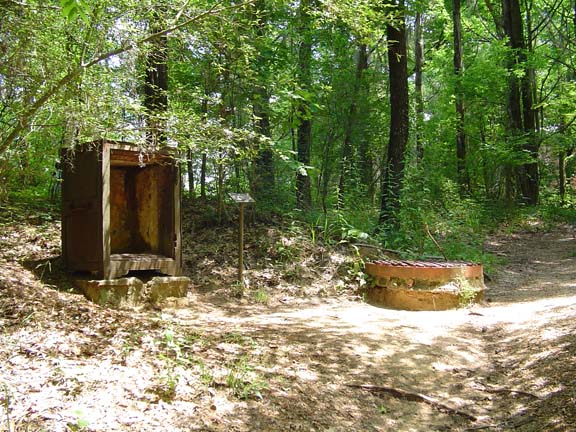 Here's a safe and a cistern.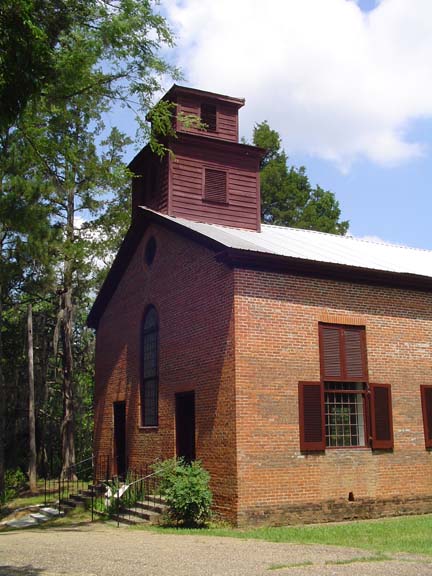 Here's a church.


After I let the bugs have a few bites I jumped back on my bike and rode on to Port Gibson.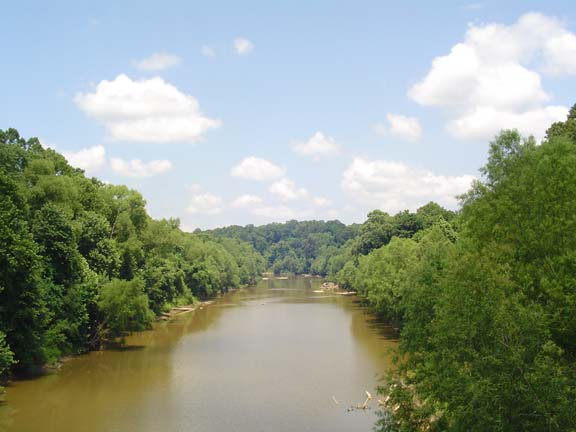 This is Big Bayou Pierre. It's starting to feel like the south.


The first thing I did in Port Gibson was visit a convenience store that had no cold drinks. Then I went to the grandly named Grand Gulf Inn and got a room. This place is better than the Regency Inn in Monteagle, but not by a lot. It's certainly cleaner.

Then I rode back into town to find the post office so I could mail my camping gear back home. I managed to get there during the one hour that the post office is closed in the afternoon, so I tooled around town a little. Port Gibson is supposed to be the town that General Grant found "too beautiful to burn." I don't know, maybe I haven't seen the whole thing yet.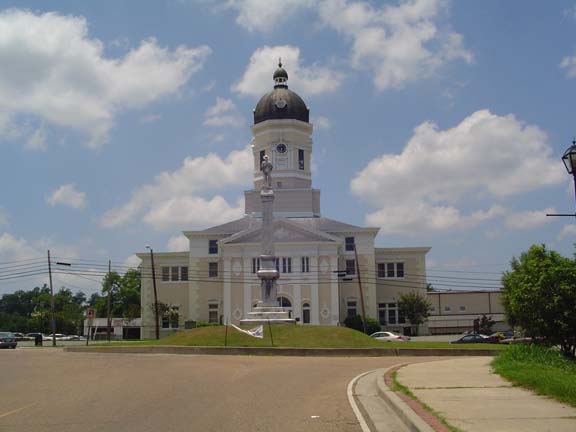 I think this is the county courthouse. That's a CSA statute out front.

Now this feels like this south.


Eventually the post office reopened and I mailed my stuff. Then I rode back to the motel and watched TV. That's probably all I'm going to do tonight. Except maybe take a walk over to the Sonic for dinner. I'm not sure how that's going to work without a car, but I'm sure there must be a way.

---
Next
---
"NatchezTrace Tour 2008" Copyright © 2008 By Bob Clemons. All rights reserved.