I was rounding a bend on this road when I heard a long horn blast behind me. Thinking I was in some danger, I pulled off onto the soft shoulder. But there was no danger, it was just a guy in a white pickup truck informing me that he's an asshole. Good to know.
I reached Hutchinson about 1pm and rode over to the Walmart to see about some reading material. There are no bookstores out here, so Walmart is about the only hope. Much to my delight, they had the book I was looking for--Stephen King's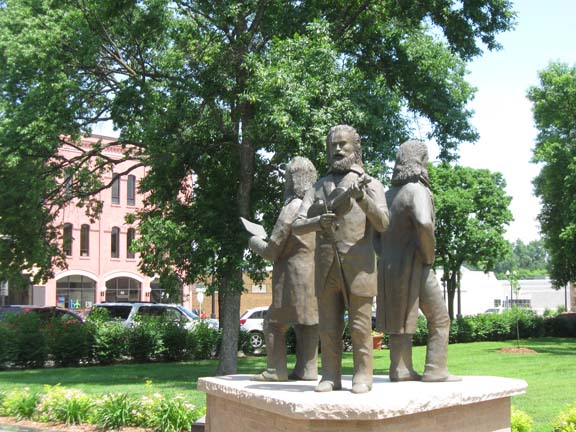 After that I rode downtown to the central square where there is a statue of the "Famous" Singing Hutchinson Brothers.
Not a country 'n western band, but a splinter group of the Hutchinson Family Singers, the most popular
vocal group of the 1840s. They founded the town, I guess.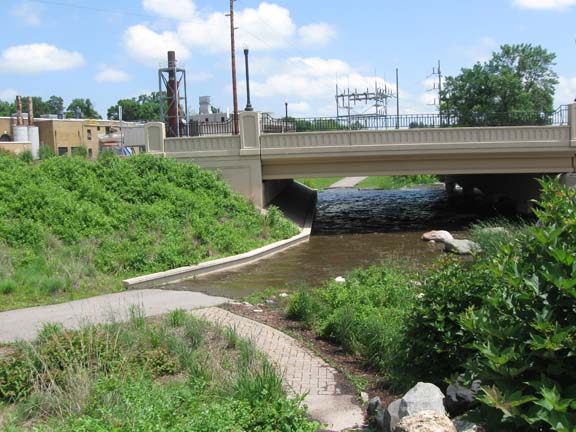 Then I wandered toward my motel. That's the bike path I'm supposed to take tomorrow. Little wet.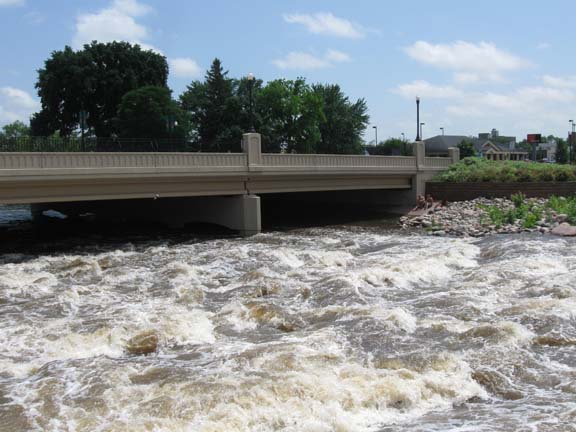 This is the South Fork of the Crow River as it leaves Otter Lake. The Lake is the
main deal in Hutchinson.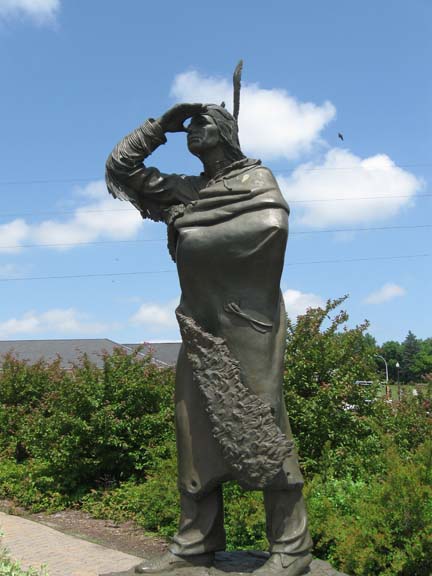 And they're really into Little Crow. He was a Sioux chief that the people of Hutchinson were so happy to see dead
in 1863 that they mutilated his body and dragged it through the streets.
Now they're all like, "Oh yeah, he wanted peace and he was wronged."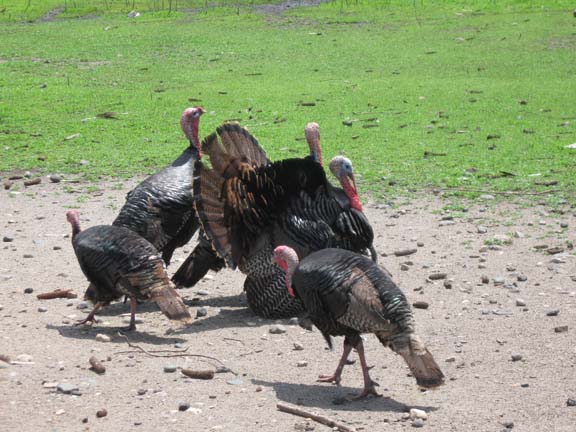 There is a game preserve in town. I think the turkeys are the only birds there involuntarily--since
everybody else could fly--except maybe the young geese.
That tom is all alpha male because there was a little conflict with the geese over some corn.
Looks like it's everybody against the turkeys.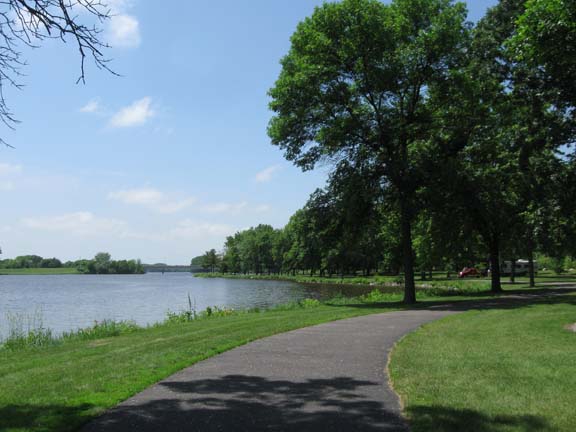 They've got a nice park here. Soon I rolled up to the Best Western.
I'd booked a suite because it cost barely more than a regular room.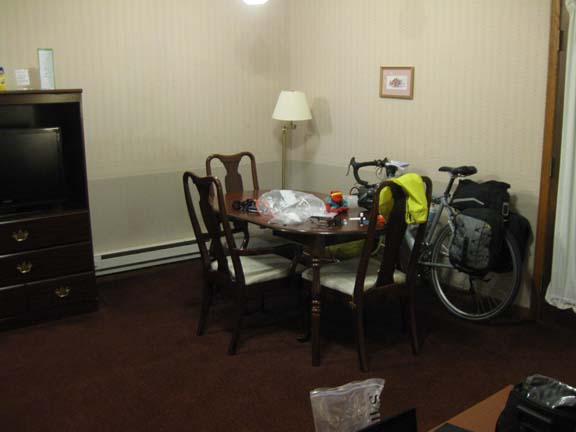 It's nice. Not shown: bedroom, jacuzzi, sofa.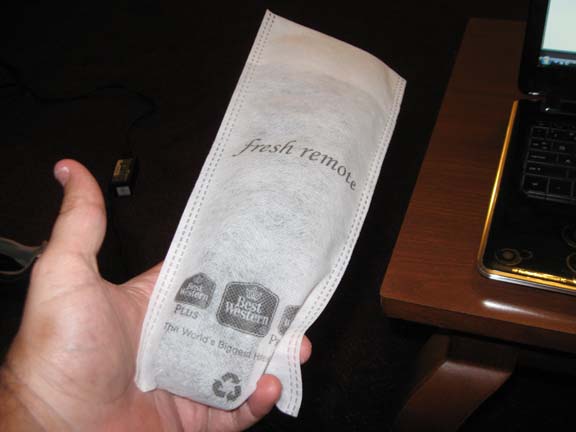 And nothing says "class" like a fresh remote. I'm sure when I'm done with this one
they'll throw it in the compost heap and go pick another fresh one from the garden.
I have only two more days of riding--unless I really stretch it out.