Day 12
Wednesday, 19 Jun 2013
O'Neill, NE to Niobrara, NE
57.9 miles, 4h47m, 12.1 mph
Elapsed Time: 6h48m, Max speed: 42.6mph
Total Cimbing: 1676ft, Max elevation: 2012ft
Total mileage: 710.5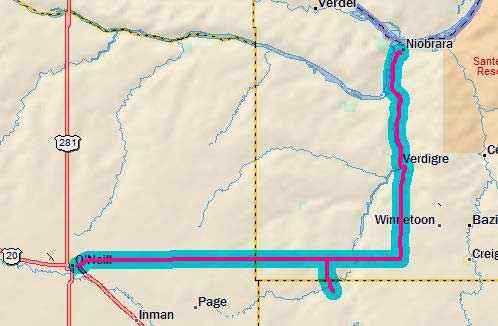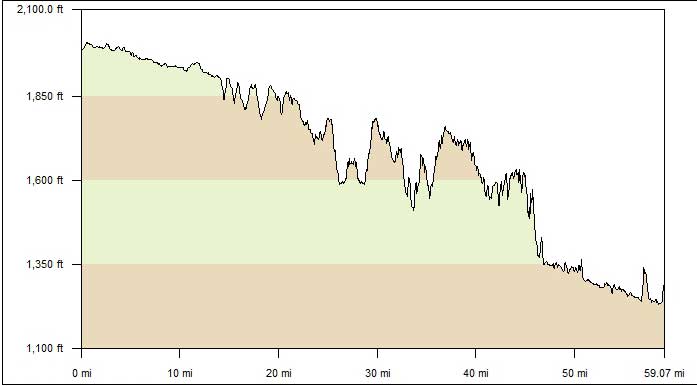 ---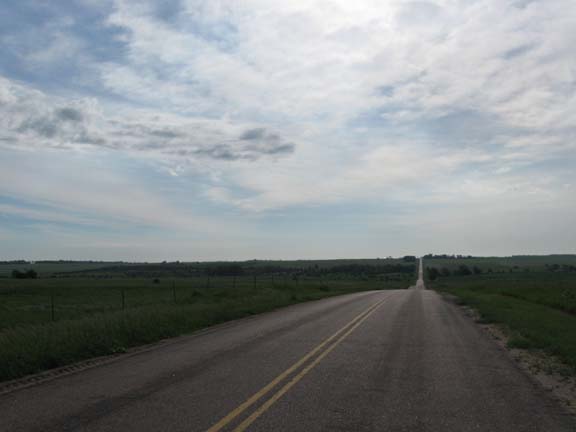 Got an early start at about 7:30. Nice hard crosswind riding east out of O'Neill and
into the hills. Lots of traffic, but I must say the Nebraska drivers have been unfailingly
courteous. And almost everybody waves.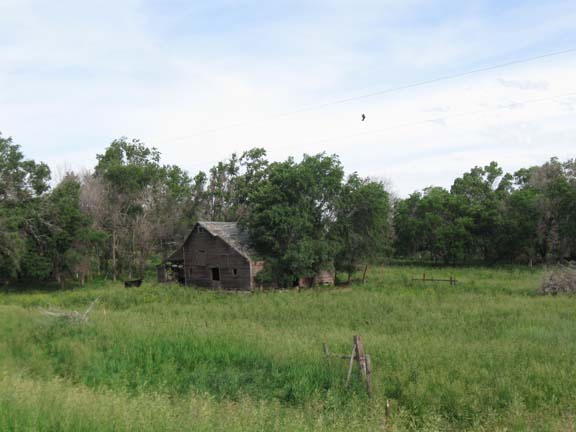 It got hillier and hillier as I continued east. It got to the point where I would stop
to take pictures of old barns as an excuse for resting.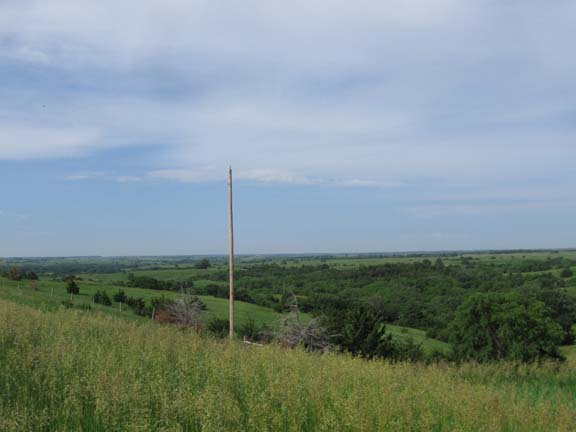 Finally, I turned south to visit the Ashfall Fossil Beds State Park--which was naturally on the
top of a steep hill.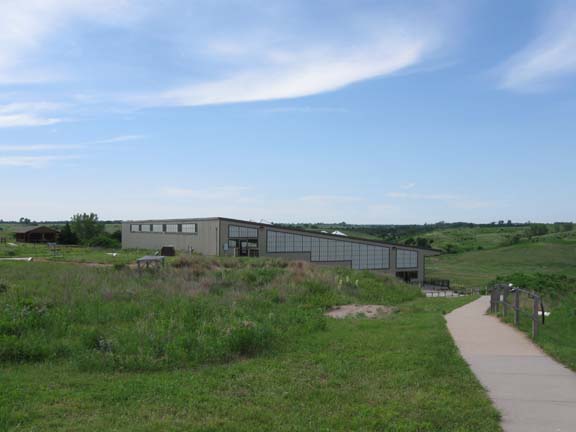 This building is called the Rhino Barn. It protects the site of one of the coolest fossil piles ever.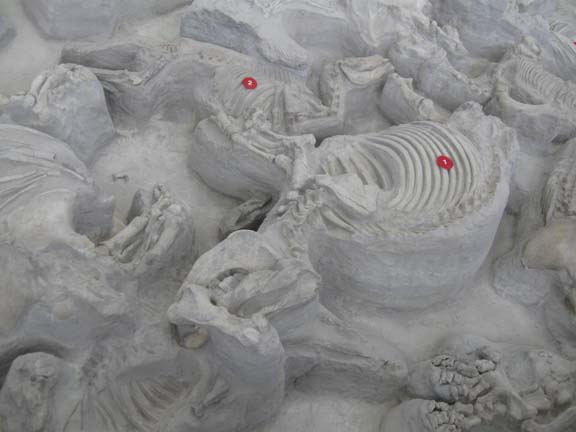 So, the story is that a long time ago a volcano erupted in Idaho. This area (which was savannah-style
grassland at the time) was covered by feet of ash. The grazing animals (like these rhinos) jammed their noses into the ash
to get to the grass, inhaled a lot of ash, and died with lungs full of ash at this watering hole. In about a month, all the animals
were dead--including the predators.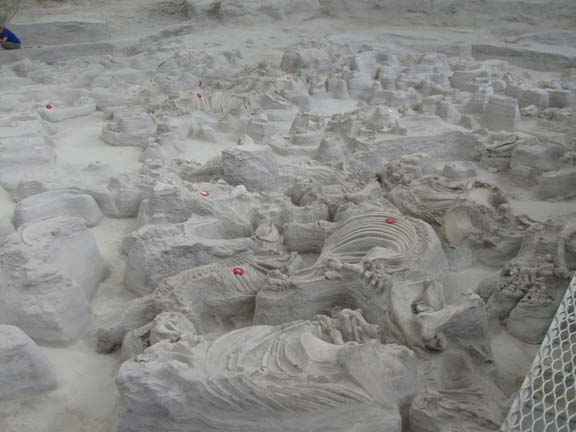 And there are lots of rhinos here.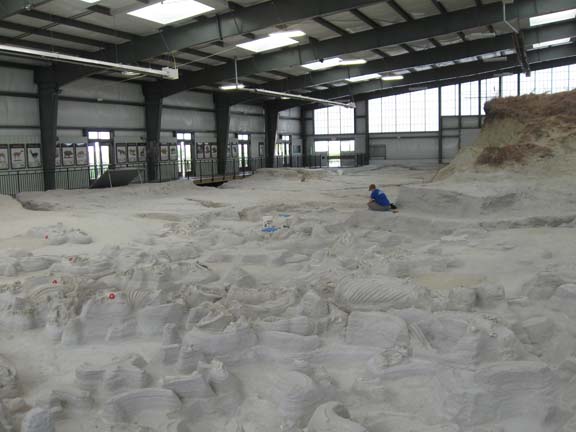 The University of Nebraska runs the dig, and they were at work when I was there--I think they were undergrads.
There was a kid sitting by himself in another building picking out tiny animal parts from a little box of
pebbles. Insect legs and mouse teeth--stuff like that. Now that's an intense way to spend the summer.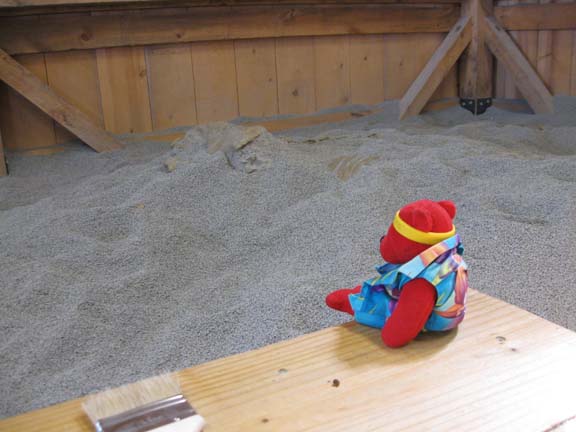 I am contractually obligated to include at least one picture of the bear for every 20 non-bear-containing photos.
Here we see the bear admiring his work, having partially uncovered a fossil skeleton in a sandbox using a paintbrush.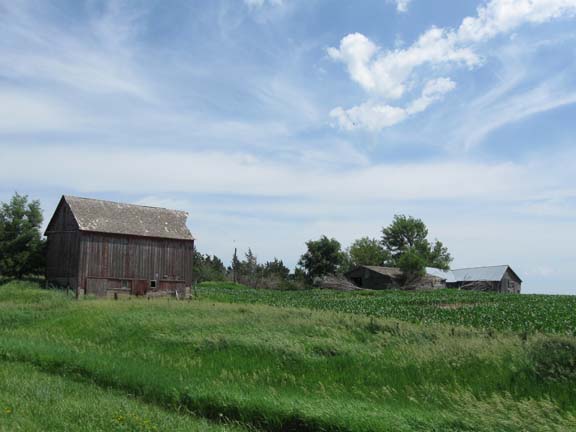 I spent about an hour at Ashfall. Then I had a few more big climbs and descents before I reached
the town of Verdigre. On one descent I broke 40mph for probably the only time on this trip. Woo-hoo!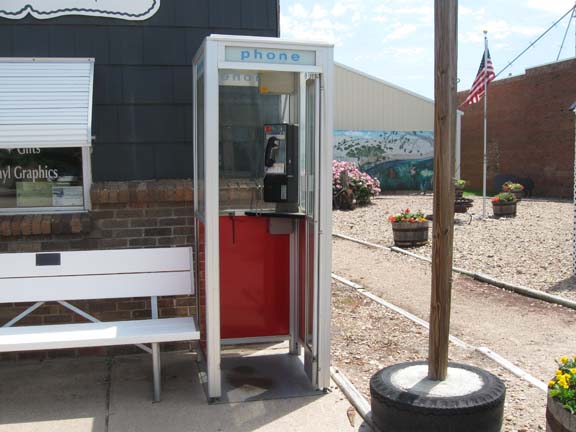 Verdigre--in addition to being the Kolach Capital of the World--has a pay phone.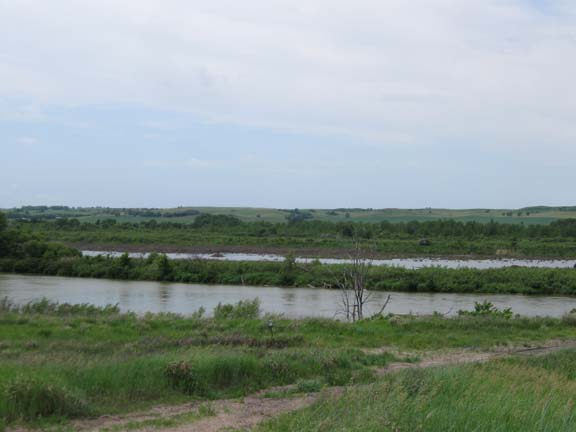 From Verdigre it was a fast tailwind run north. Guess who this is? It's our old friend the Niobrara River.
One more look in the morning and I'll probably never see it again.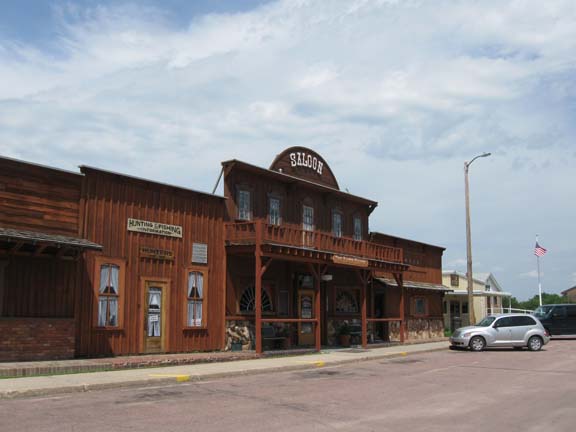 Since I've been in Nebraska I've avoided going into anything called a saloon.

That is about to change.


Tomorrow I have a short run into Yankton. I'll probably tool around Niobrara a bit and mail home my camping gear when the post office opens in the morning. The couple running the motel talked me out of my original route--which seems to run through a place called "The Devil's Hell Pit" or some such forbidding name. So instead I'll take the normal person road.

In Yankton I hope to get my spoke fixed and to figure out my route for the next few days. Maybe I'll get a couple extra spokes so that I can carry them around for years and lose them right before I need them.


---
Next
---
"Great Plains Tour 2013" Copyright © 2013 By Bob Clemons. All rights reserved.