Day 18
Sunday, 14 Jun 2009
Rest Day
Total mileage: 1147.0

---

Yeah, so I had a rest day after the ride was over. The goal for today was to get the bike shipped back home and make our 6pm flight for home.

After a hearty breakfast, we walked over to the Seneca Niagara Casino for some gaming action. After an hour of roulette we walked off with a cool $60 profit. Then we used our winnings to pay for parking on Goat Island.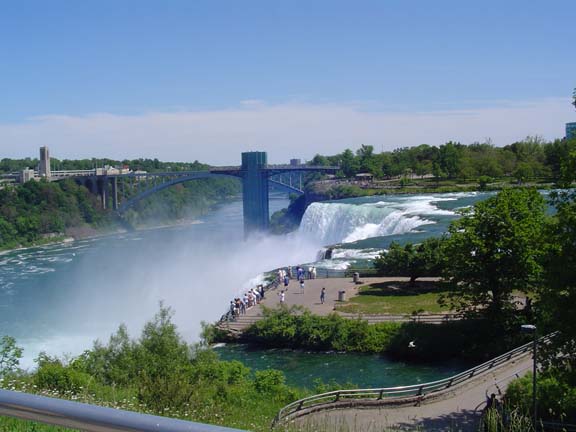 A nice day at the American Falls.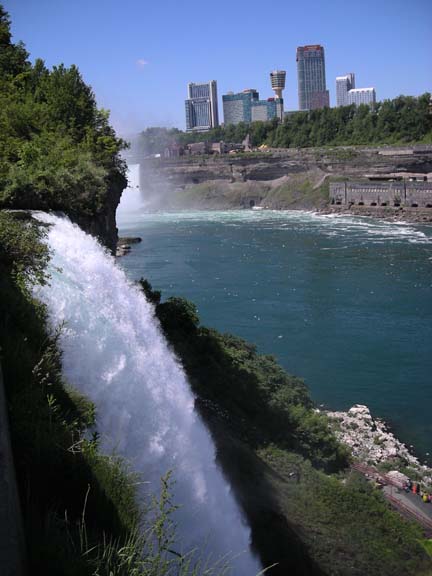 A rare shot of the Bridal Veil Falls without any people in it.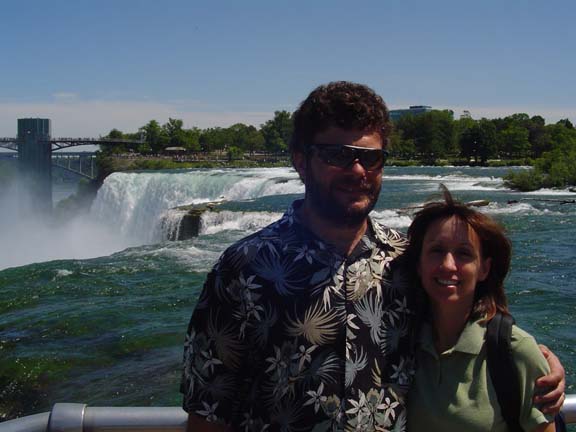 An ever more rare photo taken by someone else.


Next we drove across Grand Island and down to Amherst, where there is a bike shop...a bike shop that I had previously called to ask about shipping my bike. They said sure. This time they said they only do that at the other store, which is not open on Sunday. Then the guy told me how much it would cost. I told him that information was useless to me.

So I called another bike shop from my list 'o bike shops. This guy said he would do it, but he's in Niagara Falls. So, back across Grand Island to Niagara Falls, to the shop, drop the bike off, everything's fine.

Then it's back across Grand Island to downtown Buffalo to join in progress the game between the triple-A Buffalo Bisons and the Durham Bulls. I asked the ticket window person for "a pair of your finest tickets." They cost $11 each.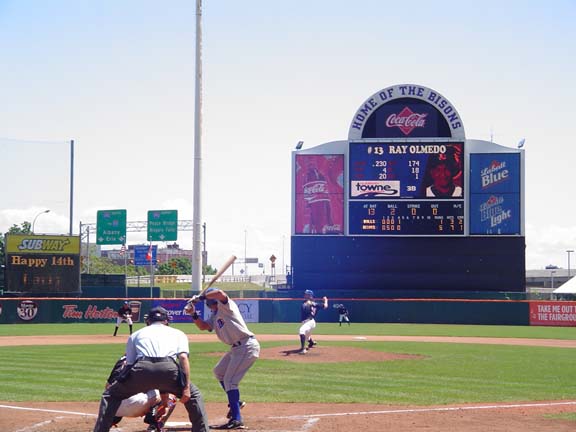 The view from our seats.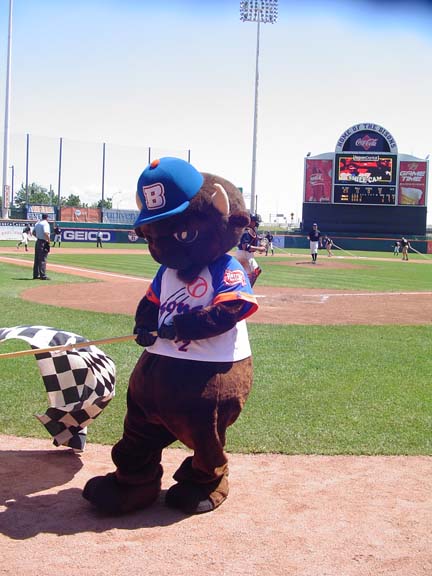 Chip the mascot. I really don't think he likes his job.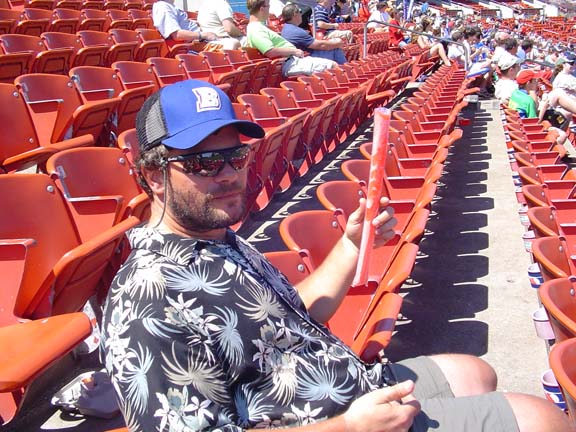 I bought a hat, and a really huge freezy pop.


After the game we headed to the airport. Then we were home. Then I was sitting on my favorite couch, sipping my favorite scotch, typing this.


---
Next
---
"Great Lakes Tour 2009" Copyright © 2009 By Bob Clemons. All rights reserved.