Day 3
Saturday, 30 May 2009
Bayfield, WI to Ironwood, MI
62.7 miles, 4h49m, 13.0 mph
Elapsed Time: 5h37m, Max speed: 31.6mph
Total Climbing: 1655ft, Max elevation: 1405ft
Total mileage: 151.7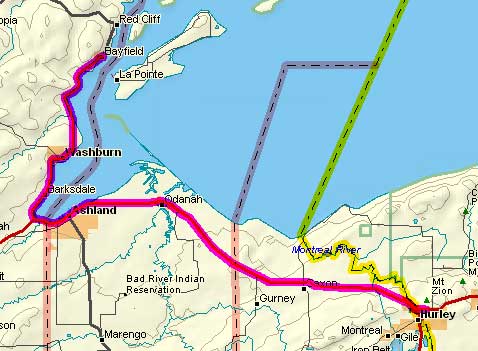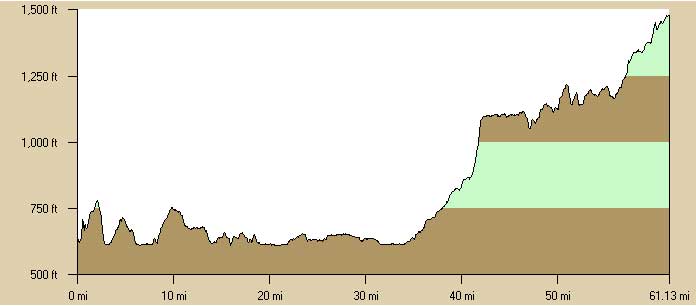 ---

Not a very interesting day of riding today. Most of the time I was on US2, with its high-speed traffic and 3-foot shoulder with its spine-jarring cracks. With the awesome tailwind, I didn't realize that I'd climbed nearly 1000 feet until I looked at that profile. Don't get me wrong, I noticed some of those steep parts, I just didn't realize that I was constantly climbing for the last 25 miles.

Linda and I went out for breakfast at 6:30, but the only place open was a coffee shop, so we settled for coffee and a slice of banana bread. I was on the road shortly after 7:00. Climbing out of Bayfield.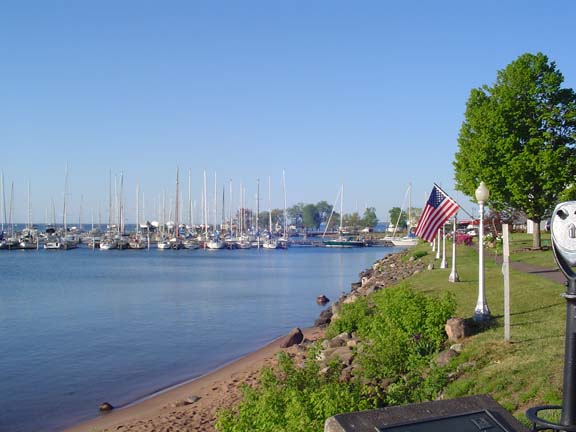 One last look at Bayfield. I enjoyed my 16 hours there.


The first 25 miles were uneventful (as were most of the miles today). I stopped in Ashland for a second small breakfast, which I ate in a park. I took a picture of Bayfield, barely visible back across the bay.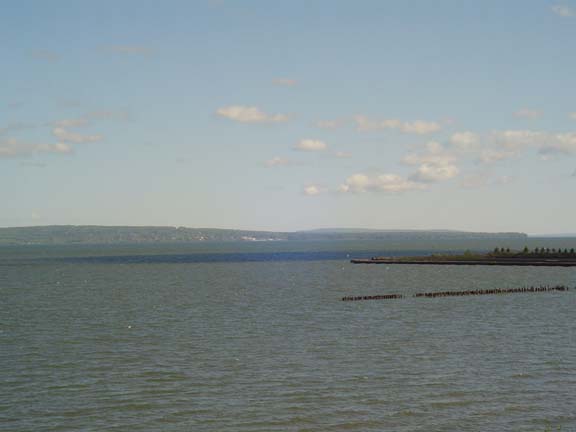 You can just about see those sailboats in the middle there.


The scenery was not very interesting. Did I mention that the road had spine-jarring cracks every 10 yards or so? Oh I did? Well, I'm sure you haven't heard the last of that particular complaint.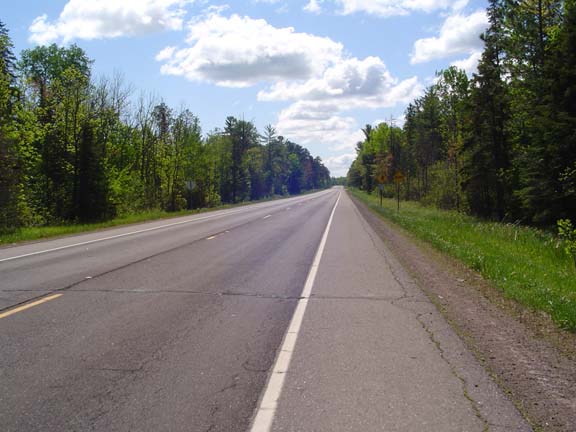 Uninteresting scenery (and spine-jarring cracks)


Linda caught up with me on the long, boring road between Ashland and Ironwood. She picked up drinks for me and handed them to me on the road (no, not Tour de France style). We were going to stop for lunch somewhere, but I was on a roll, so I kept riding until I crossed into Michigan at Ironwood. We checked me into the Comfort Inn and went next door for lunch to wait for the room to be ready.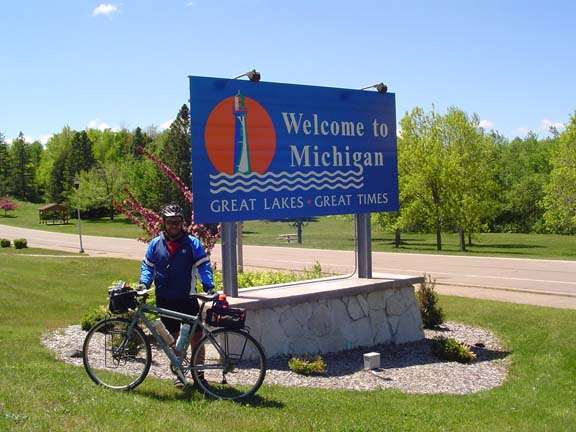 At the Michigan Welcome Center.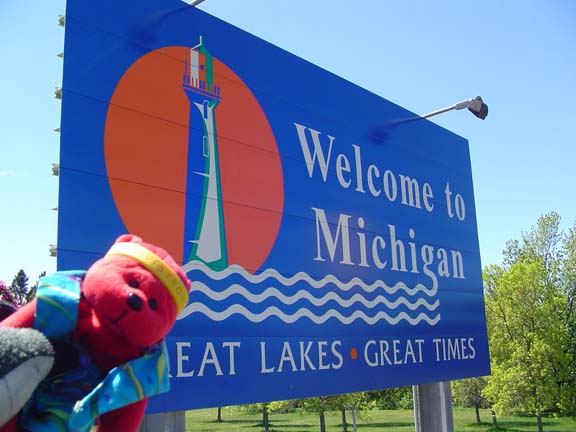 I discovered a stowaway in my bags.
While surfing the FaceBook in the afternoon, I was tipped off that Ironwood is, in fact, home of the "World's Tallest and Largest Indian." (see
http://www.roadsideamerica.com/story/11874
) Well, how could we pass that up?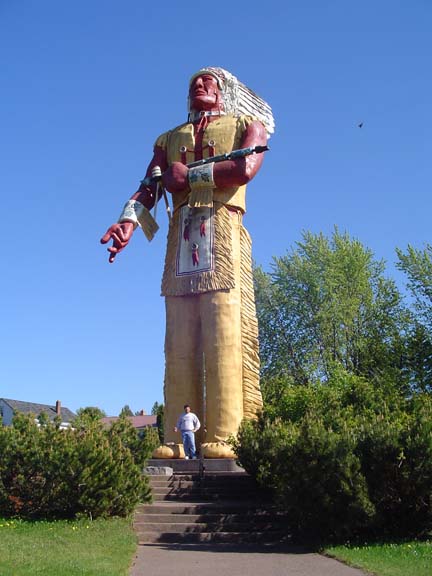 That's me, for scale.
Linda returns to Duluth tonight to fly home tomorrow. :( This means I'll have to carry all my gear and check myself into my hotel all by myself, and bring my own drinks to myself. And it couldn't happen at a worse time. Tomorrow I'll be riding a ridiculous 100+ miles to Houghton. The weather is not looking good. It should continue to be unseasonably cold, and there's a good chance of rain in the afternoon. The one good sign is that the wind is supposed to be out of the south, which should be a big help. It's going to be a long day.
---
Next
---
"Great Lakes Tour 2009" Copyright © 2009 By Bob Clemons. All rights reserved.