RB On the Road
---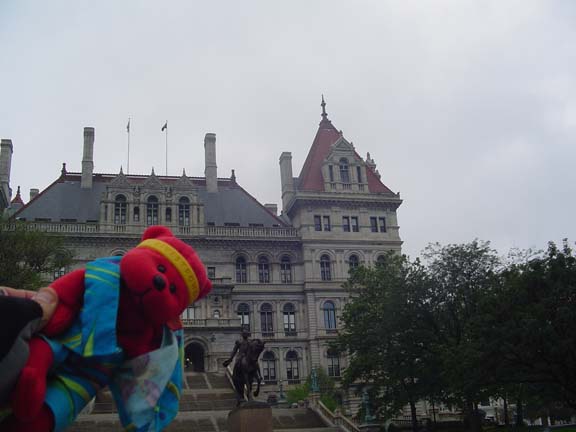 RB back in Albany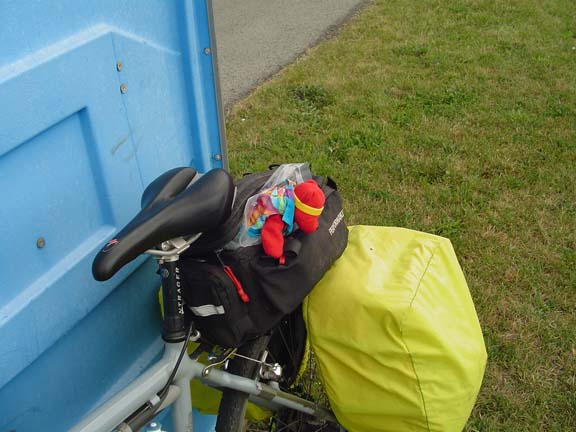 RB escapes from the bag after three days hiding from the rain.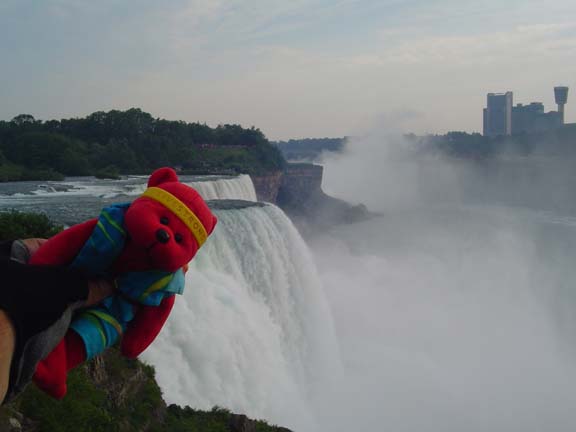 At the American Falls.
Now on the other side of the American Falls.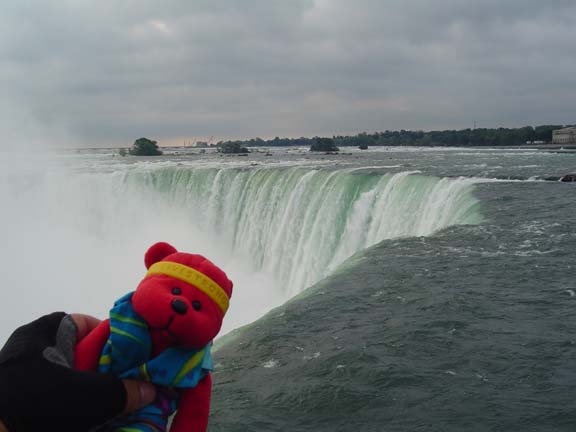 At the Horseshoe Falls.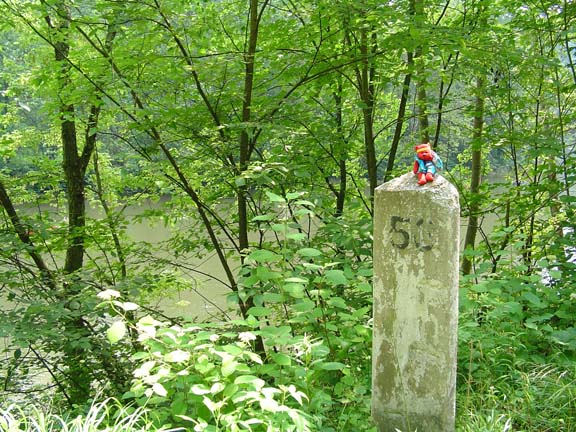 50 miles from Pittsburgh by rail.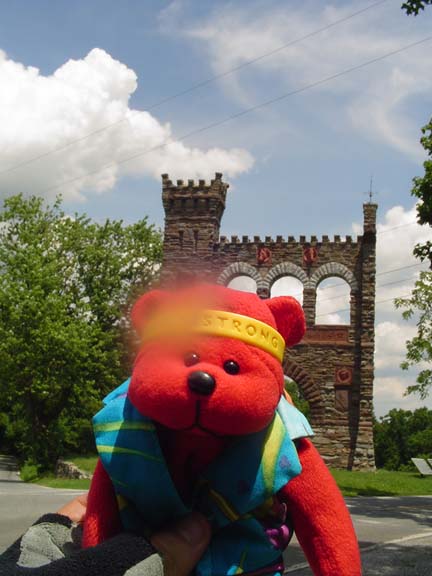 RB at the War Correspondants Memorial
---
"Erie Canal (and more!) Tour 2006" Copyright © 2006 By Bob Clemons. All rights reserved.