Erie Canal (and more!) Tour 2006
Albany, NY to Millersville, MD
23 June - 7 July 2006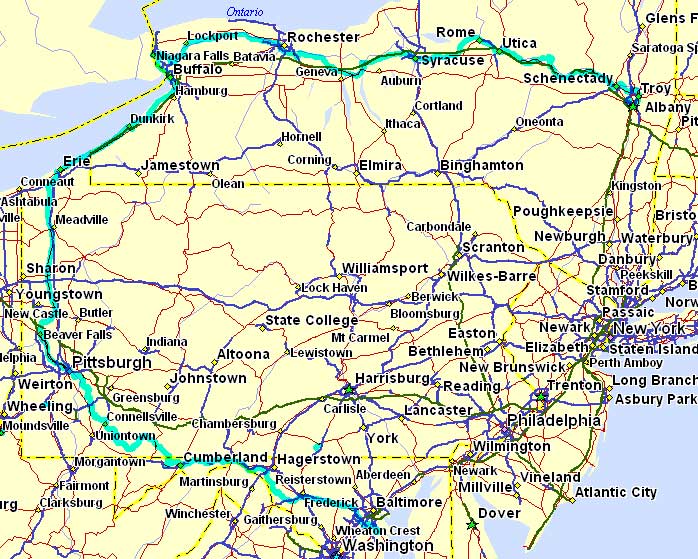 ---
The Plan
Ride from Albany, NY to Millersville, MD the long way.

First, five days on the Erie Canal to Lake Erie, and on to Niagara Falls, then four days to Pittsburgh on the roads, followed by two or three days on the Allegheny Highlands Trail to Cumberland, MD. From there it should be three days to home.

Kevin (from the Skyline Drive ride of 2003) will be riding with me for the first leg, then he will fly home from Buffalo. I'll be riding alone to Pittsburgh. I may be joined by Tony (from the 2005 C&O Canal ride) for the rest of the ride.

---
Next
---
"Erie Canal (and more!) Tour 2006" Copyright © 2006 By Bob Clemons. All rights reserved.