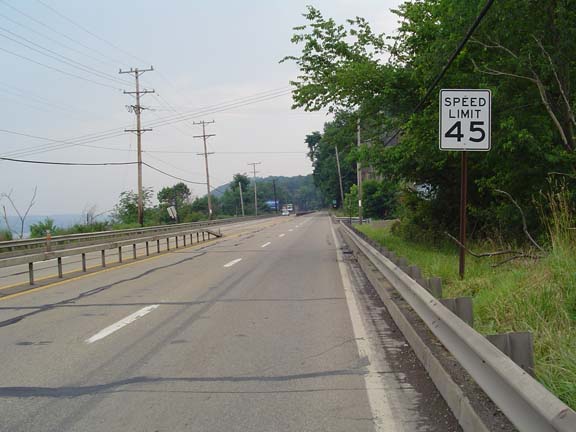 PA Bike Route A: Not as Bad as it Looks
PennDOT got me again at Aquippa. They closed the right lane and used Jersey barriers to make sure the lane was too narrow for me and any but the smallest of motorcycles to safely pass. I asked a local guy whether there was another way but he didn't know. My map showed that there might be a road closer to the river, so I took a look...and there was. As a bonus I got a good look at some industrial decay.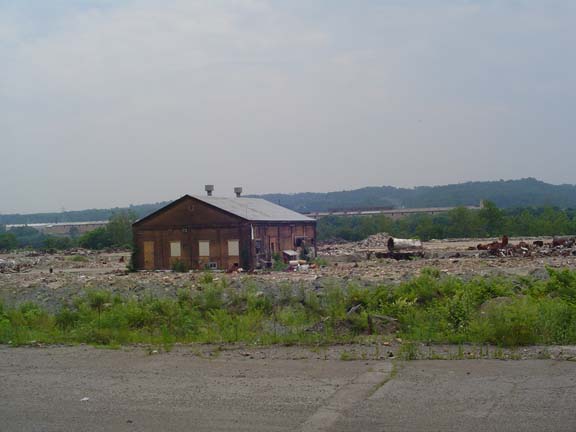 Serious industrial decay.
I was worried that the road would end before it took me anywhere, but it just kept going.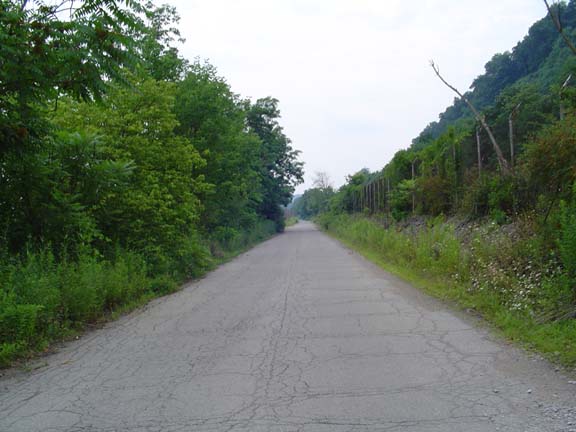 The road gets scarier.
Then the road turned into red bricks and spat me out in South Heights.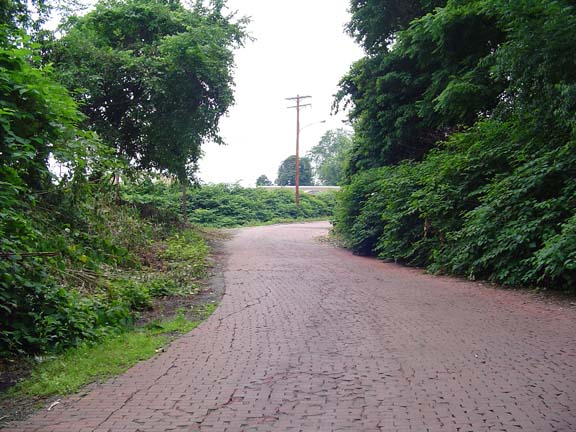 Rich guy's driveway or road to industrial decay?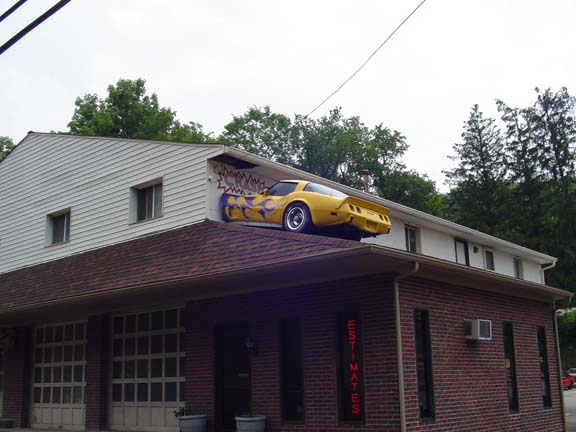 There seemed to be a lot of auto repair shops.
Maybe this is why.
I finally left Bike Route A at Coraopolis, which is also where I picked up a tailwind. Woo-hoo! I crossed halfway across the Ohio River to Neville Island, which was a pleasant industrial diversion. There was noticeably little decay on the island.
I crossed back over the Ohio on the McKees Rocks Bridge. I had to take the wrong sidewalk because the right one was closed. The right sidewalk was all torn up, apparently by nature or poor construction. It was pretty windy up there, so it was a little scary up there on the poorly constructed sidewalk.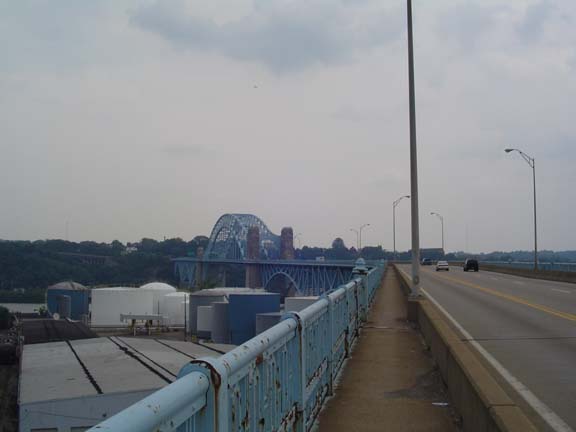 The wrong sidewalk.
On the other side I found my way to Brighton Road, which I intended to take across town to the 16th Street Bridge. But a local rider caught up with me and asked me where I was going. This was Rob. He saved me a lot of time, trouble, and climbing. He led me down to the river and along the roads near the stadiums and right to my hotel, where Linda was waiting.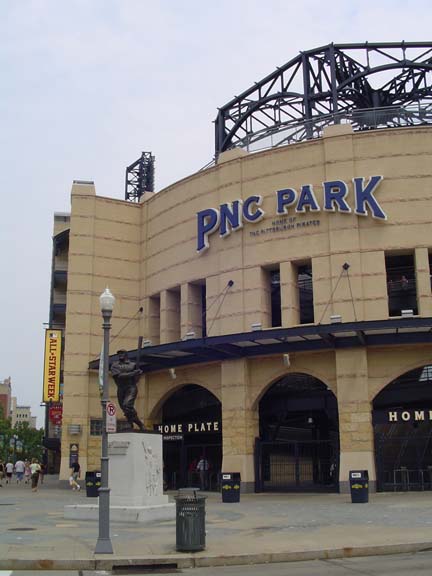 The Pirates were in the process of losing to the Tigers as we rode by.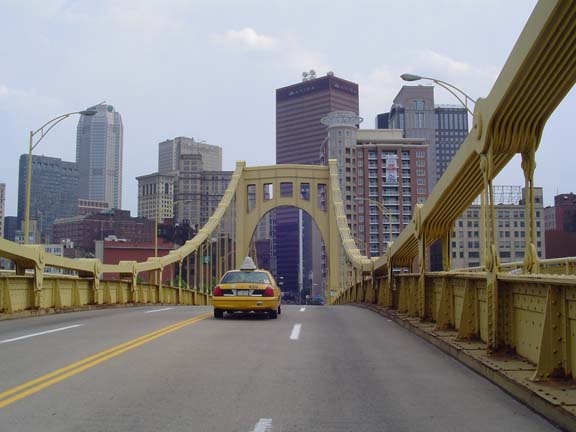 This is the first time I've ever been to Pittsburgh.
Rob gave me some good advice about my route out of town tomorrow, and also some good advice on where to get dinner. After I got cleaned up, Linda and I took the car out and drove over to the Pittsburgh Steak Company for a little fine prime rib. Thanks Rob!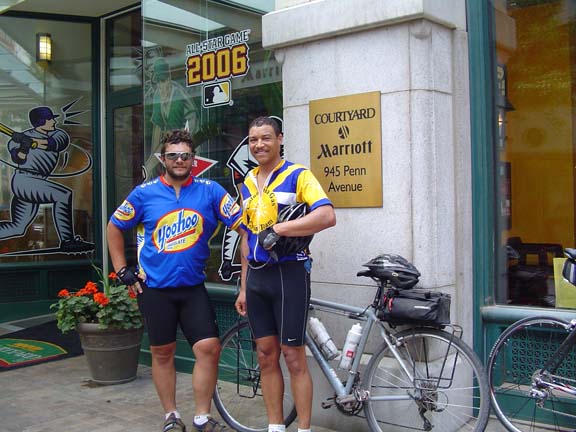 Me and Rob
Tomorrow I plan to ride about 90 miles to Confluence. Linda and I will be staying at a B&B. Since Tony won't be joining me here, I've arranged to ride the rest of the way without camping gear. Woo-hoo!