End To End 2017
Land's End to John O'Groats
27 May - 14 June 2017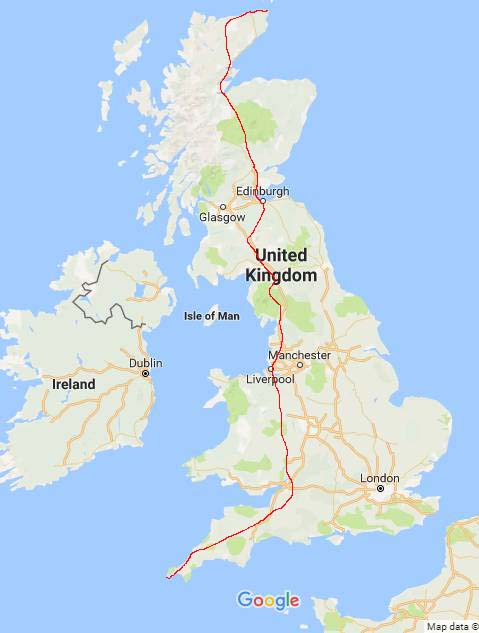 ---
The Plan
The classic ride from the very southwest of England to the northeast of Scotland. Riding with Mr. Balint this year.


The logistics are fairly challenging. I will fly from BWI to Heathrow with my bags, take the Heathrow Express to Paddington Station, then the Great Western Railroad to Penzance. I will pick up my bike at The Cycle Centre. The Cycle Centre closes at 5:30 on Saturday. My train gets in at 5:20--if all goes well. The shop is closed on Sunday. So there will be drama.


Mr. Balint is driving to Manchester with his bike, dropping his car, and training to Penzance with his bike. He is supposed to arrive at about 4:30. We hope to do an out and back to Land's End Saturday evening.


How did my bike get to The Cycle Centre? There was drama.


I decided to use BikeFlights--an outfit that's supposed to make it easy to ship your bike anywhere. I'd used them before for domestic shipping and they were fine--though actually not much simpler or cheaper than just making the arrangements with Fedex myself. I will not ship my bike internationally again.

They started by sending me some forms to fill out with information about myself and my bike. I should have been given pause by the fact that he forms did not align with the page breaks. I had to basically re-engineer their forms in order to use them. You are supposed to drop pictures into the form, but the page breaks were all jacked up so you couldn't. Not very impressive.

Anyway, I worked through the stupid forms and got Linda to generate nice PDFs from them. BikeFlights shuffled the forms and sent them back to me with an address label to print out. I took the labels and my bike (previously boxed by me) to the Fedex and they took it away. Easy so far.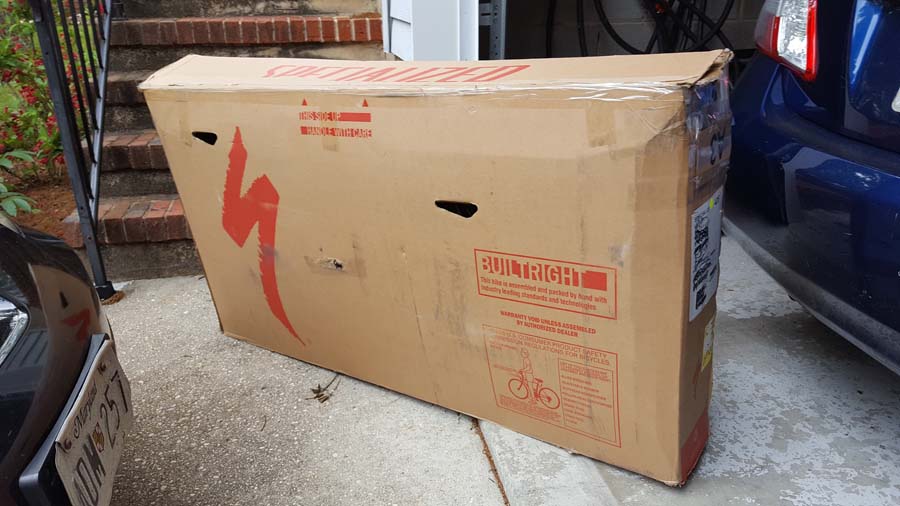 I had "The Large Box," it was the easiest pack job ever.
The whole point of the paperwork is to avoid the bike being detained in customs. It was detained in customs. And they weren't going to let it go until I paid them $200. By the way, the shipping cost about $800, so things were getting out of hand.

I found out about this from the bike shop--who received the invoice for payment. Then BikeFlights helpfully told me that "it appears your bike has been held up in customs." I spent a day going back and forth with BikeFlights trying to find out if I needed to pay this or whether they were going to help. They would not give me a straight answer until I got them on the phone. Then they said I had to pay, but they can help me try to reclaim the funds later. I called Fedex Europe (in England) and paid the money by credit card. That was unnecessarily hard, but eventually we managed. Then I got another helpful email from BikeFlights telling me that it seems my bike has cleared customs. Later, when I asked BikeFlights for help with reclaiming the money, they helpfully sent me a phone number.

For the return flight, Linda will bring over a bike bag and I'll take the bike with me on the plane. It will be much simpler and cheaper.

---
"End To End 2017" Copyright © 2017 By Bob Clemons. All rights reserved.