2010 C&O Canal Ride
Cumberland, MD to Washington, DC
6-8 August 2010

---
It's a year divisible by five, so it's time to ride the C&O Canal again. Experience has shown that five years is just enough time to forget about why you swore you'd never do it again. So of course, we did it again. And this time the weather was the best ever.

The Riders
The first C&O Ride in 1995 started with nine riders and finished with eight. This year started with seven and ended with...well, it's hard to say. Only four riders had completed the first three C&O rides. All were back:



Bob

: 45. Organizer of the ride (me). In pretty good riding shape, except I have a cold that I probably caught from...



Dave

: Forty-something. His training: 30 miles in 2009, 60 miles in 2010. Just getting over a cold.



Curt

: Fifty-something. Practically no riding this year.



Tony

: Ageless. I forgot to ask. He's probably done some riding.

Tony and Curt actually started their adventure in Pittsburgh with a two-day jaunt down the Allegheny Highlands Trail, including a rain-drenched evening in Ohiopyle State Park. After a comfortable night at the Fairfield Inn in Cumberland, they were ready for more pain.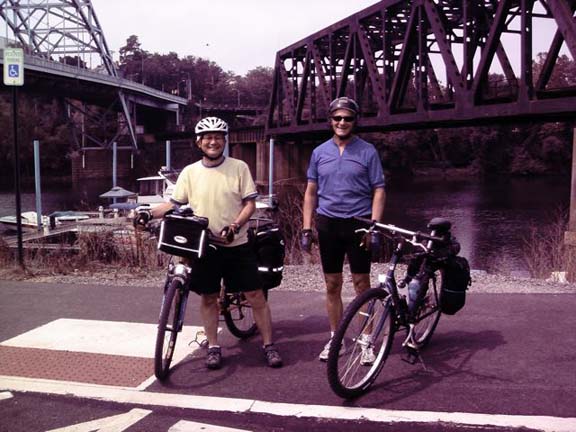 Tony and Curt, early in their Allegheny Highlands Trail adventure.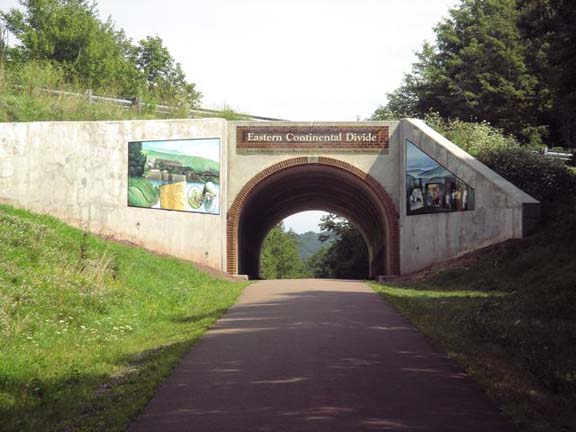 The best part of the AHT after 40+ miles of climbing.



There was one other C&O veteran:



Wilson

: Rode the Canal in 2000, but was on that year's "Curling-Iron Crew" and stayed in motels. This year would be all camping.

And there were two rookies:



Mr. Balint

: 24. A youngster with lots of miles in the books.



Fu

: Age unknown. Training: none. A total wildcard.

The least-likely-to-succeed vote was split between Dave, Fu, and Wilson. Wilson was actually the least likely to start, since he did not make arrangements to pick up his borrowed bike until 2 1/2 hours before departure.

Getting To Cumberland

We rented a cargo van for the bikes and me, which was driven by Linda. The rest of the people rode in Dave and Melissa's SUV. Linda and I headed out at about 4:30 on Thursday, and drove straight through to Cumberland. We arrived at about 7:30, went out for dinner, and then met Tony back at the hotel (Curt was done for the day). The others stopped for a protracted dinner at the Cracker Barrel in Hagerstown and didn't arrive until some time later. Everybody took their bikes inside and started fussing around. Departure time was scheduled for 9am.

We stayed at the new Fairfield Inn in Cumberland, which is conveniently located right at the trailhead.

---
Next
---
"2010 C&O Canal Ride" Copyright © 2010 By Bob Clemons. All rights reserved.