Day 7
Friday, 1 Jun 2007
Roaring Gap, NC to Blowing Rock, NC
66.1 miles, 6h53m, 9.6 mph
Elapsed Time: 9h09m, Max speed: 43.9mph
Total Climbing: 6072ft, Max elevation: 3867ft
Total mileage: 484.7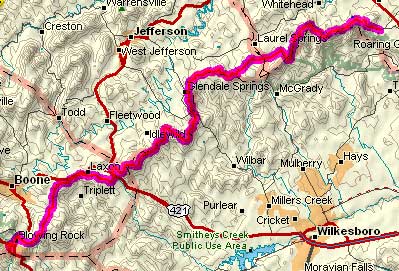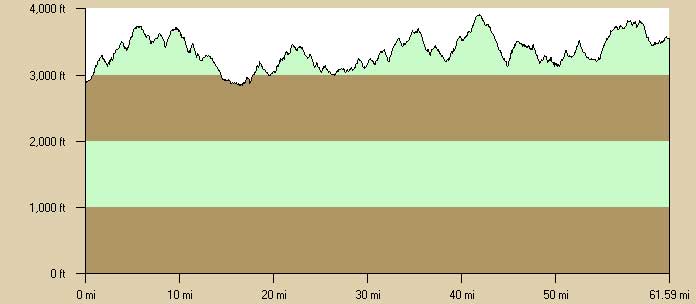 ---

I'm not going to write too much about today. It was really hard and I'm really tired. I actually did more climbing today than I did on the day we climbed Apple Orchard Mountain (over 6000 vertical feet).

The day started with an excellent breakfast at the Mountain Hearth Lodge. Omlette, hash browns, homemade biscuits, fruit. So this is another day where I'm not going to worry about food. I took an apple with me and Sarah gave me a couple bottles of sports drink.

But eventually I had to leave, so I packed up and got back on the Parkway. I was expecting a day of much climbing, but not as much climbing as I ended up doing.

Here's a bunch of pictures.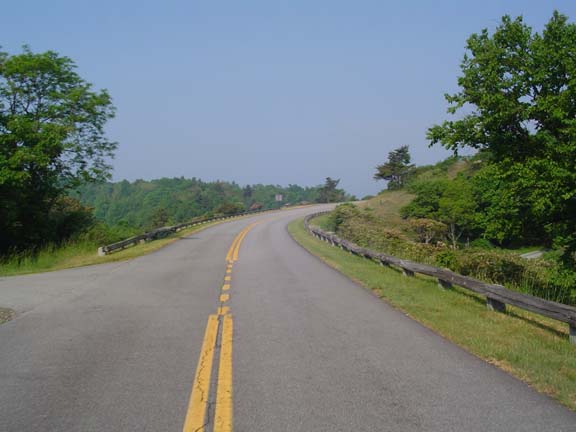 Somewhere in Doughton Park.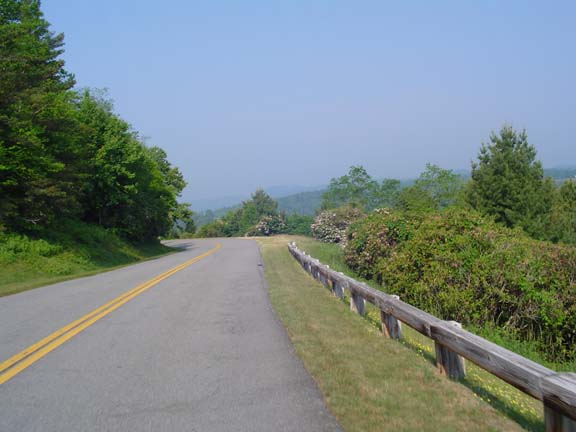 Somewhere else in Doughton Park.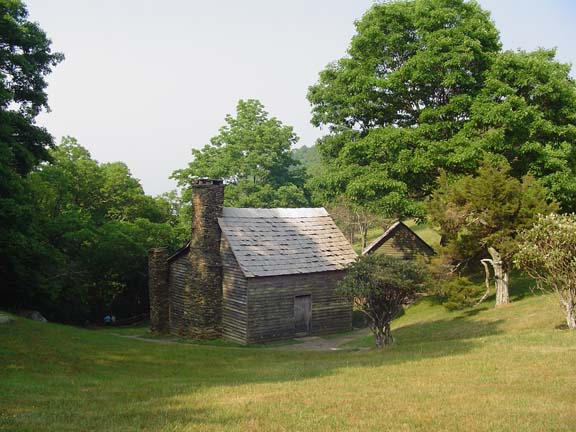 This is the Brinnegar Cabin. There is a loom in it.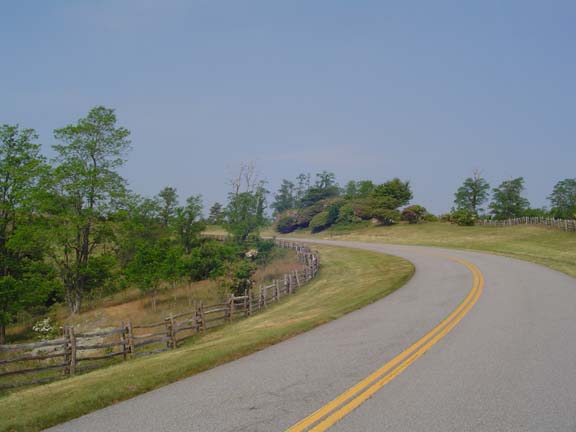 Another pretty road shot.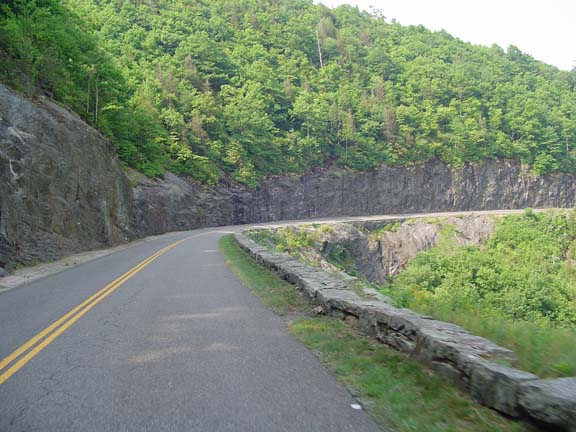 This is pretty extreme for the Parkway. They had to cut a lot of rock.
A family of wild turkeys crossing the road.
I came upon them while they were in the middle and they scattered back to the left side.
Then I waited until they all crossed.
Incredibly, this is the best picture I could manage.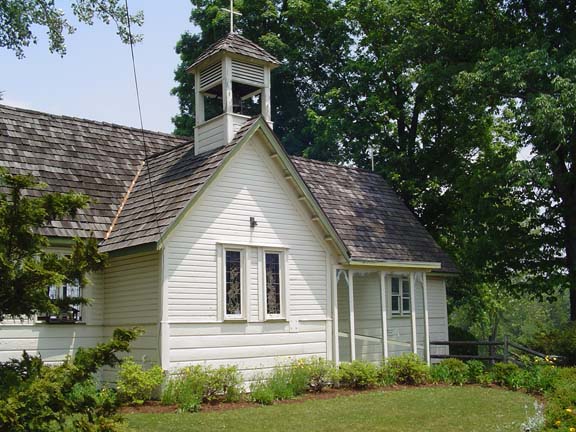 This is the Church of the Frescoes in Glendale Springs.
I stopped there for lunch...in Glendale Springs, not at the Church of the Frescoes.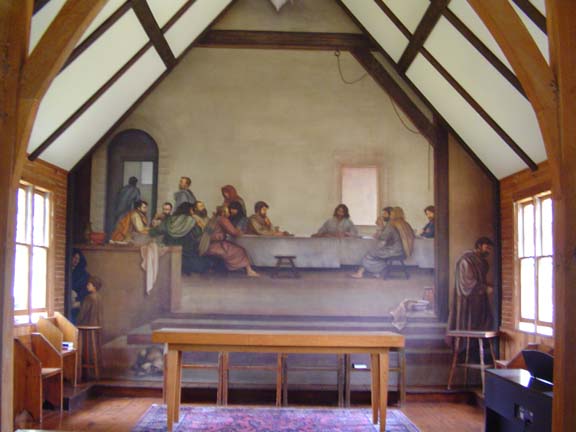 This is a frescoe. It seems to depict a meal.
This is a seriously high-quality frescoe, I might say.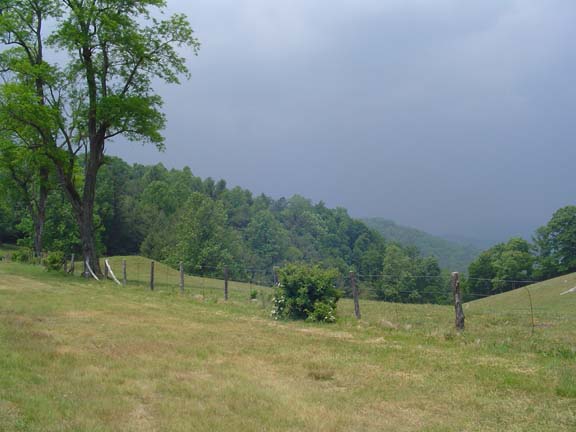 This is why I thought it might rain.



I was starting to run down toward the end of the day. The traffic was very heavy and very few of the drivers were waving (as far as I could tell). It never rained on me, but the road was wet for several miles on the approach to Blowing Rock. Finally I found the town and rode down the busy access highway into the busy downtown. I found my hotel and went out for dinner. Sleep now.


---
Next
---
"Blue Ridge Tour 2007" Copyright © 2007 By Bob Clemons. All rights reserved.